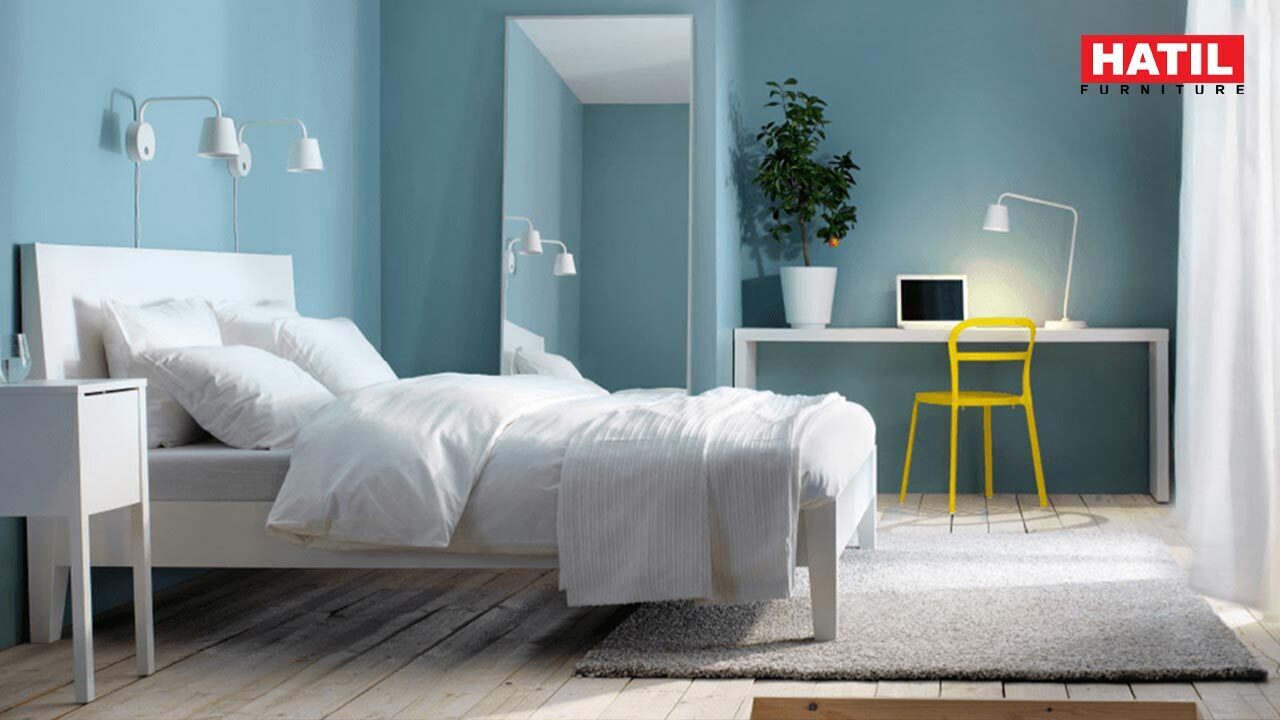 5 Must-Have Furniture for Small Bangladeshi Apartments
As urban areas in Bangladesh become increasingly crowded, more and more people are opting for smaller living spaces. And to accommodate this, it's crucial to select furniture that maximizes space without compromising the aesthetic of the house. That's why minimalistic furniture has become a popular choice among Bangladeshi small apartment holders. In this article, we'll explore the 5 must-have furniture pieces for small Bangladeshi apartments that can help maximize space and create a comfortable living environment. These furniture pieces include stackable stools, shelves, bedside tables, benches, and foldable sofas. We'll discuss the benefits of using these pieces of furniture and various use cases that they can serve in small apartments. Whether you're a new apartment owner looking to furnish your space or an existing homeowner seeking to optimize your living space, these must-have furniture pieces will undoubtedly come in handy.  
Stackable Stools
Stackable stools are a type of must-have furniture that can be easily stacked or nested together to save space. They are a popular choice for small apartments in Bangladesh due to their practicality and functionality. Needless to say, space is often a premium thing in Bangladesh, and small apartment owners always face several challenges to furnish their homes. This is why stackable stools are a good option for small apartments because they provide efficient use of space without sacrificing functionality. They can be easily stacked and stored away when not in use, freeing up valuable floor space. Moreover, you can use stackable stools for a variety of purposes, even it can be a makeshift table. This tool is available in a variety of materials, eg – plastic, wood, and metal, and sizes that perfectly matches your interior design.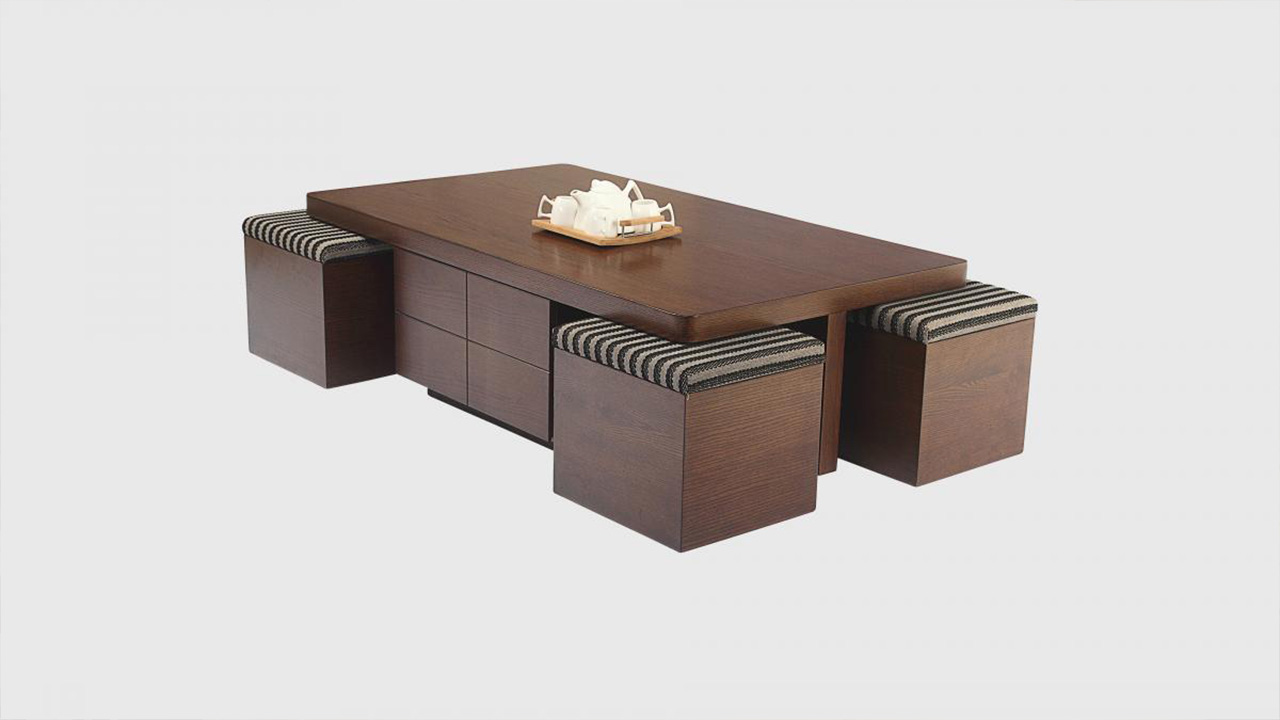 Benefits Of Using Stackable Stools
Stackable stools offer numerous benefits for small apartment owners in Bangladesh, including –
Space-saving capabilities: As previously mentioned, stackable stools are designed to save space. You can easily stack and stored this furniture when these are not in use, which makes it an ideal choice for small apartments.
The versatility of use: Stackable stools are versatile because they can be used for a wide range of purposes. For example – you can use these for seating purposes, side tables, or even as a makeshift desk.
Ease of storage: Because stackable stools can be nested together, they are incredibly easy to store. A closet, under a bed, or even on a shelf – it can be stored anywhere you want.
Stylish designs available: Stackable stools come in various designs and materials, making it easy to find a set that matches your interior decor.
Affordability: Stackable stools are typically affordable, making them an accessible option for those on a budget.
Shelves
For any household in Bangladesh, shelves are another must-have furniture that provides both functional and aesthetic benefits. Usually, these shelves are placed in limited spaces, or when additional storage is needed in a particular place. The size and weight of items you plan on keeping on your shelves is a vital thing to take into consideration while planning to set these up. For heavy items, you may need to use brackets or anchors to support the shelf. Stackable stools offer numerous benefits for small apartment owners in Bangladesh, including storing books, decorative items, family photos, dishes, spices, towels, toiletries, and tools and equipment.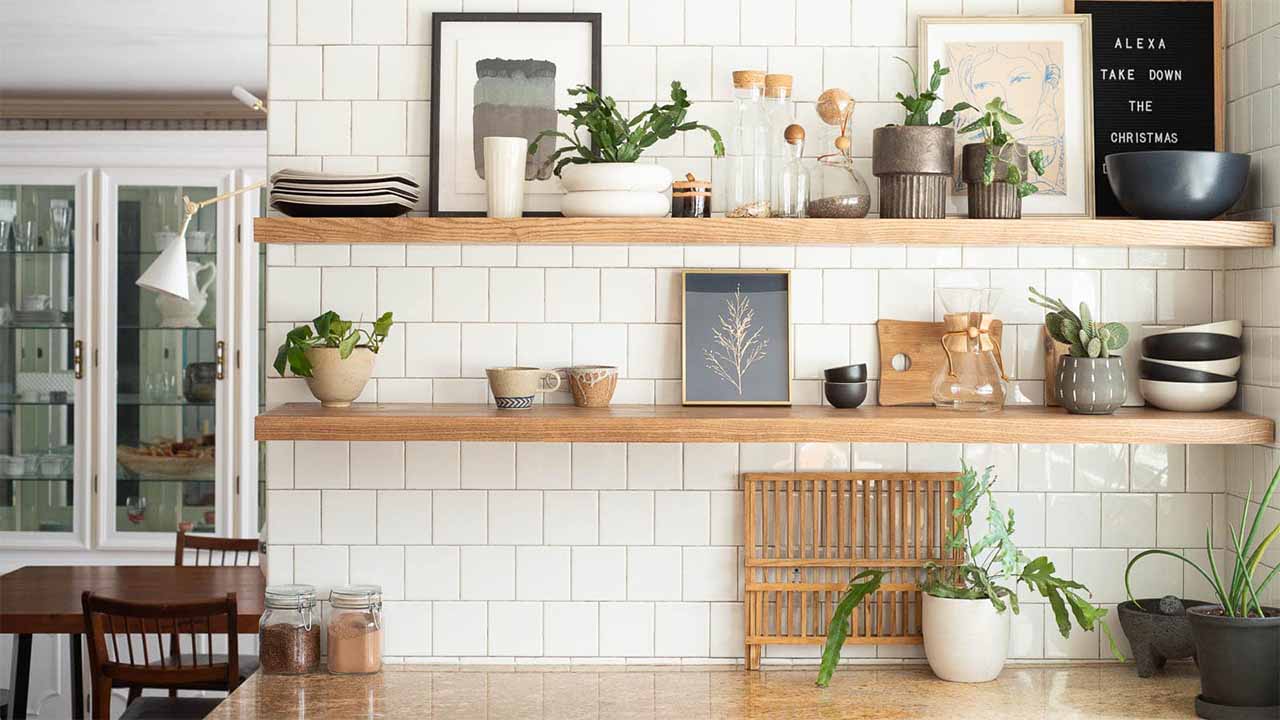 Benefits Of Using Shelves
The benefits of shelves go beyond just providing storage space. Here are some of the advantages of using shelves in your home:
Saves Space: By using wall-mounted shelves, you can maximize your storage space without taking up valuable floor space.
Organizes and Declutters: Shelves help to keep your home organized and clutter-free. They provide a designated spot for items, making it easier to find what you need and keeping things tidy.
Decorative: Shelves can be used as a decorative element in your home, displaying decorative items, plants, and other accessories. This can help to improve the overall charm of your home.
Easy to Install: Shelves are relatively easy to install, particularly if you use wall-mounted options. This makes them a great DIY project for those who enjoy home improvement.
Customizable: You can customize shelves as it suits your needs. Whether you need a specific size, shape, or material – shelves are a versatile option that can be adapted to any space.
Bedside Desk
A bedside desk is, as the name implies, a tiny table or desk that is typically positioned in the bedroom next to the bed. It provides a convenient surface for storing and accessing items such as lamps, books, phones, and other personal belongings that are typically used when in bed. A bedside desk usually features a compact and space-saving design that makes it easy to fit into any bedroom size and decor style. Its primary use is to provide a functional and stylish storage solution for the items that you need within reach while you are in bed.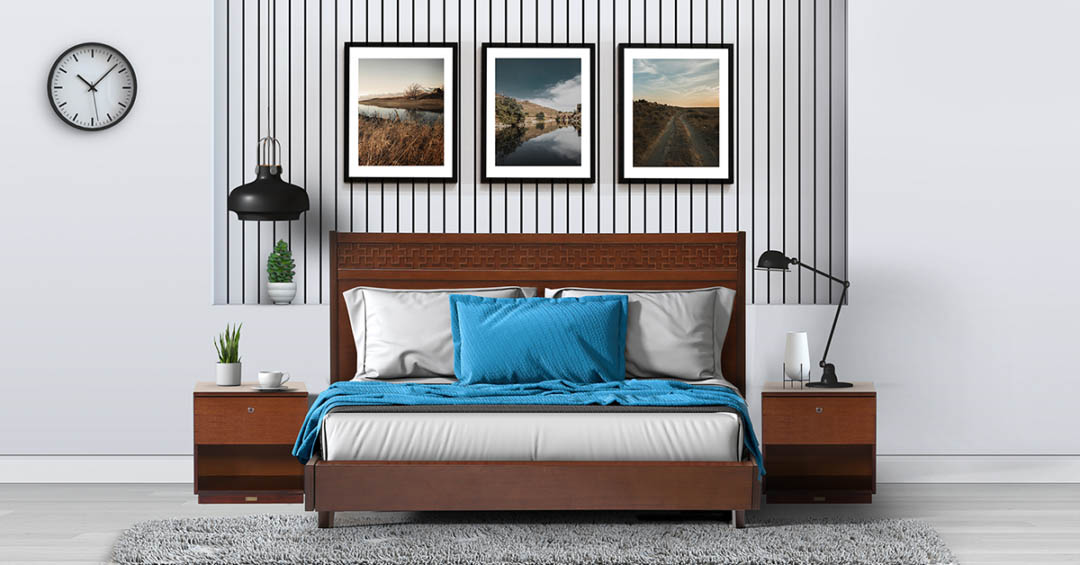 Benefits Of Using Bedside Desks
A bedside desk is not only a functional storage but also a versatile piece of furniture that offers a variety of benefits. Here are some of the benefits of having a bedside desk – 
Space-Saving: A bedside desk is a space-saving piece of furniture that provides additional storage space without taking up much floor space. It is perfect for small bedrooms, where every inch of space counts.
Convenient Storage: A bedside desk provides a convenient and accessible storage solution for items that you use frequently while in bed. You can keep books, glasses, telephone chargers, and other individual things over it, making those things effectively available at whatever point you really want them.
Multipurpose Use: A bedside desk can be used for more than just storage. You can use it as a stopgap work area, a place to put your cosmetics on, or a showcase for your number one stylistic theme.
Aesthetic Appeal: A bedside desk comes in a variety of styles and designs that can complement any bedroom decor. Whether you incline toward a work of art, contemporary, or moderate style, you can find a bedside desk that matches your taste and upgrades the stylish allure of your room.
Improved Sleep Quality: A bedside desk can contribute to better sleep quality by reducing clutter in the bedroom. A clutter-free bedroom creates a calming environment that promotes relaxation and a good night's sleep.
Backless Bench
A backless bench is a type of seating furniture that doesn't have a backrest that is a must-have furniture for any small apartment in Bangladesh. It is designed to provide a simple yet functional seating solution for various settings, both indoor and outdoor. Indeed a backless bench is an ideal piece of furniture for small apartments, but it can be placed in other areas like balconies, patios even in the garden. It is a versatile furniture piece that can complement any space with its minimalist design.
When it comes to the perfect placement for a backless bench, it all depends on the intended use and the available space. For instance, a backless bench on the balcony can provide a comfortable seating option for those who want to enjoy nature and the fresh air. It can also provide an additional seating area for guests or to enjoy a cup of coffee while admiring the view. Moreover, a backless bench can also be placed inside the house, in an entryway or hallway, to serve as a functional seating area for putting on shoes or waiting for someone.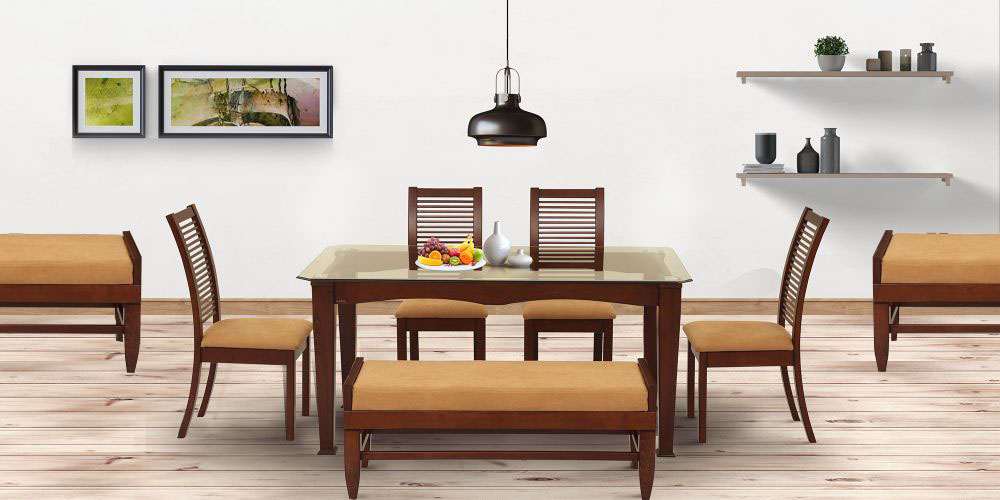 Benefits Of Using Foldable Sofas
Whether inside or outside the apartment, there are many advantages to using a backless bench –
Versatility: One of the most significant benefits of a backless bench is its versatility. It can be used both indoors and outdoors areas. It can serve as a functional seating solution in the garden, patio, balcony, entryway, or even the living room.
Space-saving: A backless bench is an excellent furniture piece for small spaces as it does not have a backrest, making it more compact and space-saving. It can be easily folded or moved around, which makes it a perfect solution for "maximize the living space" enthusiasts. 
Aesthetic appeal: A backless bench can add a touch of elegance and simplicity to any space. Its minimalist design can complement any decor style and can create a cohesive look that ties the room together.
Easy to clean and maintain: A backless bench is easy to clean and maintain. Since it does not have a backrest, it is easier to wipe clean, and there are no cushions to wash or maintain.
Comfortable seating: Despite not having a backrest, a backless bench can provide comfortable seating for short periods. It can equally be used with pads or cushions for added solace, making it an incredible seating choice for people who need to unwind and loosen up.
Foldable Sofa
Choosing the must-have furniture for a small apartment can be a difficult challenge. Furniture for small condominiums must be both space-saving and useful. Folding couches can help in this situation. For those who live in small apartments and wish to maximize their living space, foldable sofas are a common alternative. During the day, you can use them as a comfortable sitting area, and at night, they can be used as a bed or a recliner. Foldable sofas are a great investment for anyone who wants both design and functionality in their furniture because of their versatility.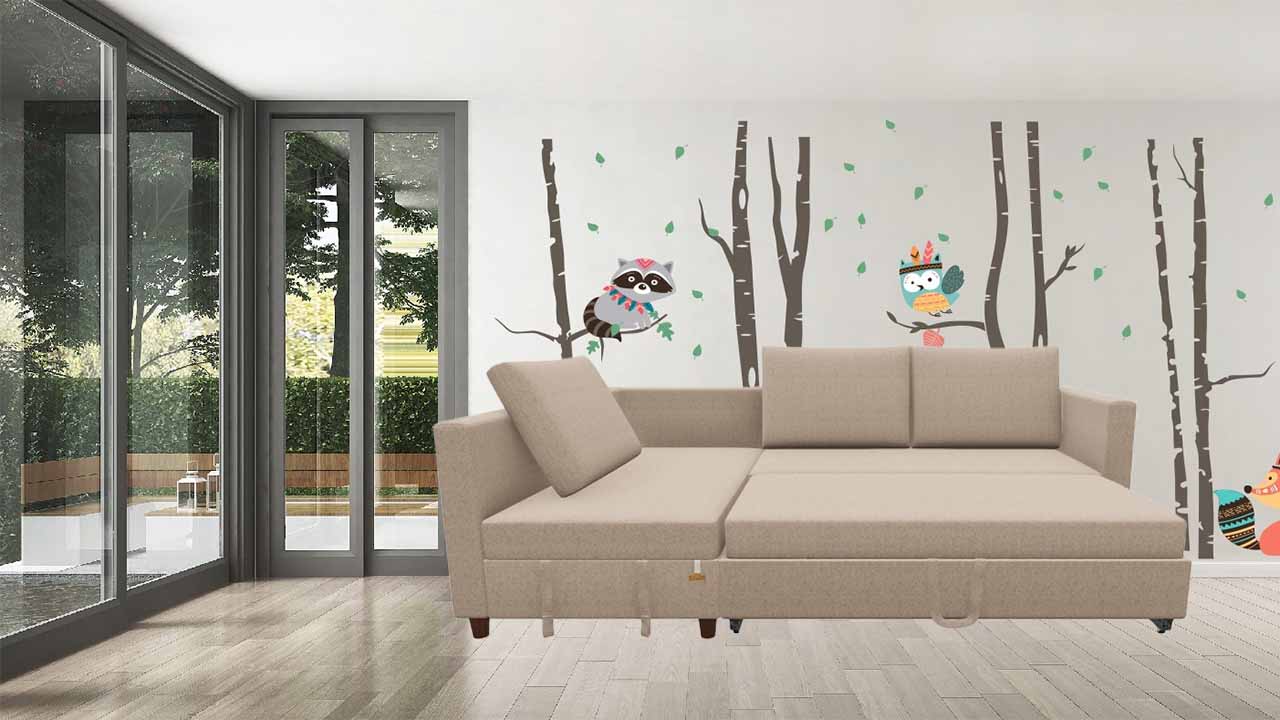 Benefits Of Using Foldable Sofas
Having a foldable sofa in a small apartment offers several advantages, including –
Space-saving:

Foldable sofas are ideal for small apartments as they can be easily converted into a bed or a recliner, saving space and providing more functionality.

Cost-effective:

Purchasing a foldable sofa is a cost-effective solution for small apartment owners who need both a sofa and a bed but have limited space.

Easy to store:

Foldable sofas can be easily stored away when not in use, freeing up valuable floor space. This is particularly useful in small apartments where every inch of space counts.

Multi-functional:

Foldable sofas are versatile and can be used for different purposes, such as seating, lounging, and sleeping. This makes them an excellent investment for small apartment owners who need to maximize their living space.

Comfortable:

Modern foldable sofas are designed to provide comfort and support, making them an ideal option for those who value style and comfort.
Make the most of your small apartment space with these must-have furniture pieces. These furniture items will help you create a functional and stylish home from practical storage solutions to versatile seating options. Shop today and start maximizing your living space!