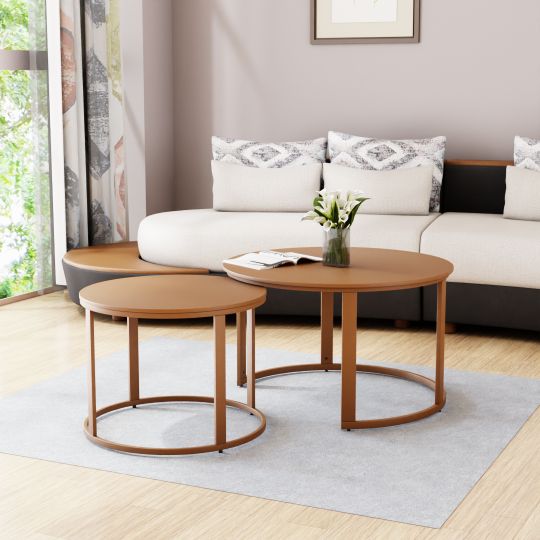 Choose The Best Center Table for You
An attractive center table in the drawing room can meet your needs as well as change the atmosphere of the entire room and keep your drawing room tidy. It is often observed that before buying this important piece of furniture, many people are worried about which center table will work best for them. So today we will discuss the features of some center tables that will help you select a beautiful center table for your drawing room.
Simple Center Table Design
Many people now prefer simple-designed furniture instead of heavy designs. Since the sofa set and center table are one of the major pieces of furniture in the drawing room, a center table of simple or modest design goes very well with the sofa of any design. If you too are looking for a simple center table design with an aesthetic for your drawing room then you can definitely choose Auklet-162. It has ample space in two drawers. You can keep many small things in your drawing room in these two drawers which will help to keep your drawing room a little tidier.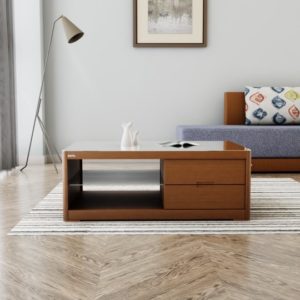 Multifunctional Center Table
A multifunctional furniture can serve your needs as well as be a center of attraction for guests visiting your home. Moreover, if two or more benefits are available in one furniture then who would not want to take this opportunity! If you also want to get a multifunctional center table for your drawing room, then you can select Pigeon-167. Undoubtedly, the magical storage options of this center table will impress anyone, and you can neatly organize your small things like books, newspapers, remotes, and more in this center table.
Artistic Design Center Table
Apart from fulfilling the needs of furniture, many people now prefer to have some exceptional or artistic design furniture instead of the traditional ones to showcase their collections are a bit different than others. Therefore, if you are in that group, an artistic design center table for your drawing room can be Marseille-183. Its two tables are set one above the other in such a way that they will grab the attention of anyone. Moreover, as this table is round in design, it will protect the children in your room from getting unwanted injuries.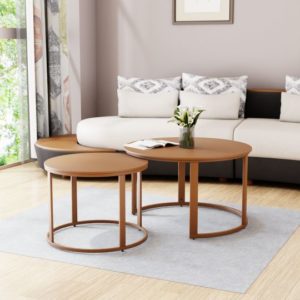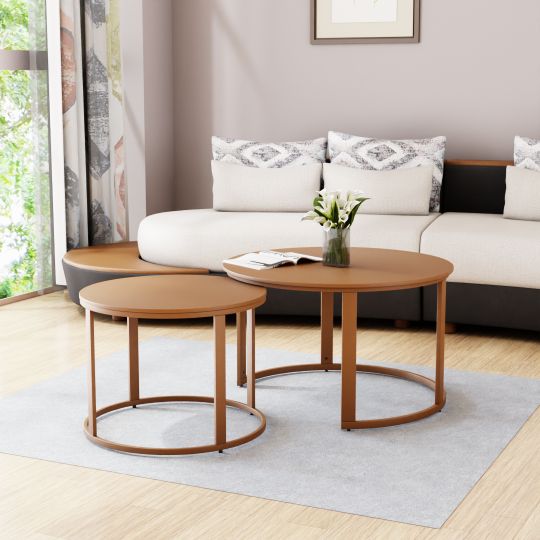 Space-Friendly Center Table
Day by day in urban life, the size of flats is getting smaller, and the needs of people are also changing accordingly. Those who are looking for a space-friendly center table, as there is not enough space in the drawing room, can choose this Starling-127 center table for their drawing room. This glass-topped oval shape space saving center table will meet your needs and enhance the appearance of your living room.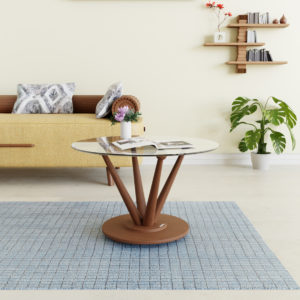 Budget-Friendly Center Table
It is not always possible to allocate the budget equally when it comes to buying all the furniture for our home. We need to make some compromises somewhere. If you have to compromise for the center table, don't worry, pick Rhyme-182. This center table is pretty budget-friendly, and its modern design will go well with any furniture in your drawing room.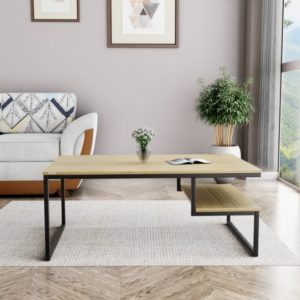 Coffee Table Cum Center Table
If your drawing room is spacious enough and there is a lot of space between the sofa sets, you can keep a Monroe-101 and Violin-101 set on your list. It will fulfill your center table's needs, and the four-seaters along with this table will also accommodate many guests at your home. Moreover, this set will look great in any lobby as well.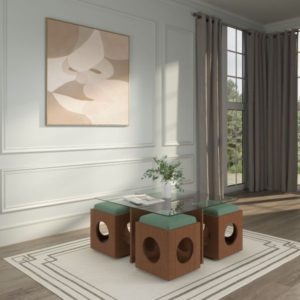 Hatil Furniture is a Bangladeshi furniture manufacturing company that produces a wide range of furniture products including center tables. Their center tables are designed to complement the aesthetic of different living spaces, from traditional to contemporary styles. Hatil's center tables are made with the best quality materials, ensuring that they are strong, durable and easy to maintain. If you're looking for a center table that will add both function and style to your living space, consider choosing HATIL without a second thought.