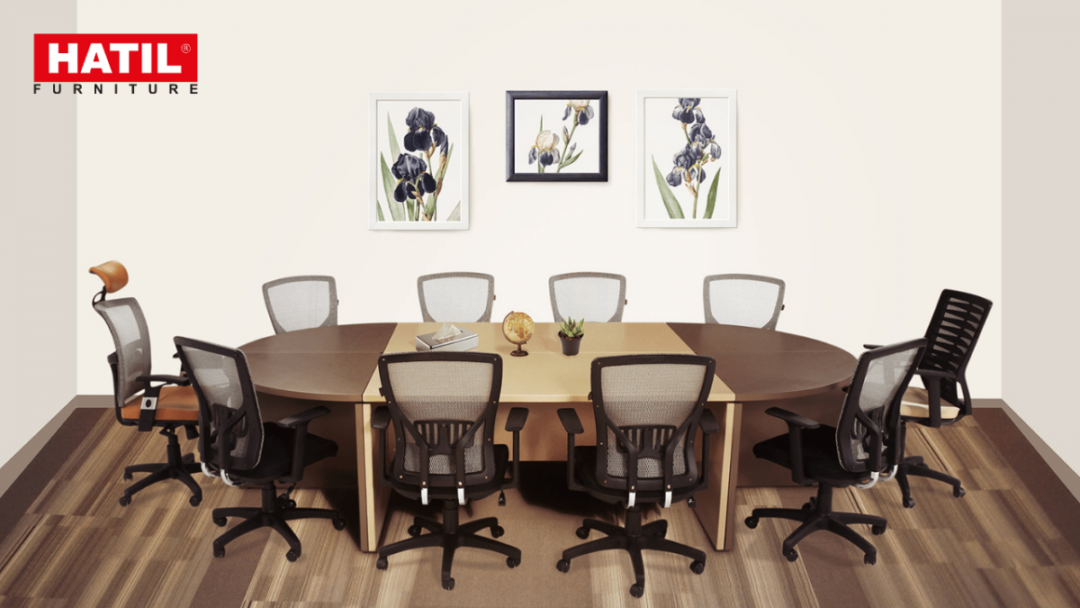 5 Questions You Should Always Ask About Best Office Furniture In Dhaka Before Buying It
Impressive appearance alongside with comfortable products has always been the topmost priority for most of us over the years. There is no difference in case of furniture as well. Before buying any furniture we have to look for a lot of standards. Buying office furniture is much more hectic than it is to buy for your house. There are opinions from the boss, employees   and so on. One has to look for the requirements, needs, budget, office space and many more things before buying an office furniture. Being designated with the responsibility of buying office furniture might look like a mammoth task to pull off. You surely can't risk it by going to a market place with an incoherent idea about office furniture, can you? Well, don't worry about it this much. I will be trying to give a comprehensive idea about the basic criteria you should always look into before putting your foot towards shopping your pieces of office furniture.
5 questions to ask before buying office furniture
Short listing of requirement's
There are numerous sections where an office needs furniture. It can be a reception desk, setup for a cubicle, a round table for the conference room, a magisterial setup for the boss and many more. A lot of options and products are available at the market. You can't just plan to go on a Friday morning at a furniture shop and shop for your office. Chances are you might end up buying products which doesn't fit into your office setup and you will have to endure a huge loss. The best way to plan for buying office furniture should be:
Find out where company lack proper furniture;
Set an estimate of approximate number of furniture company is planning to buy at one go;
Perform a research on the best possible matches of furniture which will suit the company;
Well, problems might occur when you are unsure about the office furniture you are wanting to buy. Best way to solve that problem is do some research about the best office furniture those are available in the market. Let me make it easier for you. Go and check out.They probably have the best variety of office furniture which are unique and you can also choose on the products you might need for your office. That will ease your dilemma if you are unsure about office furniture you want to buy.
Followings show the range of unique office furniture Hatil is producing over the years in Bangladesh.
Consider your budget
Budget often play a huge role before buying any of your office furniture but let's be practical about it, you don't shop for your office like groceries. It's an investment you make for your own good. As per as the budget is concerned it's not necessary that expensive stuffs will always turn out to be good stuffs. So first things first, maximize your budget as much as you can and then look into various shops which can provide you with best office furniture within your price range and if you want affordable office furniture with great materials and designs you can always check. Let's summarize it a little bit with some of the highlighted points
Maximization of budget;
Doing a proper market research about the specific office furniture needed;
Compare various shops and choose the greater good within a price range;
Compatibility and flexibility of employees
Let's be very honest, job at corporate sectors are really hectic. It's not bread and butter to work 9 hours straight. Work life balance and relaxation of the employees are messed up. Therefore having a comforting office setup is a must need for the employees to relax while working. Opinions of the employees should be one of most important factors to look into before buying office furniture. Moreover in Bangladesh, office staff and management don't really think about what the employees need to produce a better result. Working in a predicament space makes employees less productive and their concentration starts to fade away.
Furniture setups that help workplace efficiency
In most of the cases employees have to work while sitting in a constant place for hours and that might degrade the performance and the ability of being productive. It doesn't even need another mention why ergonomic setup for an office space is so important. There are few things you should look before buying any kind of office furniture to have an ergonomic setup.
Is there enough space on the desk?
Before buying a desk for your office setup you should always check if it contains enough space or not. Things you should consider before buying a desk are given below;
There should be enough space to keep ongoing work files;
Extra space for keeping previously worked files;
Space under the table to stretch legs;
Should have enough space for setting up computer and CPU.
Are the chairs comfortable? 
Employees have to sit over 7 to 8 hours at their chairs. It doesn't need any more special mention that the chairs should be comfortable. There are some more features you should look before investing into chairs for your office space;
Chairs should have a comfortable back;
Materials should comfort the employees;
There should be a long handle which can work as a perfect armrest.
This Hatil office chair can be used as the perfect example of how an office chair should be. It has the perfect long handle and it also contains a full back support.
Are there enough shelves to keep up with the company records 
There are thousands of papers and files being used in a company. Those need to be well maintained and set up specifically. Furniture with external shelves and drawers can be handy. If everything is up there in front of everyone's eyes it might look hazy and also important files might get messed up.
Considering office space
There is no denial that there are a lot of good products available in the market which have a good price range, have a moderate amount of durability, and are a perfect 10 on 10. But, all of these things don't really validate the idea of buying the perfect office furniture. Specially in Bangladesh most of the offices don't have enormous spaces to fit in a lot of furniture. So the things one should consider before buying office furniture regarding the limited office spaces are:
Besides the dimensions of the office also keep in mind not to install large furniture which will chunk up most of the spaces;
Furniture shouldn't come across the walking space;
There should at least moderate amount of space left as a corridor after setting up all the furniture;
Furniture shouldn't look forcefully added up as per as the dimensions of the office;
Selecting the shapes and sizes of the furniture you are buying for your office might look like a tough job. You should therefore take the measurements of your office space before going to a furniture shop or you can just check out  https://hatil.com/furniture-range-erp/office and select the perfectly fit office furniture while sitting at your home.
5 tips before buying office furniture in Bangladesh
Buying furniture for office in Bangladesh is always a challenge in itself. The market place is huge and the varieties are also up to the mark all the time but the problem which everyone always has to face is the budget problems and the tiny amount of spaces inside of an office. I have shortlisted some must need things one should always look into before buying office furniture;
Considering office space;
Check on the durability of the furniture;
Choosing perfectly shaped pieces of furniture which suits the dimensions of the office;
Selecting stable products over shinny products;
Buying furniture with extra deck and drawers which can minimize the office space;
Conclusion
Shopping office furniture isn't as hard as it seems to be. One can easily buy their desired office furniture by following some trusted and researched steps. You can always follow the ones I have portrayed into this blog. Also, there are many more on the internet. So, give this blog a read and ask yourself;
"Which of the points you will look into before buying your cherished office furniture?"