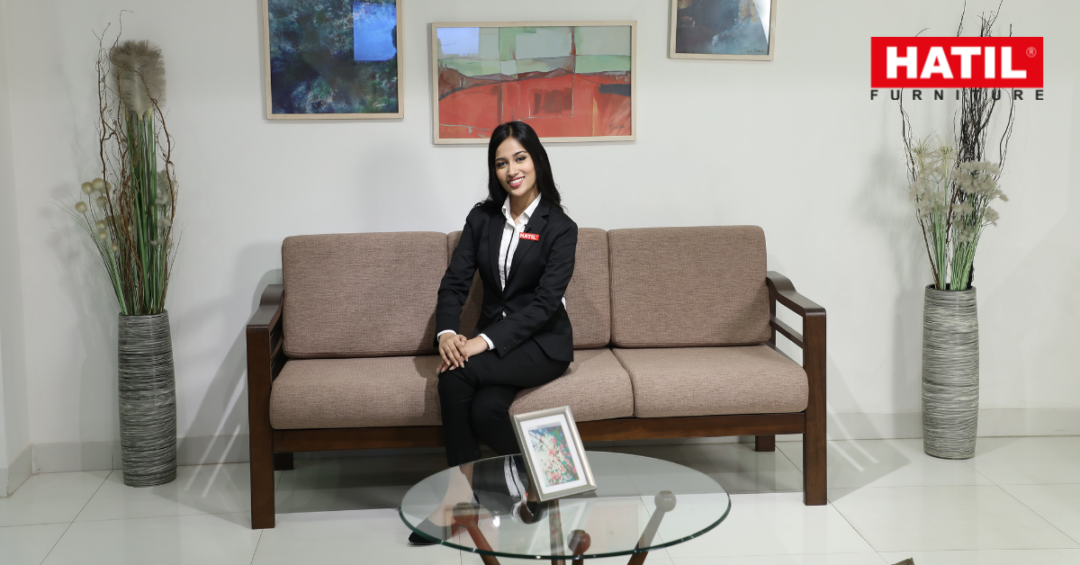 How To Choose The Best Wooden Sofa Set
Maybe you are thinking about a change or maybe renovating your home.
When your house starts becoming old you need to give it a new look of freshness and renovation. Choosing perfect home furniture is not an easy task. Especially when you are purchasing a sofa, a lot of things to consider such as shape, materials, frame type, fabric, color, cushions, etc.
Choosing the best wooden sofa set can be challenging and it is an important investment that you are going to pay for your home. The sofa is the main attraction of your living room, Apart from engaging a big space; it is also the most used furniture piece in the room. It is the most essential piece of furniture in your living room where you come to relax after work, read the books and have some finger foods with a glass of fresh juice or hot drinks, entertain with friends and family, watch TV even you sleep on your sofa.
It's a good decision to choose the best quality sofa you can afford. You should consider it as an investment that will be part of your family for ages to come.
There are plenty of factors to consider before buying a new wooden sofa set. By taking measurements to choose a perfect frame, you must consider a few key factors.
Things to consider while selecting a perfect wooded sofa set
Sofa types and finding your style
You are planning to buy a sofa set. You may know that what type of sofa you are looking for. So it is time to unveil a range of styles. Every sofa is different and has a unique style and each sofa set features some benefits. Let us take you to introduce some of the most popular types of sofa sets that are available to help you find the best one that meets your needs.
Two-seater sofas Specially made for the small space solution
Small in size but completely formed, two-seater wooden sofa sets can be the perfect pick for smaller spaces, like a small passage in your house, small living rooms, and a small corner of bedrooms. They are often featured with either two-seat cushions or one long seat cushion.
Three-seater sofas most demanding popular choice and versatile 
The three-seater wooden sofa sets are the multipurpose and most popular type sofa set. They have plenty of rooms to sit comfortably. Most of the time they come with three seat cushions.
L-shaped Sofa is amazing innovations and comes in two or three pieces
The L-Shaped Sofa is a popular and new edition of the furniture industry because of its stylishness to enhance the beauty of your living room. It adds classiness to your home with maximum comfort and space.
Modular sofas are the complete combination of perfection and flexibility
The modular sofa sets come with the flexibility to change things up.
You can make a combination that suits you. Modular sofas can be larger than three-seater sofas so they can be a good choice for open-plan areas.
Sofa beds are the ideal choice for your guests
The sofa beds are amazing. They act as a sofa for daytime but you can transform them into bed when necessary. These are the best choice for you if you have many guests in your house but no spear room to sleep.
Corner sofas are the perfect choice for relaxing
The corner sofas are good for relaxing. They are spacious enough for two people to sit comfortably.
So, now you can consider your style of choice. Be perceptive to the lighting and the overall environment of the room, and if you are in doubt then you can keep it classic.
Where to use
You want to buy a wooden sofa set and you must know the reason why you need the sofa and where you want to use it. Maybe you want to buy a wooden sofa set for your living room or a bedroom or it can be a part of your office furniture.
How much money you want to spend
While purchasing your sofa online, you may get a little confused because whatever the worth it may not always easily understandable to see at first glance. Sometimes it can be difficult to decide. Your sofa is not your one season wonder. So it is a long-term investment and you must have a good budget for your desired wooden sofa set. And if you are buying online, always consider checking some reviews, going for a famous brand like HATIL and paying actual attention to available customer service and delivery procedure, and trusting your reflex.
Measuring up and making sure it can fit in your house
It is very important to know about the space measurement where your sofa will be kept. You need to check your sofa is working with other elements of your room or not. Nothing can be worse than buying furniture that doesn't suit your room or can't get in through the door.
So before you order anything, you must measure up. Take the measuring tape and make sure you are sure of the maximum sofa dimensions, which will fit, and suit your space.
Sofa Frame
Your sofa frame is a very important part to consider while you are spending on it so that you can afford the best quality frame because a good frame can last for years. The wooden frame can be a good option but be notified about the guarantee before you place the order.
Sofa Cushions
Sofa cushions are as important as what is used in outside. The seat cushions are essential to the overall look and coziness of a sofa. The sofa can be large or smaller in size or can be an attractive one but choosing comfortable cushions are vital. The sofa description should indicate what kind of filling is used. Whether you may feel is soft, medium, or hard, it is a good point to know about the configuration and the thickness of the cushion to realize the kind of comfort you will be getting.
Choosing the Fabrics
You may like bold color and a bold pattern, which can impact on your room decor. So select wisely to ensure that it fits with your taste. You may like to choose imported fabric upholstery with soft and highly durable cushioning and easily washable.
Finally, hope this guide was quite useful for you to choose the perfect wooden sofa set for your living room.