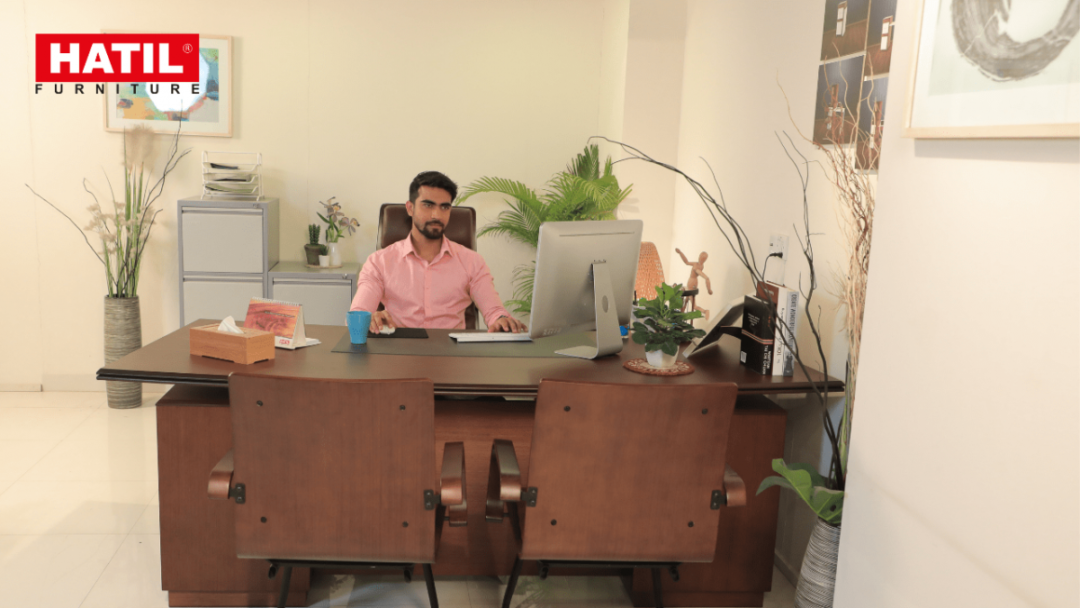 6 Things to Keep in Mind When Buying an Office Computer Desk
The computer desk has managed to change its role from a mere desk for desktop computers to the desk conducting regular office tasks. Whether you want to dedicate a corner while working from home or to offer your input when your boss wants suggestions for a new desk, you don't want to find yourself in a vast ocean of computer desks. So, to get you out of this ocean, here's a quick beginner's guide (This guideline is mostly a pep-talk to make you an office desk enthusiast to be fair) to help you check out some of the standards you need to keep in consideration before buying a desk. This guide will cover your beginner's lesson on the computer desk for both the home office and a regular workspace.
Materials- Wood, Metal, Glass or Particle Board?
Computer desks come in mainly in three materials- wood, metal, and glass. Different material caters to your diverse needs. Keeping in mind which material the desk should be made from can help your custom design complement the place the desk sits in. If you're looking for a computer desk with vintage design, a hutch style rustic computer desk is definitely for you. Wood is always a safe option, and it can be turned into any design you want, and it'll complement any background. Metal desks are also a fine choice, but keep in mind cheap metal will hamper the glow in long term usage because of oxidation and you will have to take special care for metal desks. Glass desks are a sophisticated choice. If you are going for a home office and have kids in the house, then this sophisticated choice would turn into a risky choice. Also, glass desks need to be cleaned regularly; otherwise, dust and spots will be visible, ruining the point of a glass desk. Now, if you are on a tight budget and need something that will be used very often, then particle board desks would be a great option for you.
Design and Everything Nice
If you have fixed your material, now comes the design. Which designs to look for as there can be at least five to six different articles explicitly written for office desks design. If you just want a desk to work and have nothing else to worry about, go for pre-built desks; but if you want a custom made here are some modern designs ideas you can incorporate to your own choice. Minimalism is a trendy choice, from wall mounted desks to multipurpose hidden desks, minimalist nature of desk designs is a major hype right now. But you are worrying that minimalism isn't your cup of tea and you need a design to complement the background as well as having an avant-garde-esque nature to it, then go for cross legs wooden structure with glass base. This design choice will go with any background and help the area around bloom with its grandeur. But as this is a beginner's guide to introduce you to office computer desks, you should look for something elegant and simple.
A Desk with Chair Leads to the Utmost Comfort
So, you have decided on the material and the design, now comes the comfortability. Your mind must be boggling how computer desks relate to comfortability. The key here is the chair that comes with the desk. This is a crucial element of any office computer desk. When you are buying a desk, you are not only purchasing the desk; you also need a chair. We all are so used to taking the wrong path right here; buying a chair separately or thinking any chair will set correctly with the desk is usually a common misconception. The chair that comes with the desk complements the desk. Keeping your back straight to your eye level all depends on the complete set. Downward or upward eye level will cause eyestrain if the desk's upper base is not parallel to your sitting position. If the chair doesn't come with any proper back support, your posture will form a hunch over time, and over time it will cause severe back and neck pain. Before deciding on a computer desk, you need to check out if it's coming with a chair or not and is the chair comfortable for hours of working.
Space
The next question you need to ask is- do I have enough space for the computer desk? A large desk in a small room will only lead to no area for other objects. If you're setting up a home office that will sit in your bedroom or the common room, it'll save you much space if you go for a small compact desk. For maximizing the usable space in the area, small corner desks or floating desks are the right choices for you. But when you want to dedicate a whole room for office work with multiple displays, you might like to go for an L-shaped, cottage or traditional large computer desk to help you with your needs. Everything depends on what you want and how you want. This guide is only here to show you the path that you can take to fill you contemporary urban needs and have a place only for yourself when you work for hours.
Uhm…Do I Need Storage?
Though drawers are not necessary, it is nice to have drawers with the computer desk. It can come in handy; drawers can sometimes offer wire management, which will be super helpful. But you do need to keep an eye out for desks that have drawers directly above leg space. Having drawers directly above leg space will only lead to discomfort. Going for storage is difficult as there are so many options, whether to go for plenty of small drawers or a few larger drawers. For that, mixing different storage options like selecting 2-3 small drawers with a large drawer. There's also cabinet style storage space with shelves inside designs to help you store your belongings in a more straight-forward way.
Features? But It's Only a Computer Desk, Right?
You are probably wondering what features a computer desk has to offer? To meet your ergonomic needs, modern computer desks come with some top of the shelf features. One of them being wire management, unless you're trying to go for an arrangement entirely wireless, managing wires and keeping them hidden can make the surrounding clean and compact. Having wires hanging around the desk will mess up your working area which ruins the clean ambience, it also makes the surface harder to clean, leading to dust build-up and uncleanliness. Most computer desks feature a keyboard tray, but if you mostly work using a laptop or notebook computer, you can use the keyboard as an extra place to keep your files and other stuff, also using the keyboard tray as a writing place. Then there are desks with wheels to help you move them easily without straining your back. It's an important thing to keep in mind. You see, it is indeed handy to go for computer desks with a feature or two.
Listen to Your Pocket, Don't Go Over the Top
After everything so far, now it's time to face the final boss of this beginner's office desk guideline, the budget. It's a computer desk, after all. If you feel like you can go all in, go for whatever material, design, style, or size you want with the custom features you have in mind. It can be a fusion of wood, metal or glass, it can be anything you want if you have the capital. But if you are on a tight budget and need to set the desk in a small space to work and work only, go for minimalistic compact desks, made from either wood or metal. A cheap glass desk will most likely turn into a headache for you in the long game.
This has been quite the ride, and you have finally reached the end of this computer desks talk. If you have finished reading this guideline or you're only looking at the conclusion for a final verdict, you're most likely wondering- Where can I check out some computer desks samples? Fear not, reader! You can choose from tons of computer desks from Hatil. Visit the website to see the products Hatil offers or visit the showroom near you to get an authentic feeling about the desks for yourself and become an expert.