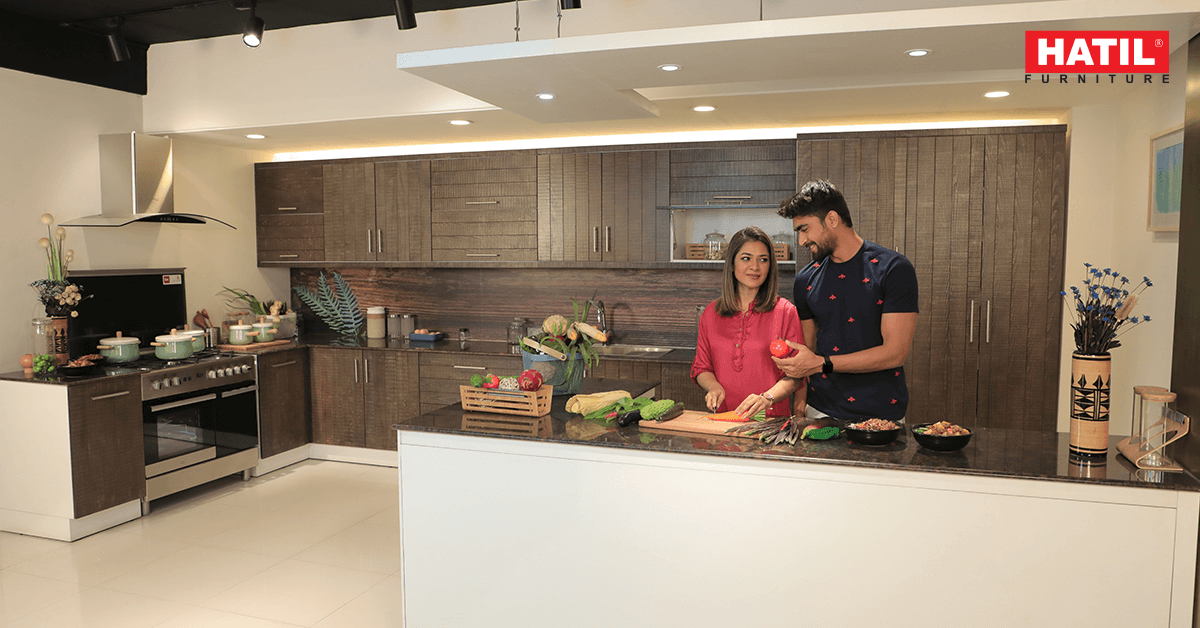 All About Kitchen
Kitchens are reinventing and revolutionizing itself over time. From being a dedicated space just for cooking to being a social venue both online & offline, kitchens have turned out to be the embodiment of functionality, aesthetic and technology combined to make day to day life a bit easier. Most of the modern families' kitchens feature some kind of designs or furniture in that space that reflects their own taste, character and lifestyle apart from being practical. Emphasis is also increasing in multiple designer details regardless of the extra maintenance cost. But all kitchens don't need to be expensive. Even just an addition of color or cost effective furniture units might help you to inject a burst of creativity & functionality with ease. So, let's dive into some of the interesting details about today's modern kitchens.
Clever, Practical Storages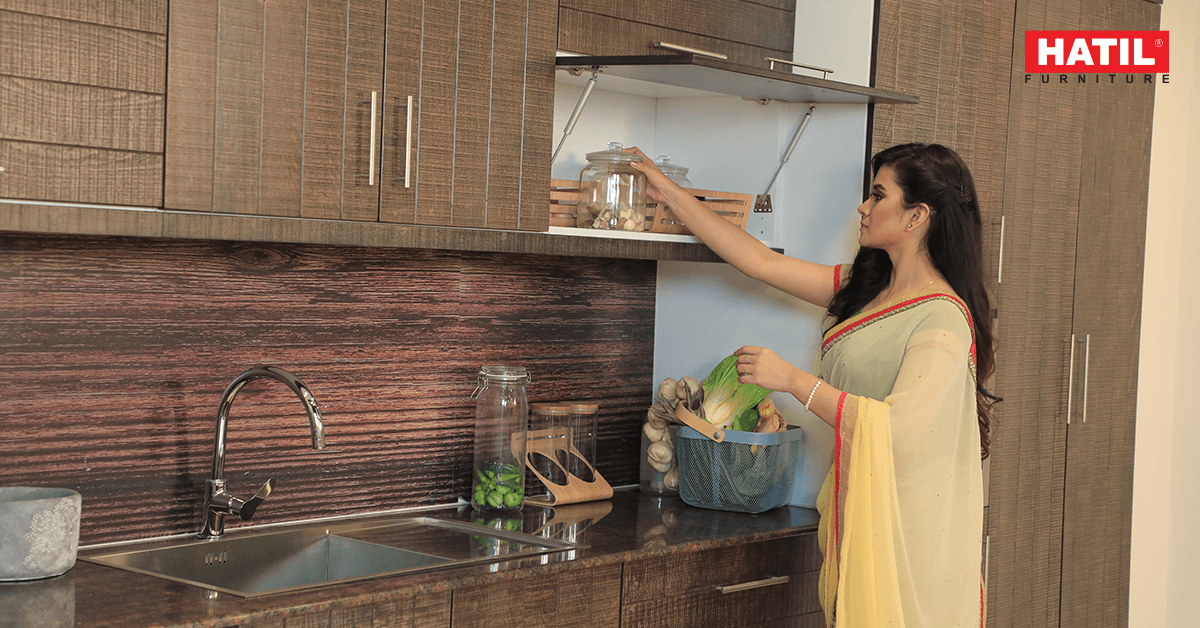 Clever, Practical Storage Solutions is essential to maximize space and amplify the beauty
Storage will always be the biggest part of a kitchen space. In the past, people were more into keeping their culinary utensils around them. But, as it clutters the space and ruins the look & style of the kitchen, clever storage systems have been an active solution. Essential for a streamlined finish, storage systems have maximized space and amplified its beauty to a large extent. 
There has been a rise of multiple unique storage solutions. Large butler type units remind you of the traditional times but have been a part of modern lifestyle because of having the capacity of keeping the kitchen clutter-free. Breakfast cupboards behind pocket doors is a smart play too if you are into both maintaining aesthetics and reducing clutter. Canopy style is another unique kind of storage solution. Even though it hasn't been that much popular in third world countries, its value to match with modern architectural designs will really make them sooner than ever. 
A Focus on Seating
A focus on seating area in the kitchen is a trend of modern era
Due to the global pandemic, we're bound to spend more time than ever in our homes. So, a versatile and functional seating within the kitchen to rest, work and entertain has turned out to be a need rather than a choice of luxury. Seating arrangements are also a part of modular kitchen which is the most trendy kitchen furniture design in the country and Hatil from Bangladesh has done a fantastic job in this field.
Designs focusing on seating might include bespoke tables with benches and chairs, island seating and breakfast bars, all of which have a living room appeal. If you are into adding luxury, adding velvet or upholstered setting while matching the fabric might also help to create a more cohesive look. 
The Pantry Cupboard
Pantry storage is an essential part of any modern storage. It doesn't need to be a huge area full of kitchen supplies whereas, it can be a small corner with vertical space and larger storage that can come in multiple guises. These spaces can even feature large storage capacity adding shelving and open units which can create a balance between a practical and decorative finish. Then, it can easily accommodate multiple categories of kitchen utensils such as food mixers, kitchen gadgets and numerous pull out options.
Modern kitchens can be easily and beautifully displayed integrating a pantry cupboard. One can effortlessly find the essential items he/she uses most frequently because of this arrangement from now.
The Marble Effect
Marble looks gorgeous on kitchen space
Marble is synonymous to style & elegance. It is one of the most effective and in-demand finishes in the market. There has been a rise of adding marbles in the kitchen in order to give them a luxe-look and feel. For compact kitchens, it is a really good choice as the intricacies of the design can be better appreciated.
Marble also goes really with gold finishes. So if you opt for taps and sinks of gold colour, it can be a solid combination for your kitchen. In the case of furniture units, navy blue, charcoal black and grey with textured woods can create an opulent vibe alongside a homely look.
The Concealed Kitchen
If you are living in a small house, you might not have enough space to keep your culinary utensils here and there. It might also cost you a lot to craft open shelves or pantry cupboards. In this circumstance, there is no alternative to concealed kitchen arrangements. The concealed kitchen is a growing trend that looks more like living room furniture. It can help your small space look less like space and have a minimal & cozy vibe around because of keeping every utensil enclosed.
Hygiene is Crucial
The coronavirus pandemic has made hygiene a primary focus of every house owner. Choosing utensils and storage units that are easy to clean are some of the key factors that should be remembered before purchasing stuff for the kitchen. Keep a box of tissue just beside the entrance door of the kitchen, a blanket in front of the door to clean your feet and a wet rug always ready to keep the kitchen space clean- these three steps are a must to follow if you are looking for crucial hygiene advice for your kitchen.
Kitchens have finally come out of traditional designs and tend to be more open, compact and aligned with other rooms in the modern lifestyle. It has helped to have extra space and introduce the idea of aesthetics to kitchen designs. Following the above pointers will cover all the required instructions to create a modern kitchen and make your life easier than ever! Now, whenever we enter our kitchen, it will not only be a part of our house but also a part of our identity and personality.