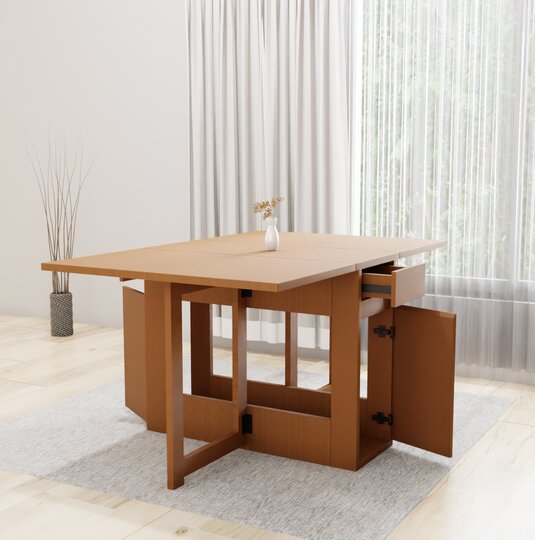 Smart Fit furniture that enhances the beauty of dining: Bali-215
History has taught us that each house tells a different story when you explore it. In the past, we used to see exquisitely crafted furniture to complement creative wall patterns. Since we no longer live in four-story houses but rather studio apartments, our home decoration ideas have changed with time. We now choose versatile furniture with distinctive designs. Since most people today want to decorate their apartments in a western-inspired and contemporary manner, they like smart-fit furniture with an aesthetic appearance. Hatil is the only brand in Bangladesh to have developed such a distinctive furniture category in response to consumer demand regarding the combination of artistic modern multipurpose furniture. People more frequently prefer modern furniture over traditional furniture. But is a minimalist way of life the only main reason?
Theme-based elegant and modern furniture
People often decorate their homes based on a specific theme. Since it's becoming more popular to decorate homes in a western-inspired manner, people are searching for furniture that appears artistic and has calming colors. Since our living space is getting smaller over time, we search for multipurpose products that will allow us to organize and keep our necessities while preventing a cluttered appearance in our home. Nowadays, we choose artistic designs to decorate dining areas since they enhance aesthetics and make the food look more appealing and beautiful. When we present food in an organized and elegant manner, its beauty is highlighted automatically.
Elegant designed convertible furniture
HATIL is renowned for its inventive creativity, bold design, and precise structure. Hatil created stunning and artistic smart furniture, among which "Bali-215" is one, with the needs and expectations of the consumer as their primary concern. The Bali-215 is a dining table with a superior wooden top that is conditioned to prevail in elegance and various uses. This piece of furniture is multifunctional and can be used as both a tabletop and a small cabinet with useful storage. This furniture regulates well in form and structure and has an antique texture and lacquer finish. In addition to saving space, it also improves the aesthetics of the dining area with its distinctive design. This space-saving furniture includes a foldable chair that can also be used in other areas, is very portable, and can be used in any room. Customers can also keep the chair inside the table. Additionally, unlike typical furniture, this table has drawers where customers can conveniently keep their necessities.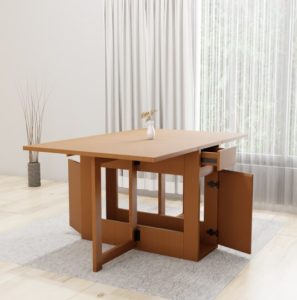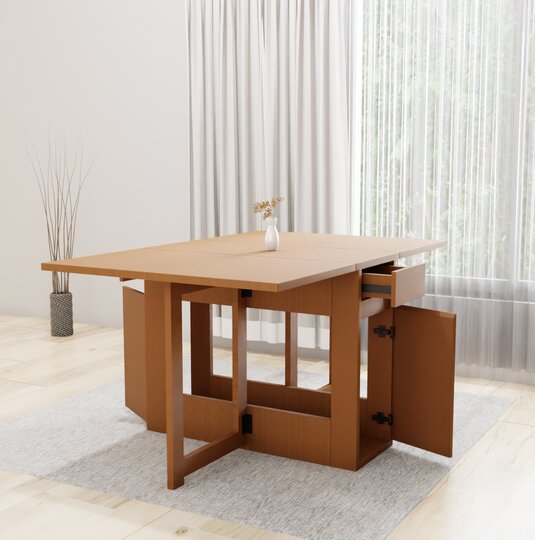 When furniture is a storyteller
With the day-to-day busy life, not all of our family members stay at home, and we feel the emptiness looking at those chairs and missing those close ones. Sometimes our adored mothers get tired of cleaning furniture, which is not always necessary. With this lovely design, we may utilize the table as a cabinet when we want to highlight the beauty of the home. If there aren't many people present, we can fold the seats and only use the necessary ones. Our urge to miss our loved ones might be a little bit less painful with few chairs.
However, Bali-215 is a wonderful choice for customers who appreciate artistic and contemporary furniture because it not only maximizes space but also serves as a little cabinet for showcasing a home's beauty. Just as we have said, every home and its belongings themselves tell a tale, and now every home will tell its own particular story with the lovely artistic furniture of Hatil.