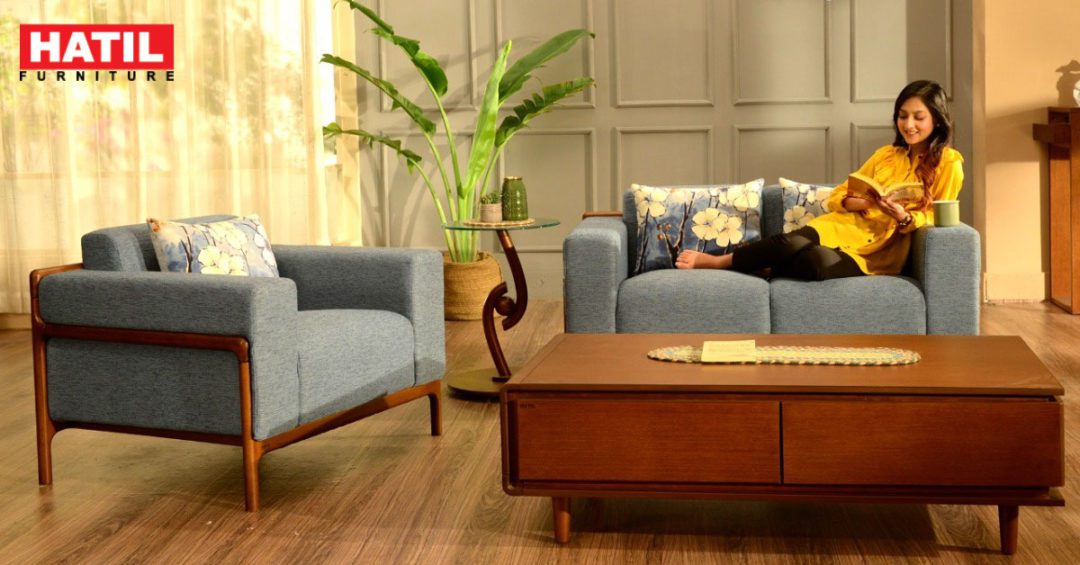 Which furniture is comfortable for reading books?
Our relationship with books is from childhood. We have heard since childhood that a loved one can betray us and move away from us. But books will never do that. 
Instead, books will be our faithful friends. Reading books not only expands the boundaries of knowledge, but also teaches us to keep pace with the modern world, changes the diversity of thought, and conveys the joy of life. Affinity with books can therefore be for various reasons. But we need a suitable environment for reading books. If not, how will you be able to read the book?
Is there adequate light and air in the room?
A quiet and airy room is the perfect place to read your book when you sit down with a book. A reading area next to an open window can be selected to favor natural light reading over artificial light.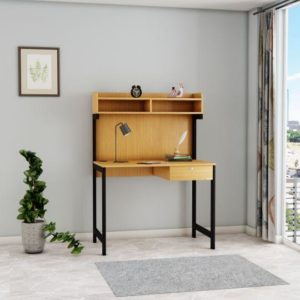 Image: Cactus-205
The atmosphere of the reading room should always be calm so that one can focus well on studying. The colour of the walls of the reading room can also play a very important role. For this, blue and green colours can be kept in the list of preferences. Apart from the colour, one should be aware of the position of the bookshelves in the reading room as well as the lighting of the room should also be kept in mind.
Tables in reading tradition
For many years we have seen a connection between tables and chairs with studies. This tradition of reading and sitting on table chairs is very old and is recognized as an effective method in this country. So there is no way to deny this method. But we also want to be tasteful in the selection of tables and chairs. In this case, we want to pay attention to the sleek design, attractive outlook and comfortable seats.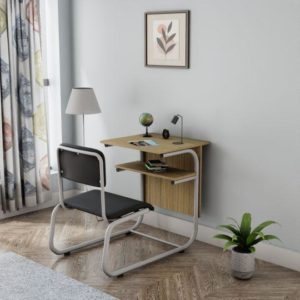 Image: Opus – 303
Although each person has different preferences depending on age and taste, there is usually no major difference in chair table design. Many people have now started using multipurpose furniture as well. A reading table from the domestic furniture brand Hatil can also be used as a drawer cabinet (see here).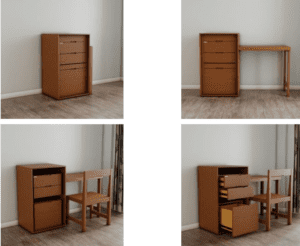 Image: Dennis-101
Besides, many people prefer lobby chairs for reading books. Words cannot describe the feeling of sitting on a lobby chair on the balcony with a cup of tea or coffee and reading a book in the morning sun. Modern lobby chairs are available in the market at affordable prices. You can also get your desired lobby chair from brands like Hatil.

Image: Lobby Chair
The sofa is not bad either
If you feel uncomfortable sitting on the table chair for a long time, you can change the place and come to the sofa with a book. A sofa is a very popular piece of furniture as a comfortable sitting (or sleeping?) space. If the book is added to that comfort, then there is nothing to say! Although there are many different colours, designs and types of sofas in the market, it is better to choose a sofa that is slightly soft and comfortable to sit on for long periods of time.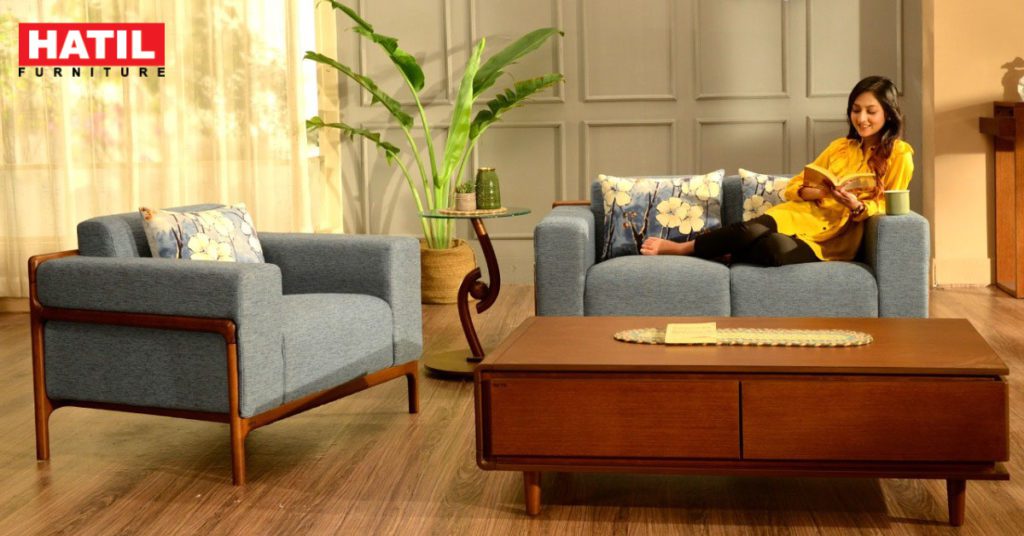 Image: Apostrophe-316
In this case, you can choose a double sofa set from a single sofa. Because sitting in the same position on the same sofa for a long time can feel uncomfortable. In this case, the double sofa set can be the perfect solution to enjoy reading a book by lifting your legs and putting your body on the sofa.

Image: 2 Seater sofa
The bed can also be a reading companion
Nowadays, sitting or lying on the bed and reading books has also become a regular tradition. Many people want to take the pleasure of reading a book with a blanket on the bed, especially in winter. There are many book lovers who like to lie in bed for a while and read a book before going to bed at night. A bed, however, does not have, nor should it have, a separate feature for reading books, such as a reading table or a sofa. In Bangladesh now the market of beds has been created with world-class designs.
Brands like Hatil have been providing affordable and comfortable beds in the market for a long time. In this field, the institution continues to play a pioneering role. So 'Hatil' can be the first choice for those who read books while sitting or lying on the bed.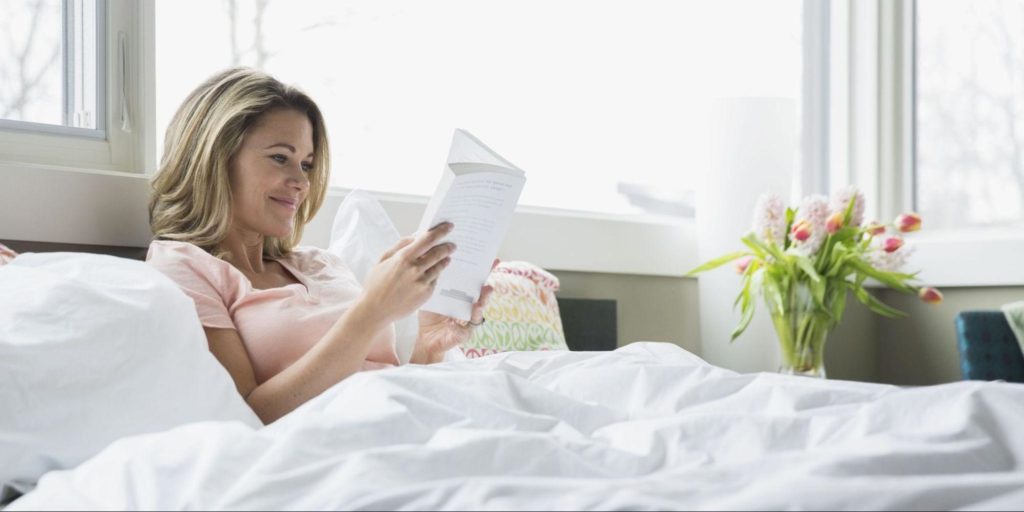 Recommend: Penchant -125
Keep the book self close at hand
The place of reading the book has been discussed, but before or after reading the book must not be left randomly here and there. It won't look good either. A bookshelf can be an easy solution to introduce a tasteful mind. Different types of bookshelves are preferred by each person depending on the number of books, capacity and design. Many people keep books as well as other small and daily essentials on the bookshelf.

Image: Non-Lacquer Multipurpose Shelf 
Being in touch with books is essential for regular wandering in the world of knowledge. Developing an affinity with books requires a close relationship with the surrounding environment. The strong interest to know all the emotions of human life has made people turn to books. Because books have been waiting forever for the people of the future, holding feelings of happiness and sorrow, joy and pain, laughter and tears for ages. The book makes the link between the past, present and future. So reading books gives the human mind eternal peace. From that need, choose the comfortable furniture according to your liking. Then start reading the book.