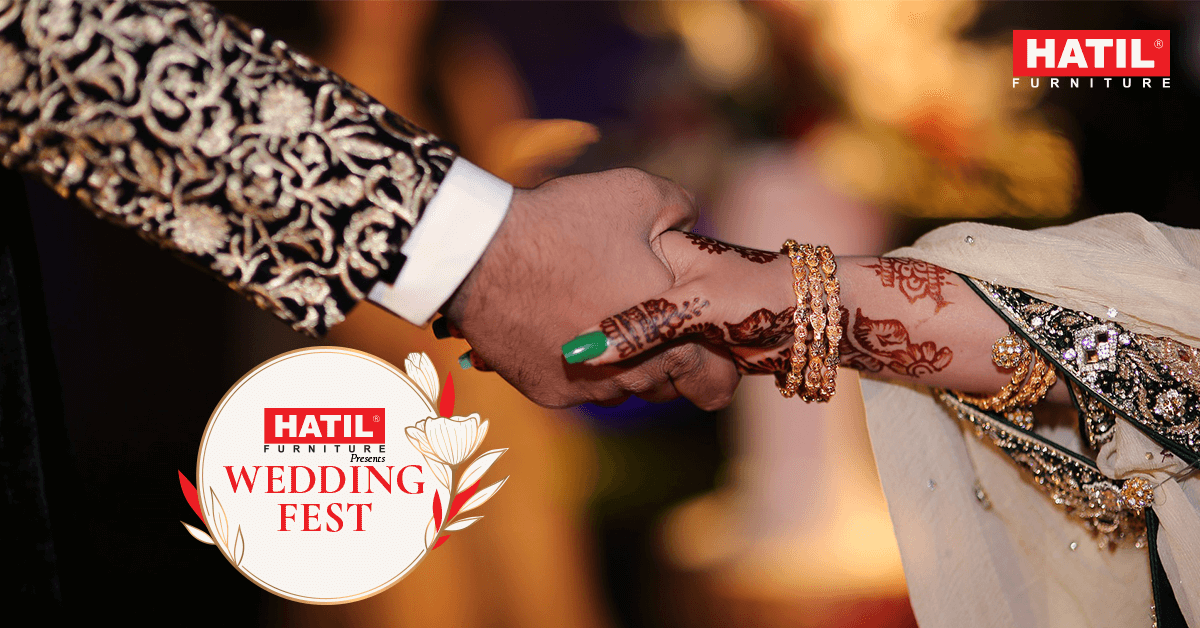 Best Room Decoration Ideas In Bangladesh For Newlyweds
As a new couple, there are many challenges you'll have to face over the course of time. Setting up your own home will surely rank as one of the toughest. The decoration, the furniture, and what layout to follow- such are the questions that you'll have to answer. In this series of blogging about the best room decoration ideas in Bangladesh for newlyweds, today we shall discuss the Dining Room.
Usually, set up right next to the kitchen for obvious reasons, Dining rooms are usually one of the largest rooms in an apartment. This means you have a lot of chances to explore different layouts and themes but at the same time, you must remember that conveniences are a priority.
Let's start with the Dining Table; the hero of the dining room. The best place for a Dining table is the center. This will allow you to move easily and not feel congested. We're picturing dining with enough space to move around which is why the Savory-151 combined with Oysters-151 table can be a great addition. With 4 chairs, the set wouldn't take too much space, leaving you enough room for other decorations and easy movement.
If the four-seater is too small for your taste then try out the highly practical set of Gordon-128 and Lime-128. With six chairs, this set will offer enough seats for a family gathering. The table offers a glass surface and the chairs are cushioned, ensuring your comfort while you dine. And yes, the fabrics can be dry cleaned.
Best Room Decoration Ideas In Bangladesh
Now that we have a table in the centre of the room, we should consider how to make it look attractive. HATIL does its part in ensuring that you get the most stylish and best-looking furniture but it never hurts to add elements that compliment your furniture and make them look bolder. Which is why, a small vase on the table is not a bad idea. If you can manage, set up a couple of hanging lights above the table. This will not only serve the purpose of providing light, it will also make the table set look more complete. Add a rug underneath to finish the icing on the cake that is the dining set.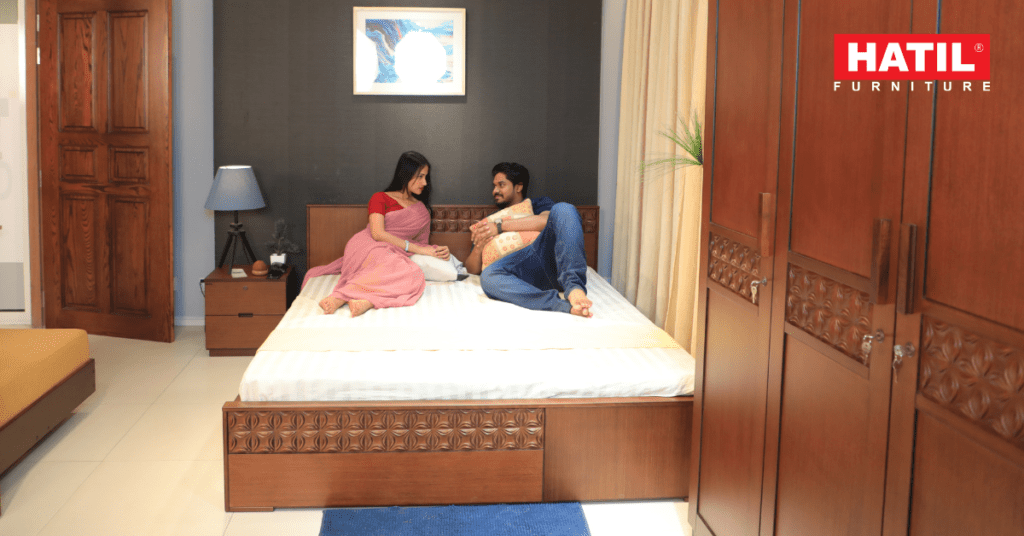 Room Decoration For Newlyweds
Next you will need a Dinner Wagon or a showcase. Both of them will offer you storage space, the choice is yours to make. A Dinner wagon will indeed take more space but it will also look more dominating compared to a showcase. Meatloaf-102 for example, will offer plenty of space for your dinner set but it will also take up some space in one side. It's a great choice if you are going for a traditional look in your Dining. But if you really want to take on that traditional look rather than a sleek modern one, try Fajita-108 for size. This piece will offer you a family size storage space and will combine nicely with the six-seater table.
If you prefer a showcase over a Dinner Wagon, you will have plenty of stylish choices but the storage space will indeed be smaller. This should be considered an advantage if you want to paint a modern look in this room. Heritage-101 for example, will offer you very little storage space. But then again, this one is a showcase so you'll have to sacrifice the storage space for the glass sides that allow a view inside, making it a perfect place for showing off your prized trophies or showpieces.
Fairfax-119 on the other hand, offers some storage space and some show space. This piece has a very modern look that will fit perfectly alongside a painting on the wall. Fairfax-119 offers shelves that are closed, glassed and open. The desired combination of storage, visible show space and sleek design, all packed into one.
Whether a Dinner Wagon or a Showcase, whichever one you pick, once you set it up along a side, there should be some space right beside it. Don't let it look empty.
Setting up a mini cabinet is one way to utilize this space. The pieces will be smaller in height, leaving space above them. This space can be complimented with a painting that blends with the colour of the wall. If one were to set up Lace-106, it offers some storage for your coffee mugs; the top can be used to display showpieces. The wooden colour of the piece will bring a deeper shade in the room. Use the single open shelf for accessories and silverware that are used more often than not. Put a vase on the counter and some fresh flowers to bring in a natural touch.
The Elgar-102 can be another choice for a mini cabinet. It comes with top drawers which will help you to arrange your cutlery. There's enough storage space for a small family. One can use the visible shelves to display items that they feel are left out from the showcase but deserves a second chance.
Put a plant in a corner of the room if it's after taste. Use the empty walls to hang family photos or paintings, ensure that it doesn't look empty. Use the lighting to your advantage but whatever you do, keep in mind that Dining space should have enough room for movements. Whether you are picking a table or installing the showcase, keep it in proportion to the room. A congested Dining will only make serving difficult and it probably won't help with your appetite.
Like the bedroom, for Dining room decoration- less is more.