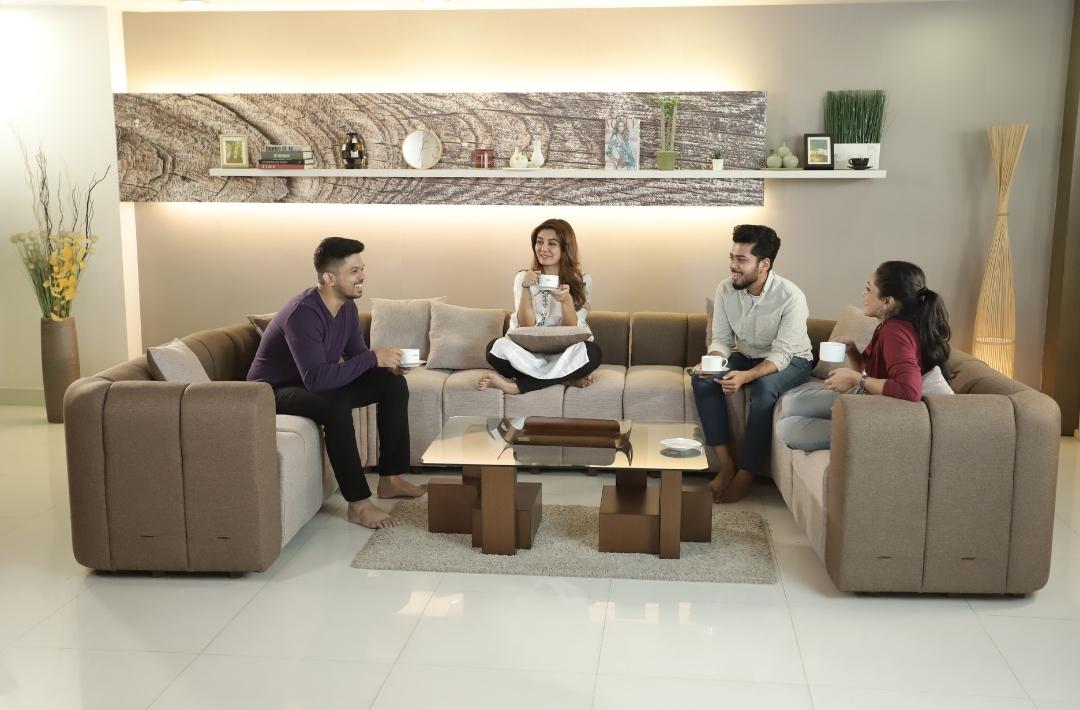 How To Improve Your Lighting At Home
Since we spend a lot of time indoors, it is important to prioritize lighting. Also, apart from aesthetics, spaces with minimal natural light can affect your mood. Daylight exposure is associated with improved well-being and mood. A bright environment especially in the living room can make the space livelier. So, wanting to know how to increase the lighting in the living room is nothing out of the ordinary.
Visible light helps the human body regulate the production of the hormone melatonin, which helps regulate our biological clock, and affect sleep patterns and digestion.
However, relying on a major overhaul, such as extending our windows or installing a completely new one can be costly to increase the light in the room. So if you want to flood your living room with light, check out these top tips on how you can do it.
How To Improve Your Lighting At Home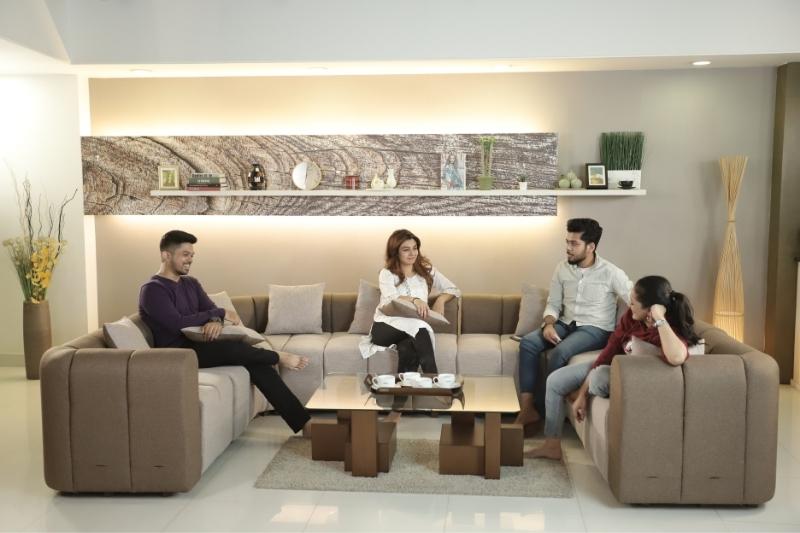 1.
Keep Your Mirrors Close To A Light Source
It is an old suggestion to use mirrors to extend the visible light and brighten a dark room. However, to use your mirrors to its full potential, strategically place them near a light source. For example, floor mirrors from a huge wall near a window can really widen the natural light.
Placing a table lamp or floor lamp next to a mirror can have a similar effect. For best results, make sure that the lamp emits ambient light so that it does not become too bright when reflected from the mirror, which irritates your eyes.
2.
Artificial Lighting, Candles, And Other Ambient Lighting
There are currently many types of lighting systems that can be used to beautify a home. If you want to add more light with just one touch without adding extra brightness to your room, you should try to decorate with some long fairy light strings, a bunch of large candles or other ambient light.
Not only will they offer the right touch of brilliance, they will also bring a touch of modernity to the house. Lights that have a warm or yellow hue will be perfect for your home. They create a vibrant environment that can effortlessly make even the most rugged and dark decor feel chic.
3.
Choose Light Colored Or Transparent Furniture
We usually choose our sofa designs, chair designs and tables based on our personal style which is an expression of our taste. However, you need to be a little more careful in choosing its colors. If you want to ensure a bright environment, always consider how your furniture decisions affect the light level of your home.
A large, gray or navy sofa might not be the best idea in a small, dim room! A stylish, compact sofa in white, beige or light colors can make your room much bigger and more spacious. At the same time consider some furniture like a transparent acrylic table instead of heavy and deep colors in the case of other furniture.
Read Also: Cosy up your living room
4.
Consider Large And Bright Floor Mats Or Carpets
Brighten up your room with light colored carpets on your bare floors. Not only will this add some softness and texture to your floor, but it will also brighten up your floor. This is especially true if you have dark floor boards in your dim space.
When choosing a color for your floor mat, you can choose white / ivory, yellow or some warm color combination. To expand the visual space, make sure the mat is large enough.
5.
Embrace The Walls In White Or Light Colors
Every decor guide you read probably mentions it, but it is true – white is really the best solution for brightening up a dark room. White sends light by bouncing around your space, reflecting it to another surface and making the space look much larger than its specified location.
If white seems boring to you, consider adding decorative trims to the ceiling for extra texture, or paint one side with a refreshing color for some variations.
Read Also: How to balance out trendy and bold colors in your interior design
6.
Clean Your Windows Thoroughly
This is an obvious tip that is often overlooked. It is like wearing stained glasses, a house with stained windows will feel dirty, opaque and dark which limits visibility. A proper glass cleaning agent can make your job easier. Wipe your windows – inside and out.
You will immediately enjoy the feeling of freshness that comes with it and be amazed at how much natural light you were able to invite into your home.
The most beautiful rooms are often lit up with natural light. Not only does this make the space seem bigger than it is, but it also adds a dynamic environment as the day slowly moves from day to night. So take advantage of the windows you have and don't forget to clean them thoroughly at least twice a year.
Read Also: 5 habits to keep your home always clean
7.
Choose A Light Beige / Gray Curtain
Choose light curtains on either side of your window. You can choose blackout screen or light drape – either way, just make sure the color is beige or light gray. The curtains can reflect natural light as well as artificial light like mirrors and white walls.
8.
Choose Low-Rise Furniture
Larger size furniture will add more shade to an already dim room, which will lead to a darker room. To avoid this, be sure to buy minimal furniture lying under the ground. Set the maximum height for your furniture and make sure that each set falls below the height. The task may seem daunting to you as most manufacturers make furniture to a specified size that will not always meet your needs. In this case HATIL offers you world class furniture which is more modern and durable.
They make the best furniture for you by understanding and evaluating the tastes and needs of the customers. A simple box bed with low height and a low height sofa design. In the case of room decoration you can see the best collections of HATIL.
Leave enough space between pieces of furniture – empty spaces will give you a chance to illuminate the room even more. This philosophy was at the heart of the modern design of the Middle-Ages that made the style so popular – it could match the light very well!
Read Also: Furniture Ideas for Living Room
9.
Do Not Overload The Art Frames On The Walls
A very common mistake is visible between new designers and that actually hampers the increment of light at home. Attractive artwork is a great idea, especially in the living room. However, instead of covering the walls completely, try to keep the walls as empty as possible so that all the light can be reflected.
A single large dark wall art or a collection of photographs can really hinder your efforts to brighten up the space.
10.
Place Your Light On The Bottom Of The Wall Or Ceiling
Instead of focusing on more lights, try to illuminate the walls or ceiling. It is a bright light focused on a narrow area on the floor or a soft ambient light that can scatter much more light.
You can do this with a wall sconce or torchiere floor lamp. When you light the walls / ceiling, you will notice a warm glow in every corner of the room, making it feel comfortable and spacious. If you plan to place a light on your ceiling, always add one at each end so that you can light up nicely under the walls.
Conclusion
As you can see, learning how to brighten up your dark room can be a challenge, but at the same time it can be fun and creative. You can try to focus on each of the above without limiting yourself to just adding mirrors and white color to each surface! If you try any of these, don't forget to share your experience.