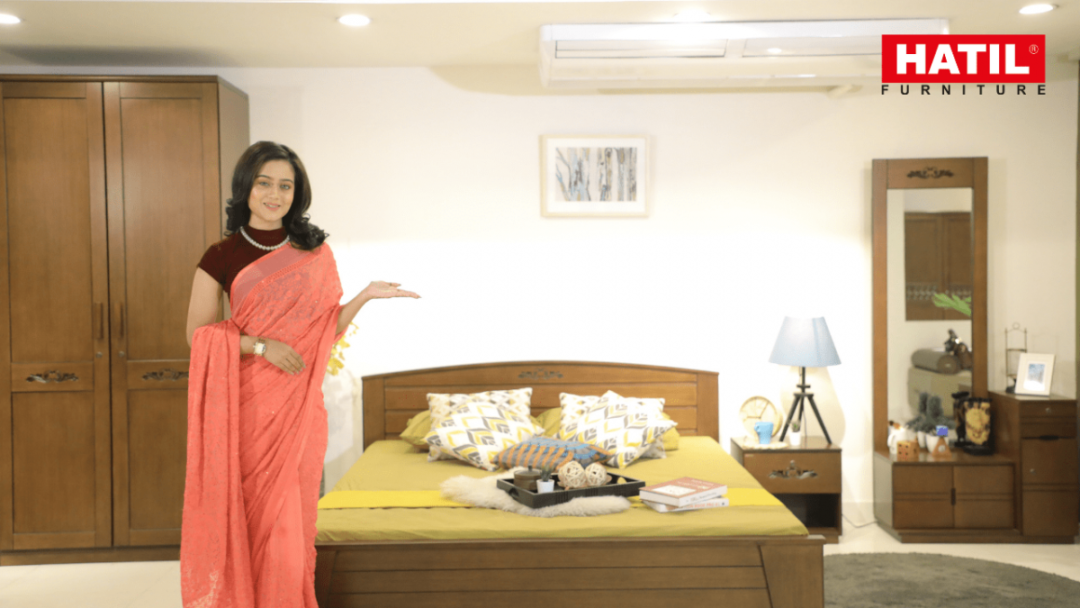 Indoor Bedroom Ideas For Newlyweds In Bangladesh – 2022
A wedding is a special event. The couples will cherish the day they got together with all its ceremony and gleeful glory. It's a day that marks another chapter in their love story and an ever-blazing memory. But the wedding is not just confetti and glitters. It also marks the day that starts the challenge of a new life. And a new chapter in your life asks for a new layout. Yes, you'll get awesome indoor bedroom ideas for newlyweds in Bangladesh.
We understand the struggles of building a love nest after your wedding and we'd be discussing a few ideas you should consider while decorating your new home, in hopes that you find solace from worrying about your décor.
Bedroom Ideas For Newlyweds In Bangladesh
The bedroom is the most important room of the house and you should always start decorating your bedroom. For one thing, it ensures that the master bedroom is truly the master bedroom of the house, and thus it should hold significance in decoration. While decorating the bedroom, keep in mind that the bed should be the focal point of the room. In other words, mind the windows and open spaces before you set up your bed. It should be placed in such an angle and in such a position that ensures that plenty of natural light reaches the bed. We recommend a King size bed for the master bedroom. Consider our Macron-193 or Sublime 180. While a king-size bed sure looks impressive, it also claims more space. If you are concerned about space for other furniture, you should consider a Queen size bed. Stephen-194 or Penchant-125 from our collection will not only meet your expectation, but they will also set the tone for the décor of the room.
The décor of the bedroom can be done in a way that leaves an impression but in order to do that, you'll have to be a little bolder and step up your colour game. While a singular colour offers a clean looking layout, using binary colours or two colours that blend together can really make the bedroom look much sharper. We'd like to call this a bolder move because you have to make sure that you use complementary colours.
YES, this is HATIL that always concern your choises and take Macron-193 for example. The bed itself offers a very sleek and minimalistic design; a fitting look for modern layout. It comes with a white look blended with the brown wood pattern. The two colours compliment sharply and you can easily put the bed in a room that's coloured in a lighter tone.
Penchant-125 comes with twain colours, only offering more colours on display than Macron. If your room offers a look where the darker colour is present more often, Penchant is probably a better choice. In other words, it will blend well with the rest of your best furniture.
The rest of your furniture in the bedroom, of course is a question that you'll have to ponder over before making a decision. Whether you want more space or whether you want more furniture to make things more convenient for you is a personal choice and only you can know. That being said, a bedside table is something that you just need next to your King size bed. And Bergenia-202 will go smoothly with the binary colour look that you are going for. Bouquet-132 on the other hand will bring balance to the lighter colour pallet of the room.
Having some storage space in your bedroom will certainly make things easier for the most part and a decent storage that matches the layout of the room can be found in the form of wardrobes, chest of drawers or even dressing tables. But dressing table will not offer as much storage as much as it will offer assistance while dressing. Ergo, once again- you have to make a choice.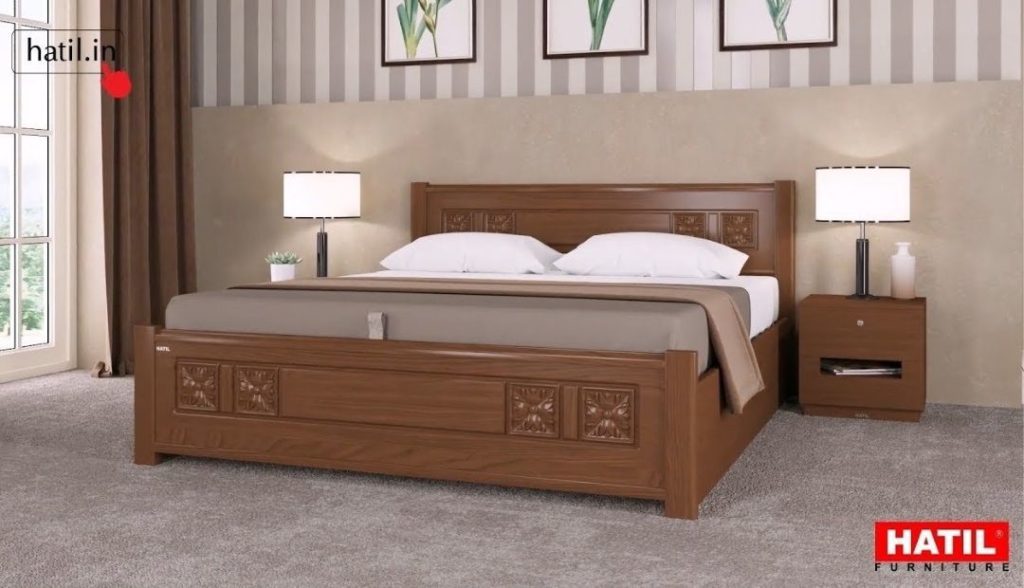 Of course, you can go for both a dressing table and a wardrobe, but this will only work if your master bedroom is spacious. Too much furniture makes a room congested that not only looks bad, but also ends up being a nuisance rather than a convenience. Comfort should be one of the top two things you consider while decorating your bedroom but a congested room will be far from it. A wardrobe will offer you a decent storage for your clothes, something that we all look for in a master bedroom; after all, the master bedroom should be truly yours.
If you choose to go for the wardrobe, they offer a sharp look that goes well with minimalistic designs. Chest of drawers; even more so. Products like Twain-106 or Barnes-107 comes with a secondary colour in their design that will blend nicely with that sharp and bold layout you were looking for. For a more traditional wood inspired look, the wardrobes such as Wilder-109 or Ashby-106 are better choices. And if you want to go big on the storage, check out Clifford-101 which comes with four doors.
Remember, a mirror will add to the design of your room and it make it look spacious. Shelves on the other hand, will compliment the walls. But we advise against adding shelves in your bedroom if you have already installed a wardrobe. As mentioned earlier, space should be considered with gravity while decorating a bedroom.
Adding accent to your room is yet another way of making your room look soothing. One can add accents without messing too much with the furniture or at all. For example, you can use the blinds of the window to add a different scheme. A poster or two above the headrest is a great way to use the empty space on the wall without disturbing the ambience of the room.
Night lights or a table lamp on the bedside table will illuminate the room in exactly the way you want it, if you are careful to pick a design that matches the layout you've been aiming for all this time.
Remember, when it comes to decorating bedroom- less is more.