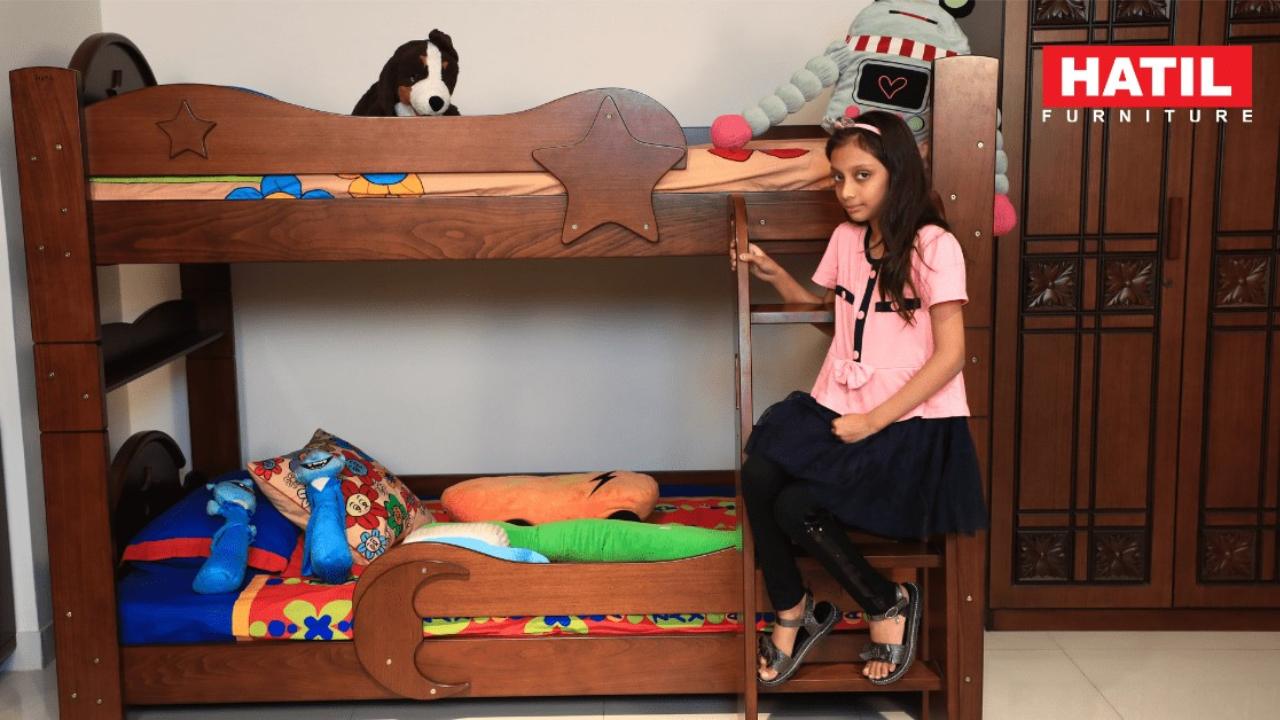 Tips for Decorating Your Child's Bedroom
As a parent, you want your child's bedroom to be their favorite place in the whole house. A space that sparks their creativity comforts them when they're sad, and excites them with endless possibilities for play and discovery. But how do you turn a bland bedroom into a child's paradise?
Decorating a child's room may seem daunting. With so many options for themes, furniture, accessories, and more, where do you even begin? The key is keeping your child front and center when making design decisions.
What lights up their eyes with joy? What are their passions and interests? Incorporate these details into the room to create a personalized, inspiring environment. Don't just decorate their room now, but set them up for years of wonder and growth.
Step into Their World
Before picking a paint color or arranging furniture, get a sense of your child's tastes. Favorite tv show? Ask them to describe their dream room. Listen closely to understand their vision.
Maybe they picture a magical forest with fairies and animals. Or outer space filled with planets, stars, and spaceships. Use these themes to guide your design choices.
Once you know their interests, take them shopping for new items. Giving them a voice in the process will make them more excited about the finished product. Plus, they may discover inspiring ideas you never thought of!
Make It Multifunctional
Children need space for playing, reading, dreaming, and creating. Maximize their room by incorporating multifunctional furniture:
Bunk beds or loft beds

free up floor space for play. Under-bed drawers provide storage.

A

large beanbag

acts as a cozy reading nook. Toss pillows and turn them into a crash pad for friends.

Look for

a

desk

that can double as an arts and crafts station

. Add storage bins for supplies.

An

upholstered bench

at the foot of the bed provides extra seating. Flip it over to reveal hidden toy storage.
With creative furniture, their bedroom adapts as they grow and interests change.
For maximizing floor space while accommodating multiple children, the perfect piece would be the Hatil Illusion-144 bunk bed. 
This artistic bunk integrates storage drawers and safety features, crafted from quality beech wood for durability. It's the ideal multifunctional centerpiece for a shared kids' room.
Inspire Imagination
Decor shouldn't just look nice in a child's room – it should spark their creativity! Incorporate special touches that make them say "Wow!":
Hang sheer curtains with

twinkling string lights

to create a starry night sky.

Paint a

vibrant mural

filled with their favorite characters and scenes.

Use removable wall decals to transform their room into a new world each year.

Designate a

reading nook

with pillows and blankets to inspire book adventures.
The most mundane item can fuel their imagination – even the lampshade can become a magical glowing orb!
Stay Organized
Children's rooms often descend into cluttered chaos. Make organizing and cleaning up effortless:
Label

colorful bins

for different types of toys. Store them on shelves at the child's height.

Hang a

family command center

with calendars, chalkboards, and bulletin boards for reminders.

Attach

hooks

on walls and furniture for backpacks, jackets, and belts.

Place baskets around the room to quickly corral stray toys and clothes.
When everything has a designated home, they can take ownership of keeping the space tidy.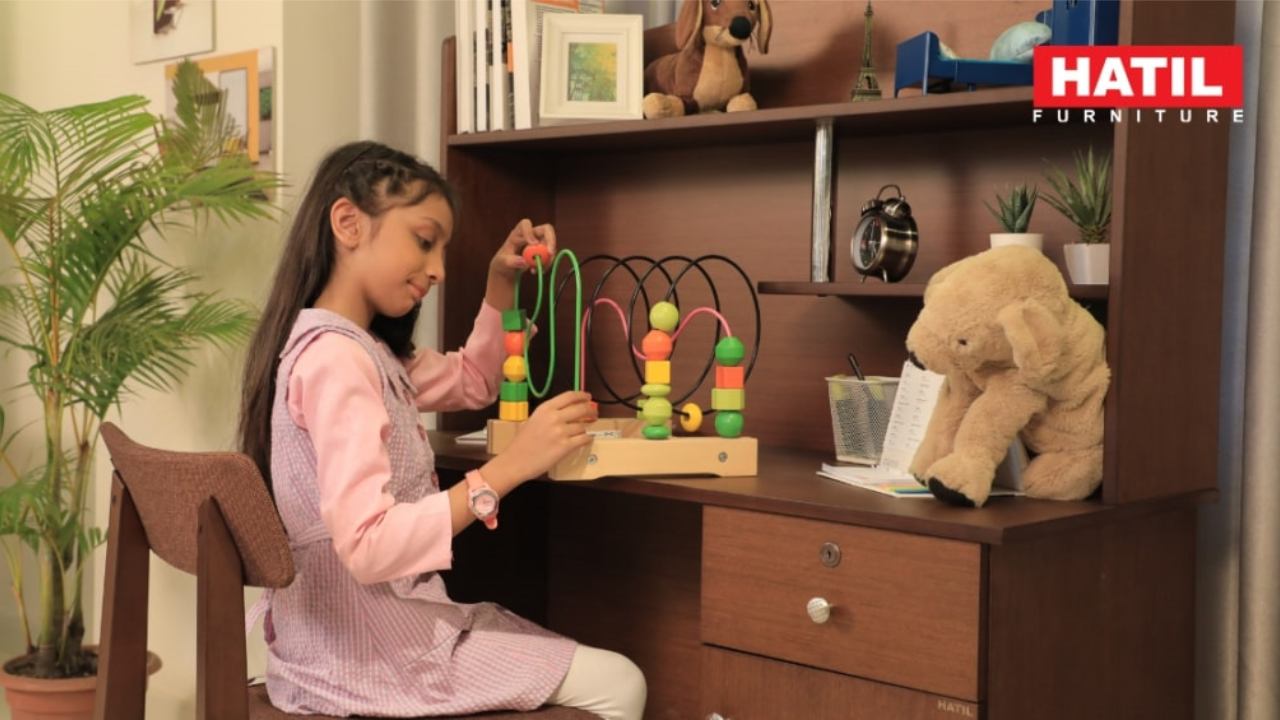 Foster Independence
A child's room should nurture their blossoming self-reliance. Enable independence through design:
Mount a

child-sized mirror

so they can get ready each morning.

Install

pull-out shelves

in closets so they can access clothes easily.

Place a small

nightlight

that automatically turns on at bedtime.

Include a

clock

displayed clearly to practice telling time.

Add a

digital calendar

so they can update themselves with activities.
With the right tools, their bedroom becomes a place where they learn responsibility.
Add Warm Lighting
Lighting has a major impact on the vibe and function of a child's bedroom. Consider these tips:
Install

dimmable overhead lighting

so they can adjust brightness as needed.

Place a

floor lamp

in reading nooks for focused task lighting.

String lights

add whimsy along the walls or canopy.

Use

table lamps

with warm bulbs to create a cozy ambiance before bedtime.

Add

nightlights

that provide soft illumination without disrupting sleep.

Use lighting on

multiple switches

so they learn to turn off lights when leaving a room.
Incorporate Storage
Between books, toys, art supplies, clothes, and more, kids accumulate a lot of stuff! Maximize storage to keep the room clutter-free:
Use

baskets

and

bins

to store smaller items. Label contents clearly.

Install

shelving

at different heights appropriate for their age.

Add a

bookcase

for displaying favorite stories within easy reach.

Use storage

ottomans

or

benches

at the foot of the bed.

Install

wall-mounted peg racks

for hats, bags, and jackets.

Add this

Lilac-112

cubbie unit

for backpacks, shoes, and gloves near the entry.
Display Their Interests
Fill their room with items displaying their passions to spark their creativity:
Frame favorite

artwork

or

certificates

on the walls.

Install

wall decals

with their current favorite characters or themes.

Display

LEGO creations

or

handmade crafts

on floating shelves.

Use a

bulletin board

for pinning up pictures, mementos, and inspiration.

Place a

dry-erase calendar

where they can write schedules and plans.
Let them rotate items as interests evolve to give them ownership over the space.
Choose Durable Furnishings
Kids are tough on furniture! Select pieces designed to withstand wear:
Choose

wood or metal furniture

over flimsy plastic options.

Look for

sturdy bed frames

with reinforced joinery.

Pick

upholstered furniture

with stain-resistant fabric.

Opt for

hardwood flooring

or

rugs

instead of easily-stained carpets.

Use

rounded edges

and

corner guards

on furniture for safety.
Investing in quality ensures the furnishings last through childhood and beyond.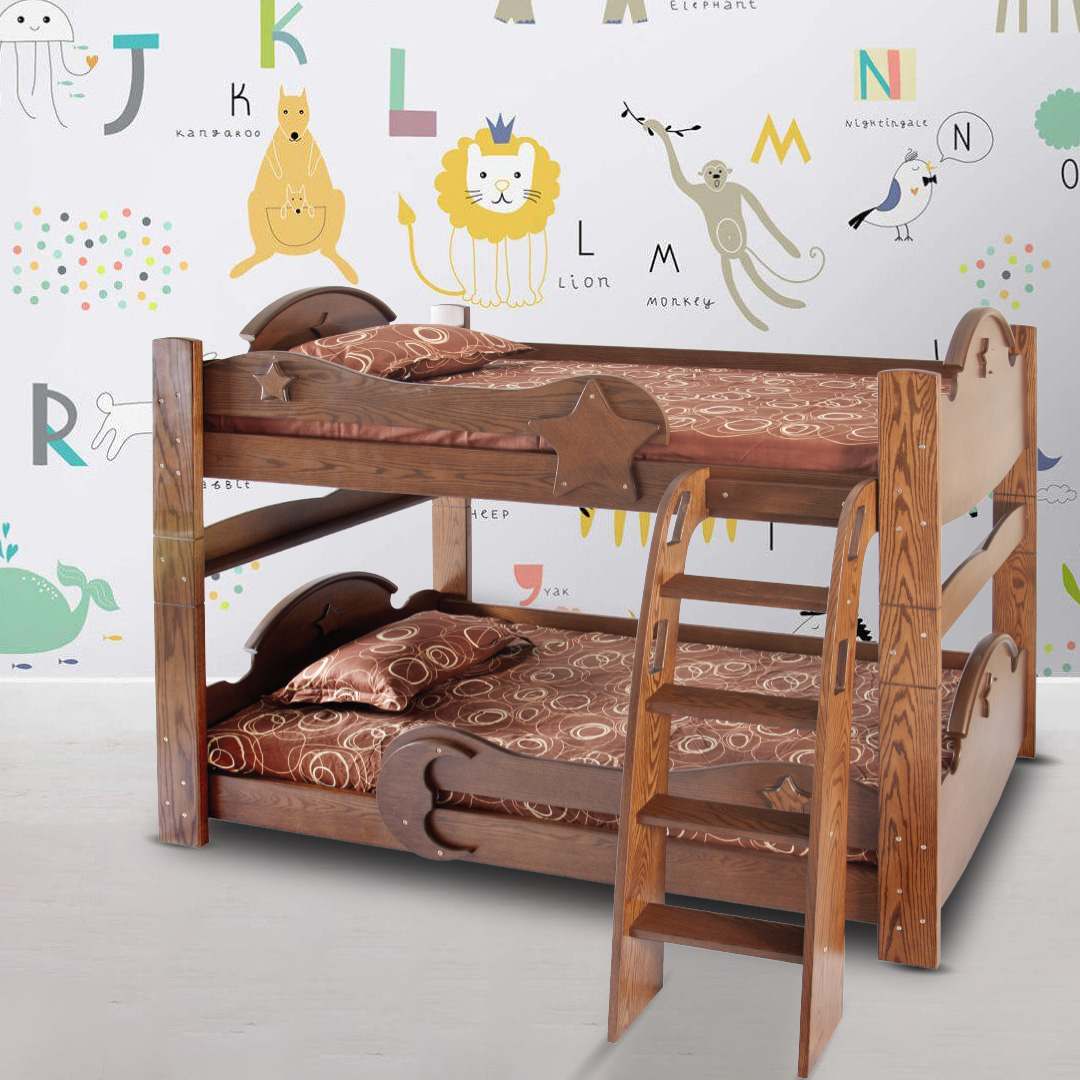 Allow Personalization
Encourage kids to make the room their own through custom accents:
Let them pick a

unique bedspread

or

pillow

to match their style.

Have them create their own

wall art

with paint, markers or decals.

Use

removable wallpaper

or

contact paper

to customize drawer fronts.

Help them display favorite

photos

,

awards,

and

artwork

.

Include a

chalkboard wall

for constantly changing creativity.
Giving them design choices provides a sense of ownership over the environment.
Conclusion
Your child's bedroom is full of opportunities – set them up for happy growth! Keep their unique interests central, spark their creativity, stay organized, and design for independence. With your support, their room can become a wonderland where the possibilities are truly endless.