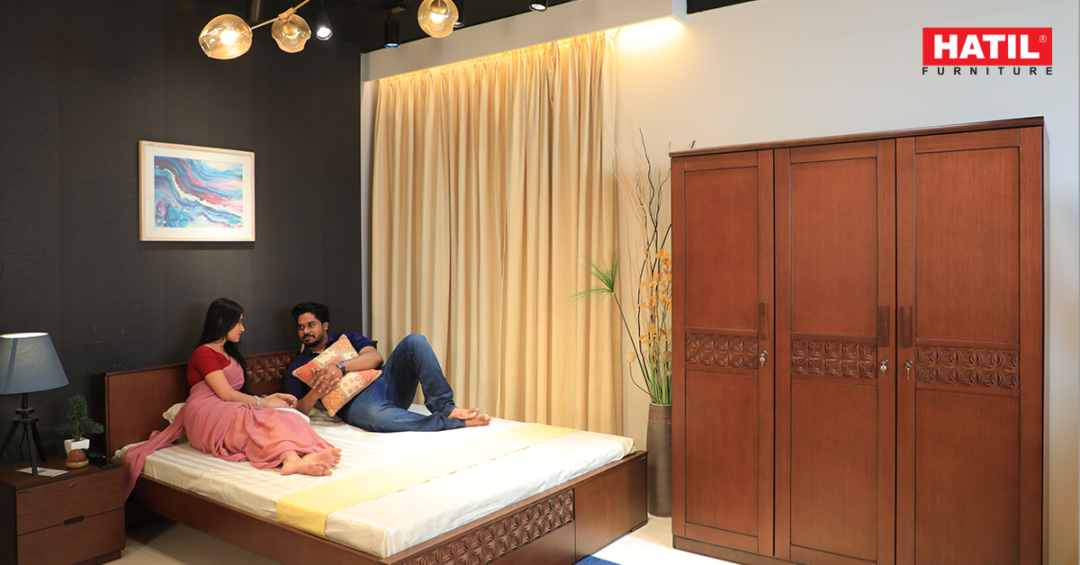 10 Hacks To Create a Bright Space With Dark Furniture
Dark lacquer finished furniture has always been considered as a sign of luxury and elegance. The dark colour adds a touch of sophistication and elegance to every piece of furniture. But sometimes the true charm of dark furniture are not showcased in a room due to lack of proper accessories and decoration.However, with the right interior design hacks, you can decorate any space with dark furniture and make it look bright, cozy and welcoming. Lucky for you, today's blog is a guide to decorating beautiful bright spaces with dark furniture. 
Choosing Light Coloured Curtains
The key to creating a bright space with dark furniture is to decorate the space with light or bright coroloured accessories. Curtains are the one of most important accessories of the room as it can drastically change the mood of the room. For a room with dark coloured furniture, you could go with white or light coloured curtains as they tend to reflect more light and make the room look brighter and more spacious. You could also choose sheer curtains as that will allow an abundance of natural light in your room.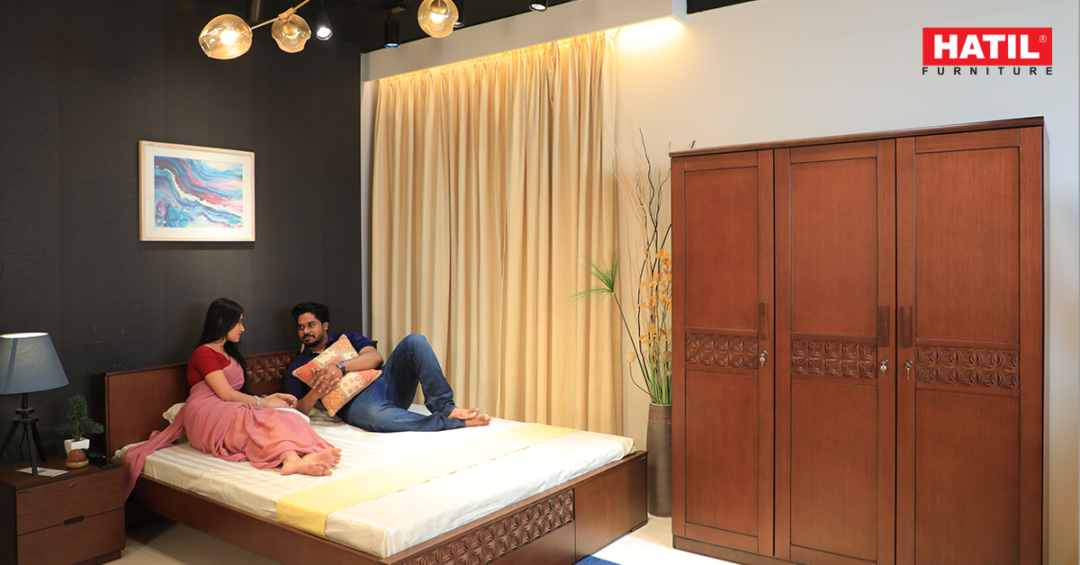 Light coloured curtains should be used in a room furnished with dark furniture.
White or light colours for walls
If both the walls and furniture are dark in colour, it will make the space seem darker and smaller. That's why it is better to paint the walls of the room in light colours like ivory or cream as they reflect more light and make the space brighter. In this case, try to coordinate the color of the curtains with the colour of your walls. Having warm toned colours like beige on the walls will look amazing with white, yellow or cream coloured curtains as they compliment each other. On the other hand, using a cool tone like blue on the walls and warm tone like yellow on the curtains will be a mismatch and look distracting. 
White floors and ceiling 
When you have a lot of dark coloured furniture in your home, it is better to keep the floors and ceiling light coloured and use shades like white, ivory, porcelain etc. as they'll create a beautiful contrast and make your furniture stand out. The light coloured floors will also help to reflect light throughout the room to make it more luminous. 
Bright rugs and carpets
You could add a splash of colour to your room by placing a bright coloured rug or carpet on the floor. Here, it is important to choose a colour that'll compliment the rest of the light coloured accessories of your room. For example – a yellow coloured rug would look stunning with warm off-white colored walls and flooring. You could also go with white or light coloured rugs to match with the rest of the room. 
Light coloured accessories
Since the furniture is dark in colour, using dark coloured pillows, sheets or covers on them will look dull and monotonous. Whereas, decorating dark coloured furniture in light or bright coloured accessories will create a fun contrast and make the furniture stand out. For example, bright yellow, orange or green coloured cushions can be used on a brown on dark maroon coloured sofa.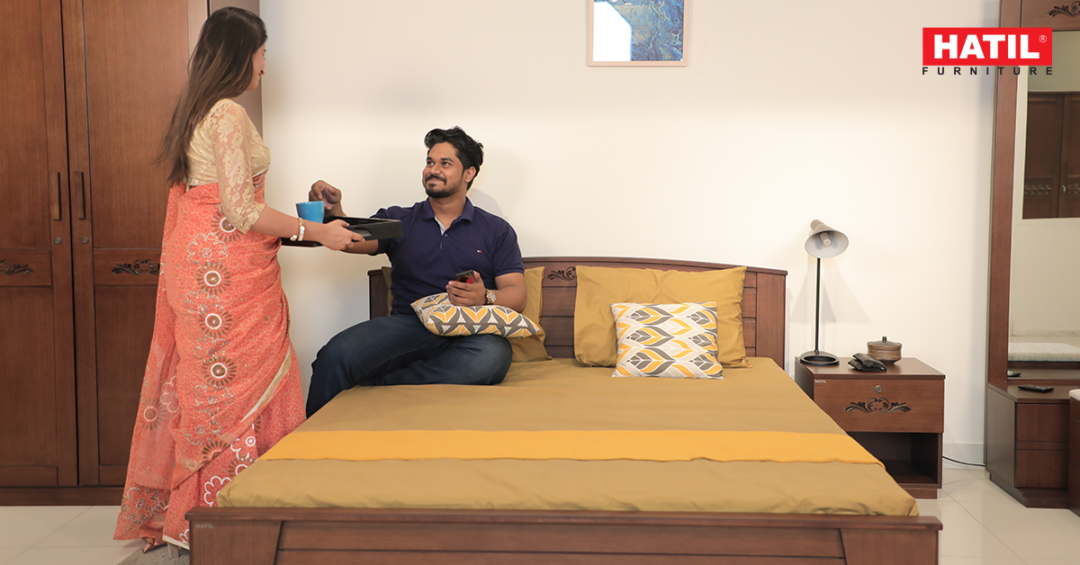 Bright coloured accessories create a beautiful contrast with dark coloured furniture.
Proper lighting
There are no alternatives to natural sunlight to make any space look bright and fresh. Sunlight is necessary to keep your furniture in a good shape as well. So allowing natural light to enter the rooms by opening the windows and curtains during the day will make a big difference. Besides, there should also be adequate arrangements for artificial lights in the rooms to keep them luminous and bright any time of the day. 
Create contrast with light coloured furniture
The use of complementary colors in furniture brings variety to home decor. For example, a dark coloured bed can be kept in a room with a bright coloured accent chair or couch. Again, a dark coloured sofa in the living room can be paired with a white or light coloured easychair.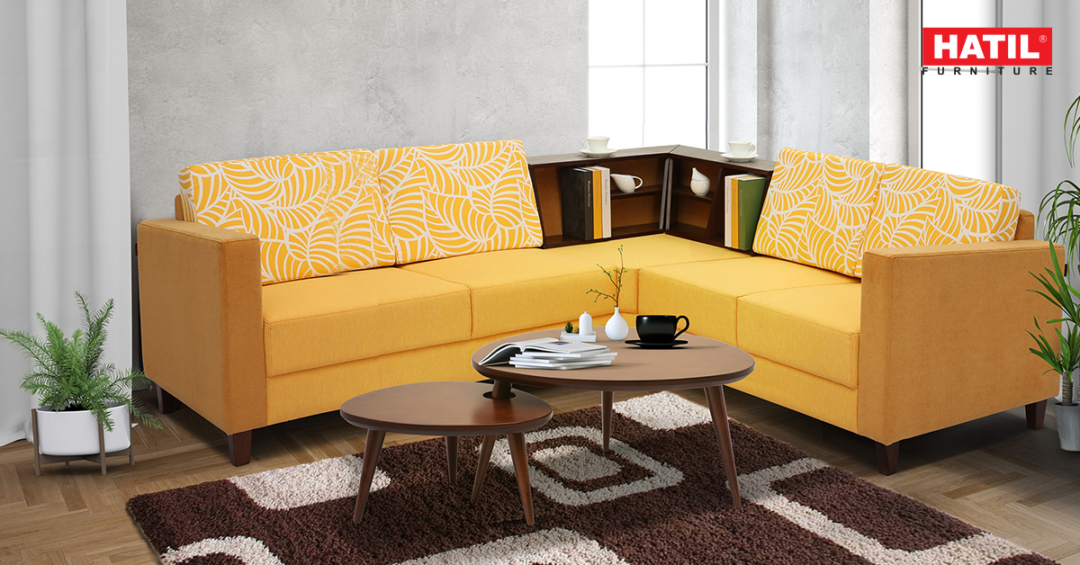 A bright coloured sofa like Simsbury-285 can be paired with other dark furniture in a room. 
Dazzle with a chandelier
The word chandelier typically reminds us of huge crystal chandeliers used by the royals. But even in modern home decor, chandeliers are often used to make the room bright and gorgeous. The size of the room is the most important factor to consider while choosing chandeliers. Because a small sized chandelier would look inappropriate in a large room and at the same time, a huge chandelier would look very odd in a small space.

Mirrors and glass tops
Glass and mirrors are the best surfaces to reflect more light into the room. So using tables with glass tops, dressing tables with large mirrors and any other furniture with mirrors and glass is a great way to increase the brightness of a space.
Bright coloured wall accessories
Decorate the walls with fun and vibrant coloured artworks and photographs. Along with making the space brighter, these can uplift the overall mood of any dull space. You can also paint on a particular wall of the room in bright colours to make it a statement wall.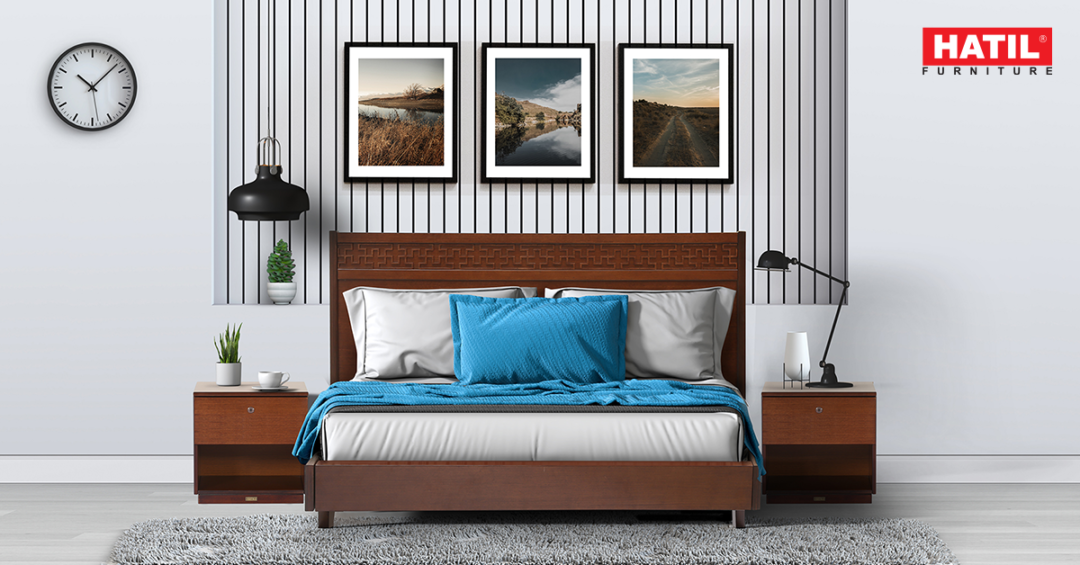 Bright wall accessories can also help to lighten up your room.
At the end of the day, a little effort in decorating and accessorizing the dark furniture in the right way will result in a fresh, bright and beautiful home. Let us know which of the tricks you'll be implementing at your home.