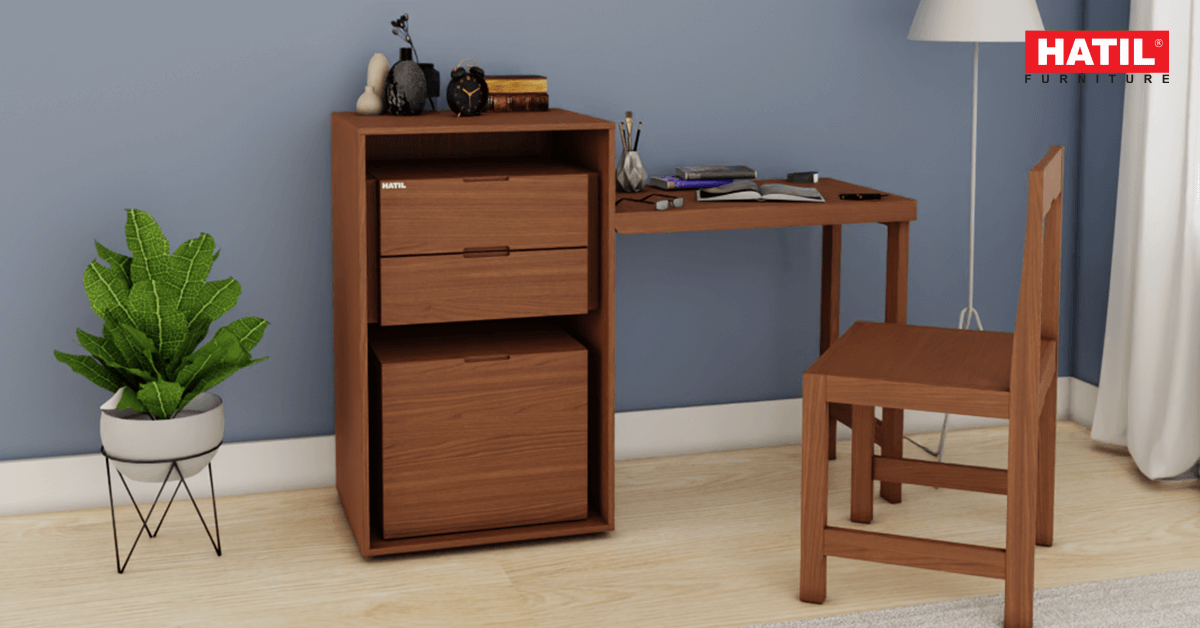 Types of Multifunctional Furniture for Your Kid
Letting your kid choose how they want to decorate their bedroom may seem trivial, but it can allow them to develop their style and feel like they have a space to express themselves. It gives them control over their own space and gives them a higher sense of self-esteem, which is very valuable in their developmental years. And your budget and spacing issues should not get in the way!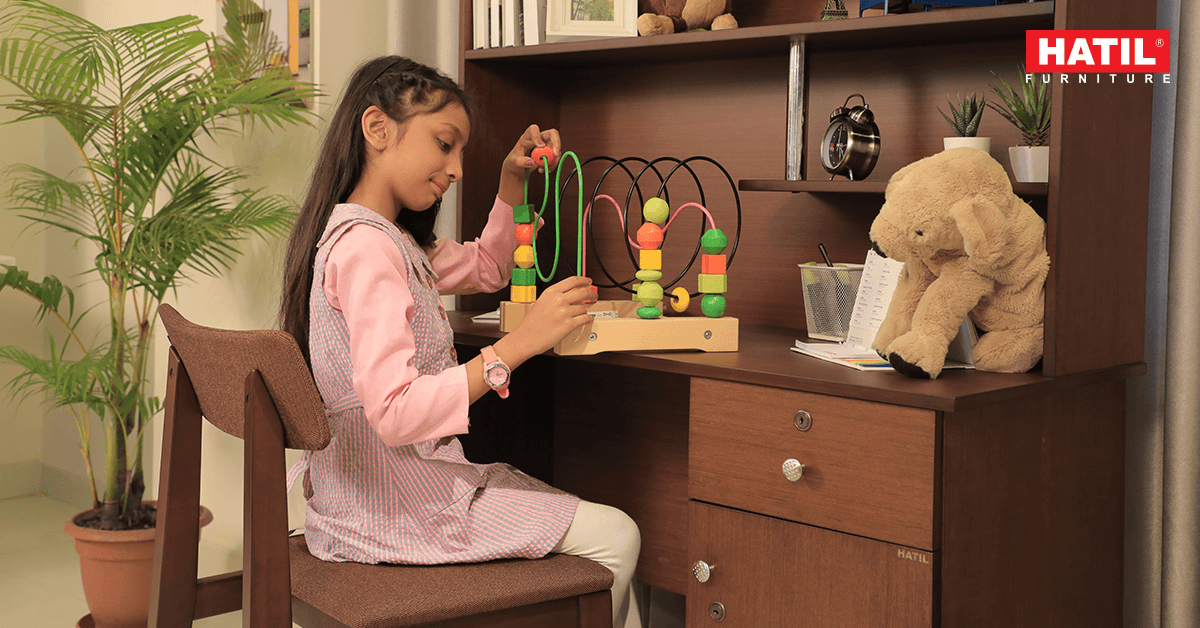 Having their own furniture, kids will try to be more organized and have a sense of responsibility
Even if you do have such issues, multifunctional furniture could be just the best idea for your kid. Multifunctional furniture for kids is not only cost-effective and space-saving but also makes your kid interested in using them rather than boring plain furniture. Besides, they tend to take care of and organize things they like which will be a win-win situation for you and them.
Here in Hatil, we have handcrafted some amazing multifunctional furniture for your kids. They are lightweight, pocket-friendly, and have multiple features. Some of the unique and signature models are as follows:
Foldable Study Table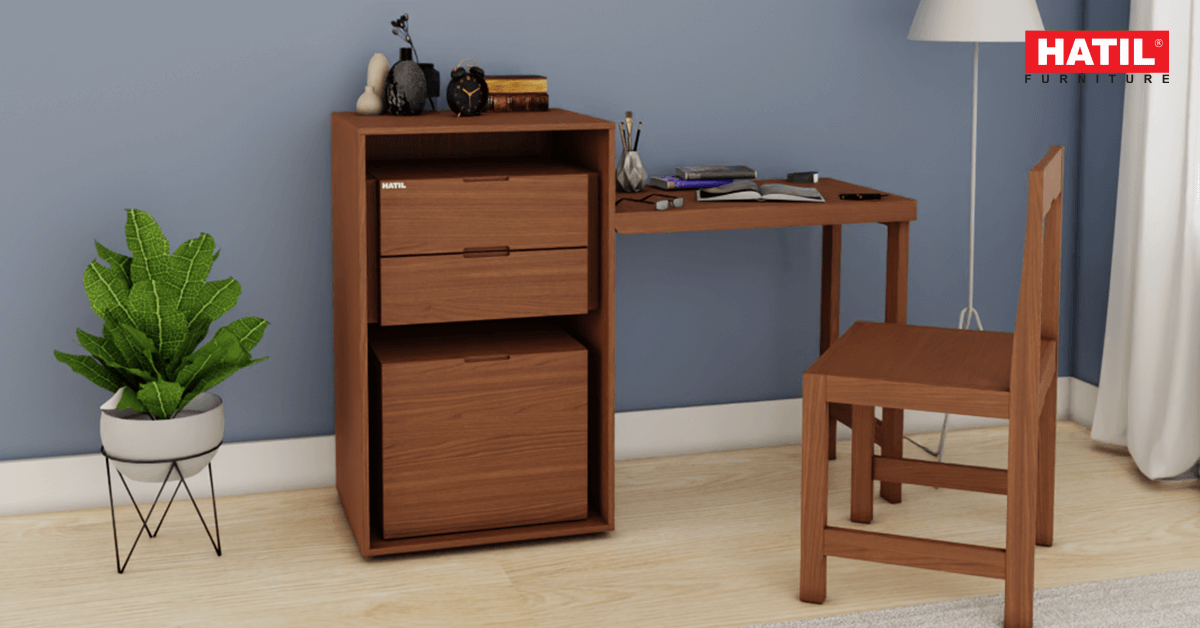 Multipurpose Reading table can encourage them to study often
Study table is one of the staple furniture in a child's room. Dennis-101 Reading Table from Hatil is a great combo of a drawer unit, a reading table, and a chair. If your child needs a shelf or rack to store books, Dennis-101 & Olivia-101 set would be the perfect one! Your child can use their reading table in multiple ways with simple adjustments. They can store their books on the shelves, stationaries in the drawers, and study on the table. The extra storage space allows them to arrange their favourite souvenirs around the books and make arrangements following their own creativity & aesthetics. Moreover, the unit can be moved easily for it being lightweight. It will help you give your child's room a cleaner and more organized look. The extra space will allow them to play and study in the same room. The features themselves will encourage your child to sit down at their table more and focus on studies. They will also grow the habit of arranging their room from a young age and keep everything organized.
Portable Bed:
In our apartments, kid's bedrooms are always a bit congested.Generally, a bed takes up most of the space in your kid's room compared to other furniture. To remove the cramped feeling in the room, Capsicum-127 can be the best choice. It is a very slim bed that comes with a mosquito stand. The foam used here feels soft and relaxed. You'll get this beautiful piece of portable bed at a very affordable price with quality. Also when your kid won't be using the bed, you can simply fold the bed so that they can have more free room to play or any kind of recreational activities. This bed will also leave a decluttered room when folded.
SmartFit Center Table: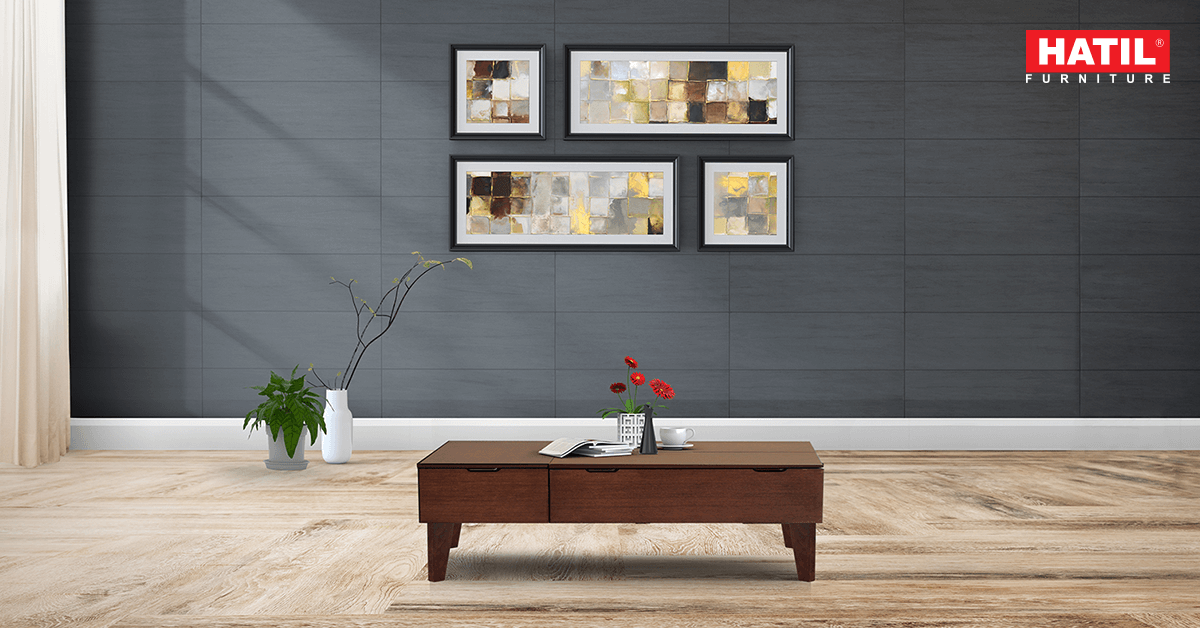 This play table can be fun and easier to store as well
Kids own miscellaneous play toys which might be very chaotic to store and organize. What if there's a play table which can also store their toys or books? Pigeon-167 is such a table that can allow your kids to play on it and store their recreational items in the storage drawers. It will be easier for you to clean up after they are done with their activities. Because of its lightwright, it can be transferred to any preferred room very easily.
It's essential to choose those types of furniture for your children's room that are both full of life and functional. So, grabbing one of the aforementioned ones would really make your life easier.