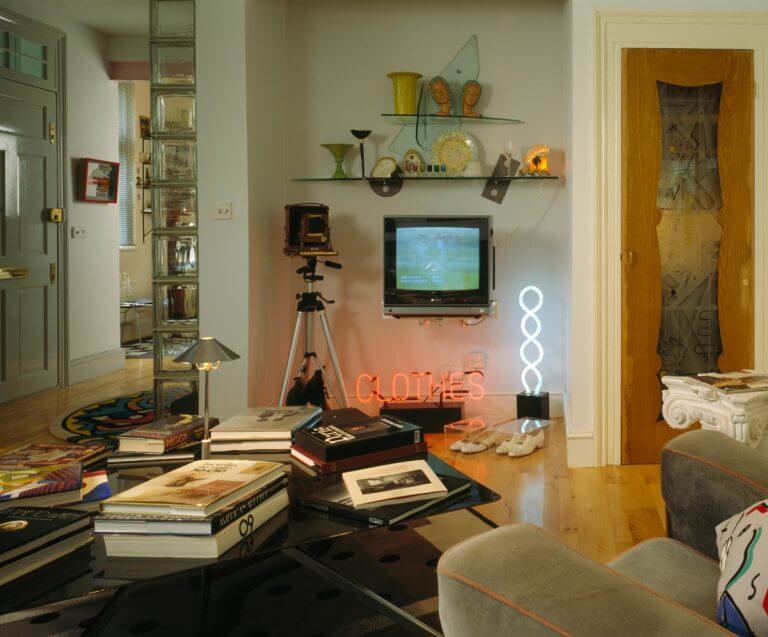 '90s Home Decor Trends In Bangladesh
The '90s was a gem of a decade for so many reasons. It was the era that gave us so many iconic musicians, actors and filmmakers. A time when thousands of classic movies, literature and art pieces were created. While the art and literature of our country were thriving, the home decor style back then was not as glamorous or chic, rather it was more down-to-earth and lively. Since there were not many professional architects, interior designers or the internet to assist people to decorate their homes, people did not follow particular trends or planned designs. Sure they used to take inspiration from TV and films but there was always something different, something personal about every home. This is also a different trend in different states and cultures, so what was 90s home decor trends in Bangladesh.
Furniture designs during the '90s were very different from the sleek modern furniture we see nowadays. The decorations were also overwhelming in many ways and miles apart from what we would choose for our homes now. But now, when the millennials (who by the way are very concerned about having a picture-perfect home) look back at the 90s home decor, they look back at their childhood homes with dreamy nostalgia. A lot of things that were considered outdated or even tacky 10 years ago are now again gaining popularity with the young homeowners. 
Today's blog is all about revisiting that golden era of our lives. Starting from pastel-coloured walls to wooden ones, here is a list of popular home decor trends that may or may not be back in style but will surely take you back to your childhood home.  
'90s Home Decor Trends In Bangladesh
Let's see some of the 90s home decor furniture.
Large Wooden Beds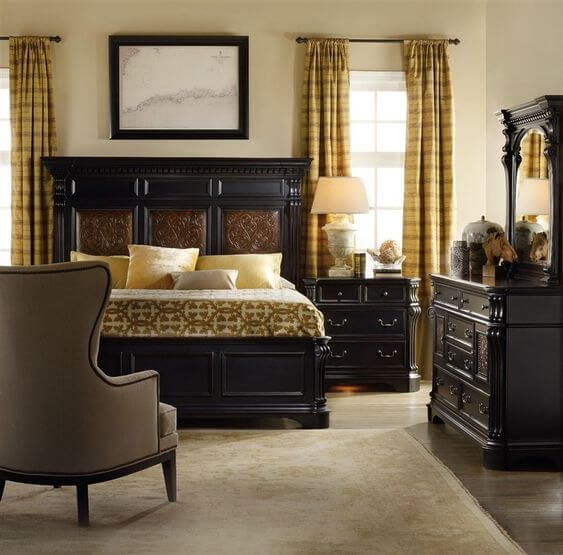 90s bedroom decor
The 90s furniture designs somewhat followed the "the bigger the better" concept, unlike our modern minimalist furniture. Beds with thick wooden frames with traditional floral designs on the headboards were staples in every home. And it was quite reasonable too since most of the people lived with their joint or even extended families back then and bigger beds were a necessity in most cases. People belonging to comparatively well-off families owned exquisite wooden beds that had been passed down in their families for generations. 
A shift was noticed in this trend when people started to leave their family homes and moved to the cities during the early 2000s. People bid goodbye to their traditional king-sized beds and started leaning more towards smaller beds with simpler, minimal designs. This inclination towards minimal furniture kept increasing with time as more people moved into smaller apartments in the cities from the best furniture brands. 
Large Wardrobes And Alnas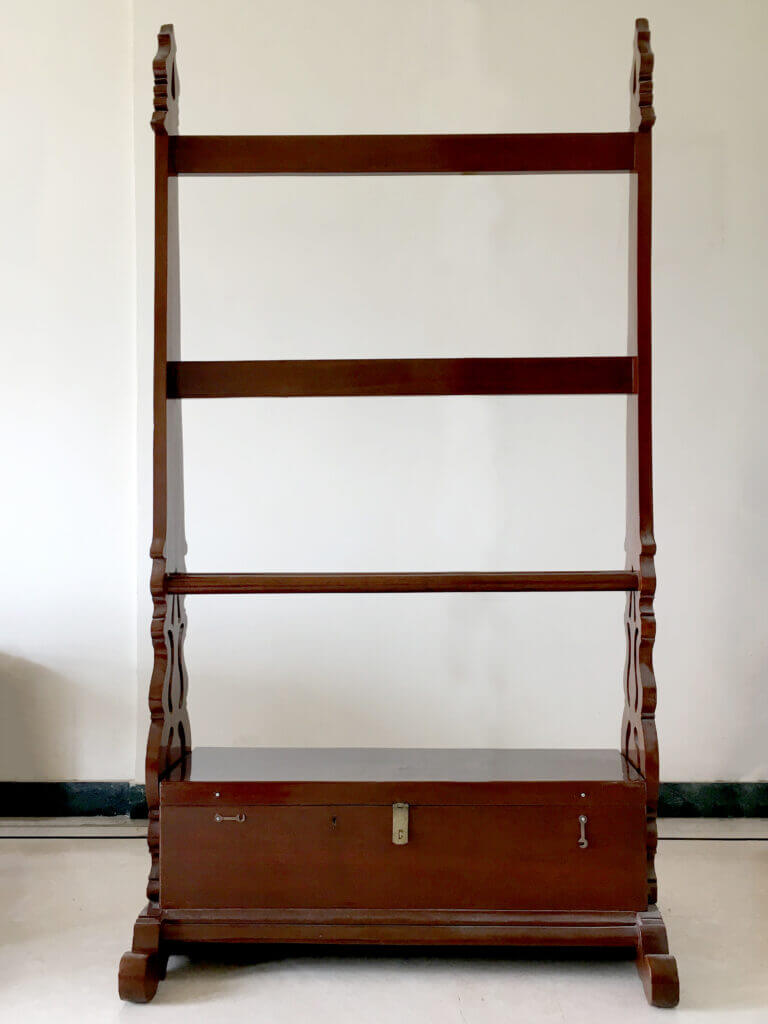 Alna was a staple piece in every Bengali urban and rural home.
Just like the beds, large wooden wardrobes were also very popular during the 90s. Three door wardrobes with floral motifs engraved on the doors that sometimes came with a chest of drawers as well. Another almirah design that was common in every urban and suburban Asian household was the metallic almirah with a mirror. It had gained its popularity especially among the middle and upper middle class people as it was more affordable and safer than other options back then. This almirah was fairly durable and it stayed with the next two generations as well.
Another furniture that was hard to miss in any 90s home was the wooden alna. Alna is a large wooden rack made for hanging clothes. It was the 90s version of "the chair" we have now where all of our worn clothes end up before putting them in the closet. But the Bengalis knew how to make such an utilitarian object look so eloquent. The use of alna has become extremely rare nowadays. But it will always be deeply connected with the culture of Bengali households as it is one of the few pieces of furniture which has a Bengali etymology. 
Pastel Col
oured Walls
During the 80s and 90s, people used to avoid milk-white walls for their homes as it was quite difficult to maintain and needed to be repainted sooner than other darker colours. So before white, off-white or grey shades became popular, it was the era of pastel shades like mint blue, soft green, coral pink or even terracotta red. These colors were low maintenance and so were used on both indoor and outdoor walls. Although people do not paint their outdoor walls with bright pastels anymore, these colours can be often seen on different accent walls or even regular indoor walls. 
Open Balcony, Courtyard And Terrace 
The houses in the 90s, especially the ones in the suburban and rural areas, used to have a lot of open space. Uthan or courtyard space was a mandatory component of every rural household. In the suburban areas, open balconies and terraces were more common than uthans. Even in cities like Dhaka, the flats or houses used to have large open balconies and even lawns in some cases. These outdoor spaces used to be decorated beautifully with gardens and finished off with simple outdoor furniture like tables, chairs or swings. 
Curtains And Other Accessories 
Solid coloured curtains made of light fabric were popular in the 90s.
The curtains and other decor accessories like cushions, bedding, carpets etc. of the 90s were a mix of the minimalist and boho trends of the present time. Most of the urban and suburban houses had floral printed or solid coloured curtains made of light fabrics. Beaded curtains also gained popularity by the end of the 90s and were often seen in the doorways of urban households. Apart from the curtains, people used to love hand embroidered cushions, bedsheets or pillow covers made of soft comfortable fabric. 
Even back then the trend of hanging framed pictures and artworks were popular in the cities. People also used to hang different types of handcrafted wall mats as well. Wall borders, especially the one with floral motifs, were also quite popular during the late 90s. 
The changes in furniture designs and home decor trends are closely related with our socio-cultural changes and thus will continue to evolve further with time. But no matter how the trends advance, elements of our childhood homes from the 90s will forever be close to our hearts. Let us know about your favourite part of home decor from the 90s!