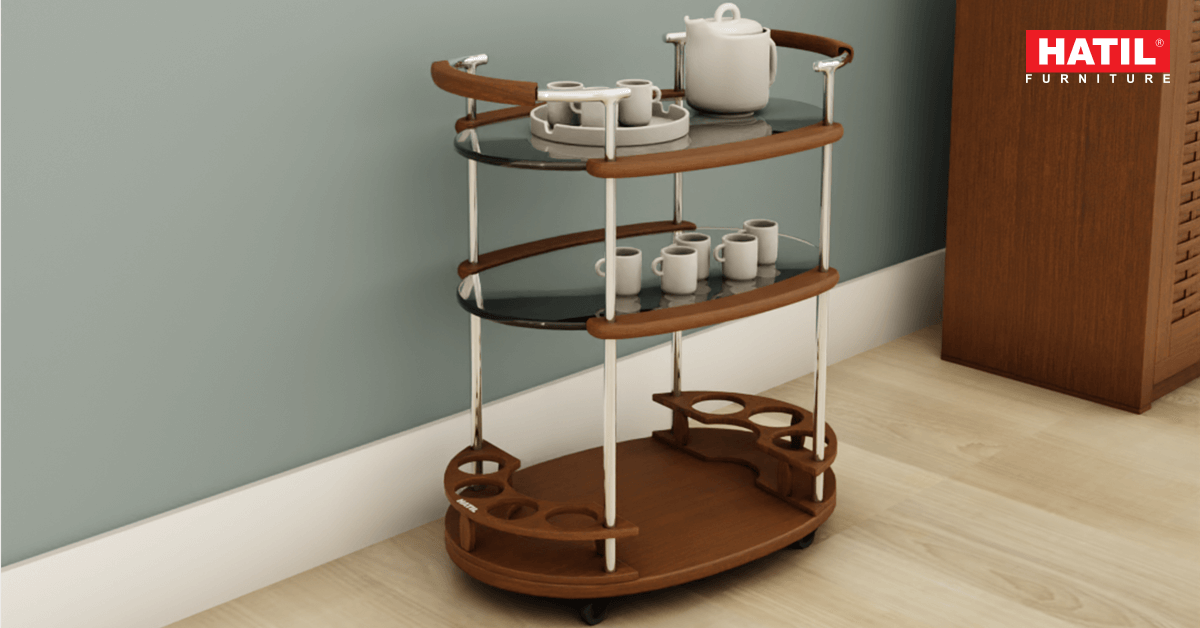 All about tea trolleys
Some people like having tea for inner peace, some like to be cozy with the loved ones over a cup of yea in the comfort of living room or some like to warm up the guests with very refreshing cups of tea; if you fit into either of these characterizations, a tea trolley is a must have for your house.
Even though the name strictly says tea, the rule is not so strict. A tea trolley can be used for multiple occasions to have a quick snack, to have your evening or morning coffee in your bedroom or even storing your favourite caffeine collection making it look organized and neat. But unlike any other little addition to your house, there is also a predicament while choosing the right tea trolley for your house. And Hatil comes right in to solve your problem with their assortment of tea trolleys that lets you choose based on your liking and the perfect fit for your house. With stainless steel, a little finish with glass for a sleek look or a bold wooden design ; there are many options from which you can choose the tea trolley of your liking. 
For Smaller Spaces
The architecture of todays' houses are designed in such a way that we are left with less space compared to traditional design. Although the designs have aesthetic value to them, having to deal with less space and organizing things in it is a huge deal for anyone living in such a house. For such modern problems, the solution is Assam-101 and the Fuji-102 with their sleek stainless steel and glass finish which increases the overall aesthetic of your house. These are perfect for small spaces due to its size which can fit in anywhere in your house and would be a very interesting addition to your house making it more welcoming to people.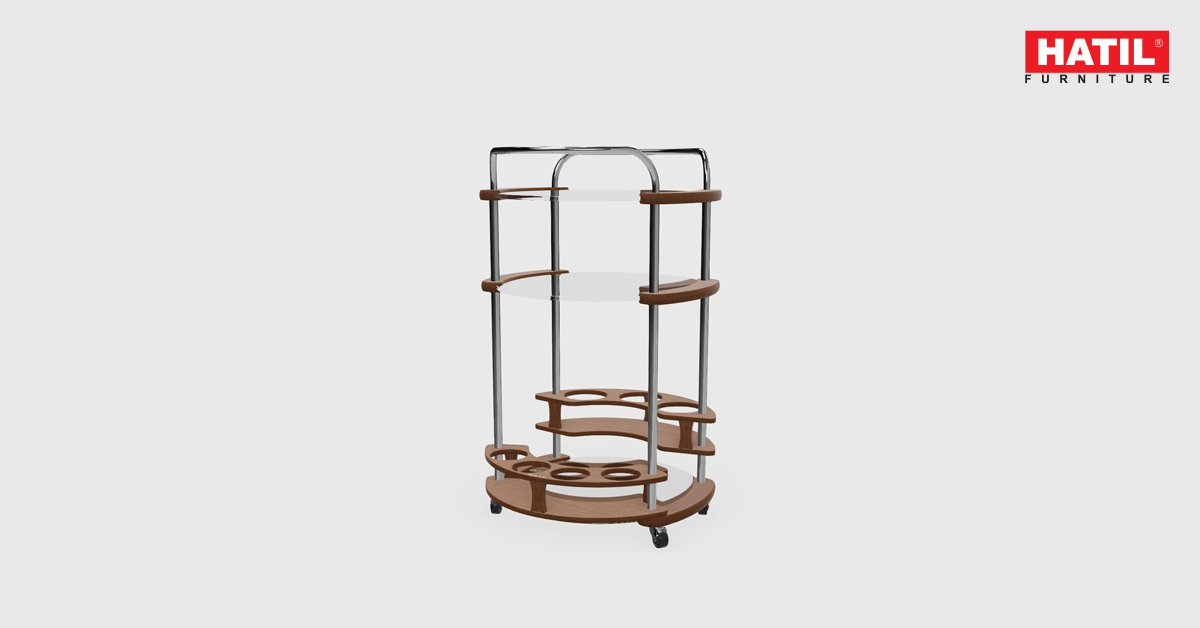 The Fuji-102 has a more round design with multi layered structure while still occupying less space
The Assam-101 comes in Hatil's showroom at 17400 BDT while the Fuji-102 at 15650 BDT. These amazing pieces of furniture can also be ordered from Hatil's online showroom. This tea trolley takes less place while serving all the purposes of a tea trolley along with its amazing design.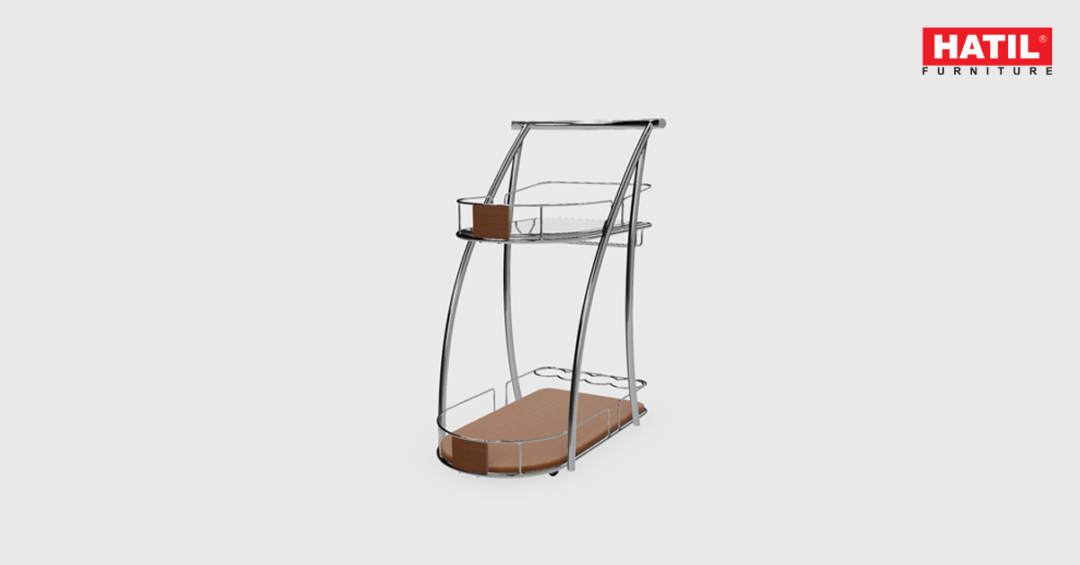 The Assam-101is a perfect fit for small spaces due to its structure and elegant design.
More Room, More Demand
Be it having your house occupied all the time, having to celebrate various occasions with family and friends or having to cover a larger space ; getting tea trolleys that are more bold in size is a great way to go. Since you need a bigger trolley for the demand and space in your household, there are a couple of options for you to pick from. Our collection includes the Formasa-107 and York-106 which fit in this category. The Formasa-107 has a similar design to the York-106 but comes with a steel and wooden finish. It is sturdy and has a bold design to it. The holders and multi-layered stations for more functionality and arrangement along with having mobile wheels that make it easy to move around. Its materials also have great longevity which means you can rely on it whenever in need or whenever you need to have a quick tea with people. 
The York-106 with its versatile design and size comes at the price of 16450 BDT and the Formasa-107 along with its full wooden finish comes at 16550 BDT. Both being a great tea trolley option with their usage and capacity. For traditionally built houses that have more space in them or houses that have more demand these two are our best picks.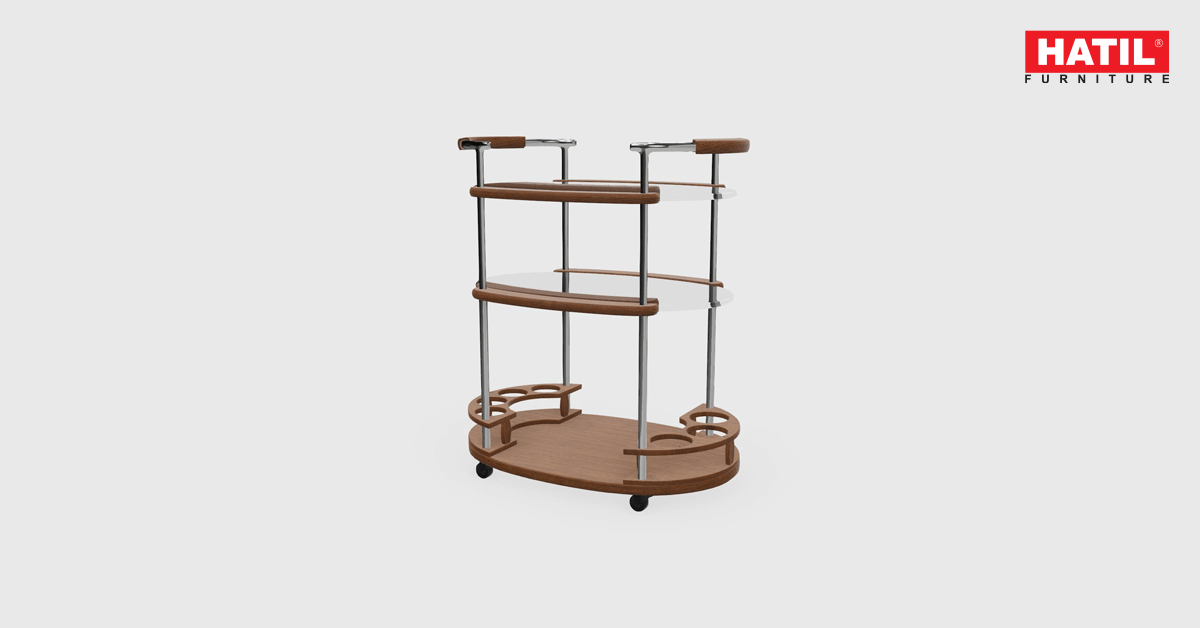 The Formasa-107 with its all around versatility is our top pick for big arrangements
Outdoor Tea Time
We all love a little outdoor time. Having fun with our loved ones in an open space amidst all the stress that life offers is one of the best feelings. To make such gatherings and events more unique and special. Having a tea trolley at your home that is perfect for outdoors is a lifesaver. For the people who love to have a cup of tea on their balcony, the people who love to hangout with their friends in an open space or organizing an outdoor picnic ; the Yunnan-104 is the perfect choice. Its full wooden finish is great for outdoors as it does not have glass fittings to it. It also does not have the classic stainless steel finishes which also makes it lightweight to be easily used outside. It also has a great design which lets you fit in the snacks and items of your choice. All in one, it caters to all of our outdoor needs for a trolley.
Yunnan-104 is our best choice for outdoors and it is available at any Hatil showroom for 12200 BDT. It is a great addition to your house if you are willing to or built a habit to have some outdoor fun.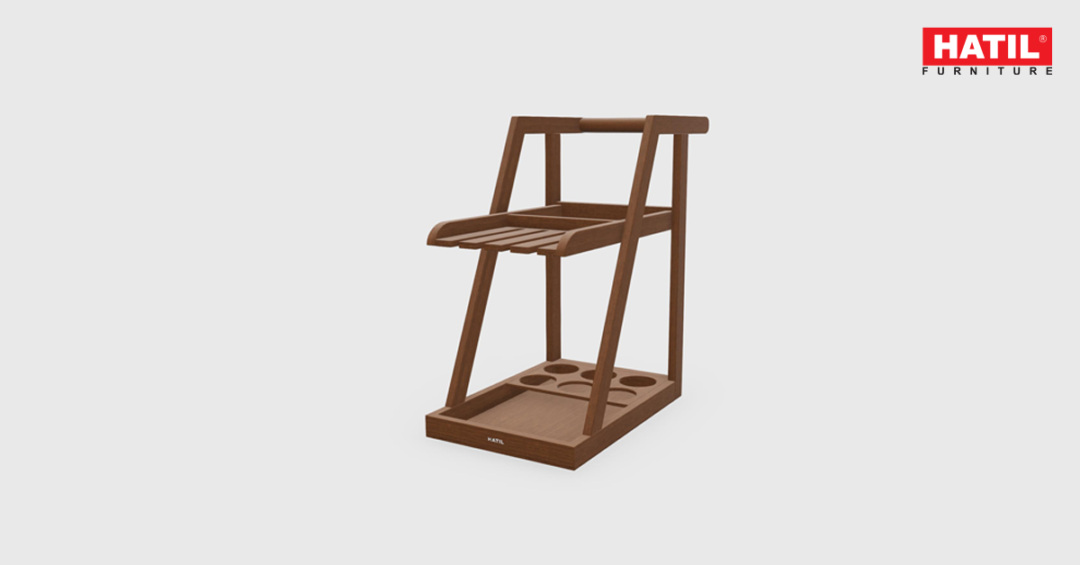 Yunnan-104 comes with the best design to make it perfect for outdoors. 
Being a trend during the 1800s in New England, tea trolleys are chic once again and we are delighted to hear it. With an emphasis on style, versatility, and functionality, tea trolleys are the perfect furniture piece to take entertaining to the next level (even if it's just for show)!. 
To find your perfect piece, browse our range of stylish tea trolleys from Hatil.