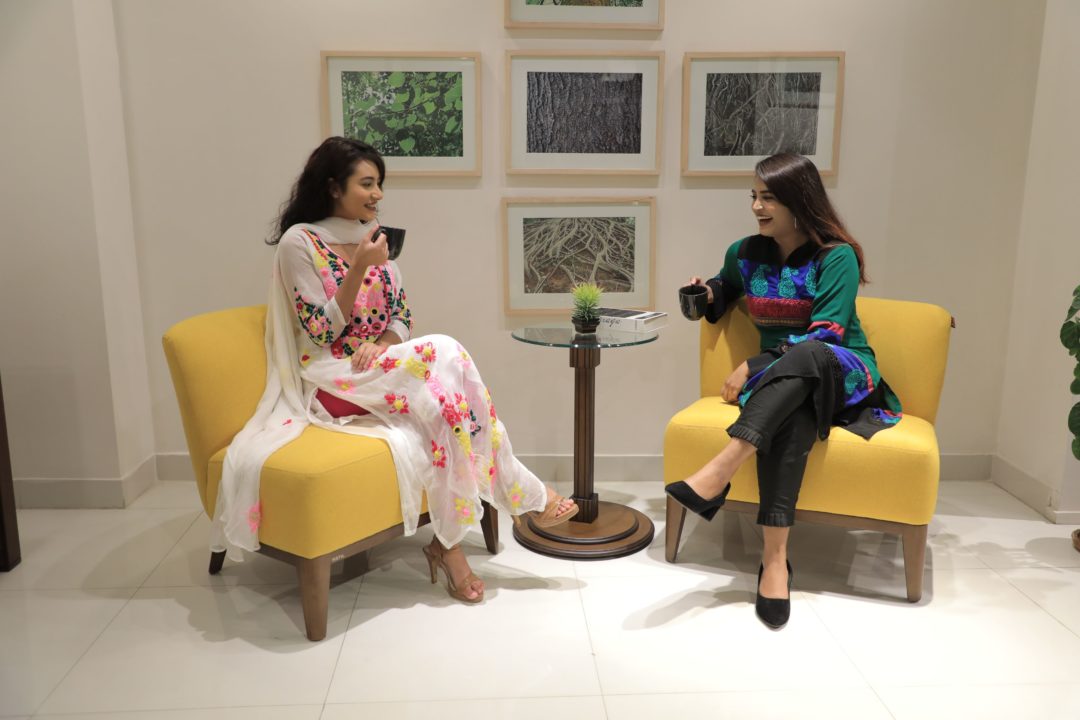 Fabric sofa: A trendy addition to your home
Sumona and her family have been wanting to renovate their home for a while. They don't only want to upgrade the interior design of the home, but also change some old-fashioned furniture; i.e. the age-old heavily ornamented wooden sofa set in the living room. Sumona has taken the responsibility of choosing the trendy sofa for her home.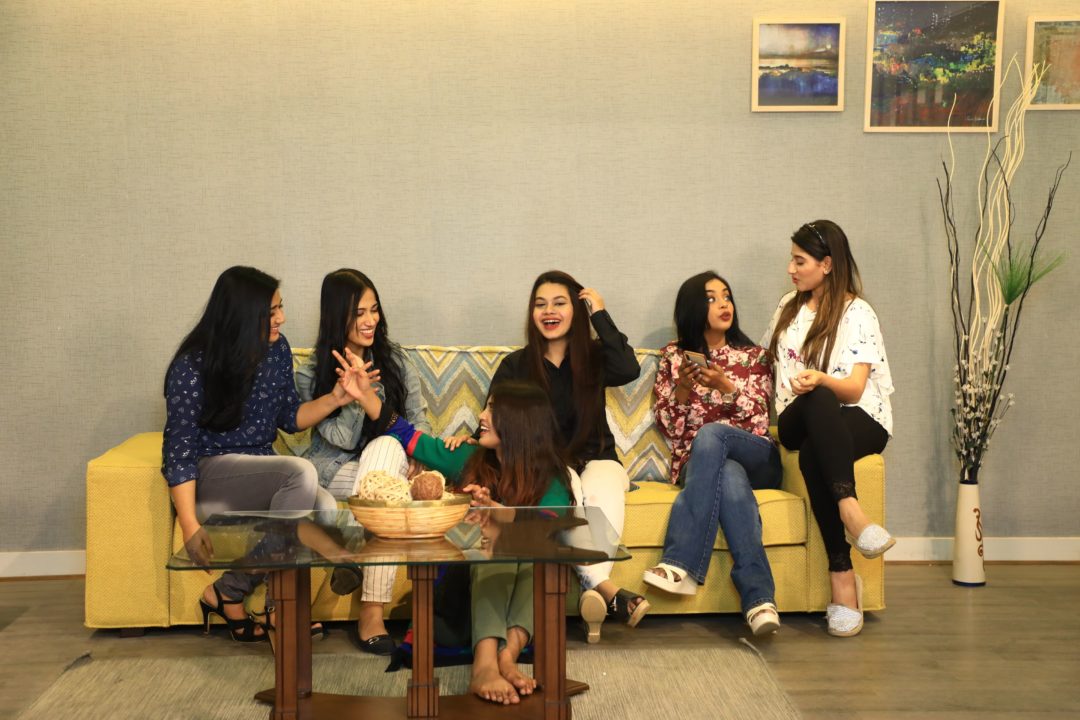 Fabric sofas are very trendy furniture now!
Sofa is one of the most common pieces of furniture in our household. It can be placed in the living room, bed room or even your favourite corner of the room. Right after bed, a sofa is generally the most used one. From fighting with your siblings for the TV remote to a very formal family meeting – everything takes place on and around the sofa. So it has to be an eye-catching, comfortable and family's favourite piece. 
When a sofa is made of fabric like cotton, linen, velvet etc, it's called Fabric sofa. It will be a perfect choice for Sumona's newly designed home. It is available in different colours, sizes and patterns in Hatil. Let's jump to know why Sumona should choose a fabric sofa! 
Minimalistic ambience 
"Minimalism" refers to having the fewest products yet being satisfied with what really matters. It's an art movement and a tool which architects and interior designers have been applying. Uniformity, symmetry and balance- these three things should be kept in minimalistic design.
If you want to be a part of practicing a minimalist lifestyle, you can choose fabric sofas for your home. Unlike a traditional sofa, it gives space to breathe. It has simplicity in form of design, space, material and details.
Luzon-319 is Hatil's new addition to their website. You can decorate your coffee corner with this minimalistic fabric sofa.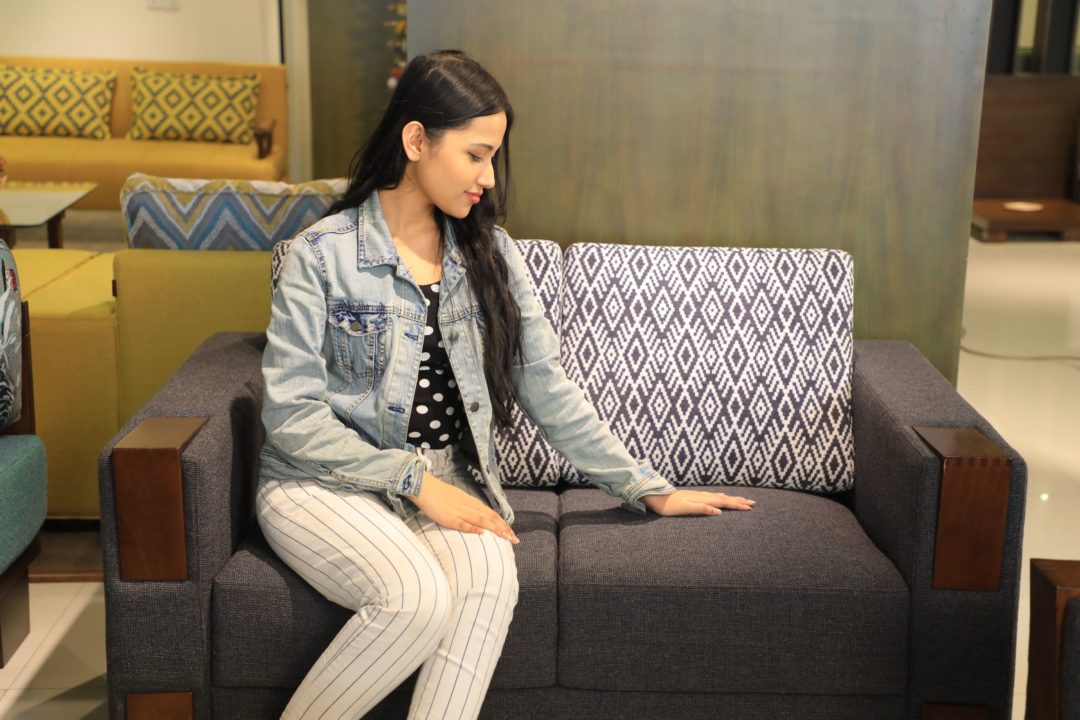 Minimalistic design of fabric sofa
Favorite Color : Reflection of you 
Wooden or leather sofas don't offer you much in case of choosing color. On the other hand, there is a huge chance to customize according to your preference in fabric. We have certain wishes to make home on our own specific taste which reflects parts of us. In the case of choosing furniture, the scope is increasing. You can pick a sofa of your favorite color. Pro tip here we like to give you is to try to make a contrast between the color of the wall and sofa. Your living room would be fabulous to look at! If you place the sofa in the bedroom, combine the style of bed and sofa. It will create a symmetric ambience.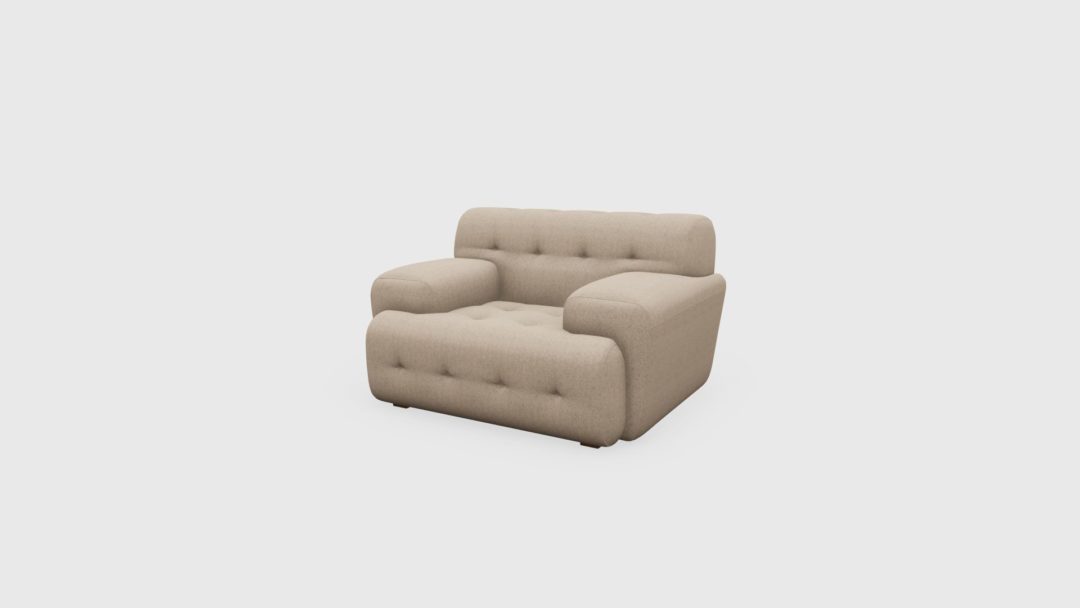 Hatil's new arrival Simpsons-315 can be your favourite one. Check it out!
Wide range of pattern option
As fabric is used in the sofa, there can be any pattern, right? So, there are many options from which you can choose. Patterns can be of different categories like- geometrical, floral, shades of color ect. You can choose a fun and bright one if you want to make the sofa center of attention in the living room. Floral printed sofa is another good option for a natural lover. But if you have many decorative items, you should choose a calming toned sofa. 
Vibrant patterns create a festive vibe!
Contrasting cushions 
This is one of the most important considerations before buying a sofa. Cushions are kept on the sofa. Who doesn't love to put it on the lap while sitting on the sofa? So they should be of proper color, pattern and also sizes. Colour wheel can help you to choose the perfect contrast. For instance, red belongs to the warmth half of the colour wheel whereas blue belongs to the cool half. They contrast each other.
If you choose a patterned fabric sofa, solid colored cushions will balance the whole look of your living room and vice versa. 
Contrast of colour and patterns in Sofa and cushion 
Shapes and sizes
The sofa set in the living room was bound to be a set of 3 seats and 1 seat. But now space is limited. This unnamed rule isn't working anymore. Sofa can be put anywhere of any size. Theremin-303 is multifunctional and best for small apartments. It can be placed both in the living room and bedroom.
Video:
https://youtu.be/BwTi1sdpaXk
If you happen to have a big enough home, Tangerine-261 or Detroit-271 can be good options.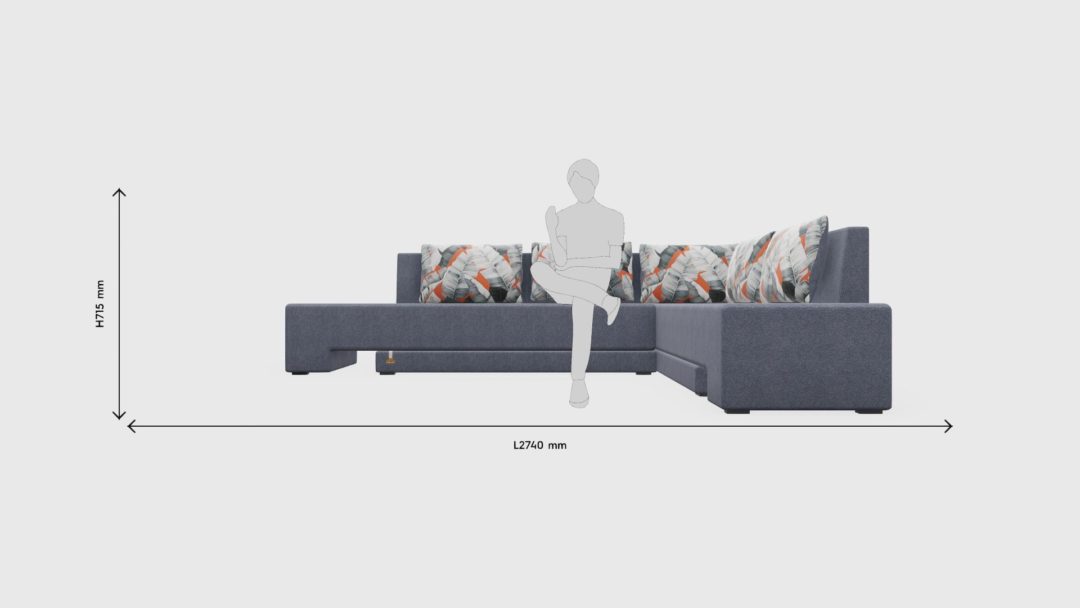 L-shaped sofa creates a new dimension in the living room
Cozy and Comfy
Sofa is both for gathering and spending "me time". So it needs to be comfortable. It should just feel like part of our family. Fabric sofas can meet the expectation. The feel of a fabric sofa depends on the fabric itself. It's more comfortable than the traditional ones.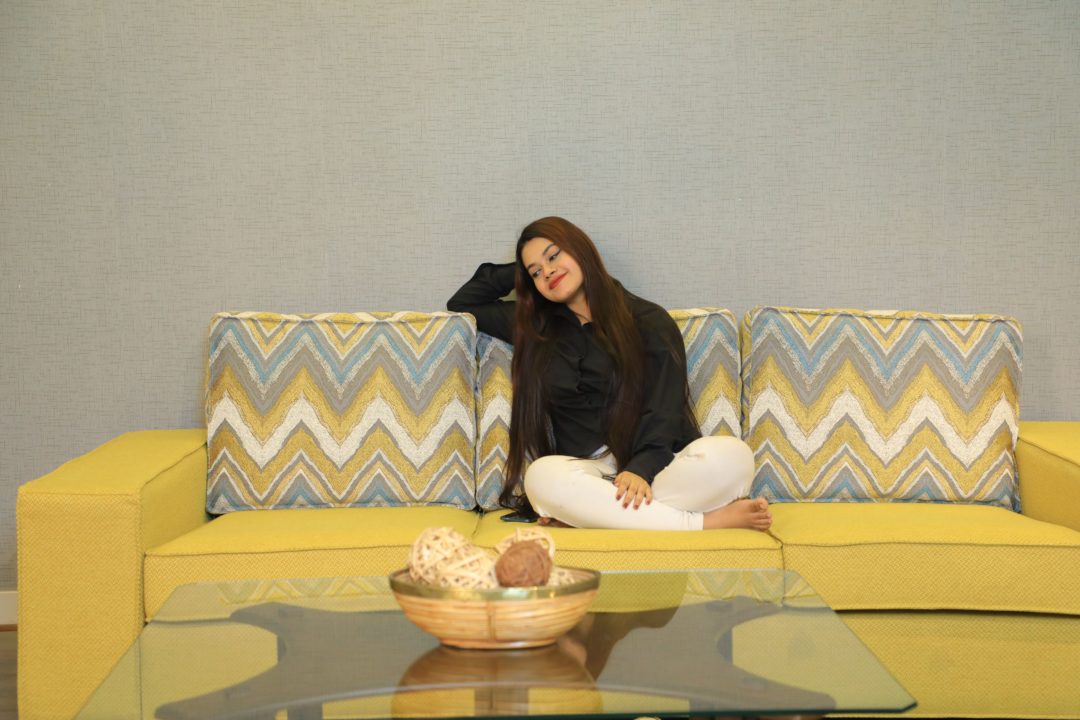 Your comfort place!
Budget friendly
Fabric sofas are less expensive than many other sofas. Hatil brings to you different types of fabric sofas of different ranges. For buying this must have furniture, it's a worthy investment. In Hatil, it started from 7600 BDT only. Check out Monaco-204 for this.
Easy to care
Fabrics are easier to care for and clean. It's also applicable for the sofa. If some spillages happen accidentally, it can be cleaned with a household item. Also it doesn't need daily dusting or cleaning. It doesn't have serrated wooden decorations which get dirty often. As a fabric sofa isn't like this, no need to put extra pressure.
In Hatil's, Fabric has been made soft and durable. But remain gentle, as any sharp objects can damage the fabric of the sofa. Clean your upholstery regularly or at least once a week to prevent accumulated dust from making the colors of the sofa to fade easily within a short time.
Smartfit Fabric Sofa
Smartfit furniture and fabric sofa both are very contemporary furniture. One of the Hatil's creation is to combine the two. In average sizes to small apartment, the necessity of smartfit furniture is undeniable. And fabric sofa simply adds a character to your home. Fusion-302 is this kind of furniture of Hatil. It provides functionality and adds value to the space. 
Video: https://youtu.be/Kx0C6eiZwOg
Choosing the perfect sofa for your home can be confusing. But it's always better to decorate your home with trendy things. Fabric sofas should be listed on the top of trends for sure. Let us know with which one you decorated your home in the comment section below!