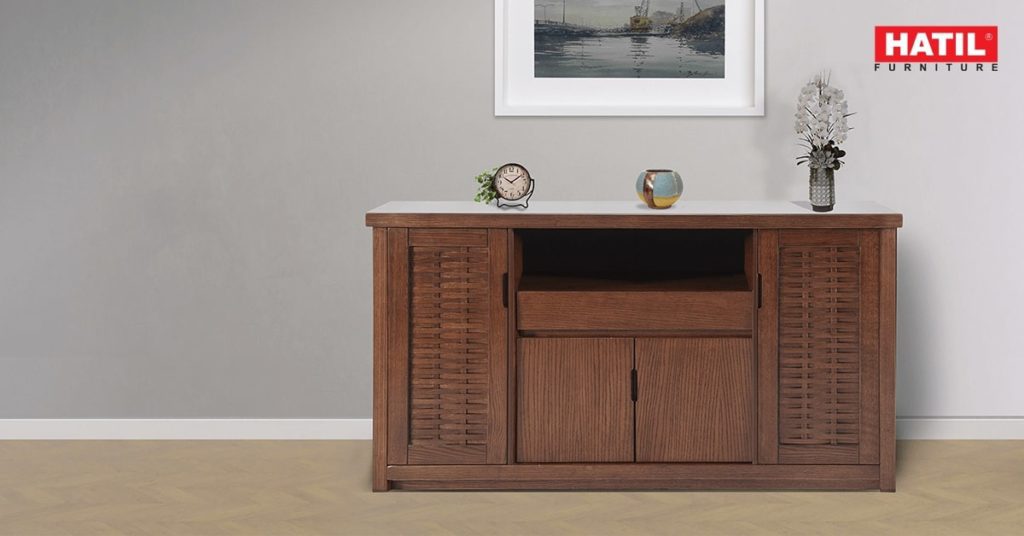 That perfect mini cabinet: 4 Best Mini Cabinets Design
Sutapa is very passionate about baking. Last month she started an online page for selling cakes, pastries, pies and so on. So, she had to buy many baking tools like spatula, baking pan, measuring cup, different kinds of nozzles, and parchment paper. Sutapa has faced difficulties organizing them. She often cannot find the one when needed. A mini cabinet is a perfect solution for her.
There are different types of cabinets you can buy for your house. For instance, TV cabinets are meant for holding television but they are also a source of storage and for office or institutional use, file cabinets are better. As per its name, mini cabinets are usually smaller in size. They are perfect for storing daily necessities, especially in small house. Even in a big or normal sized house, mini cabinets create a cozy environment around the room.
Storing possession in an organized way
In every room of a house, storage is required. Cabinets are one of the best storage providing furniture you can find. Again, even if you store your stuff in a place, most of the time it gets cluttered. But with a mini cabinet, stuff can be stored in a particular way which results in an organized system of storing. Unlike Sutapa, you can find your tools or possessions quickly.
Kitchen cabinets are part and parcel in a house because there are lots of things happening while cooking meals. If everything is their designated place, the cooking process will be easier. Elgar-102 is an exquisite mini cabinet. The doors of the drawer are eye-catching. The middle two doors are made of nicely grooved wood whereas the sides are made of wood and glass. This is an example of extremely balanced furniture design.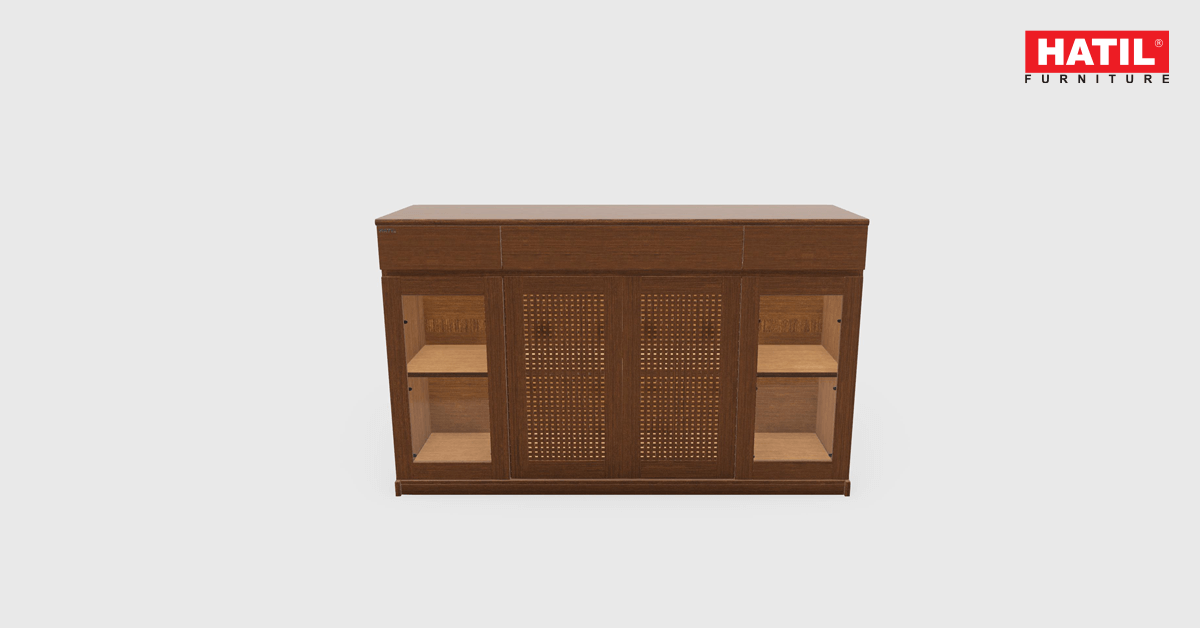 You can put Elgar-102 in living room
Home Décor
Mini cabinets were supposed to be used for storage. But its exclusive design has made it a part of our home décor.
Hatil has brought Lace-106 to us. It's used for storage for sure but its design paves the way of decorating home in other ways too. It has several doors and a hollow space in the center. A few books on that hollow space will look great.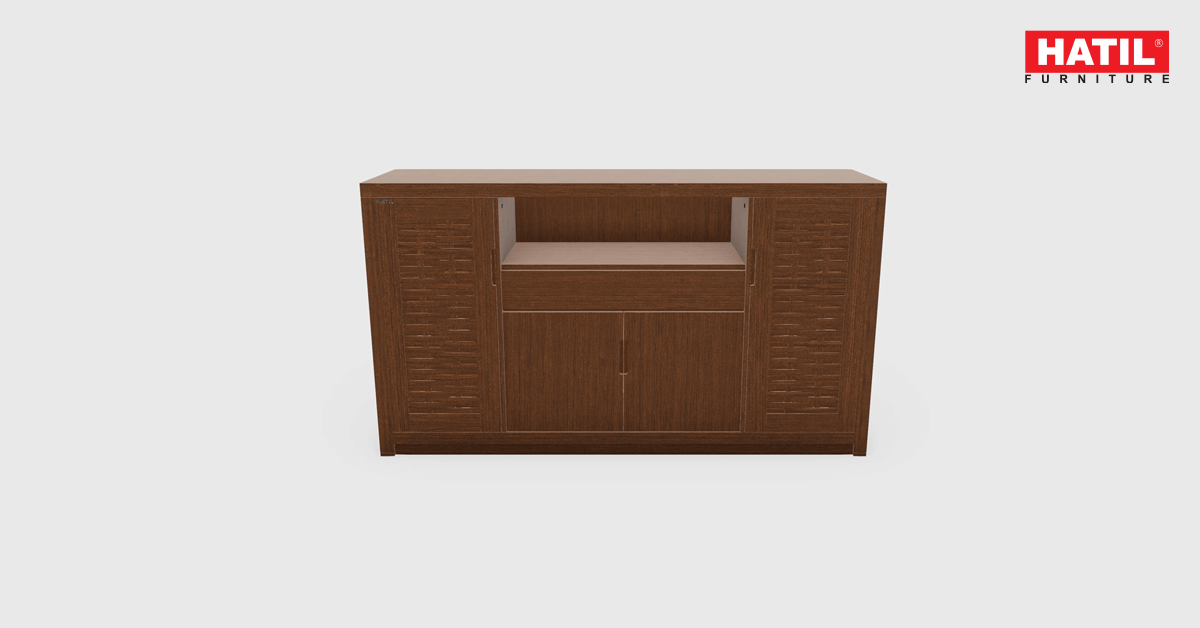 Lace-106 is perfect to set up in the middle space of your living room and dining space
Keeping your favorite collection
Many of us have a hobby of collecting antique pieces or souvenirs. The upper plain surface of the cabinet is usually not occupied. You can put your favorite collection there. It will express your taste and aesthetics to your guests.
Is there anyone who doesn't love flowers? Besides the occasion, you can surprise your loved ones with flowers. If you have a flower vase at home, you can keep the flowers in this. This will bring freshness to your home. Your cabinet corner will look colorful too.
Prizes and medals can also be displayed on the cabinet. We get goosebumps looking at them, reminiscing our old good days. Linen-104 And Glass-216-111 is a perfect choice for this. Hatil presents to you this mini cabinet made from Kiln-dried imported Beech wood and veneered engineered wood. The glass used
-Here creates an elegant environment in the cabinet corner.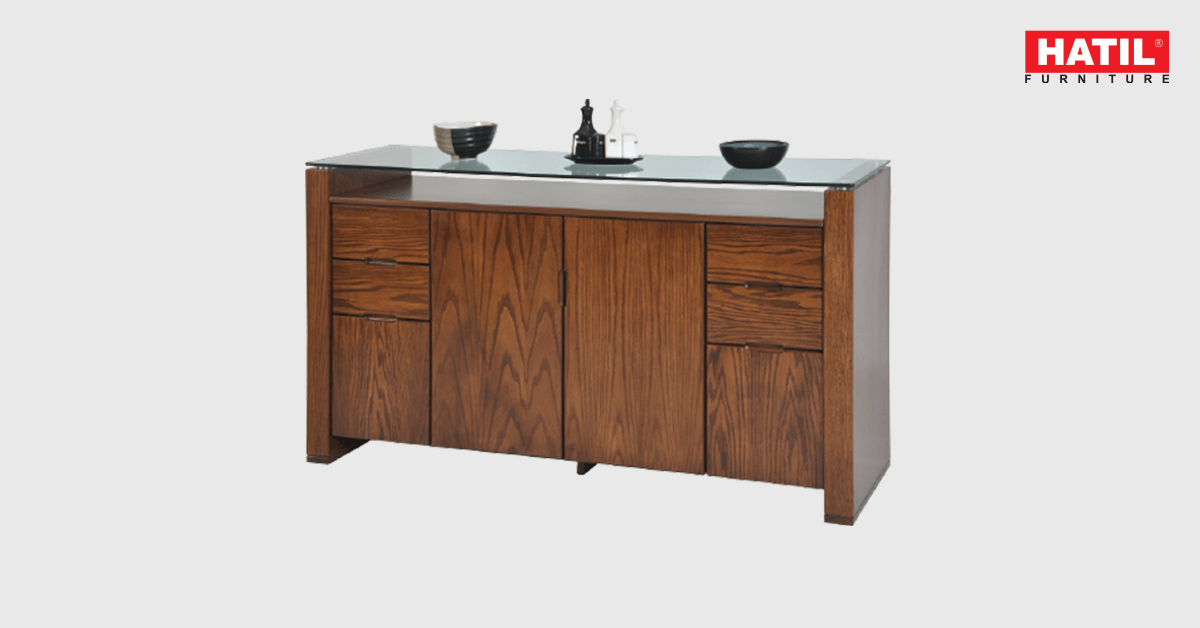 Linen-104 And Glass-216-111 can be a sophisticated furniture in your home
It's party time!
To cope up with today's time, people have to become workaholics. But at the end of the week after meeting dozens of deadlines, we deserve refreshment. Yes, it's party time, time for meeting our friends. If you are the host of a party, a mini cabinet will minimize the trouble. You can store the items needed for the party in particular drawers so that you can easily find them. Your guests can help themselves easily. It creates a mini buffet for a party.
Helios-102 is Hatil's bar cabinet. Best attraction is its minimalistic design yet elegance. The drawers are very helpful for automatic labeling. If you are looking for cabinets with many drawers, it can be perfect for you.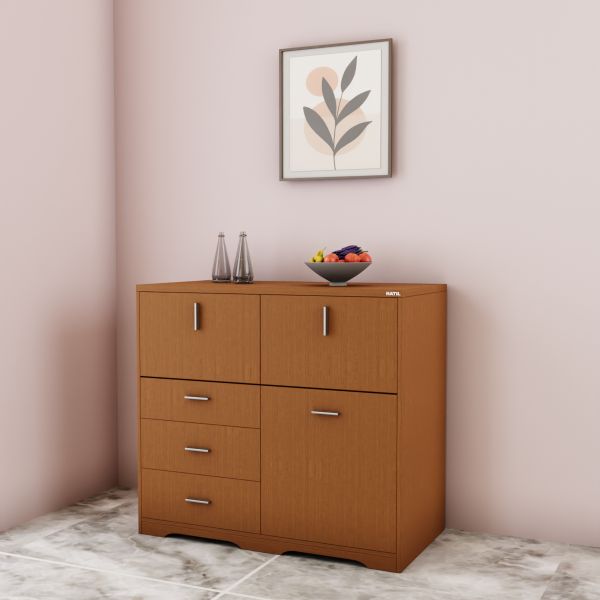 Check out Helios-102's features more visually here!
For multiple purposes and versatility, a mini cabinet is a must for a home. You can check out the mentioned product and select your personal favorite to find "That perfect mini cabinet". Don't forget to leave a comment and let us know which one you have chosen.