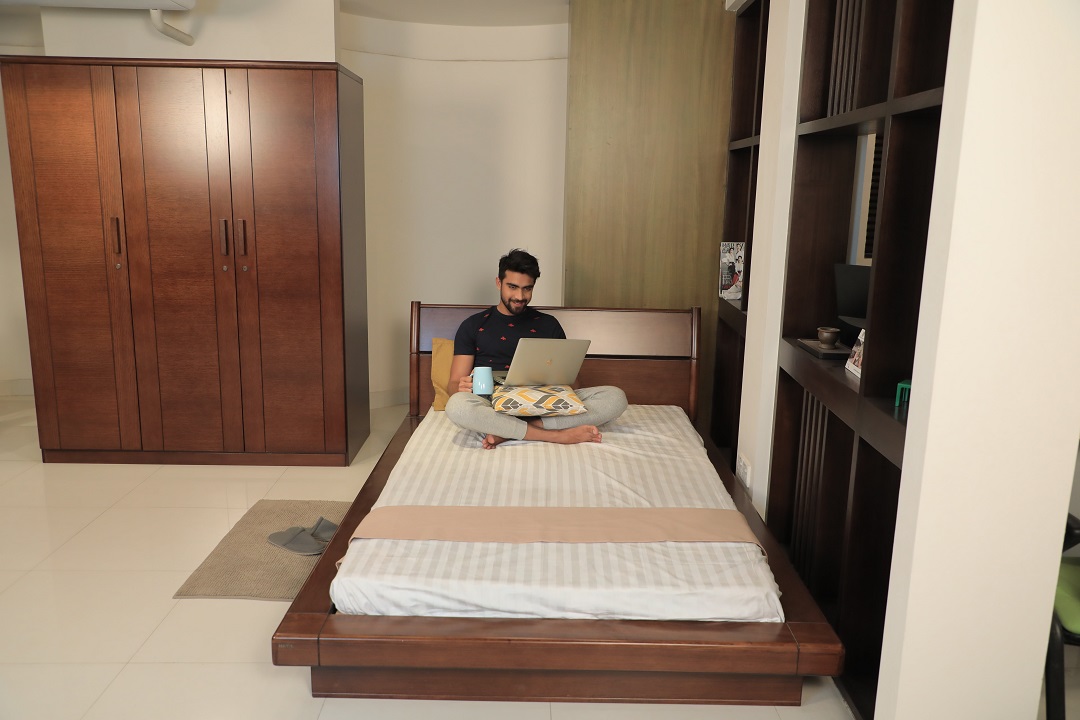 HATIL's Four Best Low-Height Bed – Modern Designs and Price
A bed is usually the main furniture in a bedroom. So it has to be interesting. Your day starts in a bed and ends in bed. A fresh sleep is important for a good day which can ensure a comfy bed set.
Thanks to modern technology, different types of beds are now available. Of these, a low-height bed is a great choice for those who want to keep themselves close to the ground.
A good bed is needed for a good night's sleep. Since you spend a significant portion of your daily routine in bed, such as getting a good night's sleep and spending the evening, your bed should be comfortable.
HATIL offers you all the low-height bed collections of aesthetic design that will touch your mind. Their modern and simple design brings a touch of nobility to your home.
HATIL assures that the construction of their products is done with the best components and international standard hardware fittings. Let's take a look at the best low height bed designs in HATIL.
HATIL's Four Best Low-height Bed
1. HATIL Low-Height Bed Sweetheart-177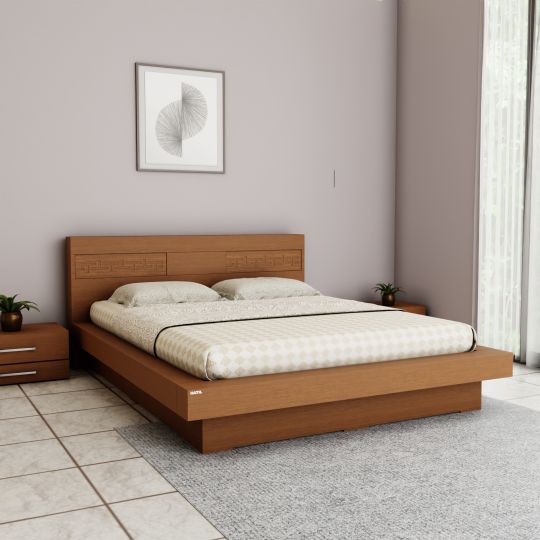 HATIL Bed Sweetheart-177
HATIL presents the Sweetheart-177, a hardwood bed that feels very strong. This is a queen size double bed. MDF with high quality beech wood makes it very strong. Imported hardware fittings make it more durable.
The bed has a very simple design but is very stylish to look at. It has an Italian quality varnish finish. It is decorated in antique colors which makes the bed very elegant. You can feel the smooth touch on its wooden surface.
The bed is not only fashionable but also comfortable. You will find peace in bed after a busy day. You can rest in it whenever you want, be it in the sleepy mornings and lazy evenings anyway. It will give you a colorful feeling. The bed is wide enough for two people. So it is suitable for adequate comfort.
Don't worry so much about the cost. The price of the bed is quite fair and reasonable. It is available within your budget. If you consider build quality, finishing and comfortable nature then the price that the product gives you is really fair. See below to see the price of HATIL Sweetheart-177.
2. HATIL Low-Height Bed Utopia-170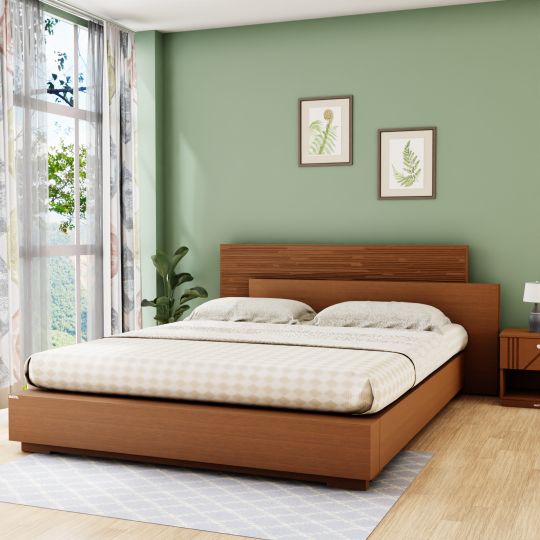 HATIL Bed Utopia-170
HATIL presents Utopia-170, a simple but heavy weight double bed. It is a simple design but a combination of modern design. By touching it you can feel the effect of strong wood. It is a high quality furniture with imported beech wood and engineered wood and foreign hardware fittings.
So, you don't really have to worry about its durability. The bed is available in queen size. When you sleep in bed you will feel that it is really strong. You can roll and stretch yourself comfortably in it.
In varnish finish and antique colors, the bed surface looks very smooth. You can feel the elegance by touching the surface of the wood. This will add luxury to your bedroom. You will find a touch of elegance in every piece of furniture.
The price of the bed is fixed within your means. If you consider the features and benefits, you will find that the product is more affordable than the cost you incur.
3. HATIL Low-Height Bed Vega-128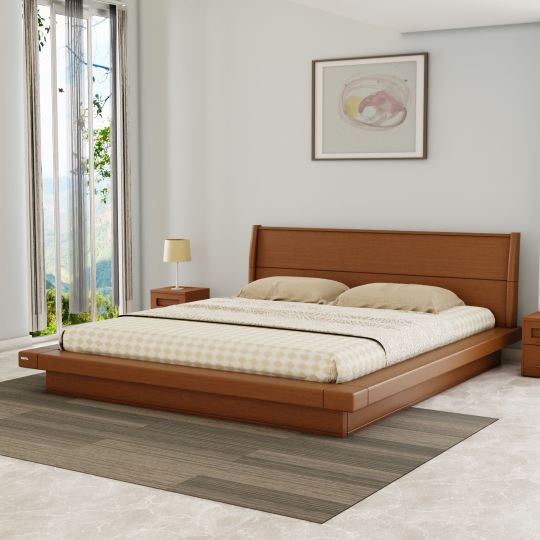 HATIL Bed Vega-128
In this modern age, we all want classic and stylish furniture. But when it comes to bed, we want a comfortable bed because we don't want to compromise on our sleep. If you are a person who is very upset about the furniture you want in your place, then congratulations, you have come to the right place.
This bed has a very simple design, which connects you very close to the ground in a very delicate way. This item is primarily for indoor use. It is made of ebb-dried, coated wood and MDF covered beech wood. We use a high-quality Italian Ultra Violet (UV) finish in an antique finish to make the product environmentally friendly.
The furniture is very easy to maintain and convenient for most people. It is suitable with soft and fiber-free fabric which is to easily clean off of dust under certain conditions. For wood cleaning, we recommend using a damp rag. After washing, make sure the surface has been carefully dried to prevent water stains.
Do not place furniture in front of desktops, microwaves, etc., which can cause high temperature, cold or humidity. When using the furniture, please follow the manufacturer's instructions carefully.
4. HATIL Low-Height Bed Aloe-196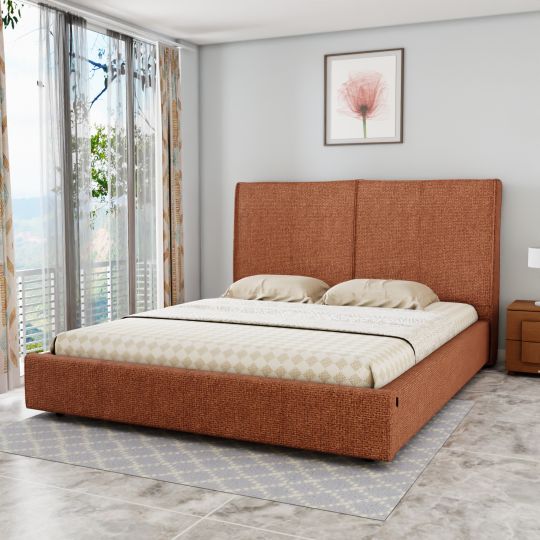 HATIL Bed Aloe-196
A beige, impressive, well-appointed bed can give your bedroom a regal visibility, the Aloe-196 will guarantee you a good night's sleep at the same time. Its versatile design will easily catch your eye if you want to get a chic feel in the bedroom.
The fact that this bed has a regal posture does not mean that it cannot fit in any room and its decor does not match the room. The Aloe 196's clean lines and high headboard make it a great addition to any bedroom. And the top-notch, durable fabric used for the headboard makes this bed fit over time.
If you are tired of looking at the common bed designs on the market and are looking for a refined upholstery bed, then Aloe 196 is the best for you. Both the height of the headboard and the unique color of the bed are sure to catch the eye of any guest.
Read also: HATIL Bed Furniture – Best Designs and Price