Maximizing Storage in Small Bedrooms with Clever Furniture Solutions
Got a new home? But because the bedroom is small, all the furniture is not in place? Or can't keep the necessary furniture in the small bedroom in the old house? There is no reason to worry. You are not alone. Many people face this problem and feel overwhelmed when trying to figure out how to make the most of a small space. 
In this article, we will explore some solutions for making the most of a small bedroom and finding ways to efficiently use and arrange furniture. 
How to live without a bed!
Even if there is nothing else in the bedroom, the bed will definitely remain! However, there are a few things to keep in mind before buying a bed for a small bedroom. You should think about buying beds that do not take up too much space and can easily be used by two to three people. In this case, avoiding excess of unnecessary wood should be focused on buying beds with fitting designs.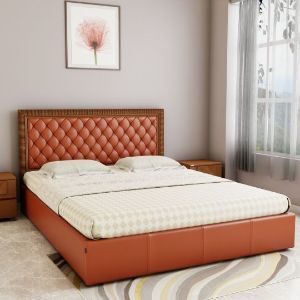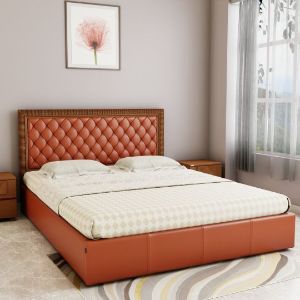 Image: Hatil-Bed Designs
Moreover, many people are now using the bed for other purposes. There are many designs of beds available in the market which can be used as bed as well as other furniture. For example, domestic furniture brand Hatil has some beds that can easily be used as both a bed and a study table. There are some more modern design bed available which can be used as sofas as well as beds easily and some beds can be converted into divans.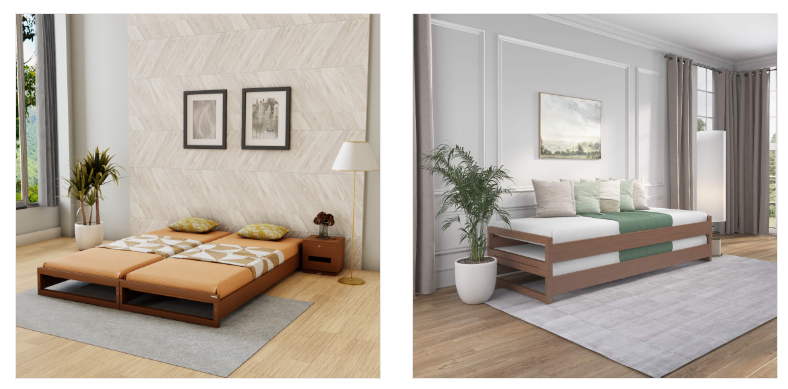 Image: Divan cum Bed
Besides, you can also take advantage of bunk beds if you want. Usually these bunk beds are used for children's rooms. Nowadays the demand of these beds has also increased.
See more of bed designs by Hatil in this link.
Use the same wardrobe for different needs! 
No matter what you need in a small bedroom in a small house, it would not be possible without a wardrobe! But due to the amount of space a wardrobe takes up, it is quite difficult to place other furniture in the same room. But some modern wardrobe designs can give some relief from that thought.
Some wardrobes are now available in the market which are not only for storing clothes or necessary documents but can be used for many other purposes. 
Hatil has some wardrobes that have a front mirror or mirror that allows you to continue working as a dressing table with ease. This will save you from the trouble of buying a separate dressing table.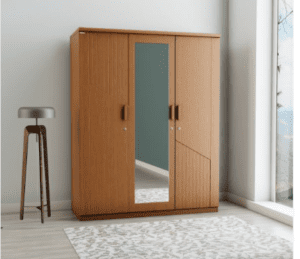 There are also some wardrobes that have some shelves. In it you can arrange showpieces or necessary books to beautify the room. In this case, you will not need to buy any furniture separately for books or showpieces. By doing this, the additional cost will be reduced, and you will not have to worry about space allocation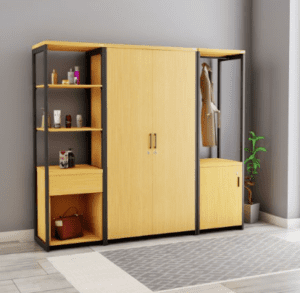 Check out all types of Hatil wardrobe designs in this link.
Still need a dressing table for your small bedroom?
A dressing table can be purchased if the mirror attached to the wardrobe does not fit or is not desired. But the dressing table should be selected keeping in mind the space of the room. There are some dressing tables that have side drawers that can be used as bedside tables. In this case you don't need to buy bedside table separately. This type of dressing table is very popular for small bedrooms.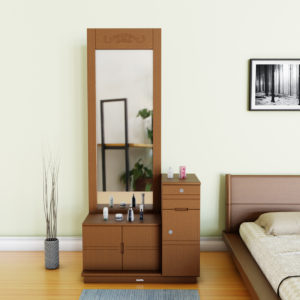 Image: Modern Dressing Table Design
Also you can choose a dressing table that can store your clothes as well as provide a space for you to get ready in the morning, Hatil's crown-152 could be the perfect solution. This stylish piece of furniture is a great choice for organizing and storing your clothes, makeup, and other personal items. The crown-152 is made with high-quality materials and modern design that will look great in any bedroom.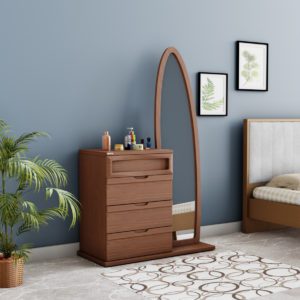 Image:  Crown-152 Dressing Table
Need a reading table? 
So far I have said about the furniture, none of it can be used as a reading table. So there is no way without buying a separate reading table. But if you buy wardrobes that can store books, you don't have to keep books separately on the reading table. As a result, you can use the reading table only for reading.
Therefore, instead of buying a very large reading table, it is recommended to buy a small reading table. These tables can only be used for study purposes. You can find some of these reading tables in any Hatil showroom. By using this type of reading table, you will not need much extra space, cost and maintenance hassles.
Check out all types of reading table designs by Hatil in this link. 
Despite the effort and ability, it is not possible to keep all the favorite furniture in the small bedroom due to various surrounding considerations. In this case, taking into account space constraints, small pieces of furniture can be used for multiple purposes.