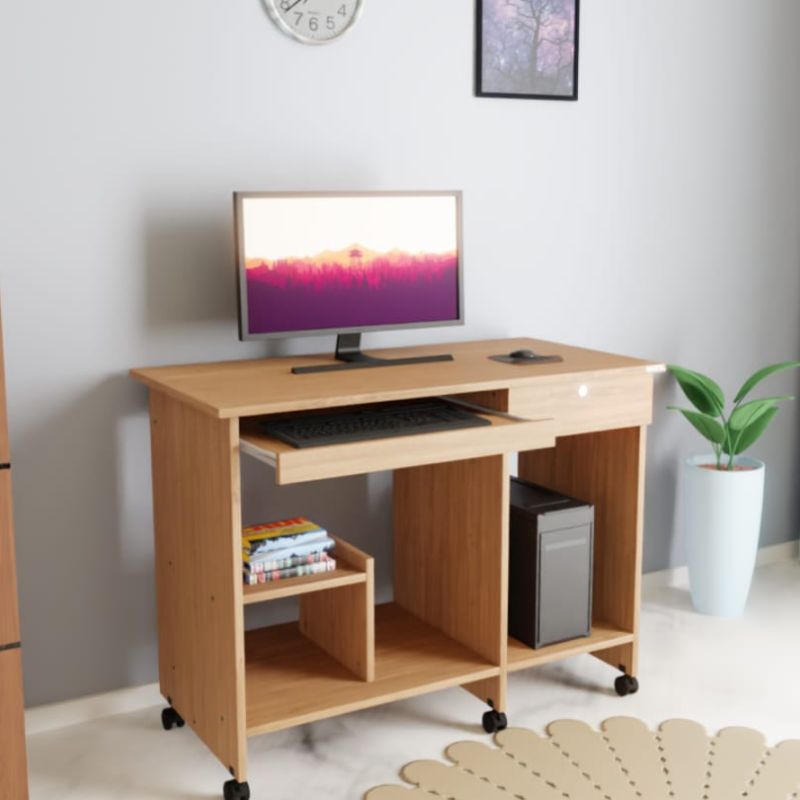 Gaming and computer tables: The ideal solution for the perfect work and play station
Gaming is a beloved hobby for many of us. While some people prefer to play computer games in their free time, others have turned their passion into a lucrative profession, providing financial stability for their families. However, in order to achieve success in gaming, it is essential to have a comfortable and dedicated space to play. This is where gaming and computer tables come in as the perfect solution to ensure optimal comfort and performance.
In this article, you will explore the benefits of having gaming and computer tables and how it can enhance your gaming experience.
Why gaming or computer tables?
A computer table is a type of table made of versatile design that can be used for various purposes and ways. The length and design of this table is slightly different from the normal table, so that the computer accessories can be easily placed on the same table. Moreover, due to the port hole facility, there is no need to worry about cable placement in this table.
A computer table can also be the best solution for those who work from home. In particular, computer tables can be seen in a functional role to bring ease of working to gaming freelancers.
It is quite common to experience health issues when sitting in the same position for extended periods of time. For those who play games for a long time, this problem is almost a daily occurrence. In this case, the computer table can bring relief.
Because these modern design tables have a height adjustment facility. So all the time, without working in the same posture, you can adjust the height of the table according to your comfort position. Height adjustable table of Hatil can be your perfect choice.
Generally, the reading tables we use have less load capacity. But the load bearing capacity of the computer table must be high in order to carry the load of heavy equipment including the computer all the time. These tables contain it. The same kind of benefits from a computer table are useful in creating a gaming play station.
Many people think that there is a reading table in the house for work at home. So why would you need to buy a computer table at extra cost? But there are some obvious differences between reading tables and computer tables. The reading table has large shelves for storing books. Without this shelf, the space available on this table for reading or other tasks is not enough to keep the computer and its accessories.
Moreover, the reading table does not have a port hole facility. In addition, due to several other disadvantages, it is better not to keep the reading table as an alternative or ideal solution to the computer table or play station for gaming.
Which computer table to buy?
Gaming PlayStation or office work computer tables are available in the market in different types and designs. The two most common types of tables are Lacquer and non Lacquer computer tables.
The Lacquer computer table is basically a modern wood finish that is commonly seen in modern furniture. The specialty of this type of table is that it dries quickly if anything like water or liquid falls on it. Being impervious to water, furniture does not rot easily. Moreover, its transparency does not deteriorate over time. It is also very effective in protecting against liquids. Lacquer finish designs are gradually becoming popular as it requires very little maintenance.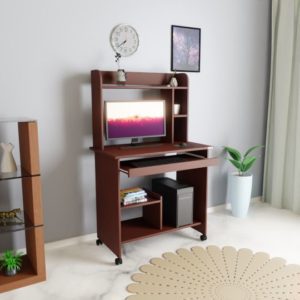 Lacquer computer tables are currently manufactured by many furniture brands. Global furniture brand Hatil is using kiln dried imported beech wood and veneered engineered wood to manufacture the Liquor computer table. In this case, high quality eco-friendly Italian ultra violet and poly urethane liqueur antique finish technology is used in these tables. Made in 100% eco-friendly way, there is no danger of harming the environment by using this table.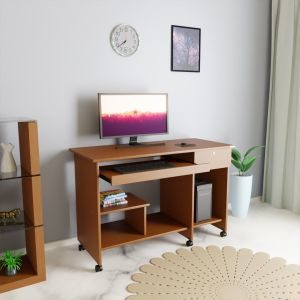 Check out the designs of Hatil's lacquer computer tables here.
On the other hand, non-lacquered computer tables do not have a wood finish. Made using chrome finished mild steel and wood, these tables are also in demand in the market.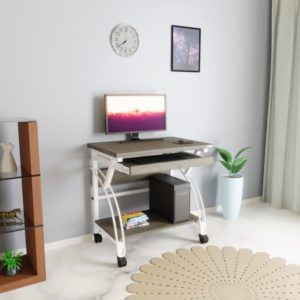 Hatil's Non Lacquer Computer Tables are made of superior quality melamine faced particle board. Cutting and bending on the latest Japanese CNC machines, these computer tables are very advanced in terms of quality and durability.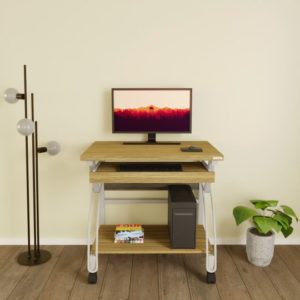 Check out Hatil's non-lacquer computer table designs here.
Swivel chair is the solution
After purchasing the computer table with the desired design, the chair should be looked at. If you do not feel comfortable in the sitting area, you will not be able to focus on gaming or any office work. Furniture brands offer many options when it comes to chairs. There are different types and designs of these chairs including swivel chairs, fixed chairs, and there are differences in terms of comfort. However, since the swivel chair is flexible in working at the computer table, this chair has a high rate of comfort in office work.
Moreover, there are numerous designs of swivel chairs from which you can choose the best chair for your workplace. Using this chair will bring comfort to the workplace as well as increase focus on work.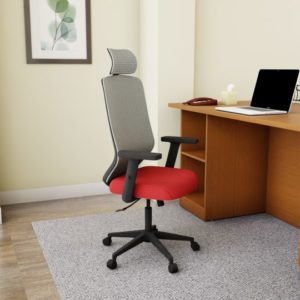 Some of Hatil's swivel chairs are made of superior quality chrome plated mild steel. Some chairs are made of kiln dried imported beech wood and veneered engineered wood. High quality eco-friendly Italian ultra violet and polyurethane lacquer antique finish technology has been used in this case.
The demand for all types of Hatil Swivel Chairs is quite significant due to the high quality and varied design fabric choices. Cutting and bending on the latest Japanese CNC machines, these swivel chairs are very advanced in terms of quality and durability.
Check out the designs of Hatil's swivel chairs here.