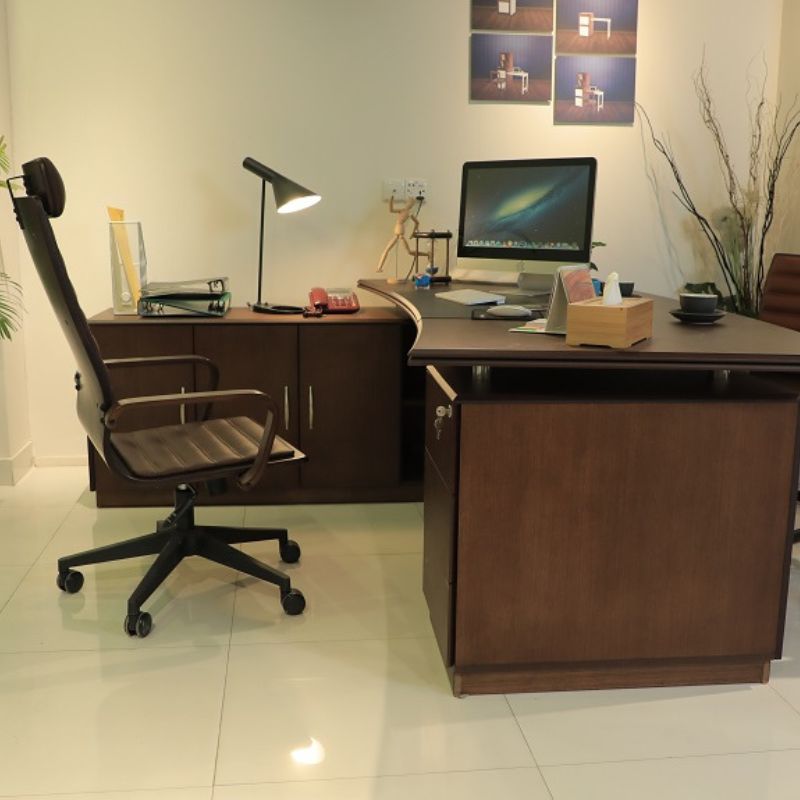 Swivel Chair: A Great Addition To Your Office
In today's fast-paced world, most individuals are occupied with a plethora of tasks during their workday. The workplace environment brings a little relief in this busyness. However, the seating area plays a significant role in ensuring a comfortable and conducive work environment. If one is not comfortable while sitting, it becomes challenging to concentrate on the task at hand. Therefore, selecting the right chair is of utmost importance.
Furniture brands offer a wide variety of options for individuals looking for comfortable chairs for their workplace. Swivel chairs, fixed chairs, visitor chairs, executive chairs, and other designs differ in terms of comfort and functionality. In this article, we will discuss the different types of chairs available and their benefits in creating an ideal work environment.
How important is the swivel chair?
Swivel chairs are said to be the lifeblood of the workplace. As this chair is flexible, it is more comfortable to sit in office work. Moreover, furniture brands offer numerous designs of swivel chairs from which you can choose the best chair for your workplace. Using this chair will bring comfort to the workplace as well as increase focus on work.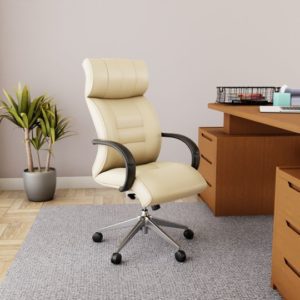 Bangladeshi furniture brand Hatil has been working with swivel chairs for several years. Some of Haiti's swivel chairs are made of superior quality chrome plated mild steel and nylon base. These chairs are made by cutting and bending on the latest Japanese CNC machine. You can buy these chairs in the fabric color of your choice.
Some swivel chairs are manufactured by 'Hatil' using kiln dried imported beech wood and veneered engineered wood. In this case, high quality eco-friendly Italian ultra violet and polyurethane lacquer antique finish technology is used to make these chairs. Due to the use of these chairs made in a 100% eco-friendly way, there is no danger of harming the environment either.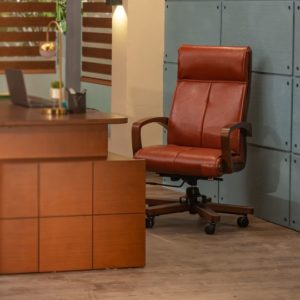 Check out the designs of Hatil's Swivel Chair's here.
Swivels are preferred in ascending positions
The mid-level is considered to be the post of general office staff, whose book name is mid-level executive. These posts naturally have more benefits than general posts. An example of that advantage would be the furniture of the room space where there is an excess of some premium quality in terms of tables or chairs. In this case, the swivel chair can be the first choice for the chair. Customers have always been talking about the ease of use of the swivel chair as it is flexible.
Those working at the mid-level usually have to go from planning the work to keeping in touch with the general staff and senior staff. So a comfortable swivel chair can bring relief in such stressful work.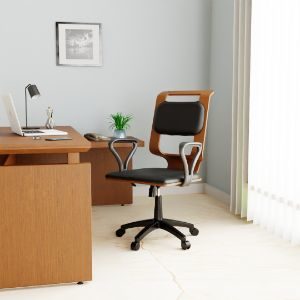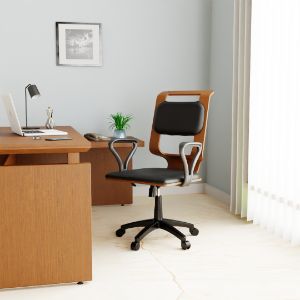 The country's furniture brand, especially Hatil, has designed and marketed a range of chairs for mid-level executives. Made with high quality hardware fittings and latest technology, these chairs are considered to be the best in the market in terms of quality.
Check out the designs of Hatil's Mid level executive chair here.
In the next step of the mid-level i.e. executive level, the swivel chair is equally preferred by the employees of this post. Policy makers also trust swivel chairs considering their needs.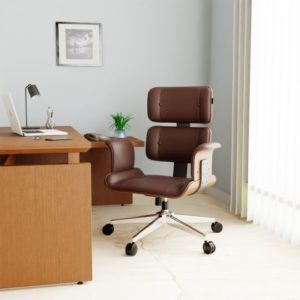 Executives usually sit in separate rooms in the office. There they also get more room space. As these flexible chairs require more space, the room will also suit swivel chairs. Hatil has a distinct collection of executive chairs among their many different designed chairs from which one can easily choose the preferred executive chair.
Check out the designs of Hatil's Executive chair here.
The position next to the executive in the office is that of the chief executive. Swivel chairs are popular in terms of sitting chairs for those who sit at the top of the office.
The chief executive of the office has to talk to many people throughout the day, have meetings, take important decisions. He has to do so many things continuously sitting on a chair. In this case, if the chair is not comfortable, physical problems can occur in different parts of the body including waist, neck. A swivel chair can be the best solution for that. This chair provides both comfort and relaxation. Moreover, office work will also speed up.
Check out the designs of Hatil's Chief Executive chair here.
Finding comfort in a fixed chair
Besides the swivel chair, another common chair in the workplace is the fixed chair. As these chairs are not flexible like swivel chairs, they have to sit in the same posture while standing. However, there is considerable demand for it in the market. One of the reasons why this chair is in high demand is its superior quality. Due to its different color combinations and designs, this chair is the top favorite of many. This chair is very useful especially for office space.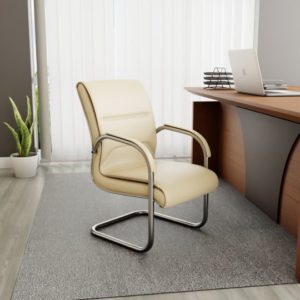 Some of Hatil's fixed chairs are made of a combination of kiln dried imported beech wood, veneered engineered wood and chrome finished mild steel while some chairs are made of chrome plated mild steel. These quality and durable chairs last for years.
Moreover, corporate houses rely on fixed chairs to bring a professional approach to the size of the office space and to give importance to safety.
Check out the designs of Hatil's fixed chair here.
Visitor chairs are also useful
The office often receives guests from outside, and customers also come. The most suitable for them is the visitor chair. Every room in the office needs a visitor chair. That's why the amount of this chair is also high.
Apart from traditional designs, furniture brands also sell visitor chairs with different designs. In this case, furniture brand Hatil is also selling double seater visitor chairs in addition to single. If you want to bring innovation to the office environment, you can also keep this type of chair for visitors.
Check out the designs of Hatil's visitor chair here.