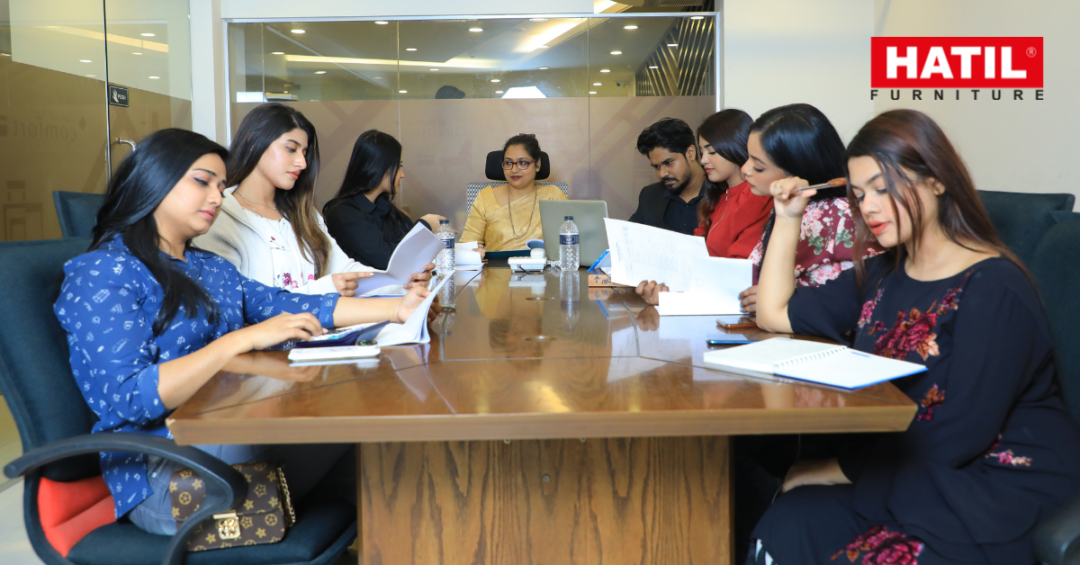 5 Tips on Choosing The Perfect Conference Table
The conference table has become an indispensable part of the meeting in the office for discussion or decision making. Many people who go out of their way to buy a conference table that suits and needs them for the office appear to be in trouble.
This article therefore discusses some important suggestions or tips regarding the purchase of the preferred conference table.
5 Tips on Choosing The Perfect Conference Table
1. Room size
The conference table should be purchased depending on the size of the room in which the conference table will be placed. Will there be only a conference table in that room? If you are only thinking about keeping a conference table, you can buy a slightly larger size table. Otherwise, this table should be bought in harmony with other furniture in the same room.
Different sizes of conference tables are now available in the market. These tables are available in various designs including rectangular, round, square and in small and large sizes. As a result, you can easily choose the conference table of your choice in size and design.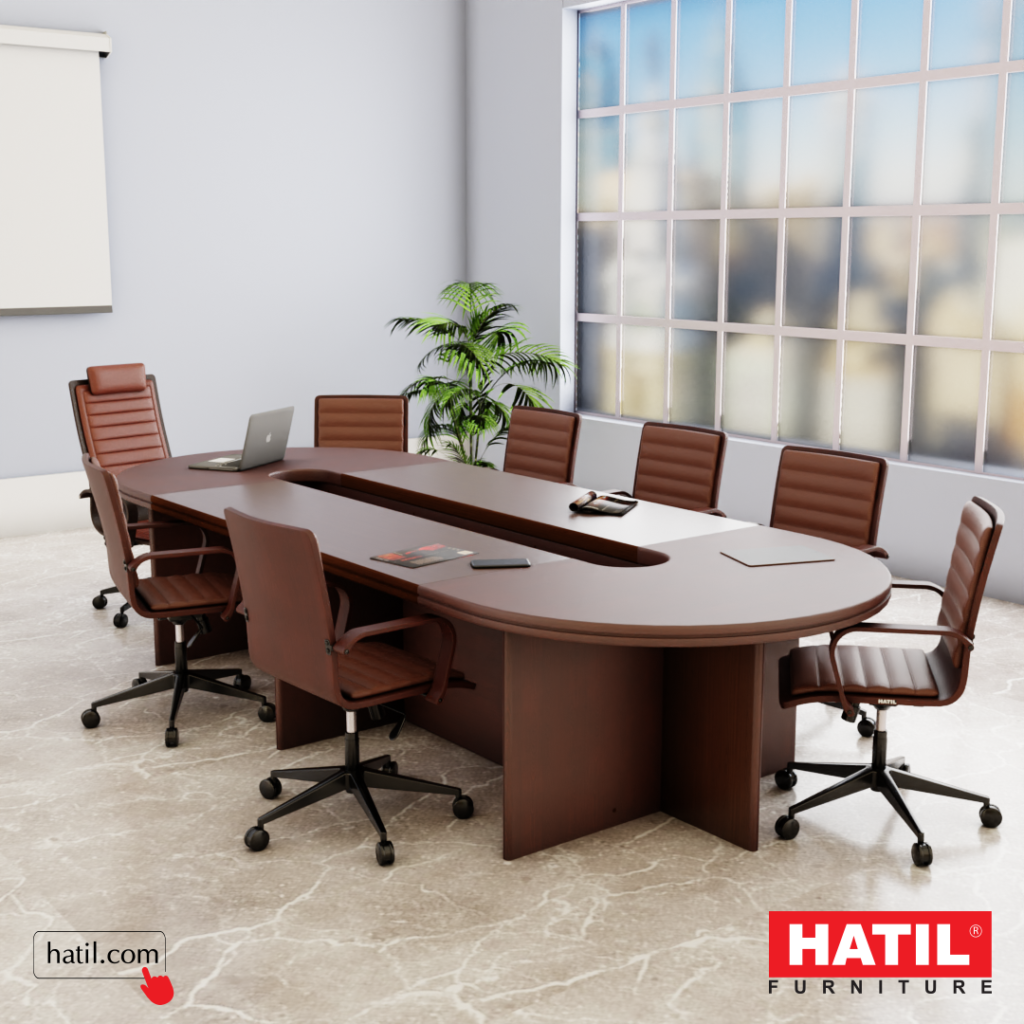 2. How many people will sit at the table?
Before buying a conference table, an important thing to think about when considering room and table size is the seating capacity, or simply how many people will sit at a table. Whichever size or design of conference table you buy, you must consider the table size according to the number of people. I can simplify the calculation a bit. Assume 6 people can sit on a 6 feet long table. Similarly, a 15 feet long table can seat 15 people. 
Thus, if you know in advance how many people you want to seat at a conference table, it will be a great help in buying this table. 
3. How will the design of the table be?
When thinking about the design of the conference table, one should focus on the design that suits the organization. Conference tables for casual meetings may be of slightly different design. In this case, you can experiment with the color of the table. However, it is better not to experiment too much with the color of the conference table set for formal meetings.
In this case you can prefer black or traditional varnish color. However, the color and design of the table should be selected keeping in mind all types of meetings.
There are generally four types of conference tables in use. Conference tables in traditional, contemporary, transitional and modern designs. Traditional conference tables are designed in standard shapes such as rectangular, boat-shaped or oval. Such tables are seen in use in law offices, business establishments, educational institutions and various government agencies.
Contemporary design conference tables are well known for their geometric shapes. These tables are often used in various corporate establishments due to their excellent lacquer and perfect finishing. 
Transitional conference tables are a combination of traditional and contemporary design. As this table is made by mixing two designs, it forms an aesthetic design. These types of tables are commonly used in military offices, manufacturing establishments and automotive establishments.
Modern design conference tables are made using the latest technology. In keeping with the era, as the design is made aesthetic, the manufacturers try to give hundred percent assurance in terms of quality.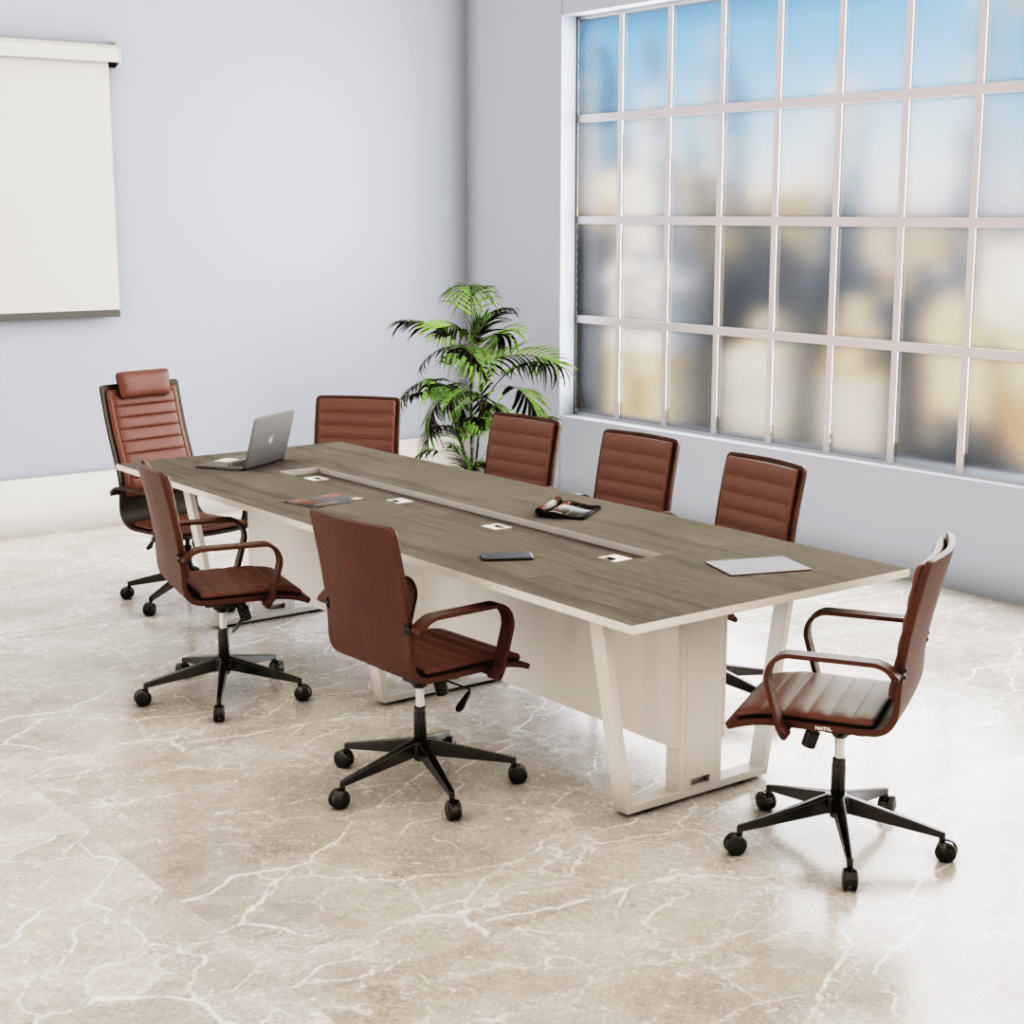 4. The quality of the table should also be seen
Since you don't think of buying a conference table every year, make sure of its quality while buying the conference table. In this case, you can take into consideration what wood the conference table is made of. There are some conference tables that are made of superior quality melamine faced particle board. These tables are made keeping in mind international quality standards and load bearing capacity So there is no question about the quality. 
There are also some conference tables that are made of kiln dried imported beech wood and veneered engineered wood. In this case, high quality eco-friendly Italian ultra violet and polyurethane liquor antique finish technology is used in these tables. So these conference tables are also of sufficient quality.
There are several other types of conference tables of these two types, which are made of different materials, but for the quality of these two types of conference tables, they are the most demanded in the market. 
5. It is important to take care of the table
After buying a conference table, care must be taken when using it. Because if dust or liquid or solid substances fall on the table, it can question the stability of the table. Therefore, the table should be regularly cleaned after the meeting in a prescribed manner. Besides, to increase the beauty of the table, you can place vases, showpieces or such beautifying elements along the middle of the table. 
Conference tables increase work interest among the employees of an organization. The conference table plays a leading role in reaching a decision on any complex issue after sitting together. As organizational success develops in this, personal knowledge is enriched by listening to each other's opinions. So considering the importance of the conference table, thinking about everything, you should pay attention to buying the conference table. You can choose domestic brands Hatil Furniture without any bias or preference, when it comes to choosing a conference table that aligns with your ideas and preferences.
See More: Top 10 Hatil's conference table designs