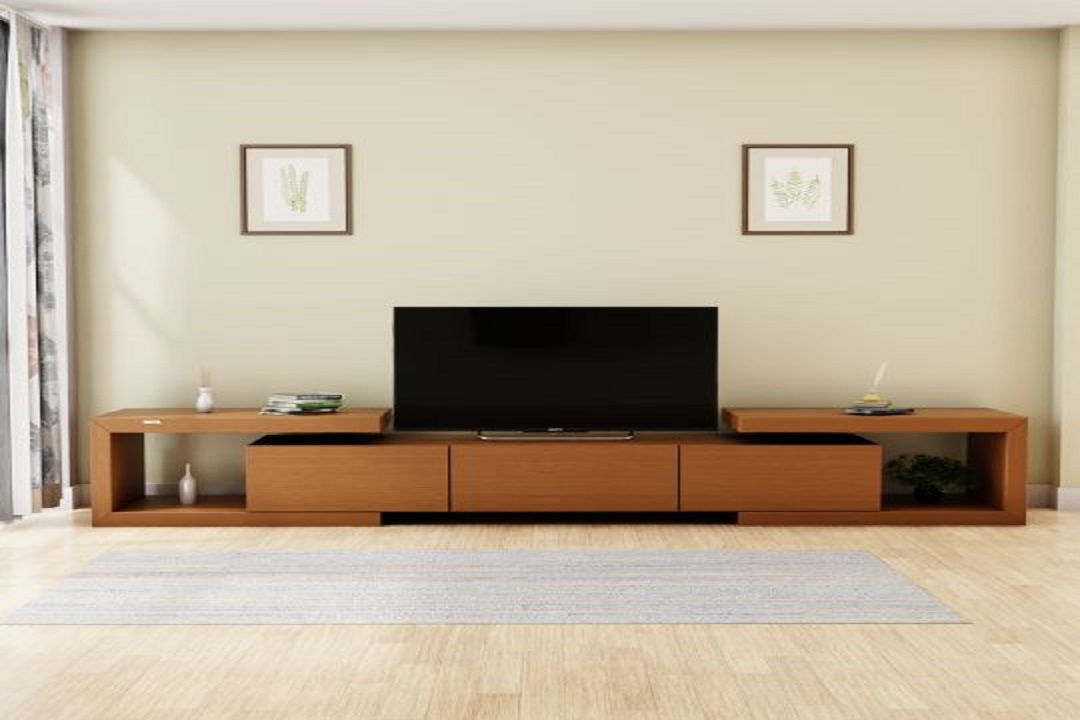 HATIL – 5 Best Low-Height TV Cabinet Designs and Price
A TV for those who enjoy leisure time is something of curiosity for any user. But a TV cabinet is a nice addition to make the place more modern and aesthetically pleasing. The modern style of a TV cabinet like other furniture in the house adds a new dimension to your living room. The biggest advantage of modern design is that it gives a perfect look to the clutter around you.
The modern style is probably the one that is enhanced by the furniture keeping in mind the sweetness of your mind and the needs. Just like HATIL, they have become known as the best and most popular furniture brand in Bangladesh for their intelligence. Furniture to them is like a new outline. Their TV cabinets are part of that amazing work. Here are HATIL's top 5 low-height TV cabinet designs.
HATIL – 5 Best Low-height TV Cabinet Designs
1. HATIL TV Cabinet Schubert-124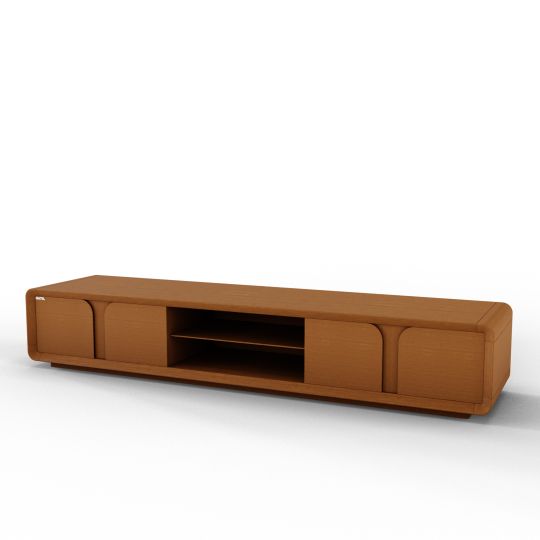 HATIL TV Cabinet Schubert-124
The Schubert-124 is a TV cabinet built by HATIL, suitable for storing your living room and storing your essentials. This cabinet can be used for multiple purposes for you, since the upper surface is suitable for holding a TV of any size, and the cabinets offer a lot of space for storage and work great for this.
By placing this cabinet in your living room, you can put an example of your rich and eclectic taste in the furniture.
This low height tv cabinet design has an exquisite look with its antique and natural wood color finish. Cabinets are durable enough to withstand long-term loads. Made from ebb-dried imported beech wood, veneered engineered wood and veneered MDF.
High quality eco-friendly polyurethane (PU) varnish in antique (outside) and natural (inside) finish, imported high quality hardware fittings. Imported high quality 8mm thick glass has been used.
2. HATIL TV Cabinet Barnum-120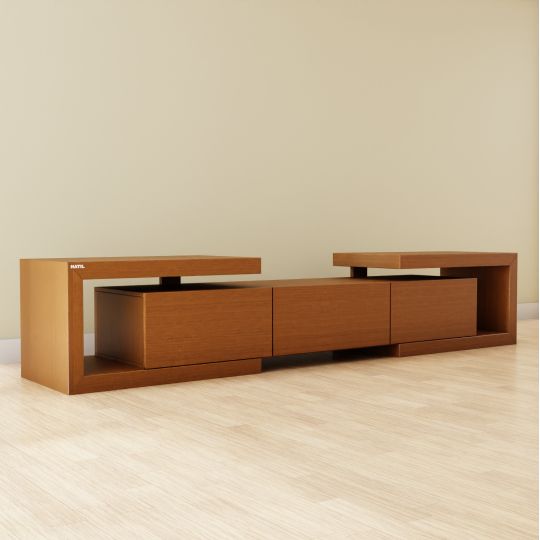 HATIL TV Cabinet Barnum-120
It's not just your TV that should be smart, the structure of the Barnum-120 makes this furniture constructive with modern features. Adequate space on both sides allows its consumers to set up wires with plenty of storage and external space which prevents wires from becoming messy and dusty.
Additional storage spaces provide accessibility to store items in an organized way to make the living space more attractive. With Barnum-120 low height tv cabinet design you can easily indulge yourself in entertainment without worrying about the aesthetics and setup of your living room.
With Barnum-120 TV cabinets, your space will be furnished with a necessary warmth that will provide a comfortable warmth to the whole space. Also, with Barnum-120's standard wood color grading, your space will never look messy. The Barnum-120 features convenience with its vintage and vibrant color lines that suit every space and style.
The craftsman of HATIL has proved his perfect skill through Barnum-120. Innovative structure with the highest quality of materials gives Barnum-120 strength and durability. Dry clean friendly engineered wood with a UV varnish finish protects the longevity of this furniture.
3. HATIL TV Cabinet Davis-125
HATIL TV Cabinet Davis-125
The Davis-125 is an elongated corner cabinet that can serve a variety of purposes and functions. The cabinet is designed by HATIL in a way that makes it suitable for both your workplace and your living room. The drawer under the glass surface can be useful for storing your essentials.
The glass on the table adds sparkle to the glass and complements the table. The shape of this furniture is unique and an image of modern furniture style. It can be a smooth settlement plan in any corner of your home or workplace as it takes up very little space.
It is made from a high quality melamine-faced particle board with international standard concentration and load carrying capacity. The exterior is made from high quality chrome plated mild steel.
Edge banding of the same color has been done on the latest homegrown line. Contains high quality hardware fittings, and imported high quality 10mm. Thick tempered glass. This will add an extra dimension to your space by fine materials.
4. HATIL TV Cabinet Gustav-122
HATIL TV Cabinet Gustav-122
The Gustave-122 is a TV cabinet made by HATIL to fit your living space or office. This furniture can enhance your home decor or your workplace. The versatility of this furniture makes it attractive to everyone because in addition to having a TV on top of this cabinet, you can also use the drawers and cabinets of this furniture to your liking.
This way placing this furniture indoors will increase the productivity of the space for you.
The durability and features of this low height tv cabinet designs furniture are remarkable. Made with world-class materials including kiln-dried imported beech wood, veneered engineered wood and veneered MDF.
High quality eco-friendly polyurethane (PU) antique (outside) varnish and natural (inside) finish and imported high-quality hardware fittings, this furniture can withstand long-term use without any damage.
5. HATIL TV Cabinet Winnie-123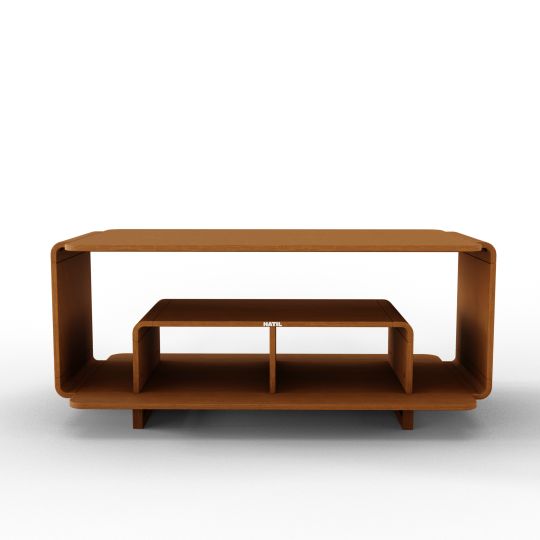 HATIL TV Cabinet Winnie-123
HATIL offers you furniture that is pioneering in design, tailored to the future and affordable. The Winnie-123 is a low-rise TV cabinet that is a perfect addition to your living room! You can conveniently place your television and other necessities in this cabinet and make your house aesthetically pleasing.
The cabinet is made from low-dry imported beech wood, veneered engineered wood and veneered MDF. It has a high quality eco-friendly Polyurethane (PU) antique finish, which brings a smooth look with eco-friendly varnish.
This product is suitable for indoor use and will undoubtedly impress all your guests! High-quality hardware fittings, imported materials, elegant design, and ample load-bearing capacity – make this product the best fit for your spending!
Why HATIL Has the Best Tv Cabinets and Why Choose Us?
HATIL's goal is to ensure the excellence of its customers by ensuring the quality of their products, and to become one of the largest furniture brands in Bangladesh that they have already achieved. Keep reading to learn about the amazing aspects of HATIL that will persuade you to support us, letting you know why HATIL is the best:
Wide range of products:
HATIL creates new ideas and products to keep up with the ever-changing industry. We have a wide range of furnishings to meet the needs of our customers.
Advanced Production Strategy:
HATIL'S manufacturing process is an example of a realistic approach because it employs robots and sophisticated software, as well as world-class equipment. Our main material is wood, wood area is represented by our high-quality CNC machines and wine wood engravers.
Eco-friendly:
HATIL has been making furniture from oak and beech oak wood since 2009. It is certified by our Forest Stewardship Council (FSC), located in Germany. This guarantees that the wood we use does not affect the environment.
Quality Assurance:
HATIL has been using Japanese quality management philosophy Kaizen since 2006 to ensure the best quality for consumers. HATIL is a pioneer in the production of bentwood furniture, and this is what we mean when we say we make the best quality furniture in Bangladesh. Things made from our bentwood are premium.
Virtual Showroom:
The latest activities of HATIL as a technically aware company, is a virtual showroom for those who are unable to visit our showrooms. HATIL V – Virtual Showroom Anyone can view 360 degree furniture using a mobile reality headset that can be purchased online.
Customers can change the color and pattern of the fabric and compare one piece of furniture with another piece of furniture.
Smart-fit furniture:
HATIL is the name of innovation in our country's furniture business. Our new addition is Smart-Fit Furniture, which fits in your home very easily and in less space and is more practical.
Great customer service:
For decades, our philosophy has been to listen to our customers. Our customer service experts are ready to help and contact you at any moment.
HATIL has revolutionized the furniture industry in Bangladesh in three decades, starting as a timber company. With two state-of-the-art factories and 70 outlets, HATIL has become a household name in Bangladesh. HATIL is always ready to help its customers with national and international showrooms, ecommerce platforms, a virtual shop and nationwide shipping services.
So if you want to see sofa design, chair design, wardrobe design and wooden cupboard design with premium quality mattresses, choose HATIL without a second thought.