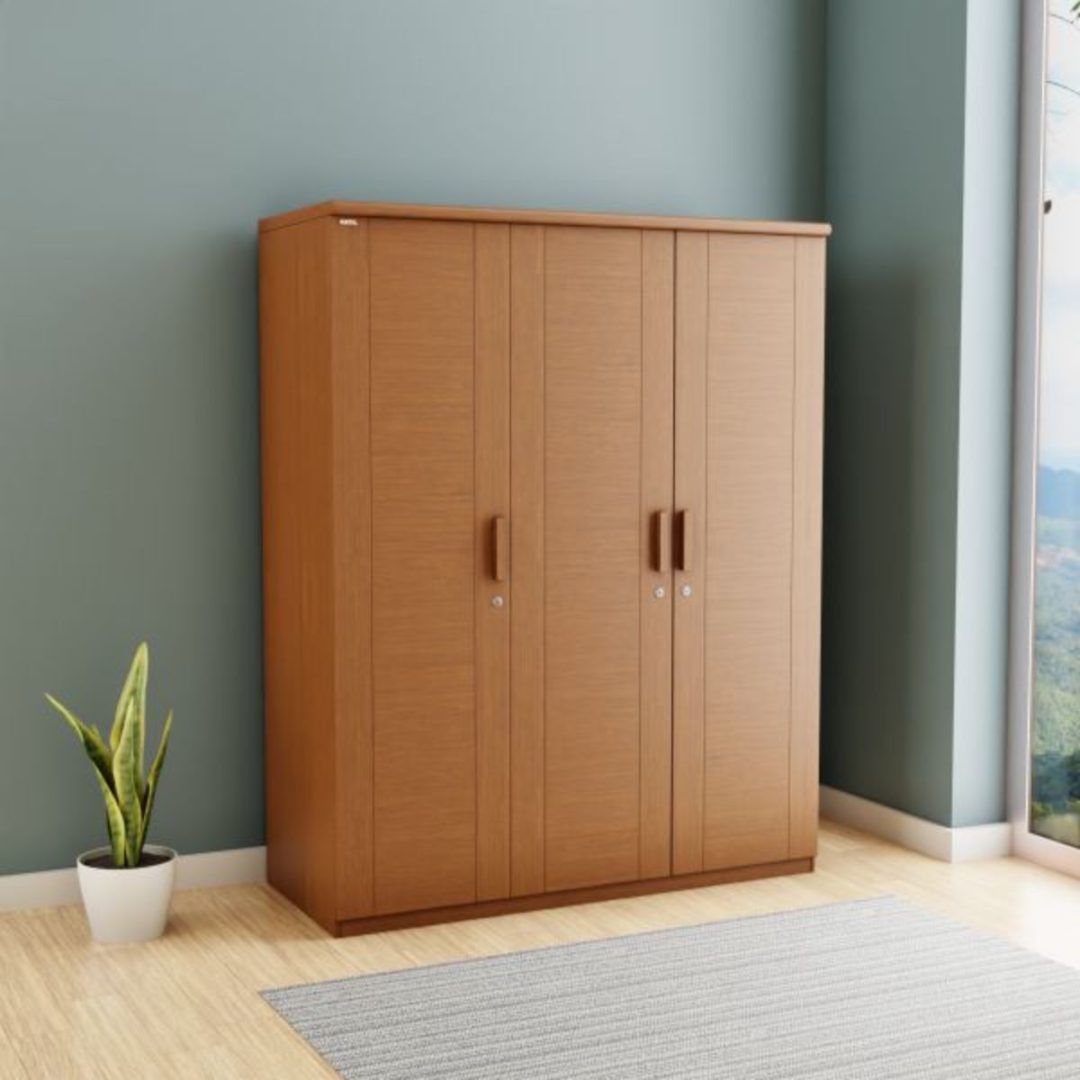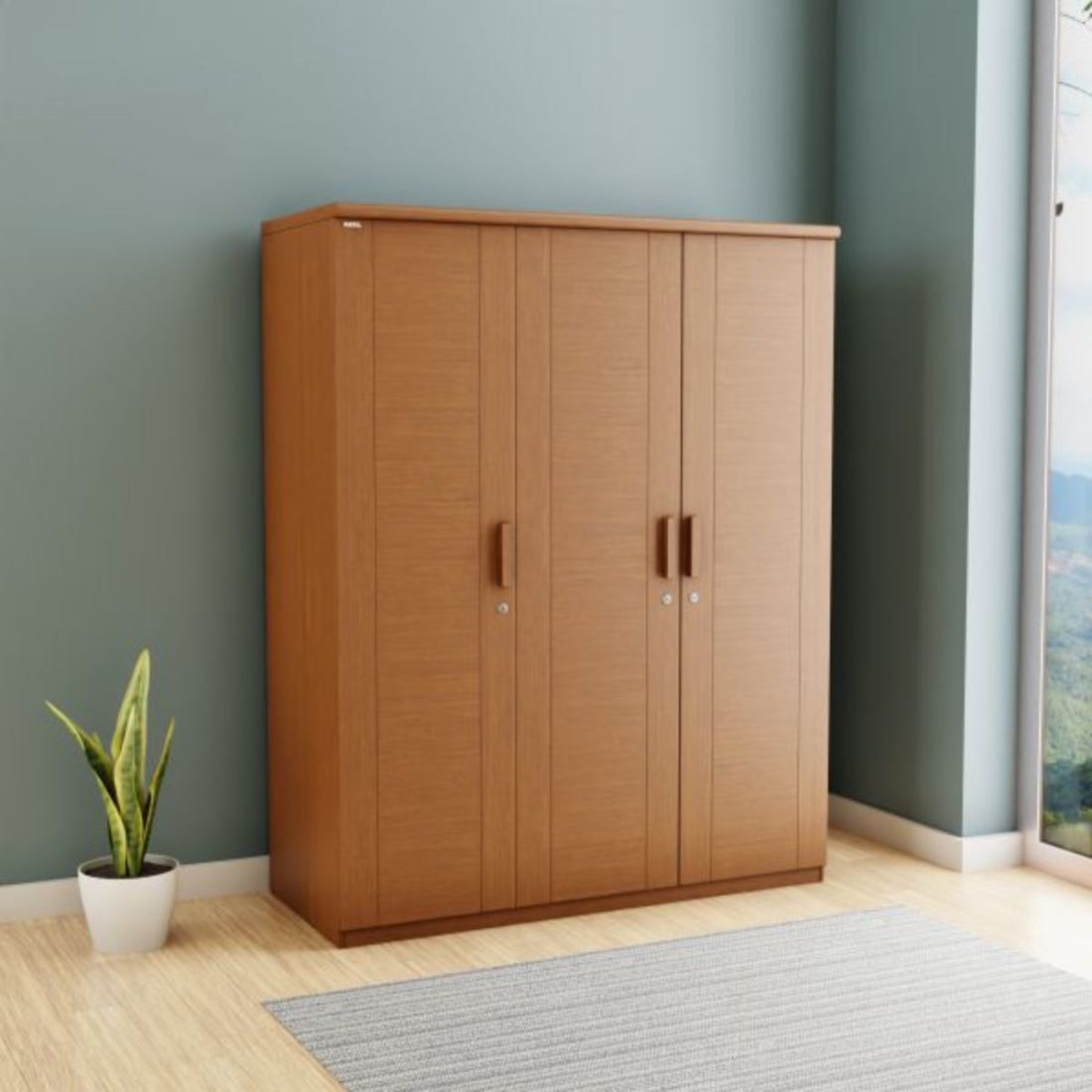 Hatil Furniture Top 5 Wardrobe Designs
A wardrobe is a piece of furniture in our home that helps to keep our home looking neat and stylish. It makes us more civilized. Gives a neat appearance to the daily chaos of the house. As a result, a wardrobe is an essential piece of furniture in each home.
You may believe that a wardrobe takes up a lot of room in your home, but contemporary wardrobes are more adaptable, allowing you to utilize one piece of furniture for many purposes.
HATIL demonstrates this by creating their wardrobes in a sophisticated and standard style that you will not find in any other furniture manufacturer. HATIL places a premium on their goods, which is made possible by their contemporary thinking style and customer-friendly mindset, and they prove to be the greatest furniture company in Bangladesh. Here are the top five wardrobe designs from HATIL.
Hatil Furniture Wardrobe Design
1. HATIL Wardrobe Chapman-171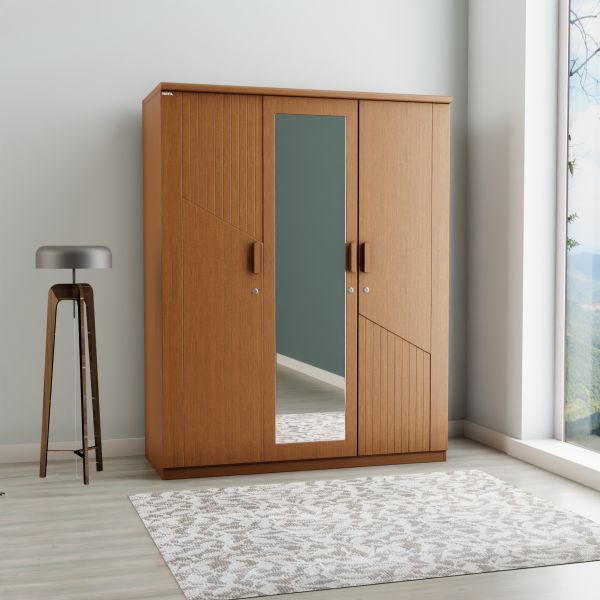 HATIL Wardrobe Chapman-171
Assume you want a closet and a mirror in your room. Given the constraints of your budget, both things will be more expensive and take up more room than you require. Wouldn't it be more handy for you to have a closet with a lengthy mirror in that case? You've come to the proper location if you're looking for anything that provides two-in-one furnishings!
We're referring to HATIL's Chapman-171. This piece of furniture features three doors of varying heights. The center door is made up of a long mirror that will be ideal for your needs. It offers extra space inside for closets; it has more space for you to store clothing, accessories, and other items. Three distinct sections assist you in organizing your belongings within the closet.
A horizontal line across the bottom of the three doors gives it a distinct look. The lock and key system will protect the security of the furniture and its contents. The front edge of the wardrobe is somewhat rounded, but the rear edge is crisp.
At the bottom of the closet, all sides are crisp and carved into a rectangle form. The cabinet has a border around the top. This function enables you to maintain them at the top without overdoing it. The Chapman-171 is a well-balanced piece of furniture.
Chapman-171 is constructed of imported lumber dry coated engineered wood, veneered MDF, and lamination board. High-quality eco-friendly Italian Ultra Violet (UV) varnish provides a world-class furniture with antique (outside) and natural (inside) finishes for a consistent design touch. Wardrobes are quite affordable, even with all of their significant features.
2. HATIL Wardrobe Rhone-175 + 177 + 178 (Body & Frame) Set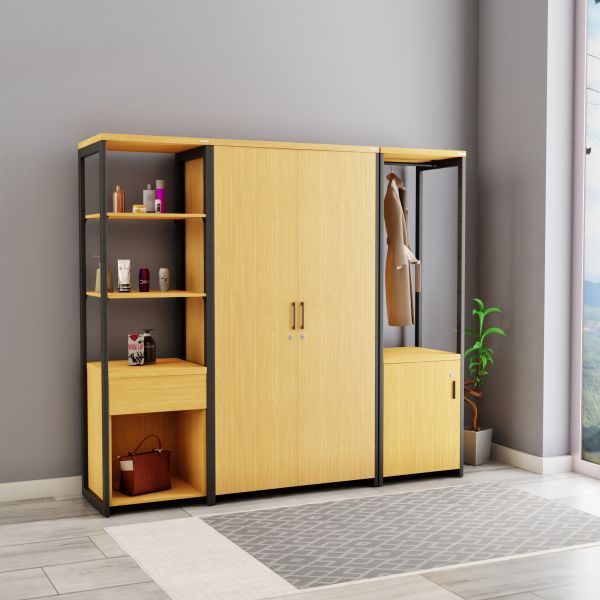 HATIL Wardrobe Rhone-175+177+178 (Body & Frame) Set
The design of HATIL furniture is available for a price. By offering these high-quality modern products, they have sparked a revolution in the Bangladeshi furniture sector! The Rhone-175, a modular wardrobe that is a fantastic complement to your bedroom if you wish to keep your belongings efficiently, is one such introduction from HATIL. This exquisite product will undoubtedly astound you!
Spacious inside area for a two-door closet; it has more space for you to store clothes, accessories, and other items. There are more free areas on both sides where you can locate a nice place to hang your shirt or garments on one side, particularly the clothes you will wear in the near future.
Upstairs, there are three big chambers for storing necessities as well as some décor pieces to make the place more appealing. Two cabinets on either side allow you to easily enjoy additional extra comfort.
The wardrobe is built of high-density, load-bearing melamine-faced particleboard that meets international standards. This product is both sturdy and handy due to the use of high-quality hardware fittings and mild steel! Edge banding in the same color is done appropriately.
Hatil, as always, prices each of their products with care, and they always offer customer-friendly prices to their clients. The Rhone-175 has a very inexpensive price; you can see by looking at the furnishings that this flexible product truly provides you a great price.
3. HATIL Wardrobe Wisteria-182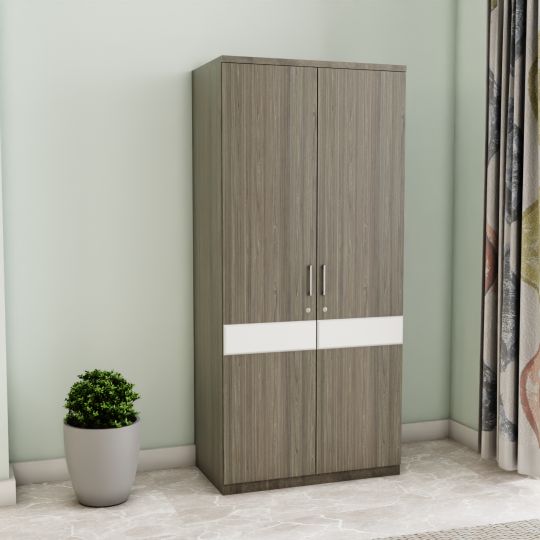 HATIL Wardrobe Wisteria-182
If your home has a gray feel to it and you want to choose a basic style to convey your personality, HATIL's Wisteria-182 model is for you. It distributes extra décor in your home with a very simple and simple style.
This wardrobe is really trendy; it can enhance the beauty of your home. It can easily be utilized indoors for an extended period of time. It features plenty of shelf space and two drawers on the inside for storing your belongings.
HATIL Furniture's wardrobe is built of melamine-faced particleboard and mild steel. The board is of excellent quality and meets international density and load bearing capability criteria. Its imported hardware fittings improve visibility and strength.
4. HATIL Wardrobe Bruce-154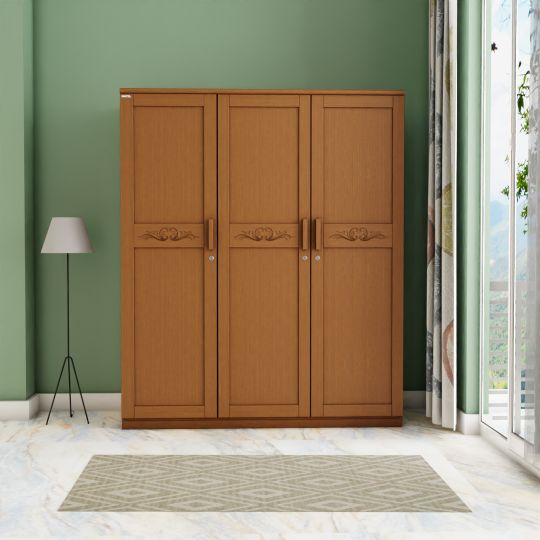 HATIL Wardrobe Bruce-154
The Bruce-154 features a flawless simple wardrobe design, with a modest front section embellished with wood carvings. This furniture, designed in the traditional Dhaka style, gives warmth and calm to your family. This closet is a secure place to keep your clothing, jewels, and other valuables. The lock and key system will protect the security of the furniture and its contents. It is made by HATIL, Bangladesh's leading furniture brand.
The Bruce-154 has an appealing antique and natural finish that is nice to the eye. With its basic yet powerful atmosphere, this piece of furniture is ideal for any household. This closet blends a particular design, elegance, elements of contemporary, and the majority of tradition.
The Bruce-154 is constructed of imported beech veneered engineered wood, veneered MDF, and lamination board. High-quality, eco-friendly Italian Ultra Violet (UV) varnish in antique (outside) and natural (inside) finishes, a hallmark of fine furniture.
Because of its adaptability. The product's weight and price vary appropriately. You may also choose the number of doors and the length of the door. This wardrobe is more robust, adaptable, and lighter than other wardrobes. The Bruce-154 is a powerful tool that is perfect for everyday use.
5. HATIL Wardrobe Kingston-136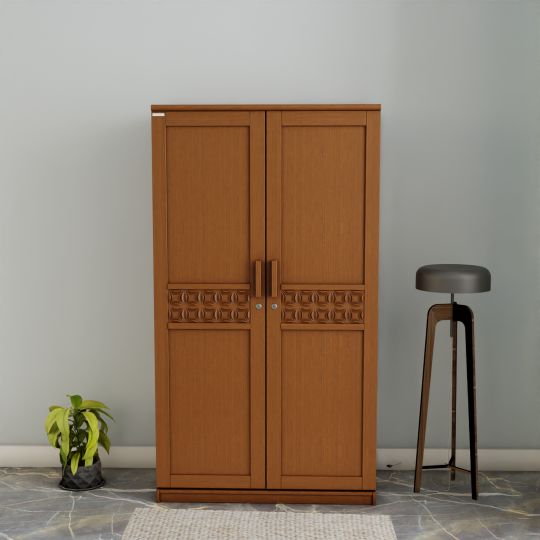 HATIL Wardrobe Kingston-136
If you have a little area, this Bronson Wooden Wardrobe designs is ideal for you. Its streamlined form allows it to fit in a small or medium-sized space and allows you to store more items without becoming cluttered!
This basic, yet beautiful wood closet is made from first-rate ebb-dry, engineered wood medium-density fiber board and is ideal for all areas and conditions! It's set up in a charming historical Finnish style!
The Bronson Wooden Closet has a beautiful antique UV varnish finish that suits your vintage aesthetic and features a simple, seamless construction. Put an end to the clutter with Hatil's high quality interior furniture and return to a clean, nice room. The Branson wooden wardrobe designs makes the wardrobe look neater!
Bronson, made from natural ingredients, has a visible grain and texture that highlights the natural character of the wood. You can easily put up a Branson wooden cupboard anyplace and observe how beautiful this vintage treasure looks! It may be effortlessly attached to any surroundings because to its straight-lined frame and basic design.
Conclusion
Most well-known furniture manufacturers put a priority on modernity and durability in their products. As a result, HATIL keeps up with the shifting trends and has become the greatest and most trusted brand in the furniture market. At the same time, it has successfully entered the worldwide market, making it one of the most popular furniture firms in Bangladesh.