Style your home for winter with furniture
Bangladesh, which has six seasons, is now reduced to three because of global warming and climate change. After the hot summer and the rainy monsoon, the cold season of winter will begin in a few days. Preparations for winter are going on indoors and outdoors. Someone is buying warm clothes, someone is making various plans to decorate the house. Is the idea of buying new ​​furniture in that plan? Yes, some winter furniture must be on the winter shopping list. 
When the bed is an integral part of winter
Who does not like the time to wrap the body in bed with a blanket on winter days? Leaving all kinds of work, the mind does not want to get out of bed in the winter laziness. But to fulfil the desire of the mind, the bed needs to be comfortable.
If you want to buy a new bed in winter, then you need to take care of some things. Once upon a time, heavily crafted carved beds were the most popular in the bedroom. But times have changed, and people's tastes have changed.
Now, most people prefer to decorate their bedrooms with modern design beds rather than handicraft beds. So you can choose a modern wood bed for the room. At present, such beds are the most popular. You can buy the bed by matching the colour with other furniture in the house. Instead of buying ordinary beds, you can buy high-quality wooden beds at a slightly higher price.
Image: All bed
You can choose a domestic brand like Hatil when buying a bed. Hatil can be the first choice to get the best beds you can afford. (View beds Catalog here).
Where to keep warm clothes?
It is not unusual to need a separate place to store old and newly bought warm clothes in the winter. The large number of warm clothes that each member of the family has, does not take up space in a common clothes wardrobe or closet. So many people think of buying a new wardrobe or closet at this time. You can implement this idea in a small wardrobe. A range of affordable wardrobe designs can be found at Hatil showrooms. 

Image: All Wardrobe
A newspaper and a cup of tea in the morning sun
On a winter morning when the window melts and the sweet sunshine illuminates the house, pull up a chair by the window with a cup of tea and the day's newspaper in hand and read. Read the news of the country and abroad while sipping tea in the soft light of the sun.
In this case, a comfortable chair can enhance your enjoyment of reading the newspaper. If you look at Hatil chairs in this case, then this will be your best choice. Because Hatil's chairs are Made from superior quality chrome base mild steel. These chairs provide High-quality Artificial Leather(PU) upholstery with soft and durable cushioning. Artificial Leather (PU) can be selected from available options.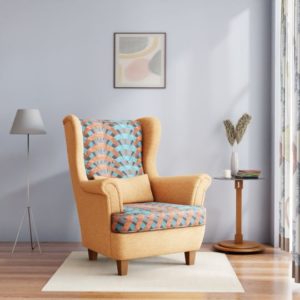 Image: Accent Chair Prospero-110
Apart from normal chairs, rocking chairs can also be kept on the wish list. A safe, durable and aesthetically designed rocking chair can be the best companion for sunbathing in winter. In Hatil, there are many rocking chairs. These chairs are made of natural components, which will have natural differences in grain construction and occasional minor blemish.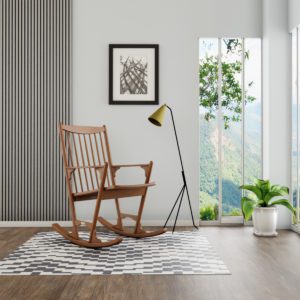 Image: Chair Bell-102
How would the living room be?
In winter, we probably spend more time indoors. Family members gathering in the living room for a family chat or breakfast is a common occurrence in all homes. And that's exactly why you need a good sofa set in your living room.
A sofa with fabric upholstery on soft cushions is perfect for any living room. If you want something more elaborate, be it a complete sofa set or a sectional sofa, you can also opt for that. Again, there is no rule that you always have to choose a complete sofa set, you can create your own set of a two-seater sofa and two single-seaters.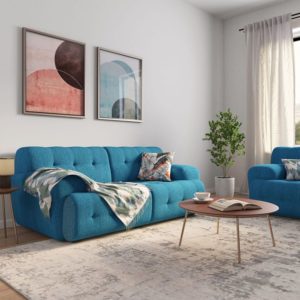 Image: Sofa Simpsons-315
What furniture must be in the dining room?
As families get smaller in urban life, people are looking for comfort in small flats. It can be said that there is no time to meet with loved ones during a busy day. The dining room is probably the only place to spend time with the whole family.
Moreover, due to the closure of schools and colleges during the winter season, there is frequent movement of relatives and friends at home. In that case, the dining room should be well equipped for entertaining them. You can decorate your dining room with wooden table and chairs that radiate homely warmth. 
Family members and regular relatives can select the design of the table chair by using the average calculation. Generally, round tables are suitable for smaller members. Apart from this, furniture brands like Hatil are selling different designs of dining tables and chairs.

Image: All Dining Table Set 
Since time immemorial, winter has appeared in Bengali life with a different appeal. Although the village does not lose its familiar appearance in winter, the appearance of city life has changed with time. In winter a life confined to the canvas of urban busyness and artificiality spends much of the day. So the furniture chosen in winter will give you comfort by keeping you close to your loved ones and also enhance the beauty of the house.