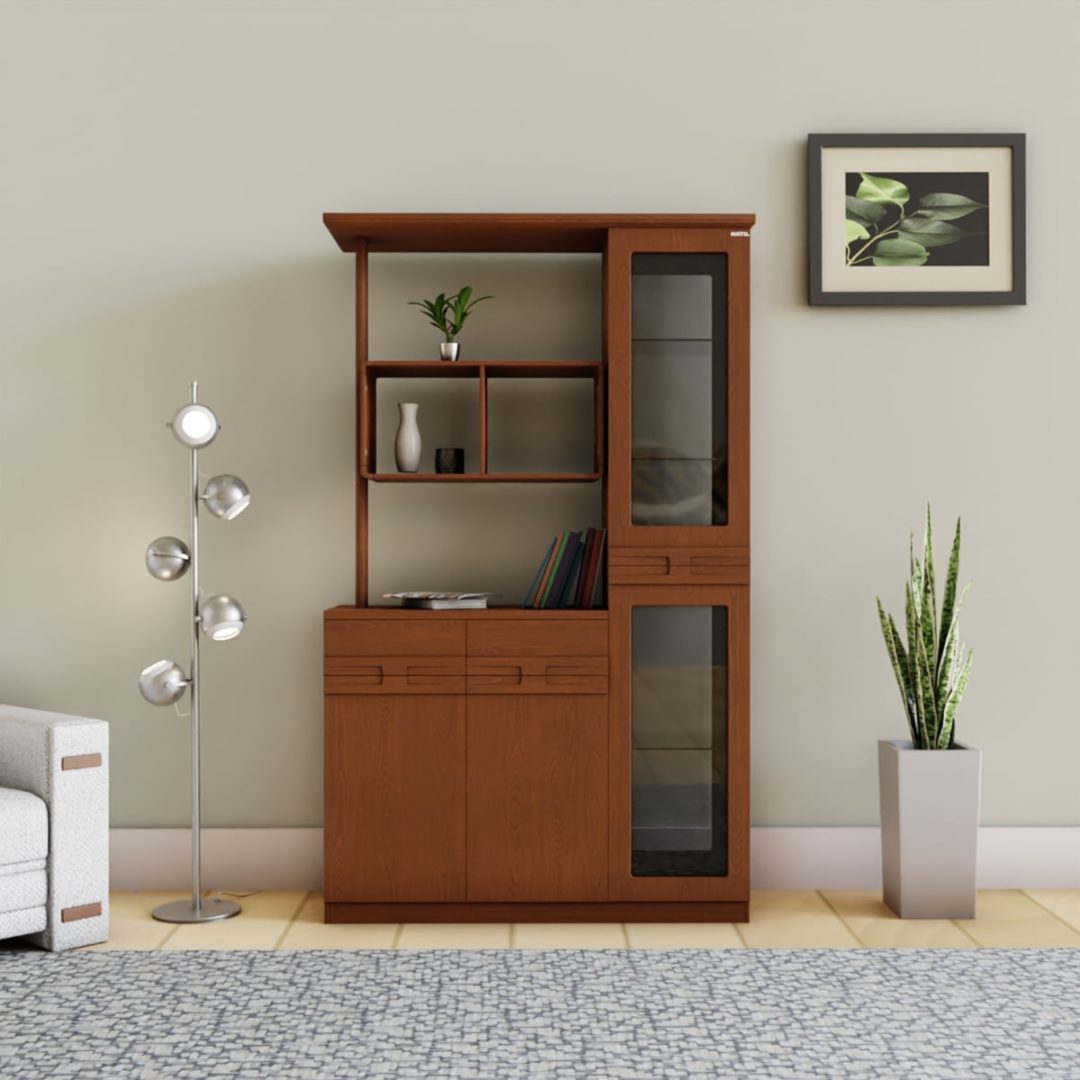 Book Shelf Design: Modern Bookshelf Design Ideas of HATIL
Bookshelves help users spare time and space in their homes. It not only organizes books of various sizes and shapes, yet it will also accommodate additional objects such as photo frames, souvenirs, or artifacts that you want to exhibit off to guests. It not only assists you in arranging your belongings but also in decorating your home.
However, if you are someone who is not a voracious learner, a bookshelf will aid in the organization of your library and might even motivate you to peruse a book. These shelves are available in a variety of shapes and sizes, and they may fit almost any place in your home.
This post will assist you in locating and assembling the ideal bookshelves that will enhance the interior style of your home while taking into account the amount of space available. Since there are plenty to pick from for various areas of your home, HATIL will undoubtedly meet your preferences.
Transform Your House with The Right Bookshelves
Bedroom Bookshelves
In the bedrooms, people wish to unwind and rejuvenate. Opening your favorite Galpaguchchha novel or plunging into the universe of Harry Potter from the bookshelves is a relaxing way to spend time in the bedroom.
Not just that, but storing photographs of locations you've visited or taken with your spouse, friends, parents, or colleagues, in the racks of your bookcases is a wonderful way to display souvenirs. The Iliad-107 and Gulliver-110, as well as HATIL's wide shelf selections, are excellent choices for your bedroom.
Bookshelves for the Living Room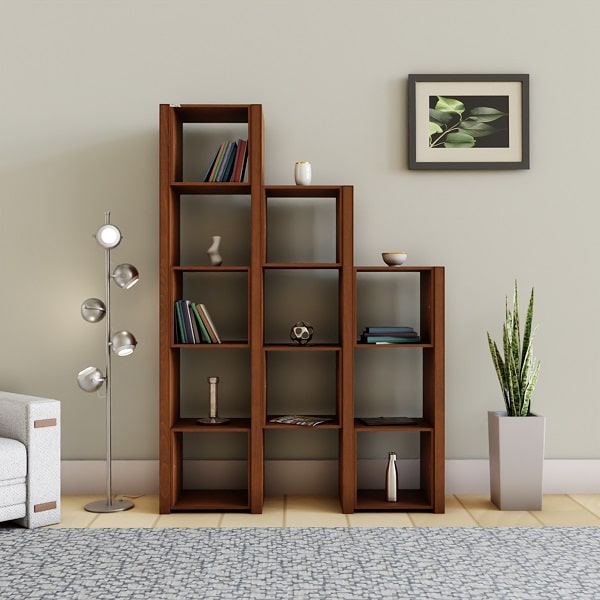 Since living areas are generally at the center of any household and thus are accessible to the public, they offer a lot to display off. Organizing bookshelves in living rooms by exhibiting centerpieces, picture frames, and novels will make it look more extravagant.  Consumers choose modern and elegant layouts in their living spaces since they make the room's interior decor extra intriguing.
Modern bookshelf models such as the Claudio-126 are a fantastic place to go when it comes to arranging striking items and accessories in the living area. Themes like these help you arrange furniture in your living area and make it appear dynamic and fashionable.
Verse-13 is a great option if you need an additional room while still being in style. If you just have a limited amount of space to deal with, you may go for hanging shelves.
Wall shelves are indeed the route to choose if you do need to manage textbooks, documents, and a lot of interior decoration within a compact living area.
There are several alternatives to pick from during the process, but selecting the best one is crucial in ensuring that your demands are met.
Small-space Bookshelves
Every home has a little nook or a room that appears to be too empty on its own, and adding a personal twist to it makes it more appealing.
Substitute those little spaces in the room with bookshelves, and fill everything with photographs, novels, lamps, or a little flower arrangement. It enhances the entire appeal of your space.
The Claudio-126 goes perfectly into such a corner, giving it a finished appearance. The Schuman-134 has a dramatic form yet takes up minimal space, making it ideal for tucking into tight spaces.
Wall bookshelves are yet another wonderful concept for tight nooks or places. HATIL's assortment offers you a one-of-a-kind option for customizing your hanging shelves.
You may keep the Claudio-126 on the ground or place it on the edges of your room.
Bookshelves For the Children's Room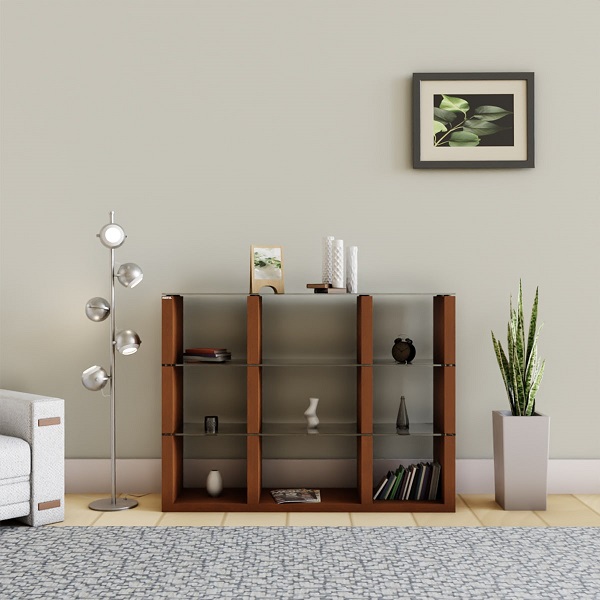 Youngsters require a lot of space to arrange all of their books that they need to remain on track with their schooling. It's not only books; children also want space to arrange their tale books, folders, and gadgets.
Finding furniture that allows you to manage all of this isn't enough; kids' room has to be active and also have a pleasant ambiance to retain their enthusiasm up. As a result, we want bookshelves that are both attractive and capable of storing a large number of goods.
A child's room should include a couple of cabinets inside the bookcases and a small room for additional new décor. Robinson-132 features plenty of shelf storage and a stylish appearance with glass walls to showcase your kid's accomplishments.
There is also Rossini-128, which provides speedier accessibility to all of the textbooks a student needs to study at the same time providing space to categorize.
Making a pleasant atmosphere for young children in their room, together with the appropriate furnishings, helps them to focus on their tasks. The Robinson-132 has a distinctive design and is quite spacious.
HATIL's Current Progress with Bookshelves Collection
Stylish bookshelves may bring a new depth to your residence if you want to decorate it in a trendy way. Bookshelves are essential for keeping your books organized. Bookshelves are important for keeping books organized and making use of vacant space.
The Ekushey Book Fair sets off the month of February, and it is a renowned event for book lovers in our nation. This month is anticipated by youngsters, older, and even kids, notably for the book fair.
People are happy to acquire a variety of books, and bookshelves serve an important function in keeping the books arranged.
There are several different types and kinds of bookshelves accessible presently. They are available in a range of colors, shapes, and patterns. Hatil has created furniture with its distinct selections this year.
They've also put up some attractive bookshelves that are sure to attract shoppers' notice. They have introduced multi-functional furnishings that minimizes room while taking into account the layout of the houses.