Top 5 Best Wall TV Cabinet Designs for 2023
Wall TV Cabinets always bring a touch of modernity to the room. It not only beautifies the house but also makes the space more practical. If you are looking for a suitable place to keep your TV and VCR, then a piece of wall TV cabinet from HATIL may be your best choice.
HATIL adds a premium touch on each of their products which presents any home in a more aesthetic and eccentric environment. HATIL products import raw materials internationally and use state-of-the-art equipment and machinery to make the furniture more perfect. Here is a list of HATIL's top 5 wall cabinet designs.
HATIL's Top Wall TV Cabinet Designs
1. HATIL TV Wall Cabinet Winnie-123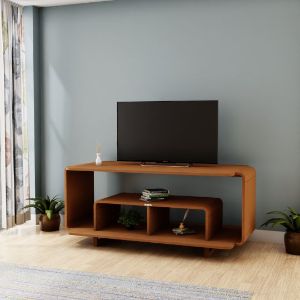 HATIL offers you furniture that is more modern and affordable. The Winnie-123 is a low-rise TV cabinet that is a perfect addition to your living room! You can conveniently place your television and other necessities in this cabinet and make your house aesthetically pleasing.
The Winnie-123 Wall TV Cabinet Designs is made of imported beechwood and has a lacquered finish polished. Varnish is eco-friendly and has a smooth finish! This product is suitable for indoor use and will undoubtedly impress all your guests! The cabinet features high-quality hardware fittings, imported materials, elegant design, and adequate load-bearing capacity.
2. HATIL TV Wall Cabinet Wilson-126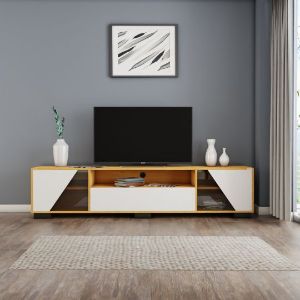 The Wilson-126 is HATIL's all-in-one TV cabinet designed to fit in your home or workplace, and you can also place a television of any size on top of it very easily and conveniently. The drawers of these cabinets are versatile for storing any additional equipment related to the television.
TV cabinets are designed for simplicity and minimalism. The wooden texture gives it a traditional outlook and the minimalist design with drawers can serve you maximum productivity and use.
3. HATIL TV Wall Cabinet Emily-113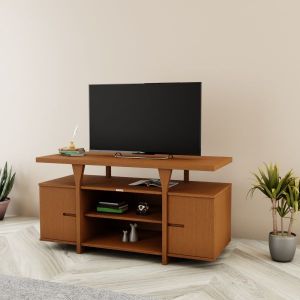 The Emily-113 is a TV cabinet made by HATIL, perfect for your living room and workplace. An interesting feature of this furniture is that the cabinet comes with a usable storage system, where you can store your essentials as you wish. This TV cabinet makes the space inside your home more practical, because you can not only place a TV on top of it, but you can also use its drawers and cabinets.
The table has a smooth surface and a smooth finish to its sharp edges. Made with world-class materials, these cabinets are tough and durable and can easily withstand heavy weights. This way you can definitely keep this cabinet as one of your decoration elements.
4. HATIL TV Wall Cabinet Dory-102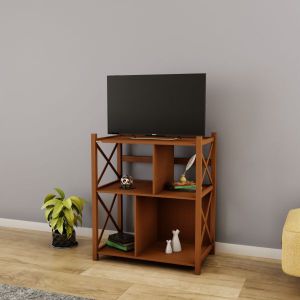 Are you thinking where your TV or VCD player should be kept? HATIL has the right furniture for you at a reasonable price! The Dory-102 is a TV cabinet that will easily hold your TV and other essentials. This product will add a sophisticated feature to your home!
The cabinet is made from world-class beech wood and has a glossy, varnish finish. The back and sides are skillfully crafted in a modern design and will catch anyone's eye at first sight! This product definitely comes at a reasonable price!
5. HATIL TV Wall Cabinet Davis-125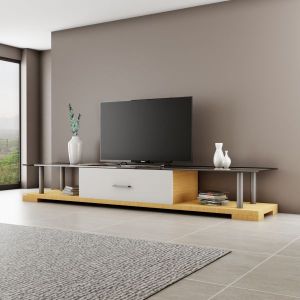 The Davis-125 is an elongated table that can serve a variety of purposes and functions. The table is designed by HATIL in a way that makes it suitable for both your workplace and your living room. The drawer under the glass surface can also be useful for storing your essentials.
The glass on the table looks shiny and the build of the table deserves praise. The shape of this furniture is unique and a form of modern furniture style. It can fit in any corner of your home or workplace as it takes up very little space.
It is made from a high quality melamine-faced particle board with international standard concentration and has a good load carrying capacity. This way these delicate materials will add an extra beauty to your space.
CONCLUSION
Most popular furniture companies usually pay special attention to modernity and durability in their furniture. So, HATIL maintains its pace with the changing trend and today it has become the best and trusted brand in the furniture industry. At the same time, it has captured the international market in a lucrative way, making it one of the most popular furniture companies in Bangladesh.