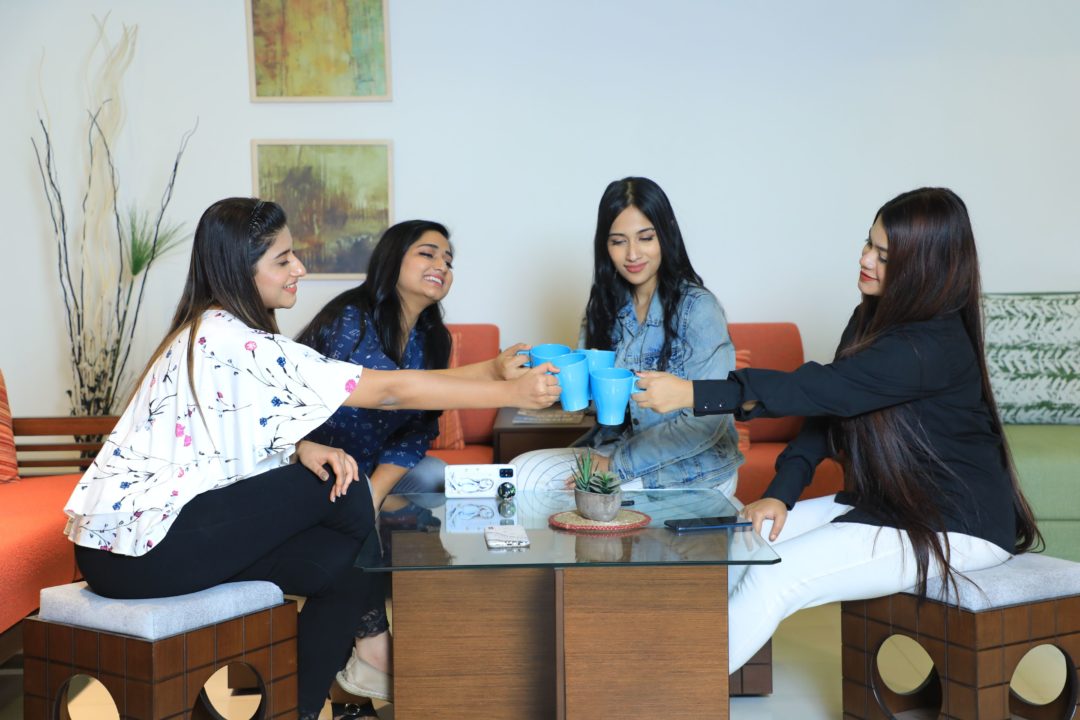 Creating the Perfect Office Lounge Area
Maintaining a healthy amount of work hours might be a necessity but not always a reality. To provide a space of relief for the employees creating the perfect office lounge area is a must. This free space can boost the employee's productivity as they can openly discuss their ideas. The right ambiance of this space can work as a place for welcoming the clients as well. From being the perfect place for relaxation to being the place to gain motivation, having a perfect office lounge area is a necessity. 
Creating the Perfect Office Lounge Area
The ways to help make the office lounge area a  perfect spot are mentioned below: 
The Must-Haves:
This space must have the ability to serve as something close to the comfort of a person's living room. Therefore, it includes having access to proper internet connection, snack arrangements, water dispenser, printer, arrangements for coffee or tea. Music playing mildly, or having the right kind of book to help in the employee's work is commendable. The space decor can have a hint of openness to reduce work-related stress. Having blinds can help with making the space free and welcoming as well as providing enough sunlight. Decorative lighting can provide a warm ambiance as well. The temperature should be neutral and comfortable. Last but not least, for environmental purposes, having a recycling station is essential. 
Making Comfort a Priority: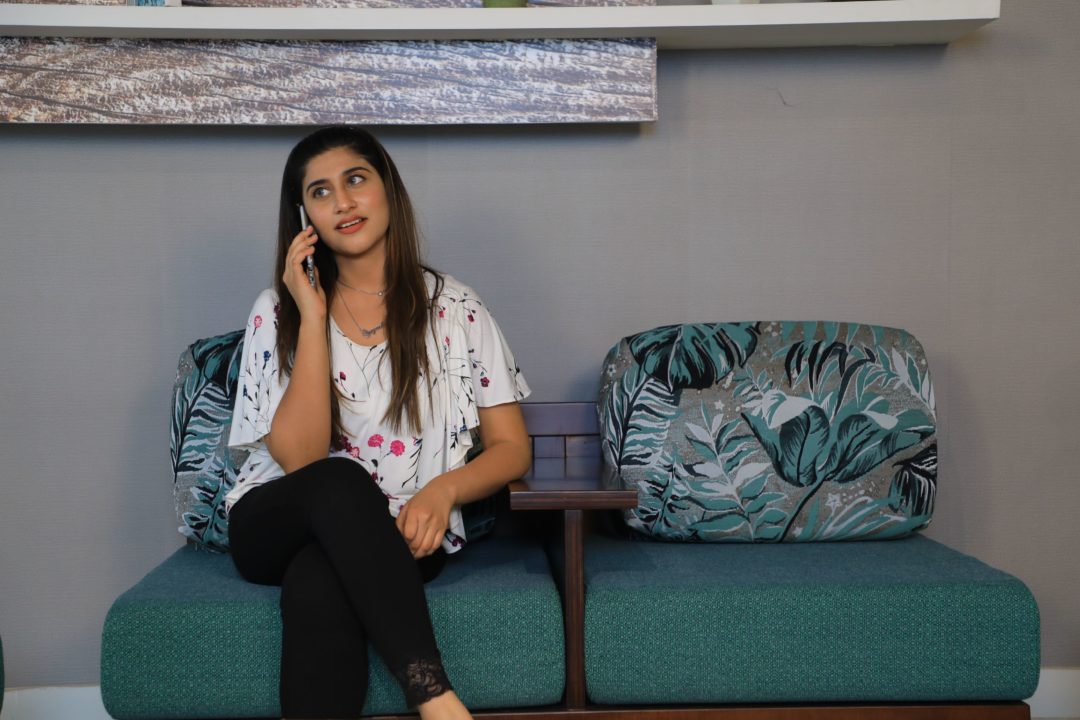 Employees use lounges to relieve fatigue
The purpose of creating an office lounge area is to provide a space for "recharging" oneself while making it welcoming. Hence, comfort should be given priority. Using ergonomic furniture for this purpose can prove to be beneficial. The space can have a couch for both aesthetic and comfort purposes. Sofas like Nashville-101, Kenneth-313, etc, from Hatil, are a good choice for this. They are cost-efficient as well as comfortable. As not everyone can be comfortable having a conversation on couch chairs can work as well. Nashville-101 single seater sofa from Hatil can be bought as a one-seater and used for this purpose as well. Chairs can provide comfort while maintaining a specific color palette matching the ambiance of the room. An arrangement for a modern coffee table can help while making conversation with snacks. The use of moveable furniture can help rearrange the pieces easily for various purposes. To make space for open conversation the space must be clutter-free. Swivel chairs like HATIL Swivel Chair Pinocchio-142, Vincent-102, Neruda-207, etc from Hatil are cost-efficient as well as comfortable enough to have an easy conversation.
Use of Colors:
Using different shades of a color palette through furniture or artworks can provide an upbeat environment for the lounge area. Adding a punch of color on the walls or flooring can make the space unique. The use of specific colors can bring out the identity of the office. Employing accent colors can add to the room's personality while brightening up the mood of its users. Proper use of colors can bring positivity as well as taste. 
Go Green:
To provide an open and free atmosphere use of greens is always welcome. Plants that require minimal maintenance can bring out a chic and modern look. Bringing nature indoors can help brighten up the mood and reduce stress.  
Setting the Right Tone: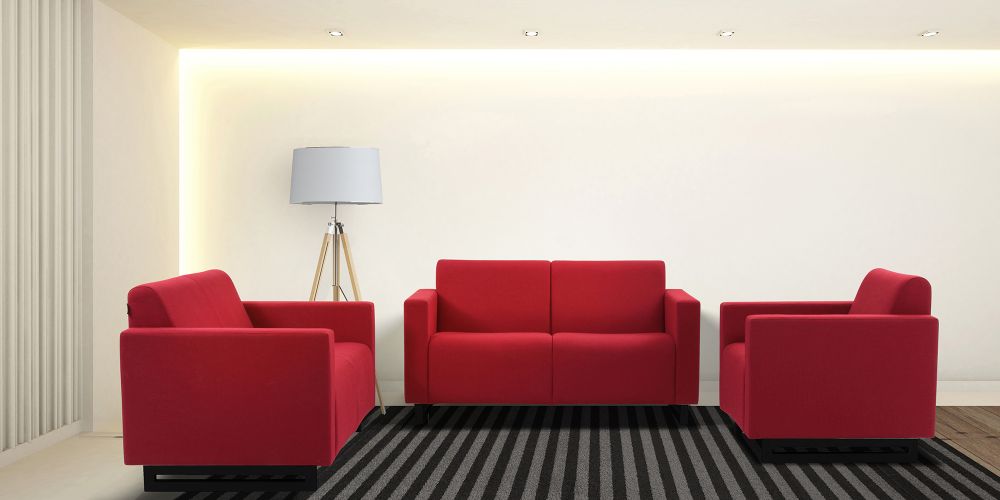 You can use these kinds of sofa sets in the lounge
Even though the lounge area is part of an office, it does not necessarily mean that every corner of that area should be focused on that specific office. Having the company logo, bio, or only inspirational quotes all over the wall does not set the right tone. Comparatively humanizing the space with comfortable sofas, custom artwork, a coffee table, interesting sculptures, a bit of music in the background seems more preferable. Maintaining all the details while setting up this space is important.  The scent of a place is as important as anything while setting the right kind of tone. Multipurpose shelves like Susan-113, Eros-114, etc from Hatil can be used to set up various artworks or use efficient books for the workplace. No matter how tastefully a place is decorated, a bad smell can make a permanent place in a person's memory. Hence, utilizing the right kind of scent is essential.  
Connectivity:
Employees come to the lounge area for relaxation. Therefore, they are bound to meet other employees and share their experiences. The space should help in that connectivity. Having plexiglass or conversational furniture can enable everyone to share their ideas. The inevitable socialization can increase the connectivity of that place as well. Sofas like Orlando-103, Tangled-314 from Hatil are a good choice for this. 
A perfect office lounge can increase the productivity of its invaluable features. Hence, meeting all the checklists to create an open space for communication is a necessity.