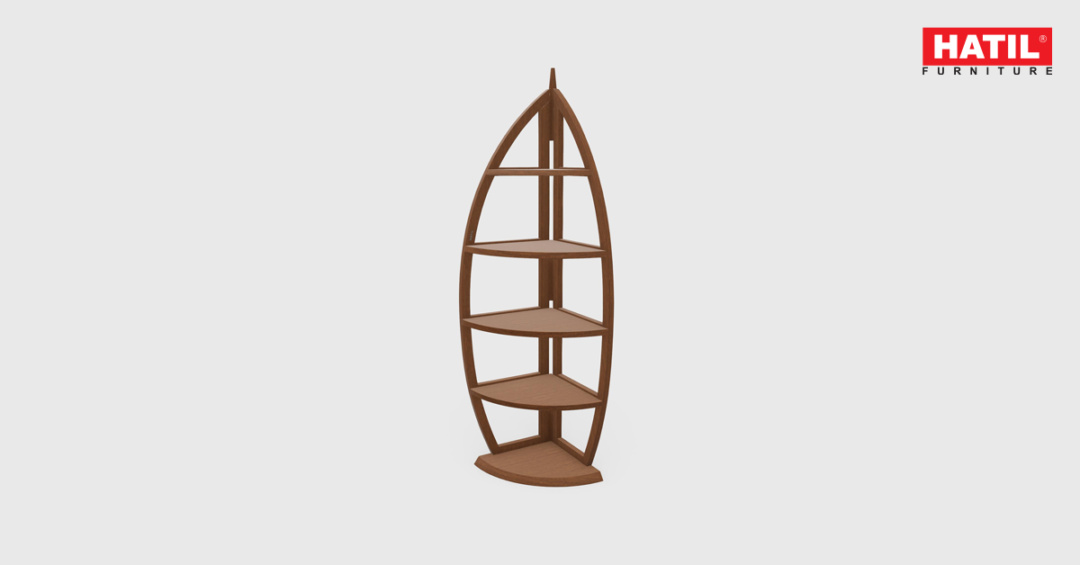 Decorate your home with the perfect bookshelves
Bookshelves save a lot of time and room around your house. It provides a sense of organization for books of all shapes and sizes but also can provide space for other items like picture frames, decorations, or memorabilia you wish to showcase to visitors. It just doesn't help you with organizing things but also with beautifying your house. Even if you are not an avid reader, a bookshelf will help you to organize your pile of books and might even inspire you to read one. They come in many different shapes, sizes and can make room anywhere inside your house.  This article helps you to find the perfect bookshelves that adds value to the interior design of your house and organizing it all while considering how much room you have for it. Because there are so many of them to choose from for different parts of your room. 
Bookshelf for Living Space
Living spaces have a lot to showcase because often living spaces are in the middle of every house and are open to everyone. Showcasing decorations, photo frames and books here and there is a great way to organize bookshelves in living spaces. In living places, people tend to seek fashionable and sleek designs that make the interior decor of the house more interesting. To arrange statement pieces and decorations in your living space bookshelf designs like the Claudio-126 is a great way to go. Designs like this give your living room look lively and trendy while helping you with arranging pieces in it. For more space and still staying on top with the trends, Verse-13 is a very good choice. You could also pick wall shelves that help you if you have less place to work with. If you have to organize books and a lot of decorations in a small living space, wall shelves are the way to go. All along, there's a lot of options to choose from but choosing the perfect one is key and keeps your needs in check with it.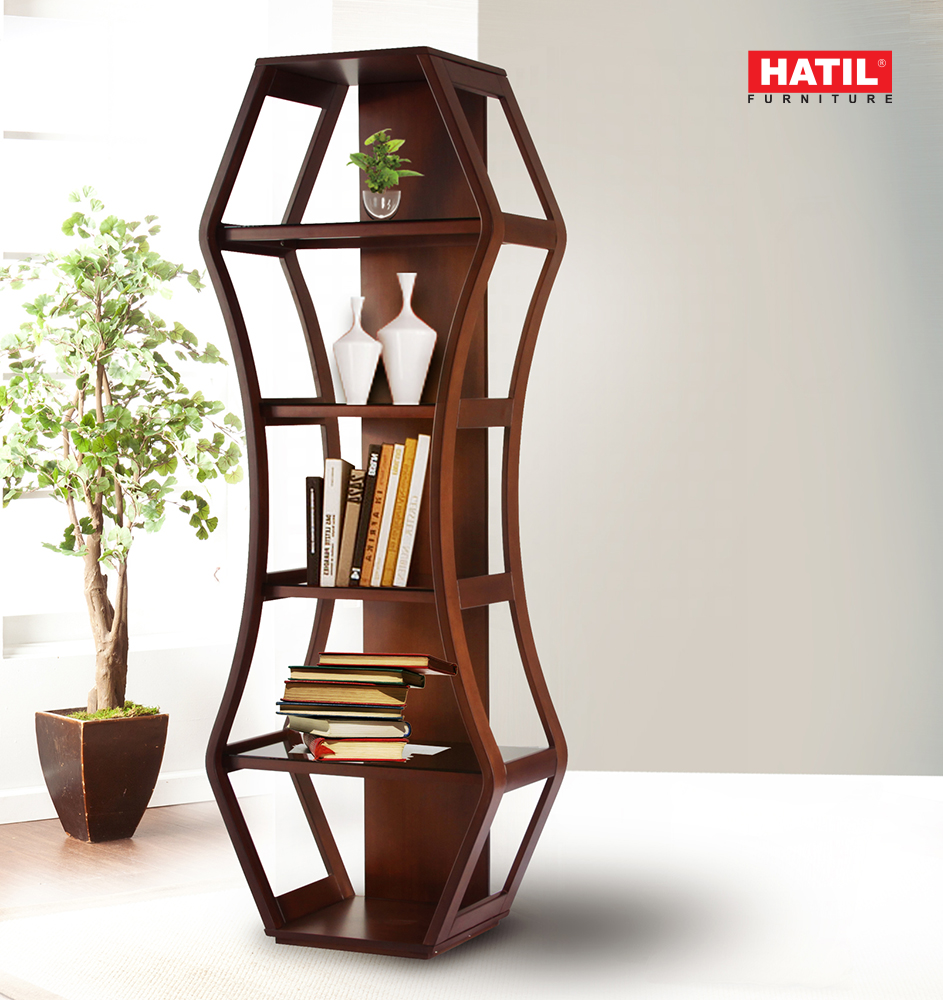 The design of Sybil-133 along with its room to organize accentuates the beauty within living spaces and also an option to make it hang in walls.
Bookshelves for kid's room
Kid's essentially need a lot of room to organize all the books that they need to keep up with their education. And it's not just limited to books, kid's need room to organize their story books, files and accessories. Looking for furniture that gives you space to organize all this is not enough because their room needs to look lively and have a wonderful atmosphere to keep their little spirits high. So we need bookshelves that look good along with their ability to have a lot of space to store necessary items in. Having a few cabinets in your bookshelves and a little space for some refreshing decorations is fitting for a kid's room. Robinson-132 has a lot of space with its cabinets and a sleek finish with the glass doors to showcase your child's achievements. There's also Rossini-128 for faster access to all the books they have to study at a time and with room to organize.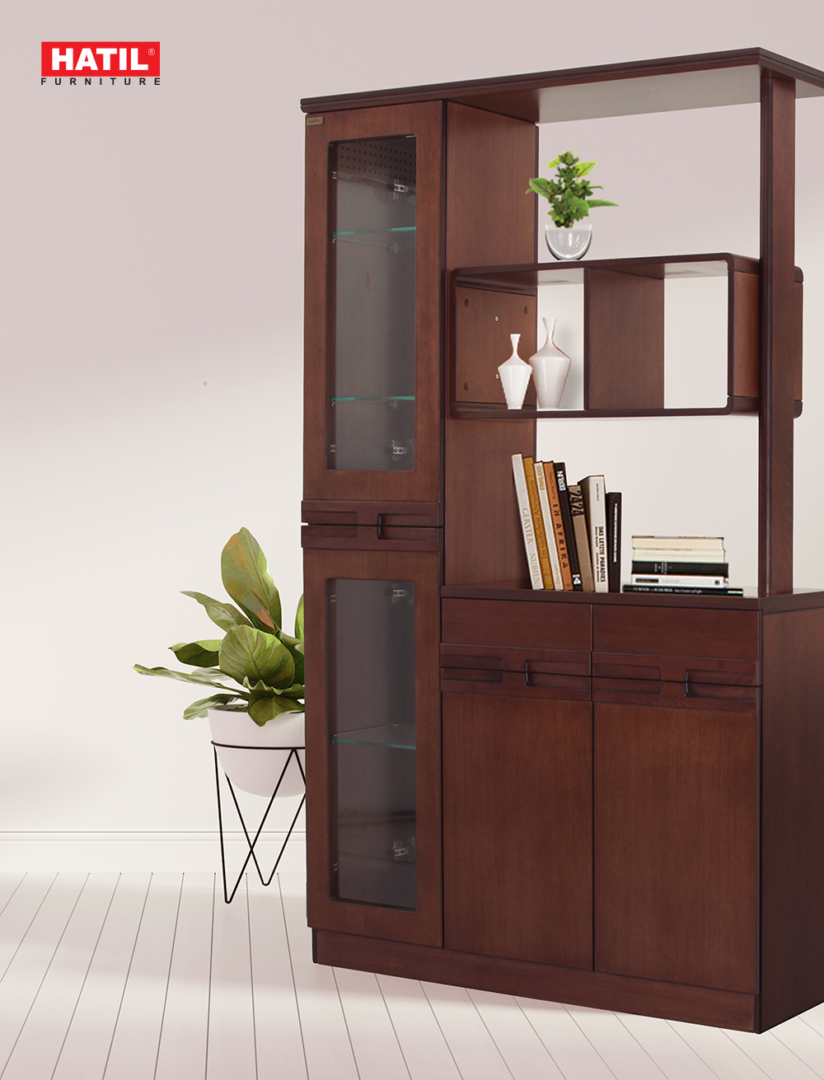 The  Robinson-132 is very spacious along with its unique design
Making a comfortable environment for your children in their room along with the right furniture comforts them with everything that they have to do.
Bookshelves for Bedrooms
People want to relax and refresh in their bedroom. Opening up your favourite Feluda book or emerging into the world of Harry Potter from your bookshelf is a way of recreation in your bedroom. Not just that, organizing the photos of the places you have been to or with your partner in the racks of your bookshelves is a great way to decorate memorabilias. The Iliad-107 and Gulliver-110 is a great pick for your living room along with all Hatil's open shelve collections.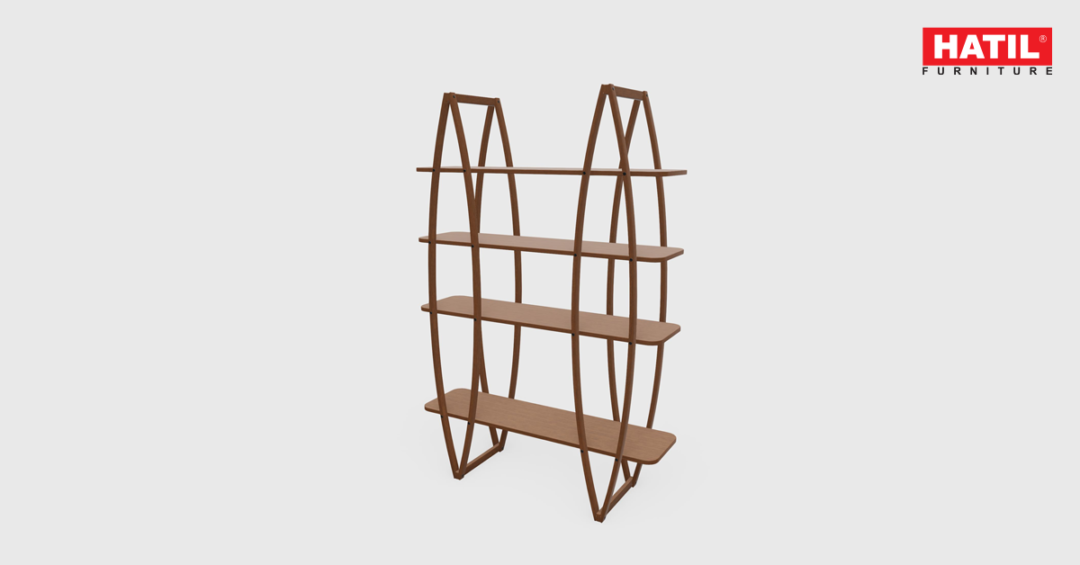 The Gulliver-110 has a great design and makes it a beautiful addition to your bedroom. 
Bookshelves for small corners
Every house has a small corner or a space that looks too empty on its own and a little touch to it makes it aesthetically pleasing. For those small corners in your room, replace those areas with a bookshelf and decorate them with pictures, books, candles or a little flower vase. It increases the overall beauty of your room. The Claudio-126 fits right into a corner, making it look complete. The Schuman-134 also has a very bold design but takes little place thus making it perfect to fit into small corners. Another great idea for small corners or spaces is to have hanging bookshelves. Hatil's collection provides you with a unique choice to make the perfect choice for your wall shelves.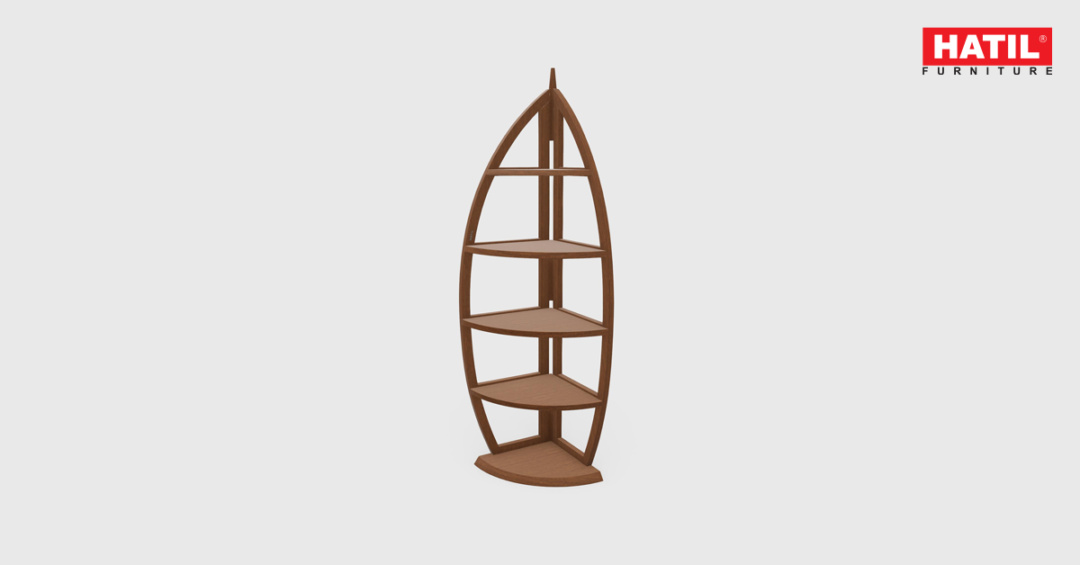 The Claudio-126 can both be kept on the floor and hanging in the corners of your room.
Bookshelves increase the beauty of your house in more ways you can imagine. Take care of your books the way they deserve.