Furniture For The Newlyweds' Bedroom
Setting up a new home is the most important step following your wedding. Decorating and moving to your first apartment with your partner is certainly one of the most special experiences of your life. But setting up a home for two people who are most likely to have different tastes, preferences, and lifestyles could be a little tricky sometimes. 
It is not possible to avoid disagreements and differences of tastes between two people completely, but it is pretty easy to find a middle ground in this case. Figure out your storage needs, colour preferences, and what furniture pieces you want to have in your home and discuss these with your partner. It is very important to understand each others' needs and styles before you get started. 
Especially in the case of bedroom decor, it is necessary to incorporate the taste and requirements of both partners as this is the space where you will be spending most of your relaxing and intimate moments. A well decorated bedroom can help any couple settle into their new home in a comfortable and balanced way. 
Comfortable bed and bedding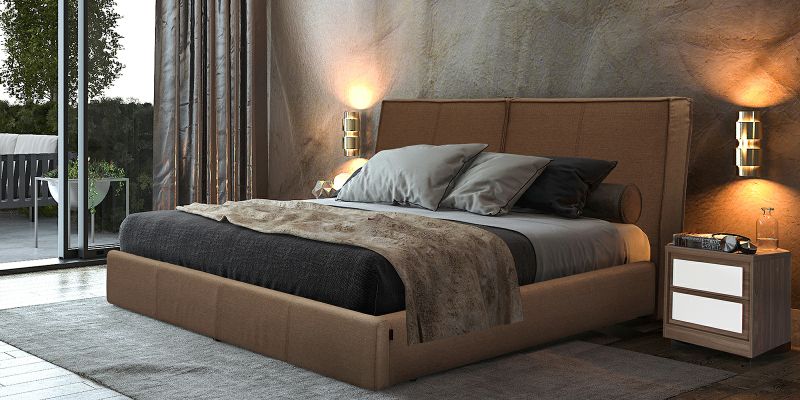 Bed is essentially the focal point of any bedroom. So the design and size of the bed should be in sync with the size, and colour of the room. If the room is a bit small for regular king or queen sized beds, you could opt for the semi double beds. Beds with storage is also a great option in case of smaller rooms. Beds like Thrill-162 and Sublime-180 comes with both hydraulic and manual storage options and these storage spaces can be used to store your extra clothing, shoes, pillows and almost everything else that you can fit in. 
Once you've selected the perfect bed for your room, it is time to find the most comfortable bedding. A high quality mattress is extremely important for a good night's sleep which makes it an essential element in every home. Investing in a good mattress and multiple bedsheets, blankets, pillows and cushions will help you create a comfortable place to sleep and snuggle in with your partner which can only be rewarding in the long run. 
Storage for two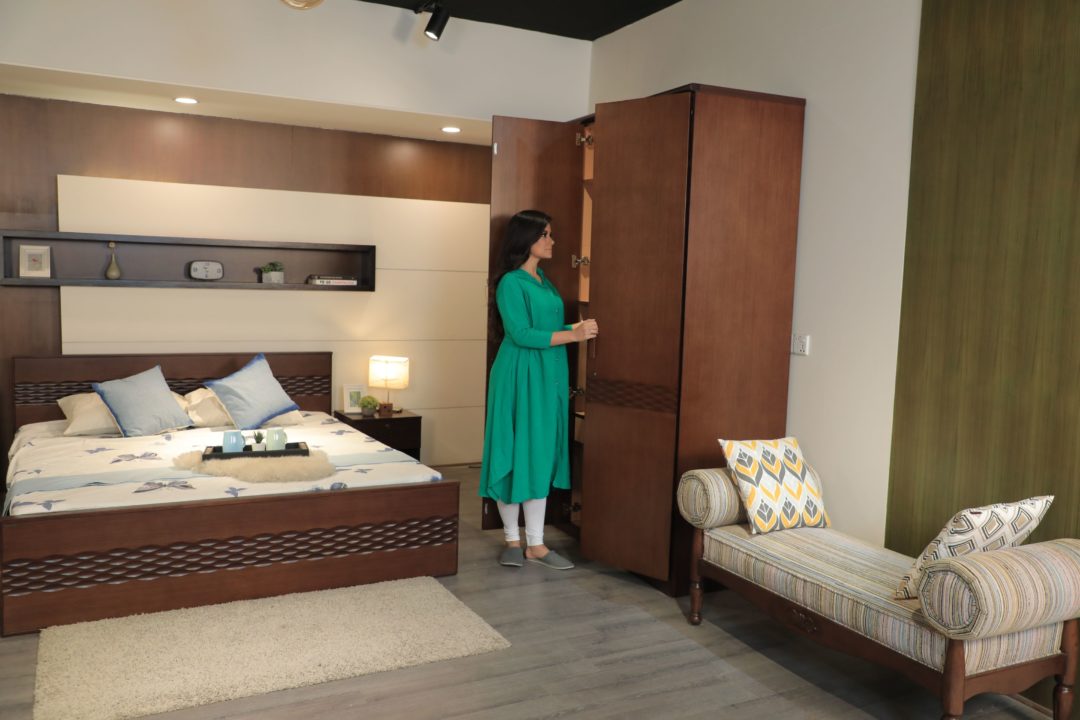 The most important point to note here is that- your old wardrobe, which was more than sufficient for you, will not be enough for two people. Sharing closet space may sound cute and romantic in theories but in reality it is proven to be more beneficial if both the partners have their own storage space. For an average sized bedroom, multipurpose wardrobes like Bradshaw-141 or Chapman-171 would be ideal. Both of these are 3 door wardrobes with a full sized mirror installed on one of its doors. These closets are abundantly spacious and the 3 segments make it easier to keep things in an organized way. 
If you have a bigger bedroom and in need of more closet space, you could opt for a 4 door wardrobe like Carlson-164 or get a modular wardrobe set as per your needs. 
Dressing tables 
Considering the number of post wedding functions and invitations a newly married couple has to attend, it is essential to have a proper space to get ready. In this case the best option is to get a dressing table in the bedroom. Hatil has a wide collection of dressing tables for you to choose from. If you are fond of traditional designs then pieces like Cinderella-153 and Mystic-113 might be the one for you. If you are someone who's bored of seeing conventional dressing tables at home, you might want to check out contemporary sleek designs like Crosby-101 and Proto-150. The modern designs are usually space efficient, and comes with more storage capacity which makes them ideal for smaller bedrooms. 
Sofa or accent chairs 
A soft and cosy sofa is definitely a must-have in every newlyweds' home. And its even better if you can have one in your bedroom. In this case, local sofa designs with conventional wooden structure and hard cushion would not be the best way to go. Choose a sofa or divan with comfortable fabric and accessorise with soft cushions to make it even cosier. 
If your room does not have enough space for a sofa, you may consider getting an accent chair or easychair instead. Accent chairs like Prospero-110 take up less space but can be as cosy with the right accessories. 
More storage spaces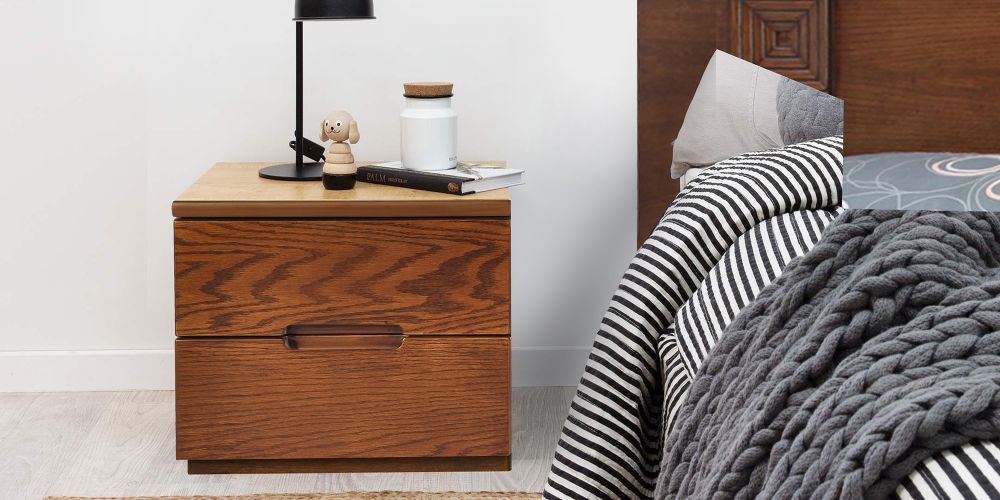 Apart from the closet or dresser, having one or two bedside tables on either side of the bed will allow both the partners to have another storage space to keep personal belongings. Hatil has a variety of bed side tables available in different designs and colours to choose from. Besides, depending on your storage needs and the size of the room, you can explore the options of getting a chest of drawers or a shelf. 
At the end of day, home is where the heart is. So make sure to prioritise each other's needs and wishes and invest in furniture pieces that you both love. And let us know what furniture pieces you will be buying for your new home!