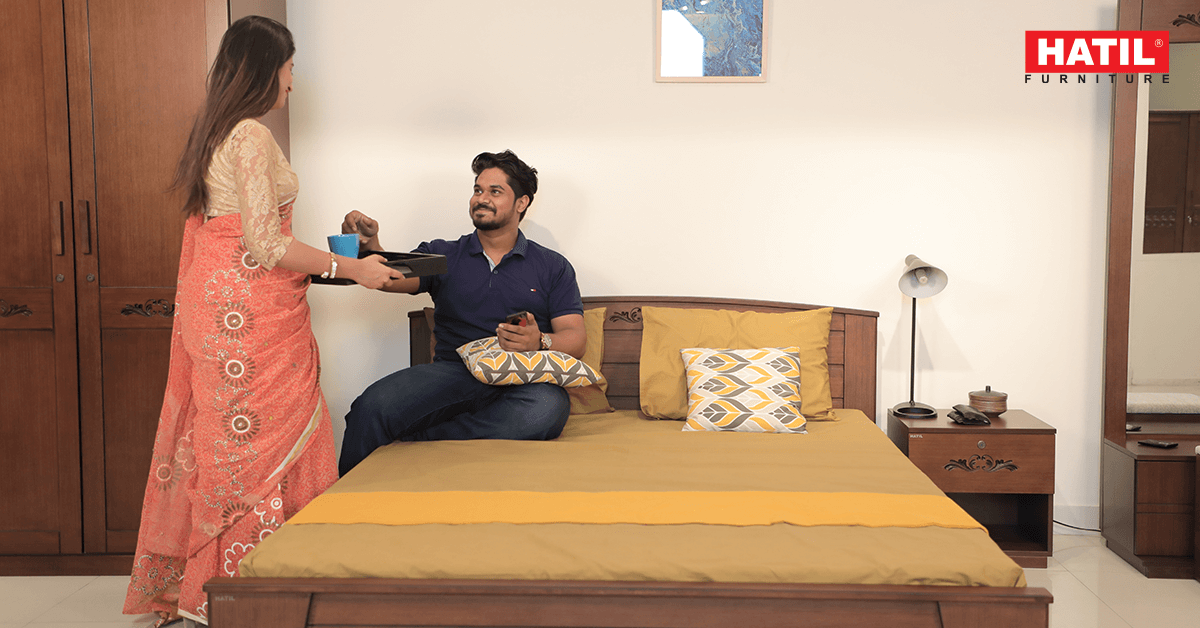 Ways to make your home more colorful
We all are finding ways to start a fresh new year. So why not start by adding new colors in your home? Home is the visual representation of the personality and character of a person. The quickest, simplest, and most realistic way to express your personality is by using different colors to decorate your home.
Every color has a significant impact on our mood and is associated with a specific meaning. Colors actually change the way we feel and think. When designing a house, you should choose colors that are pleasing, calming, comfortable, dramatic, aggressive, or any other combination that brings together various emotions at home. 
Let's have a look at ways you can bring more colors into your home!
Splash of colors in furniture
The shades of wood first come into our mind when we think of the colors of a furniture. But its not really like that, you can create a color palette for your home based mainly on the fabric on furniture. Using bright and contrasting bed sheets and pillow covers can make any bed colorful and vibrant. You can enhance your home by a variety of upholstery materials that complement the other furnishings. Fabric Sofa comes in a wide range of fabric, color and material which will allow you to create the perfect color palette for your home.  You can also play around with patterns and bring in a solid to soften the look if you like. Throw pillows and blankets on the sofa and your bed can also help you have a dazzling array of color in your furniture. You can add Accent chairs to the empty dull corners of your rooms. They also come in an exquisite range of fabrics, patterns and colors.
Painting walls
A fresh coat of paint on walls is an inexpensive way to add a touch of color to your room. Not liking how your living room is looking dull with muted shades of furniture? Brighten the room by painting all the walls or just a wall to create an accent wall for your room with warm and playful colors. If you want a subtle accent, paint the wall in the same color family but a bit darker than whatever else is on your walls. Wall papers are also a great option if you want some textures or patterns in your walls.
Colorful Rugs for the floor
A rug with a colorful pattern or details will add some interest underfoot. Rugs with a colored component will hide dirt and debris and are a good way to slowly introduce more color into your home. This softens up the atmosphere and makes the room more comfortable.
Fresh flowers and plants
Colorful floral arrangements or house plants not only bring an element of nature to your space, they also bring a pop of color. Plants are temporary and portable as well, so you can place your arrangement in different locations to find the spot where you're most comfortable adding a dose of color and life. Fresh plants complement any furniture really well and freshens up the atmosphere of your home.
Bold arts and bright accessories
Your space can be infused with impactful and non-permanent pops of color by grouping like-colored accessories together. To balance out the neutral hue of your living room, you can add bright accessories like lamps, vases, shades etc. or a bold art which can be a statement piece as well. You can also hang pictures in bright colorful frames and arrange them in patterns of your choice. Adding colors is not always about making bigger changes. It can be also done through adding colorful and bright objects without overpowering them