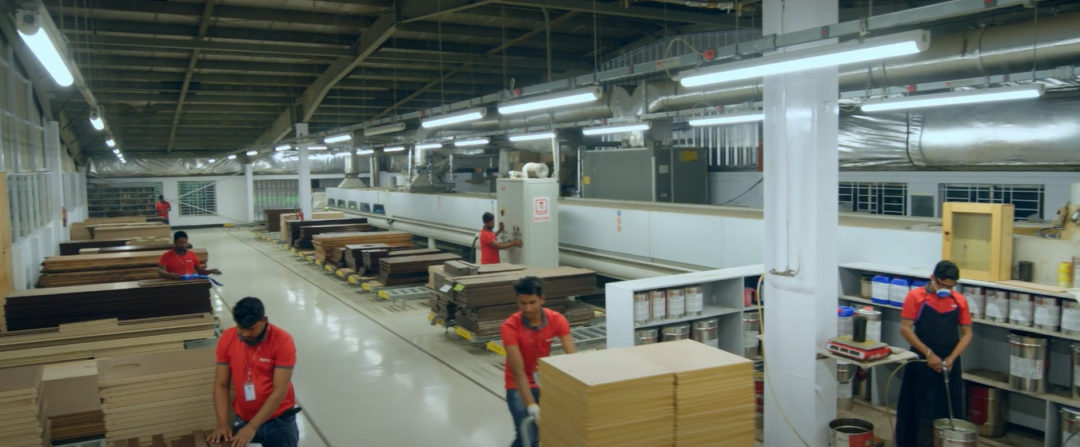 Hatil Furniture Factory
HATIL, Bangladesh's leading furniture company, has centralized the whole manufacturing process for their sophisticated and flawless items. Here's how HATIL Furniture Factory came up with the idea for these incredible goods and put them into action.
HATIL  has consistently demonstrated contemporaneity, technical brilliance, and a sophisticated and distinctive aesthetic in all of their work. HATIL Furniture Factory worked valiantly to transform their scraps of wood into a diverse range of furniture.
The Way HATIL Furniture Factory Makes Furniture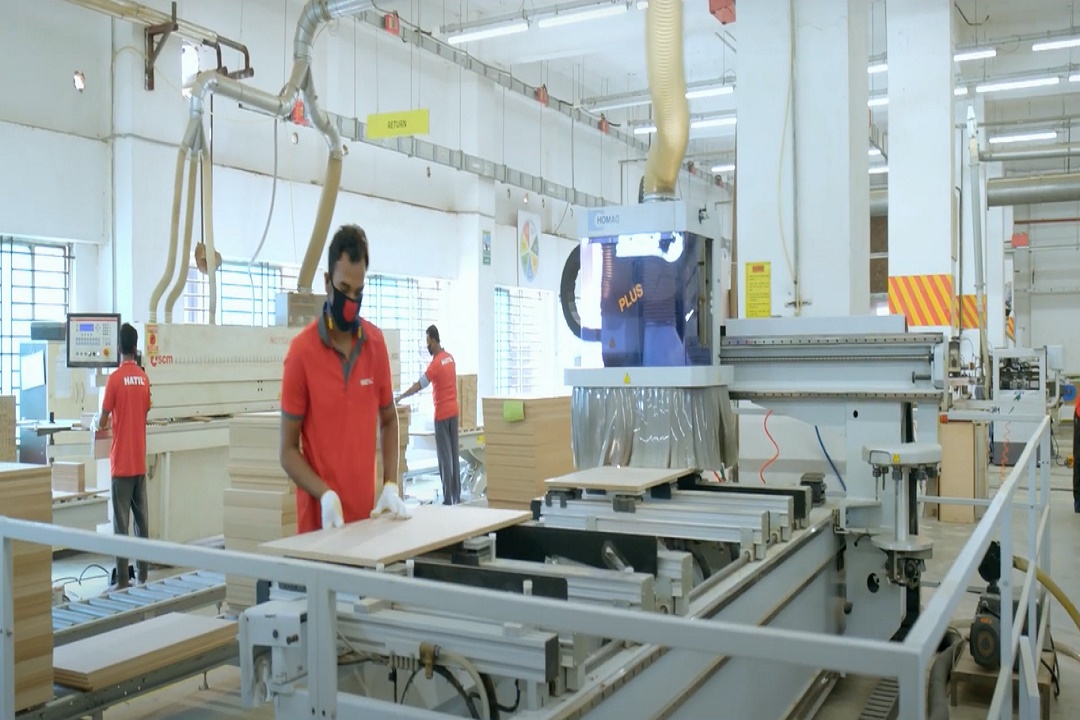 Central Production Plan
HATIL's central production plan adheres to the highest manufacturing criteria. They produce a wide range of products on a site with the right mix of components, resources, procedures, and human involvement. HATIL Factory follows a precise strategy, which is their central production plan, to apply these policies in each of their departments.
Planning and Implementation
They use a master plan, a monthly plan, and a weekly plan to implement our central strategy. One week before actual production stops, the central planning team meets to assess the availability of coordinated relevant unit stock with specified production specifics and to finalize the delivery deadline.
The underlying premise is that once an ingredient enters the manufacturing process, it cannot be idle for more than a second before becoming a part of the final product. HATIL carried out their plan in this manner.
Panel Section
The cutting-edge division is made up of various different and unique sections, with the panel division producing high-quality goods with the support of an experienced crew and high-quality machinery.
Solid Wood Section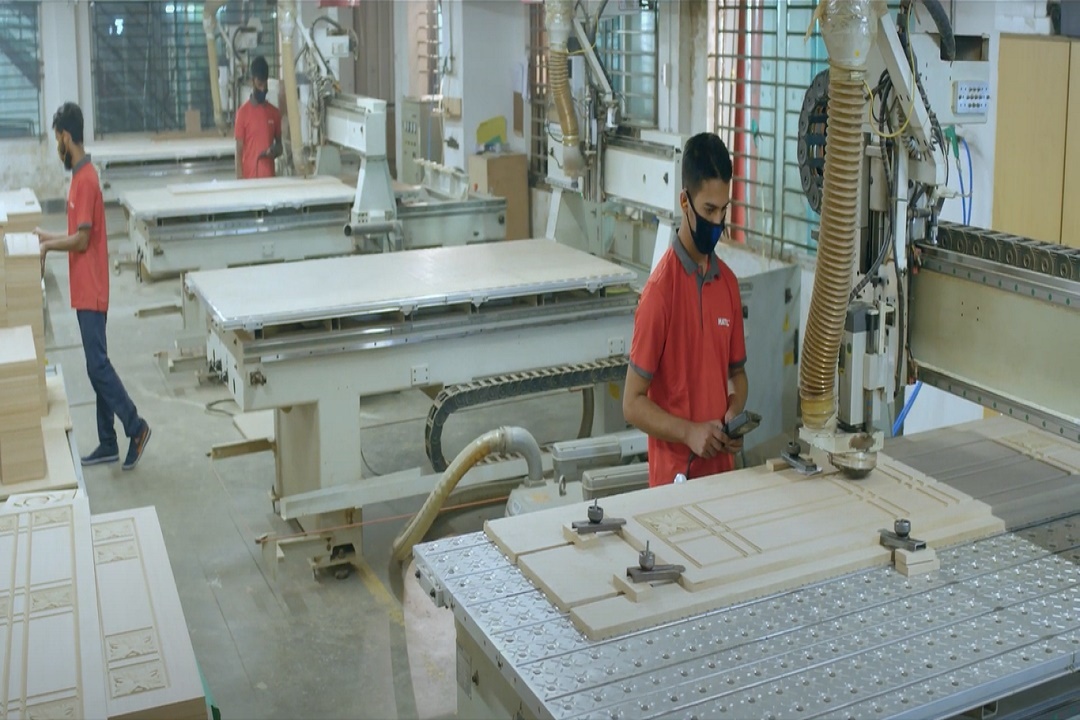 The solid wood portion exemplifies the expertise of antique wood carving. This is accomplished via the use of current artisan high and CNC machines.
The machines have been an industry benchmark for HATIL 's world-famous furniture design for almost 30 years. The wooden portions of the panel perform some more flawless job that will capture your attention, and everything here is done exactly and time is saved thanks to world-renowned high-end software drives.
Making of Chairs and Sofas
HATIL factory chairs and sofa units follow an integrated line production process, which is an one-of-a-kind example. It is made by picking the suitable fabric, swiftly cutting it, and matching it to the associated furniture. Great techniques are used by world-famous machines to keep things intact.
Proper fabric selection means that it compliments the piece of furniture being arranged, which is achieved by the efficient selection of the handcraft fabric development section. They are constantly experimenting with different combinations and discovering new possibilities. HATIL is proud to be an OEM manufacturer for well-known companies.
Our products carefully stay true to all of the international market's requirements, guiding us to satisfy the demands of a sense of correctness and well-earned perfection. A group of interior designers creates innovative products for the market. HATIL Project Solution Team is a recurring initiative for the interior decoration of hotels, hospitals, corporate spaces, and private and public sector projects.
Foam Production
The foam used in handloom furniture is produced in the company's own factory. This integrated facility produces a variety of foam items to match the handloom furniture.
Despite the fact that this unit employs superior raw materials and follows the most up-to-date technique. Surfboards are made primarily of pillow cut and fiber waste. This ensures that HATIL 's strong commitment to recycling is maintained at all stages.
Varnish Section
When the latest technologies and expertise from the previous year are combined, a beautiful finish appears. The varnish division employs a lengthy varnishing process. A high-quality eco-friendly Italian Ultra Violet (UV) and Polyurethane (PU) antique finish is applied, which protects the furniture from the harshness and coarseness of the sun while also adding an attractive touch.
HATIL's finishing work is done by highly qualified craftsmen who ensure that their furniture is produced without errors.
Board Unit
The HATIL brand ethic is deeply rooted in self-reliance, which motivated them to establish their own state-of-the-art board factory. A superb demonstration of high-end machinery that work smoothly to manufacture higher boards from wood offcuts and plywood may be seen here.
HATIL 's famed flush and stern doors are also created here, as are chipboard surfaces such as veneer melamine and other paper laminated items carrying the signature of their experience.
Central Godown
The final destination for finished goods is Hatil Central Godown Hall. These are packaged in flat boxes and are awaiting delivery. Semi-finished goods and parts are stored in the godown, which also serves as an intermediary stock. This intermediary stock is kept here to shorten delivery times.
Aluminium and Metal Furniture
HATIL is a company that manufactures a wide range of items, thus it comes as no surprise that HATIL has its own metal furniture unit. A large assortment of metallic furniture is manufactured here utilizing high-quality machinery. This area also creates accessories and smart fixtures that can be found in handcrafted products.
Safety and Recyclable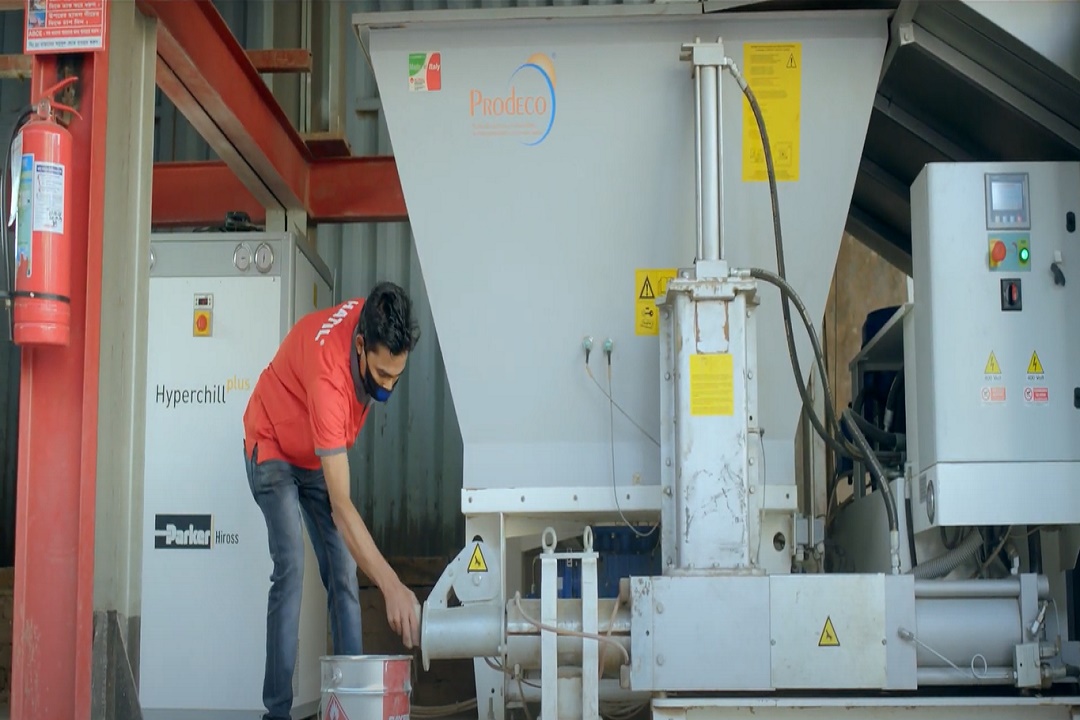 Due to his profound concern for environmental safety, HATIL has outfitted his entire compound with fire detection devices and fire extinguishers. A cutting-edge wood dust collector has been installed to reduce any health dangers. You could say that the folks who work here are able to breathe freely as a result of their efforts.
Conclusion
HATIL's products bear the stamp of stylish and high-quality furniture. HATIL's goods always exude world-class quality and beauty. The process of creating these fantastic products is exposed here, which brings out the taste by creating unique pieces of furniture and positions them as the greatest and top furniture company in Bangladesh.