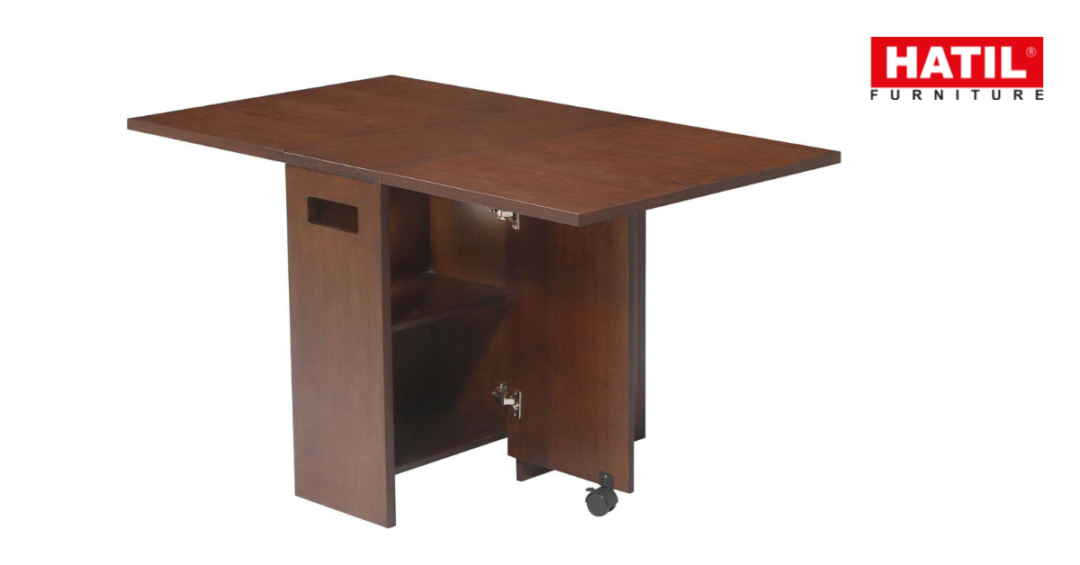 Kingstown-194 | Dining Table or Cabinet?
If you're looking for a quality dining table with top-notch service and warranty, then you can go with the Kingstown-194 product of Hatil furniture. All the furniture of Hatil has a bold design with creative innovation and uniform structure. Significantly, the Kingstown-194 variant is multipurpose furniture. It is made of Kiln-dried beech wood. The dining table is constructed with elegance and has a wooden top of excellent quality. This table also has a lacquer finish with an antique texture. With a well-governed form and structure, this dining table can also serve as a mini cabinet, increasing the storage capacity.  Along with its two-in-one-go venture, it is also durable and will last for a long time. Now let's talk about some key features of this product in a detailed manner.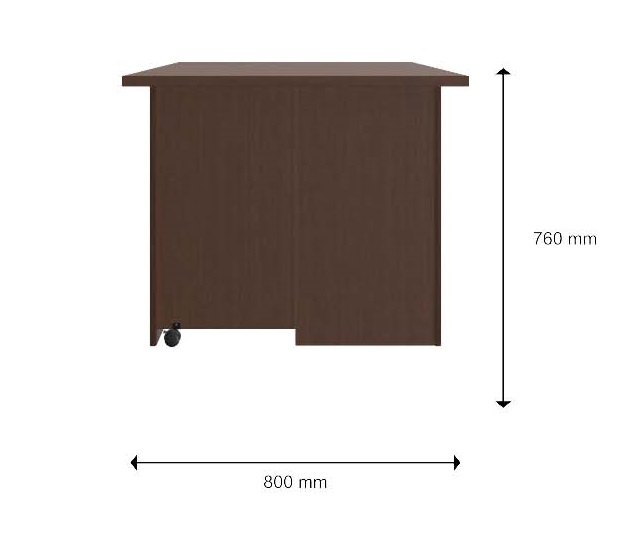 Key Features
Kingstown-194 dining table comes with the following features:
Imported high-quality hardware fittings
Made from Kiln-dried Beechwood and veneered engineered wood.
The table is 1400mm in length while expanded, 800mm while folded, and 760mm in height.
High-quality environment-friendly Italian Ultra Violet (UV) and Polyurethane (PU) Lacquer in antique finish.
Weighs 50 kgs.
Indoor use only.
It is made of natural components and will have natural differences in grain construction and occasional minor blemish.
Assembly or product installation will be carried out by the company at the time of delivery.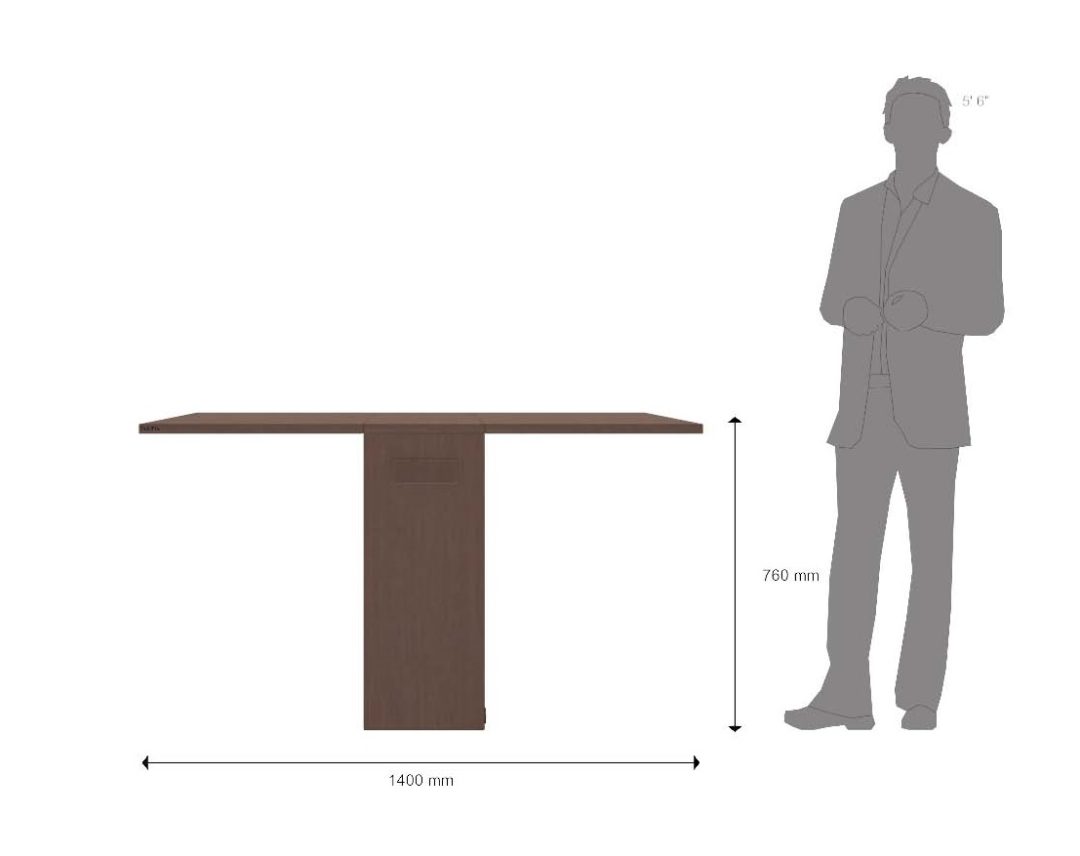 Taking care of the furniture
You should keep the following instructions to appropriately take care of the product.
You should lift the furniture instead of dragging it across the surface while changing its position.
To avoid getting the product stained, you should wipe the surface dry with a soft cloth immediately.
Dusting the product regularly with a soft, lint-free cloth is adequate to clean the product. But, you should use a slightly dampened cloth for cleaning and make sure to dry the surface afterwards to avoid water spots.
Do not get the furniture exposed to direct sunlight. The UV rays of the sunlight will damage the wood, color finishing, leather, fabrics, and rugs over time.
Controlling relative humidity and temperature is essential for prolonged furniture service along with leather and upholstery.
Do not put nail polish remover, hair spray, perfume, glass-cleaner, potpourri, or any other products containing solvents directly on a wooden surface as they can cause damage.
Avoid using any products like laptops, desktops, ovens, etc., which creates excessive heat, cold, or moisture as these can cause damage to the wooden finish. Try to follow the manufacturer's instructions and use a protective layer underneath to use such products.
The table is termite protected, but white ants can still cause damage to the furniture. So, avoid putting the furniture in wet places as high moisture often attracts white ants and fungus. Sufficient sunlight and airflow are suitable for the structural integrity of the table.
Rubber and plastic footpads can react with a lacquer finish, so avoid putting cork, vinyl, telephone, clock, and other electronics with rubber and plastic footpad on the surface directly. Use a protective layer of cotton, linen, etc., to avoid damage.
Color options and Pricing
There are two color options of antique-natural and antique with a lacquer finish. The table is originally priced at 24,200 BDT but it comes down to 22,990 with a discount. But you need to keep in mind that the price will change according to the size, fabric, color or material changes. There is also EMI availability and it starts from 3,832 BDT.
Kingstown-194 is an excellent dining table with various functionality and quality service. And with the yearlong warranty service provided with it, you don't need to worry about the product's after-sales service.