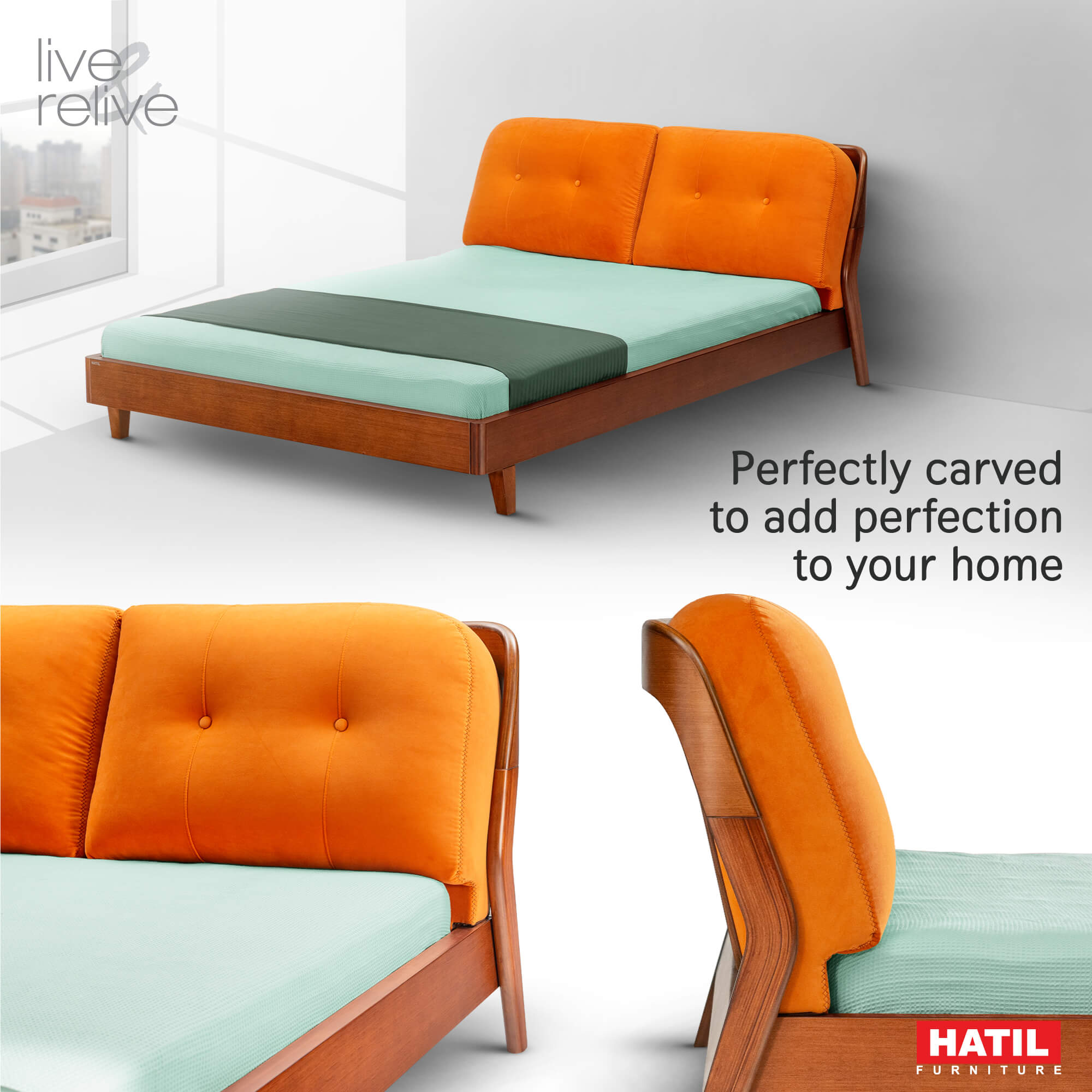 HATIL Redefining Luxury Living with Minimalist Furniture
Luxury, a word rooted in Latin, has been tweaked and morphed over the centuries. We associate luxury living with wealth, comfort, and aspiration. However, true luxury and contentment do not come from having a gigantic home adorned with bulky and decorative furniture. It comes from having minimalist, functional, and meaningful furniture in our homes that simplify our lives. As the way we understand luxury living has taken a new meaning, HATIL seamlessly blends the essence of luxury with the simplicity of minimalist furniture.    
Embracing Minimalism – A Paradigm Shift in Luxury
Diego Della Valle said, "Luxury is possible to buy. Good taste is not." HATIL has artfully embraced this philosophy. Minimalist furniture by HATIL transcends trends and captures the beauty of modern and conscious living. 
One of the pioneering leaders in Bangladesh's furniture landscape, HATIL has remained dedicated to crafting furniture that marries elegance with functionality, catering to the evolving tastes of consumers worldwide.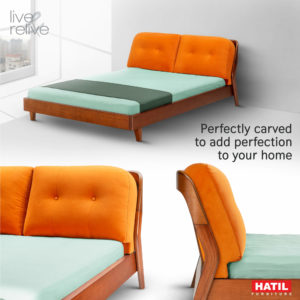 SmartFit Furniture by HATIL
In urban dwellings, where space is a precious commodity, HATIL's SmartFit furniture becomes not only a design choice but a practical necessity. The clean and unobtrusive designs optimize space utilization without compromising on style. 
For example, HATIL has introduced Dunham-107, which turns from a step ladder into a chair. Similarly, you can use
Juvenile-198 as a sofa and bed to accommodate extra guests. HATIL's furniture pieces are a testament to the art of subtle sophistication – each creation exuding an understated elegance that speaks volumes without overwhelming the space.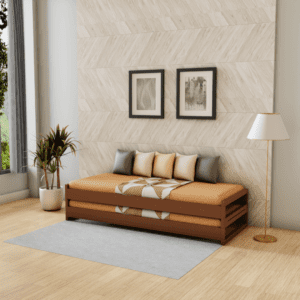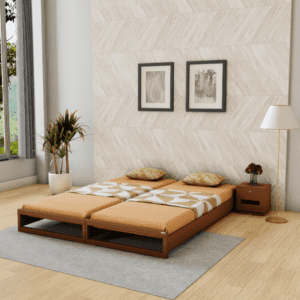 Timeless Designs for Modern Age
True luxury withstands the test of time. HATIL's minimalist furniture boasts designs that are inherently timeless. Minimalist sofas by HATIL effortlessly blend into your home, adding the element of sophistication and luxury. 
Take the examples of Detroit-271 and Tangelo-239, which effortlessly strike a balance between functionality and aesthetics, redefining opulence through their sleek lines, impeccable craftsmanship, and attention to detail.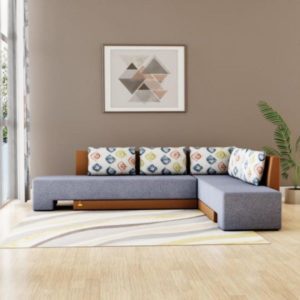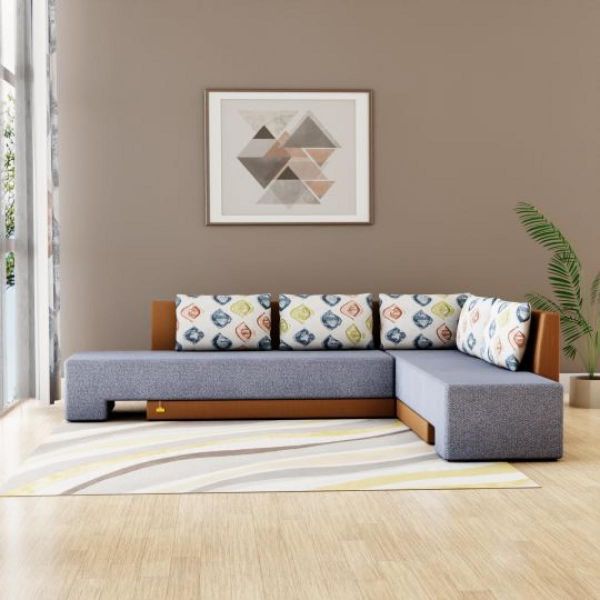 Materials that Matter 
Luxury lies in the details, and HATIL pays meticulous attention to the materials used. The fusion of premium woods, innovative textiles, and modern finishes creates furniture that is both visually stunning and a delight to the touch.
Wardrobes by HATIL are both durable and eco-friendly. Spacious inside and beautiful to look at from the outside, The Kingston-136 is an impressive complement to your bedroom, if you want to keep your belongings efficiently. The wardrobe comprises high-density particleboard covers that can bear heavy loads and conform to international standards.
Also, the Bruce-154 has a charming vintage and organic appearance that is visually pleasing. With its simplistic yet potent ambiance, this furniture item is perfect for any home. Keeping up with the changing trends, HATIL always puts a priority on modernity and durability.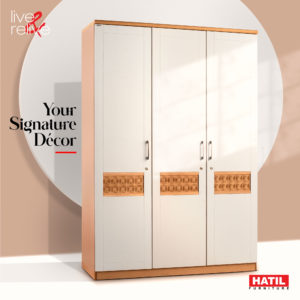 Versatility Redefined
In this modern age, luxury living extends beyond residential spaces. HATIL's minimalist creations seamlessly transition from residential bedrooms to corporate boardrooms, leaving an indelible mark of sophistication.
For your home, HATIL has a perfect rocking chair made of steel, Twinkle–101, ideal for any season—be it summer, rainy season, or winter, as this chair is resistant to sun-induced color fading, immune to mold, and resistant to water damage on the wood. 
Swivel chairs by HATIL can be great additions to your office. They are crafted utilizing advanced Japanese CNC machinery through cutting and shaping processes, helping you to relax and stay focused at work.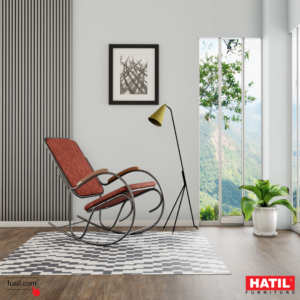 A Greener Shade of Luxury 
In an era of environmental consciousness, HATIL's commitment to sustainable practices adds an extra layer of allure to its minimalist furniture. Each piece is a testament to the harmony of luxury and eco-friendliness.
For a greener and more sustainable future, HATIL is at present, using Forest Stewardship Council (FSC) certified oak and beech wood to manufacture furniture. To collect fine wood dust and ensure workers' safety, HATIL has introduced a state-of-the-art dust collection machine in the factory, showcasing its commitment to bringing sustainability to the furniture manufacturing industry.  
Author Shannon Ables explained, "True luxury doesn't land in our lap prepackaged, but rather through conscious living and self-awareness, followed by an appreciation for quality, not quantity." So, as we move forward toward an era where the beauty of simplicity is celebrated in modern living, HATIL has emerged as a pioneer in redefining luxury living through minimalist furniture.