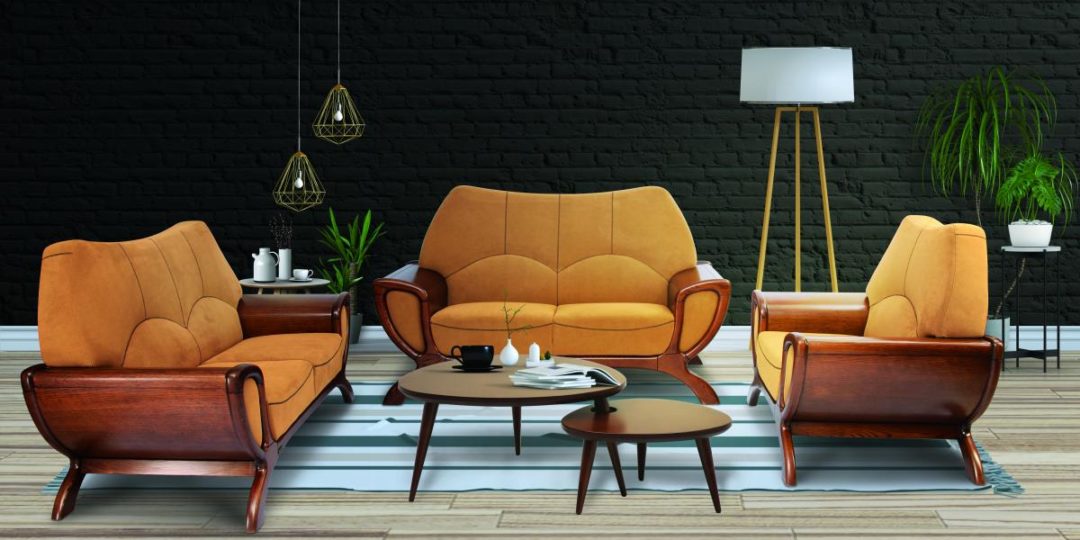 Transform Your Living Room This Winter with HATIL
With winter gleaming at the corner, we will see more changes around us. These changes will also see in our upgrade of indoor furniture. For you, HATIL offers new winter furniture designs to even the playing field of this dark-gloomy natural tone with comfy and warm colorful fabrics. From Sofa to center tables and living room chairs, HATIL will cover your need for a cozy, yet contemporary look for your living room with this photo gallery and suggestion.
Sofa
Sofa-sets or couches are the centerpieces of a living room. While deciding on a sofa set, certain aspects should not be overlooked. The background in which the sofa is going to be set, the size of the room, and the design of the sofa to complement the room. HATIL suggests Hyperion, Tangled, and Leeds for your winter living room design.
Give your living room a light outlook with HATIL's Hyperion. Hyperion's upholstery design comes with light-colored comfortable fabrics for your sophisticated design choice. The structure is made from HATIL's innovative engineered wood giving the sofa structural rigidity to withstand years of usage. The Hyperion is a modern furniture enthusiast's style choice and will never go out of style.
Winter's arid nature leads to dust build-up and makes your living space an unclean mess. The trestle-style legs are made of mild steel with a chrome finish, while the upholstery is simple and adds instant class to any space. This sofa has different colored cushions complimentary with the patterns and textures to add to the carefully put-together classy look.
Leeds can be the perfect piece for your winter couch upgrade. The U-shaped magneticity that the Leeds offer with its soft-durable cushion with HATIL's innovative bend wood technique will live through years after years. As this sofa has a visible wooden frame outside, this elegant sofa will suit any interior, offering a casual, charming vibe for your living room.
Center Table
So, you have decided on the sofa. Now it's time to choose a center table to compliment the sofa set you went with. HATIL picks the top center table designs for you which will be the perfect companion for your sofa set.
Center tables are an essential part of a modern homeowner's living room. Design is the most crucial part of any center table. Gabriella meets that criteria, it comes with a bent wood frame to give it its structural integrity. It has a glass panel on the top, as well as in the base making this center table a design enthusiast first choice as well as making this center table an integral part of your winter living room decoration.
Dove's unique design comes from the top glass base and Kiln-dried beech and veneered engineered wood. It has a simple design if you are looking for something minimalistic. The two racks are there to help you keep your favorite magazines or books near your couches. With the thick 8mm glass panel on top, you don't have to worry about the glass breaking down. It's a center table for you if you want to go for a simple yet elegant living room design.
Myriad has an abstract design for the affable furniture enthusiast. You can always choose traditional center tables, or you can go for Myriad, the mesmerizing centerpiece for the couch in your living room. Myriad is made from Kiln-dried imported beech and veneered engineered wood. The antique finish of the Myriad with its' neoteric design can reflect on your sophisticated nature as a furniture connoisseur.
Living Room Chair
The living room chair can enhance the beauty of your living room with the couch and center table. It's a classy choice for a modern household. HATIL offers to top the line living room chairs for you this winter.
Pedro is simply a chair without any extravagant outlook. Its simplicity makes it our first choice as this simplicity makes sure that it can supplement any background and furniture in your living room. This low seated chair is purely a comfort machine. HATIL's bend wood technique and soft durable cushion make Pedro a modern buyer's ergonomic friend.
Prospero is the living room chair to give you, the user, a royal comfort. With the leg rest Kingsport, the set is made to make you feel like a monarch. With soft durable cushioning and high-quality materials, Prospero will give you a heavenly warmth this winter. Whether reading the newspaper in the morning or enjoying your own company, Prospero can be your option.
Sunshine's design follows HATIL's innovative bend wood technique to fulfill your ergonomic needs. The antique finish gives this chair a glow that will emanate throughout your living room. Its' wooden structure with comfortable soft cushioning makes this chair a viable choice of yours.
After going through our suggestions, now it's time for you to go out there and find the perfect furniture for your living room this winter. Let us know your favorite product from the list by reaching HATIL on social media. If you liked anything from the list and went ahead with our suggestion, we would love to see how you've placed the furniture in your house. So, do send us a photo or give your valuable opinions on our products, it will mean everything to us seeing our customers happy with the products.