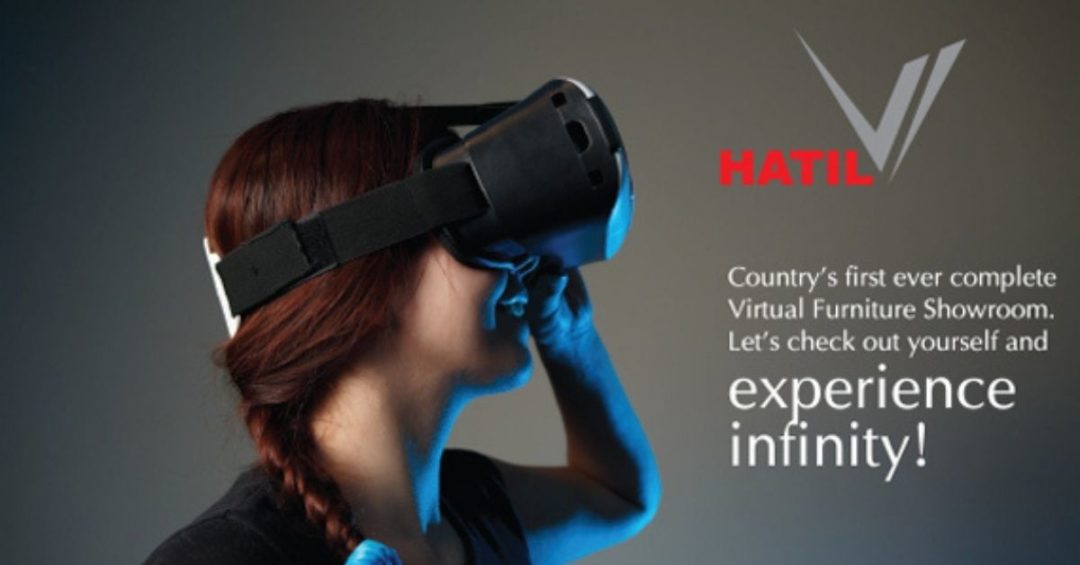 Virtual Showroom of Hatil
Physical showrooms used to be the crown-jewel in the wholesale & retail business industry. But, people's consumer behaviour have evolved drastically while remaining stuck in their homes during global pandemic. Even though covid cases are declining gradually, people have gotten habituated with a new way of lifestyle with the 'new normal'. Thus, one of its main victims are physical stores which lost their glamour and are becoming relics of the past.There is no exception when it comes to the furniture industry. 
In order to tackle this ongoing crisis, Hatil took up a very tactical approach of coming up with the country's first ever virtual furniture showroom and bringing the whole 360 degree experience of visiting Hatil in the palm of their customers'  hands.  
What is a virtual showroom?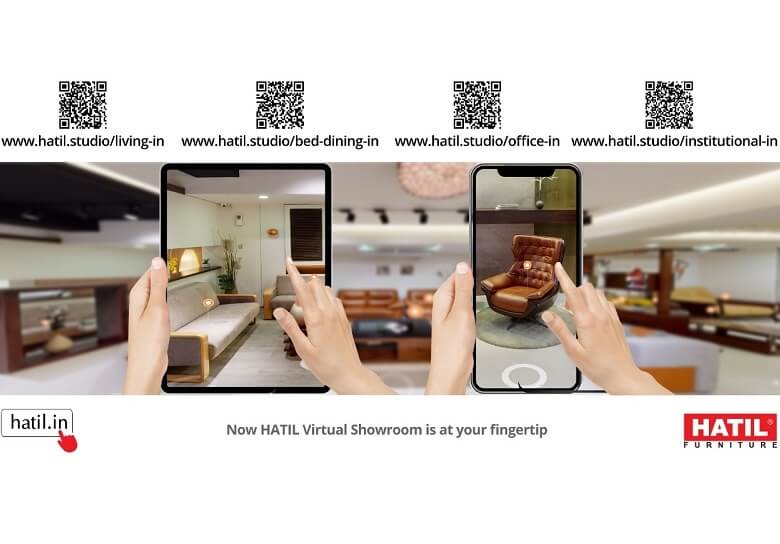 To put it into simple words, a virtual showroom is all about giving your customers the thrill of a perfectly furnished environment with all the products of the brands not having the hassles of leaving home. It is a 3D world created via virtual reality that liberates interior designs from the shackles of a physical space. It also plays a great role to show clients how each piece of furniture can work in a specific setting. It has also become a fundamental solution as physical presence hasn't been possible the last few years. The doors to showcase your new collection in various ways without having the products in stock have been opened through this amazing platform.
HATIL V: The Finest Virtual Showroom In The Country
Hatil has retail showrooms all over Bangladesh and other countries but in order to open their doors of exquisite furniture to all of their respected customers, they have come up with HATIL V.
This initiative is the first of its kind in any furniture company of Bangladesh and it is available in all kinds of digital devices via this link. The whole experience is divided into four different sections in order to cover all kinds of products in every showroom. Such as-
i)Living Room Experience
ii)Bed-Dining Experience
iii)Office Experience
iv)Institutional Experience
Let's look into some of its amazing features and truly understand its significance.
Serving Clients any time, any place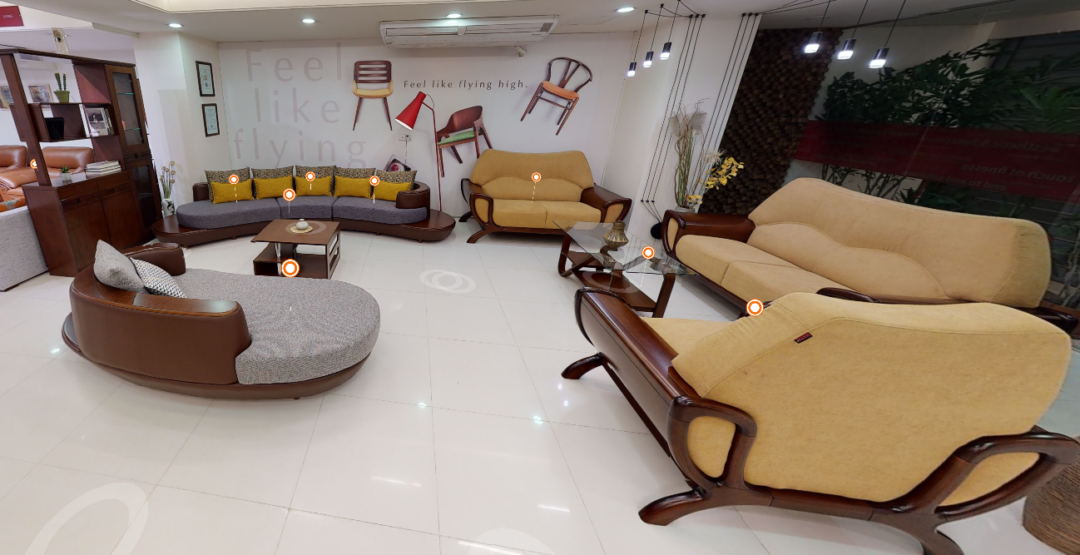 There are no time limits when dealing with customers in a digital showroom. As a result, commercial and professional interaction with clients regarding the brand's products can take place with much greater ease in their own time.

As the virtual showroom is open to everyone indiscriminately, it has made it possible to tap into a potentially unlimited consumer lying around in remote areas of Bangladesh and other countries. They can experience the furnished environment and the products even from miles away.
360° Rendering: An Evolutionary Experience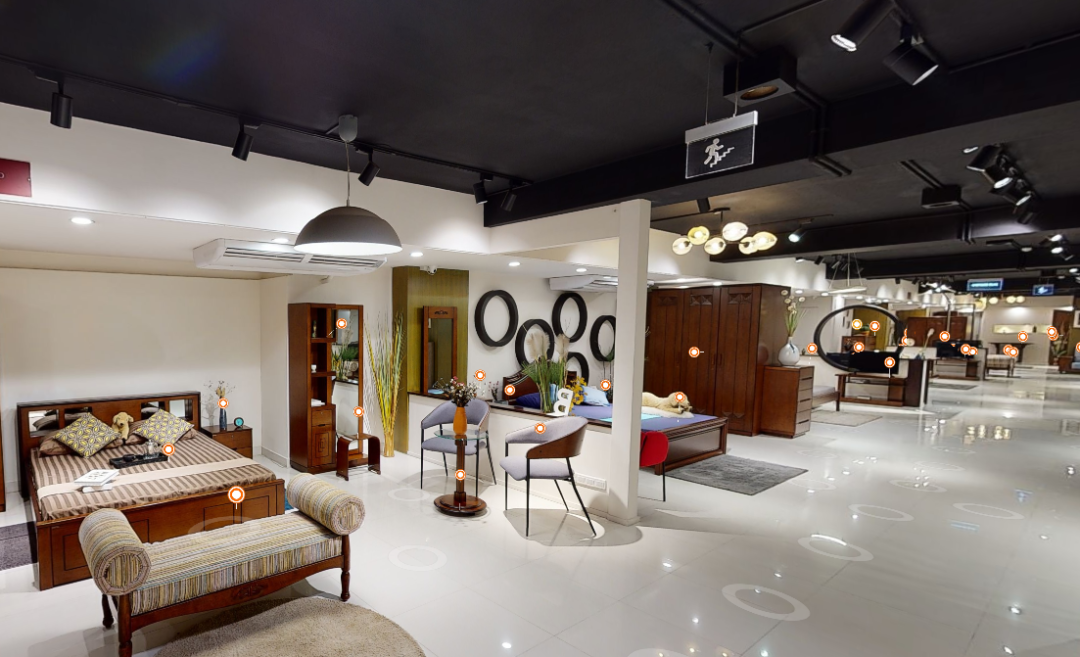 High quality renders are a must to introduce clients to the virtual showroom via digital devices. A 360° rendering of the showroom gives an added value to the clients' experience giving them the capability to navigate the locations at their own pace and preferred visual angles. They will also have the capability to view the products in their suggested arrangement from their smartphones or from their computer.
Thus, all those customers that had trust issues after checking the furniture online can finally feel how it looks in the showrooms or even in a specific setting and easily get rid of their doubts with literally less than half the effort.
Virtual Showroom: A Value Added Service
Till date, the furniture industry of Bangladesh has been unable to deploy effective marketing strategies that grasp those significant market opportunities, primarily because the industry does not understand consumers' furniture behaviour. We have jumped into aggressive digital marketing, spent millions trying to make the online purchasing system fluid without being aware of the main problem. It is that the prime consumers of the furniture industry aka the last generation/millennials still rely on offline activations & campaigns that can give them an in-depth overview of how the furniture feels in their own hand rather than on pictures through digital manipulations. It got worse and the industry was on the brink of losing all hopes of having good sales as the global pandemic struck the whole world out of nowhere. Thus, a virtual showroom is the only alternative in this ongoing crisis.
As the new world unveils, every person needs to be prepared for the evolved behaviours of us human beings. It starts with accepting how much we have become dependent on technology in order to find ease and functionality amidst all the complexities. That's why HATIL V has been a brave & effective step in the new world and its benefits are yet to be unraveled in the furniture industry. Visit the finest virtual showroom of furniture today and get your hands on HATIL's latest products staying at your home with ease & comfort.