5 habits to keep your home always clean
Home is a place which is possessed by one for permanent or semi-permanent shelter and built with love. The challenging part after owning or renting a home is managing it with cleanliness. It is crucial to keep home clean because it affects our mind in day-to-day life. Filthy or messed up homes may make us gloomy and dispirited. But it gets exhausting keeping home clean. Love for home becomes hateful then. Sometimes you become worn out by just thinking of it both physically and mentally, right? In consequence, we are here to minimize the toughness of keeping home clean with the 5 basic tips. Try to make them your lifestyle habits and see the result!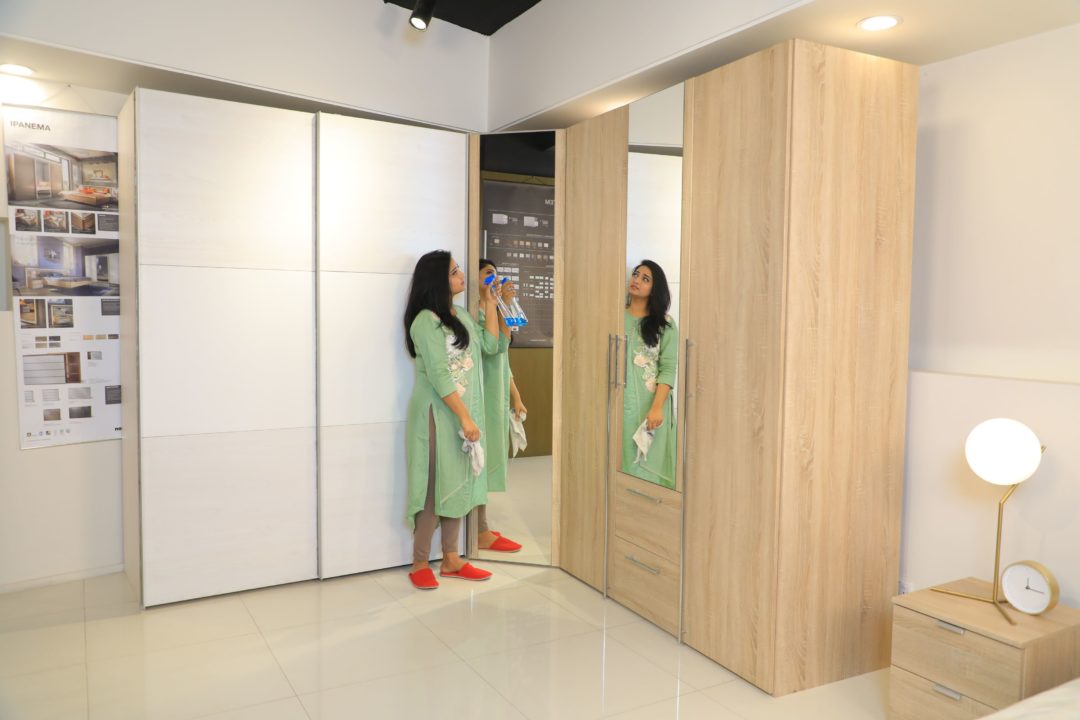 Cleanliness brings happiness to your home!
Clean as you go 
The first and foremost tip we like to give you is to clean immediately whenever you see any dirt. Don't leave it for later. We cannot always maintain it which results in a messier home. So, try to follow the tips and once you get habituated with this, you don't have to put a lot of energy or time in cleaning. 
It also includes the spillages. Clean it up at once before it gets dry. Otherwise, you find yourself searching for DIY or hacks of cleaning the spot made of spillages. It will be burdensome and time consuming too. Specially kids make spillages while eating. If you have kinds around you, it's really a handy tip.        
Keeping things back to their designated place
Many of us often come home being tired and put the office or shopping bag as it is. These create nothing but chaos. Furthermore, we take things and use them but forget them to take back to their place. A common scenario in our household is we take coffee cups on our balcony to enjoy the evening and don't take it back to the kitchen. It just overloads the daily cleaning routine. 
To avoid the troubles, after using what you need, make sure you keep it back to its designated place. Similarly, instead of cramming shopping items in one place, put them in the place they are supposed to be like brush or toothpastes in the bathroom's basin, grocery in the kitchen, dresses in closet and others.
Let every piece be in a designated place!
Making a dusting routine 
This step is easy to follow and a convenient way of cleaning home. A home consists of a bedroom, living room, dining space, kitchen, bathroom and so on. All of them are needed to be included in the routine. We are to set up our minds for Eid or festival time to get every corner of our house. But if you make a routine of what to do daily, weekly or monthly according to your home space, the cleaning process will not be back-breaking at one time. Put the routine on the wall of the kitchen or stick it with a fridge magnet so that you can check the to-do list. You may not notice you're doing this later as it will be your habit. 
Using dustbins and storage baskets  
An organized home is a key to a clean home. Put dustbins all around the house like in living rooms, dining room, bathroom and kitchen to avoid littering. It is a must if you have kids or students at home. Kids tend to throw wrappers here and there. Students need to dispose of waste made from paper and pencil. You can throw them out from the dustbin twice a week or as you need. 
Make storage baskets or trays for your friends. You can clean up and organize the mess in minutes. For example, if you keep remotes, toys, chargers in a basket from the first place, you don't have to clean the table or the area they were previously kept. To organize and clean up dining essentials, a storage basket is very helpful. Keep a basket in the living room and use it when winding up for the day by transferring the things which don't belong to that place.
Always be decluttering
Last but not least, decluttering is usually a good idea. Keep a basket for the items you no longer require. Donate them or sell them at a discount to the people who need these. This is how you can make use of the available space to store the items you require. You won't have to deal with a layer of dust from unnecessary items. Even if you do a big declutter once a year, getting into the practice of decluttering as needed can make cleaning a lot easier.
Don't you have a dream of waking up in a clean home and also going to bed with it? Don't stress yourself. Maybe we cannot fulfill your dream by an Aladdin's lamp but hopefully you will be benefited by our tips.