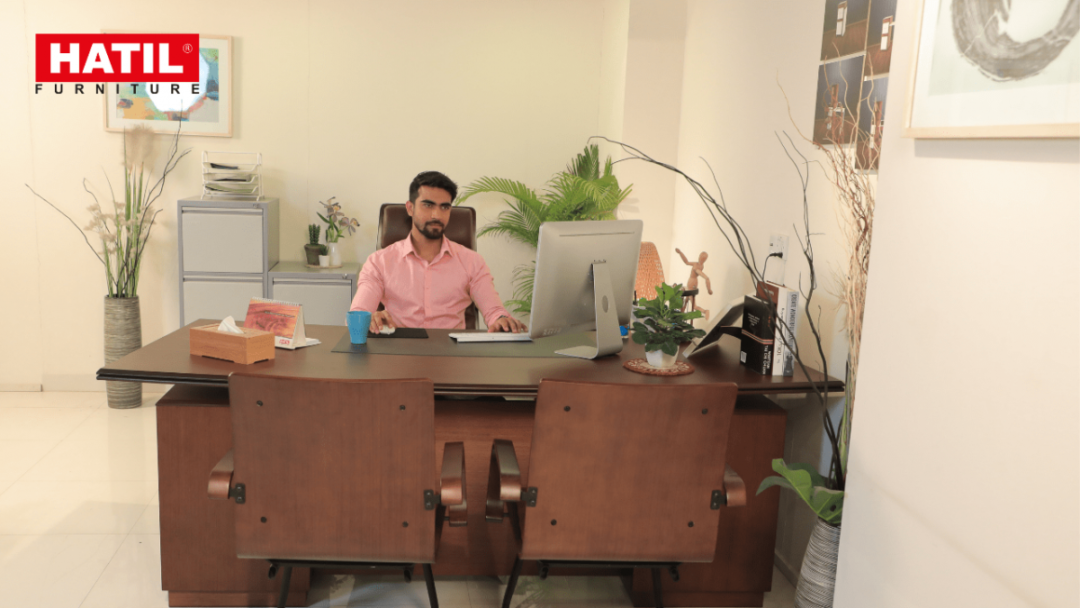 5 Office Decor Tips to Increase Productivity
The work environment has a huge influence on your rate of productivity and performance. Often you would feel distracted if the surroundings of your workplace don't complement well with your mood and your focus will be all over the place. In the end, it compels you to stay at the office late or get stressed because of the long hours.
Office Decor Ideas
There are tons of simple and affordable tricks you can integrate into your office that will make you feel more energized, inspired, and motivated to take on the day, even during the dreaded afternoon slump. And the beauty of these tips is that they can be applied regardless of the shape and size of your office. Let's look into some of them below.
Maximize Lighting
Light optimization is one of the most effective ways to boost productivity at your workplace. It helps you to reduce the eye strain that falls by reading under low light. If the infrastructure is under your control, maximize the natural light you're working with as much as possible by utilizing sheer, breezy window treatments rather than heavy and opaque. Because opening the window shades now and then brings in that natural light and energy which is completely irreplaceable. Other than that, opting for bright white bulbs can be a really good alternative and help you to save your daily energy. Glares from computers or shine from overhead fluorescent light have a history of causing headaches and triggering migraine. So, it's best to leave them out when you are making changes to the infrastructure.
Decluttered Minimalism
Minimalism is one of the most popular and trendy aesthetics of the new generation. It makes your space look chic and inviting while making it easier for you to get things done. So, get all of the clutters around your office compiled and arranged in their specific places. It will help you to reduce your stress more than ever having a calm and peaceful look & feel to your work environment. 
Inspiring Colours
Colors are packed with productivity potential if you can find the right one for your office. According to scientific studies, there is a direct influence of color on mood and productivity. So, having that right balance of color on the walls, floors and furniture can really up your game. Blue stimulates one's brain to think freely, yellow allows your brain to be struck with a punch of creativity, green hue relaxes your mind and helps you to be calm & cool before you take a major decision and red has been known for elevating your heart rate, blood flow and keep you on your toes almost all the time. Then again, it varies from person to person. For some, monochromatic color can be the play and even a blend of multiple can induce the best version of them in the workplace too!
But, if changing colors is not in your hand, posters, trinkets, and photos of your favorite color can be hung around your desk to set your mood on the right track. 
Lively Greenery
Adding greenery is the key to coziness and warmth in your work environment
Adding greenery to your workspace really brings a feel-good vibe purifying the air. It removes that congested & uncozy feeling from the room helps you to gradually grab control over yourself and lets you put your cognitive attention on work. It also offers you an extra opportunity to customize and enhance your office interior with unique pots of plants and decorative vases.
Utility Storages
Clutters were always about zapping your productivity and arising chaos. So, considering them as your biggest culprit to find peace won't be wrong. Incorporating spacious storage boxes can help you to keep your writing utensils, papers before they're processed, and miscellaneous office supplies more organized. It will instantly make your space more neat & clean and makes your work environment more compatible to your mood.
Addition of Vision Boards
A board featuring daily to-dos provides you with an ongoing update of how much work you have left every day which helps you to stay on your hill all the time and spend your time accordingly. You can also add the short-term goals to check out as soon as you complete them and the long-term goals to give you a clear overview of how far you are from reaching the targeted milestone. In the end, this small addition to yours helps you to both boosts your motivation to work know the purposes behind working hard every day, and gradually leave the office early with a smile on your face and very less stress compared to before.
Including nature, playing with lighting and colors, and creating a modular way to decorate are four simple steps that can go a long way in keeping yourself and your employees productive and happy.
So, make these required changes today, get rid of that sappy & lazy feeling coming to work, and give yourself & your employees an early morning shot of a productivity boost via your well-planned office interior.