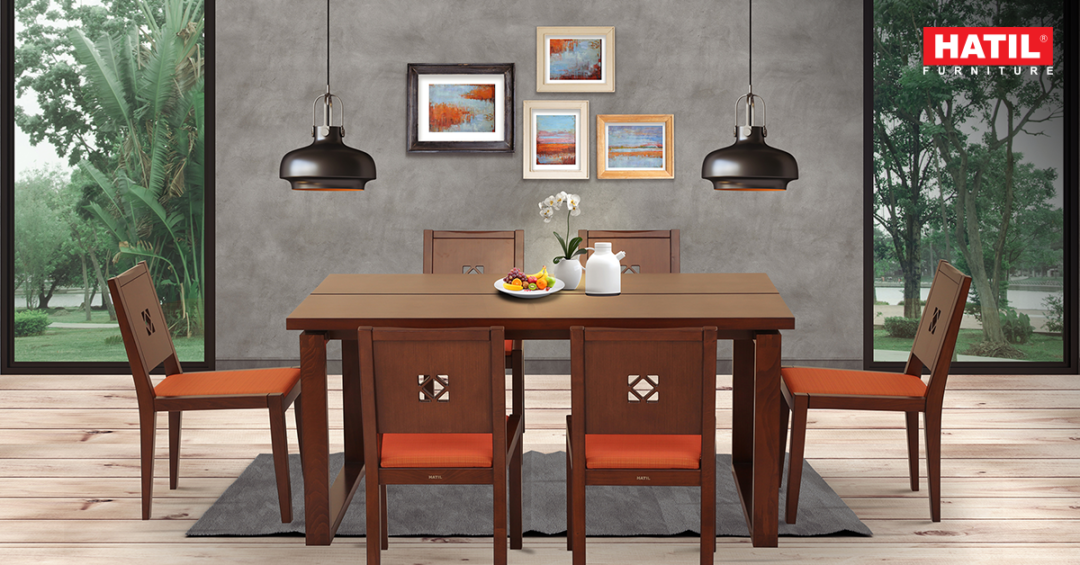 5 Tips for Decorating Home in Durga Puja
It's almost that time of the year to celebrate the victory of Goddess Durga over the evil demon Mahishasura. During this period of festivity, the devotees won't even mind going overboard over Pooja Celebrations and Home Décor. After all, the surroundings need to exhibit a pristine charm with a mesmerized aura of holy spirit and every interior needs a make-over.
When making plans for a home decorating project at the time of Durga Puja, it is important to put attention on the details such as the theme, materials and intentions for the space being decorated. Just like previous year, this year the festival will also have to be celebrated with many precautions due to the pandemic. So, celebrating Durga Puja at home with your loved ones would be the wisest choice.
We are here to help you with some tricks and tips you can get your home ready for holy festival!
5 Tips for Durga Pooja Decoration at Home
Fresh Flowers for the Essence of Purity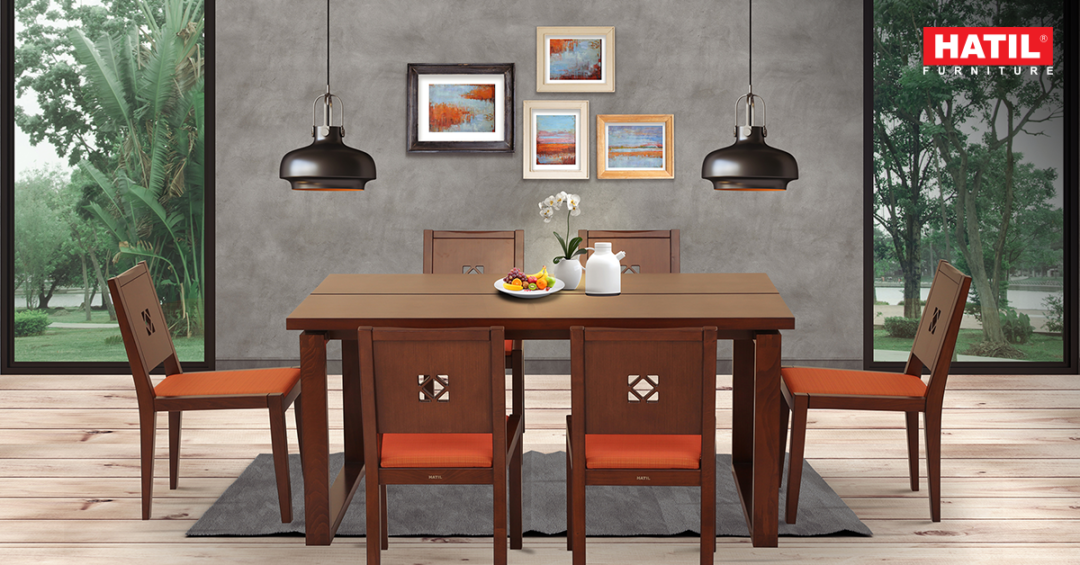 Fresh flowers for dining table top can create a subtle festive look
The delicacy and immaculateness of flowers are amazing. They generally add that oomph to the décor at whatever point is utilized. Besides, flowers are very easy to recycle as well so they are very eco-friendly and natural and the best choice for any simple decoration at home.  You can use long strings of flower garlands and mango leaves to decorate the walls around the idol. You can also place flowers in floating water with scented candles in between them. For side and dining tables, arrange fresh ones in vases or in earthen pots for an instant fresh look. For doing something out of the ordinary, you can make carpets with flower petals for the room of the idol.
New Furniture for Durga Puja decoration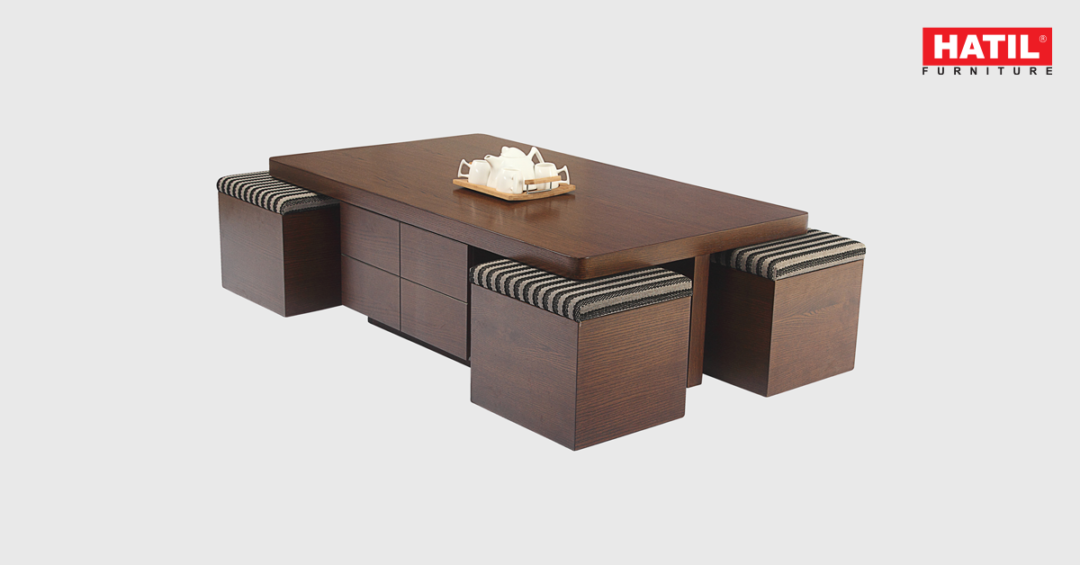 Modern yet a simple solution for creating seating area
Take this opportunity to get new furniture for your home to spice up your room décor. Bright fabric sofas and divans can be the attraction spot or highlight of your home makeover for puja. Having a tea trolley in these festivals comes in handy. A trolley arranged with assorted food including laddu, shondesh, naru, doi etc will make the feast in your house more convenient. To welcome your guests and have them sit in your living room, you can get a center table with seaters like Cappuccino-105 and Espresso-105. It will also have a separate place to sit, eat and hang out and this smartfit table will also contribute to the beauty of your home.
Attractive and Bright Furnishings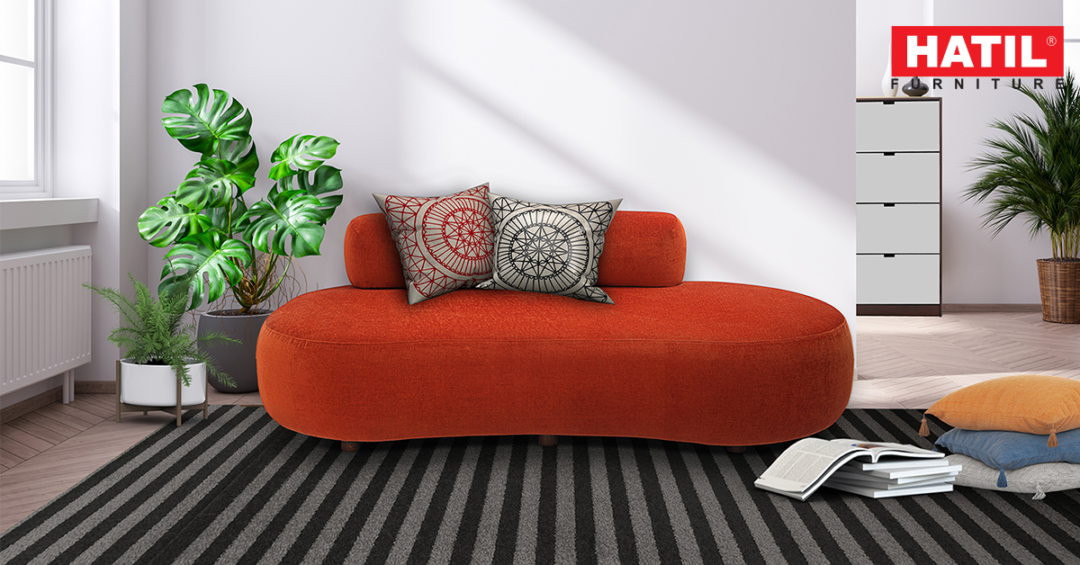 Bright colored divan with geometric pillows are perfect for the decor
Try selecting bright colors like red, orange, yellow etc. to decorate the house for Puja. You can choose these colors for your bed sheets, table cloth and pillow covers. Geometric patterned carpets can be used to decorate the floor. However, those who do not want such a colorful house can decorate the house in the traditional red-white color of Durga Puja. If you have a white bed sheet, you can decorate your house with a beautiful theme using a red pillow. Moreover, you can also decorate the house with red and white paper fringes to follow the new trends. If you want to keep the touch of tradition in the house on the occasion of puja, you can get a Shataranji with red and white cushions in one corner.
Lighting
Bring in plenty of diyas grouping them in interesting ways intermingling them with flowers or any other small trinkets. Make this your center table décor in the living room or the centerpiece of your dining table with a warm glow throughout the festive season. Fairy lights are one of the easiest available Durga Puja decoration items and it is so simple to decorate any part of your house with them. You can place them on curtains or the walls of your living room or just place them around some furniture.
Alpana
Now here comes the most intrinsic thing that a festival can't do without. Alpana is the traditional Bengali art of making patterns on the floor. Bengali homes are decked up with Alpana Designs to welcome the goddess and bring in positive vibes. Use vibrant colors and simple designs for the Alpana in your apartment or on the entryway of your home. If you don't have the facility to draw an alpana in your home, use colorful mats or colorful petals to decorate the floors.
May the arrival of the Durga bring good in your life. Before the goddess arrives, decorate your home to make the festival more joyous and memorable. Let us know your favorite part of decorating your home for puja in the comments.