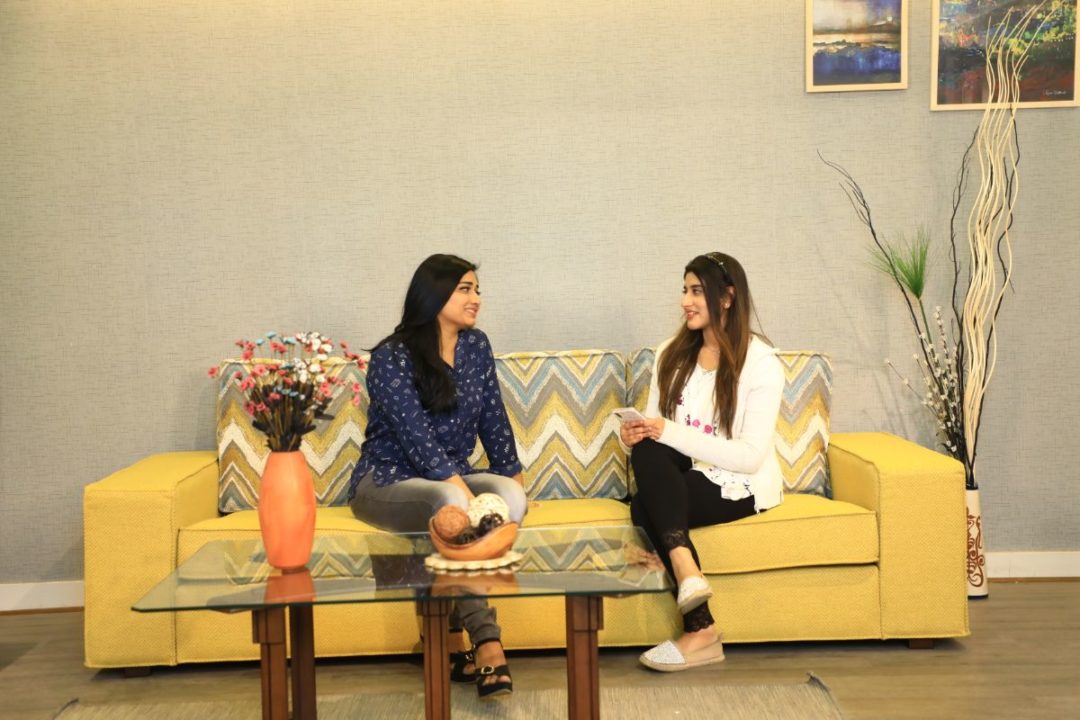 Ways To Decorate the House on Eid
The tradition of decorating the house with bright lights and other accessories during the festival has been going on since the beginning. Whether you are a kid or an adult, shopping and decorating during the festivities is a favorite recreation of everyone.
Eid is a special occasion for Muslims, not only because of its cultural and religious significance but also because of its blissfulness.
The tradition of treats, gifts and, above all, the sharing of happiness and love adds to the excitement. It is a tradition to visit your relatives on this holy day and exchange blessings and gifts. Since friends and family will visit you; therefore, to enhance the beauty of home these days you should try different decoration ideas that match your personality.
Here are some ways to decorate your home on the beautiful day of Eid.
Ways To Decorate the House on Eid
Decorate the Doors
The first thing you see when entering a house is the door. This is the first and last impression of any home. You can decorate a door differently but the best and easiest way to decorate them is with a wreath.
These can be bought from stores or you can make your own! You can buy a ready-made wreath of flowers and add some cut moon, stars and a small sign saying Eid Mubarak. Or you can combine some branches and leaves from the tree that you can pick from your garden.
Use Hanging Strings Made with Stars and Moon
The moon and the stars are considered very sacred in the Islamic community; hence, the symbols of the moon and stars must be included in the concept of Eid decorations along with various decorations.
You can buy or make some brightly colored star strings. This decor will be especially noticed and loved by anyone. Therefore, when you decorate your windows with falling star strings, it will make a great difference in your home.
This decoration gives you the feeling that all the stars and moons of the universe are in your home. You can hang it on the door, window or anywhere in the house.
Read Also: Modern Design Drawing Room Decoration
Decorate The Dining Table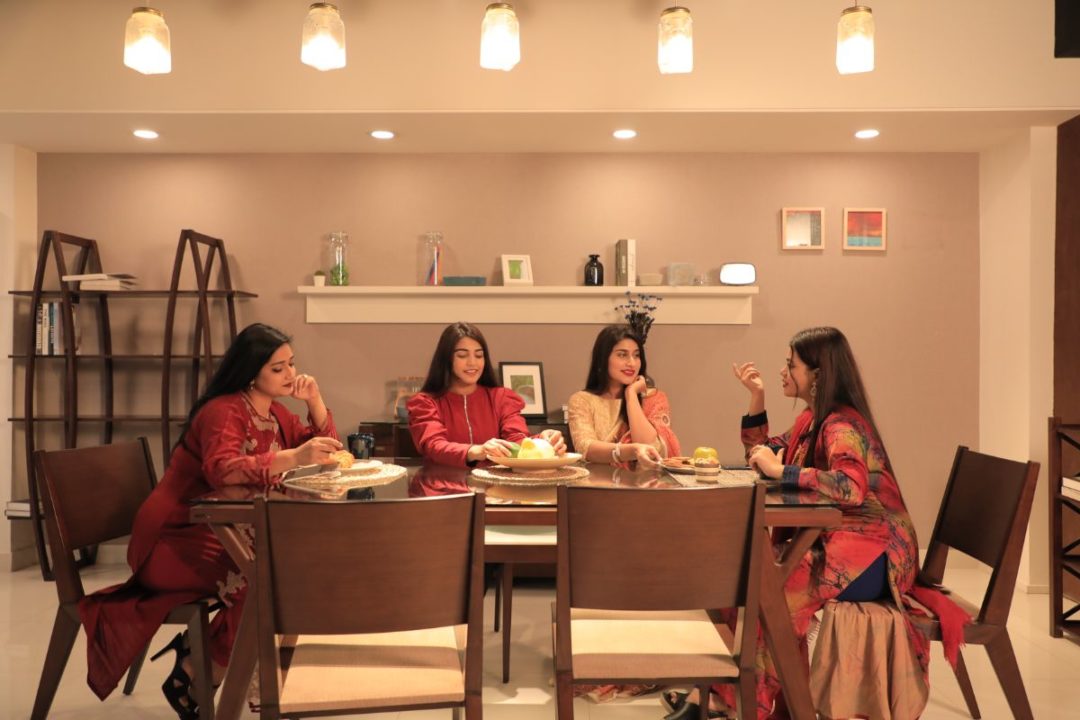 A big part of Eid is food. Welcoming your guests with delicious food or dessert and attending a feast with your friends and family is one of the most enjoyable things awaiting Eid. Presentation is very important in the case of food and what could be a better way than to set up the table neatly to prepare everyone's plate before a hearty meal?
For this, an aesthetic dining table design can make your work more beautiful. Making mouth-watering food is an art and decorating tables is important to make it more attractive.
There are many ways you can do this, but first you need to decide on a theme. For instance, cake stands can be made into a focal point by wrapping them and placing them on top with a tall candle.
You can even fold a napkin in the shape of a star or a crescent. More modern and stylish dining tables have a special role than ordinary tables. Any theme will look more pleasant with HATIL's modern dining table designs.
By matching the theme, you can be creative and add whatever goes with the theme.
Add Lanterns
Illumination can give any space a different look. Lighting sets a good mood and adds a special atmosphere to a place. The lantern is one of the most elegant forms of light that has the power to spread magic in a dark room. The lanterns blend well with the concept of Eid so it is definitely a perfect touch in Eid themed decor.
If you want to be creative you can make a paper lantern or make one with an old bird cage or jewelry box and pop it on a small candle.
Lanterns can be easily made, but if DIY is not your thing, homeware stores have a variety of options to choose from. Whether complex or simple, choose the one that works best for you and the style that you are going for.
Read Also: The Magic of Contrasting in Home Decor
Wall Decoration
If you have such an empty wall, you should make it attractive by hanging a beautiful garland with "Eid Mubarak" written on it. All you need to make a garland is some construction paper, scissors, glue and some tools to make it attractive.
You can put a corner table with it to fill the wall even more and fill it with props, treats and sweets for the kids. For instance, hanging artwork, and calligraphy, will add a nice touch related to Eid or Ramadan.
Think of the blank wall as a blank canvas and let your creative consciousness flow!
Balloon
Balloons are a symbol of celebration. The festival is never complete without balloons. They not only make the kids happy but are also a great way to add some fun to the decor. The store now has a variety of balloons, all of which have a choice whether you like glitter or color.
Candles
In addition to illuminating a space, candles can be decorated with jewelry, calligraphy, or stickers to make them look special and create a festive atmosphere. You can even decorate small candles and float a bowl of water to create a great table-centered piece.
Read Also: The Ultimate Guide To kids room decor
Decorate With Flowers
We always like to see fresh flowers in a house. They are nature's colorful scent diffuser. They can brighten up any space and enhance any mood. Flowers are a great way to make a statement to a loved one because different flowers mean different things.
This Eid you can decorate your house with flowers. You can put your bouquet in a vase. Glass, crystal or plain porcelain utensils can be a great choice. Vases can sometimes confuse the beauty of our flowers, but it all depends on your personal taste.
Another option is to decorate your flowers in a wreath. You can hang it on your front door as a warm welcome to your guests, or hang it on any wall as a focal point to tie your festive decorations together.
Final Words
These are some of the ways to decorate the house on Eid; there are many more ideas to decorate your house for Eid. These Eid decorating ideas will make your home festive and glamorous. You can choose your decor according to your own choice. Try these Eid decorating ideas and tell your loved ones with joy – "Eid Mubarak".