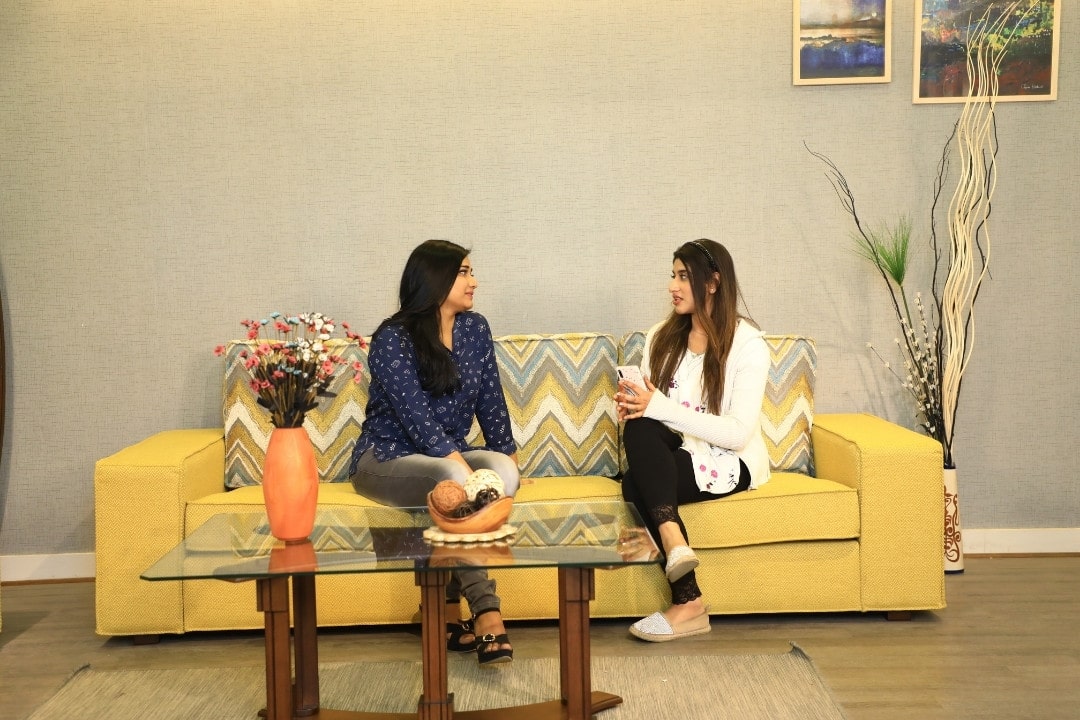 Modern Design Drawing Room Decoration
When it comes to modern design drawing room decoration, the term "modern" is frequently used to describe a particular look. However, many diverse styles of drawing room design, ranging from mid-century to maximalist, can be classified as contemporary.
HATIL Furniture put together this round-up of our favorite modern drawing room design samples to help you make sense of it all.
Because you spend so much hours in your drawing room, often with visitors or at social gatherings, it should not only be beautiful but also functional and enjoyable.
Managing this combination might be a creative challenge, but HATIL Furniture has put together a list of the best modern drawing room décor ideas to just get you started. From sophisticated and traditional settings to friendly and rustic settings, there's a choice for interior design of drawing room everyone below.
What is The Definition of Modern Design?
A uniform color combination, elegance, simplicity, natural elements, and ambient light are all characteristics of modern design. It alludes to a historical-artistic trend that occurred all through the late and mid-twentieth centuries. Modern design is a unique style that is sometimes mistakenly used synonymously with the word "prevailing design".
Modern Design Drawing Room Decoration Ideas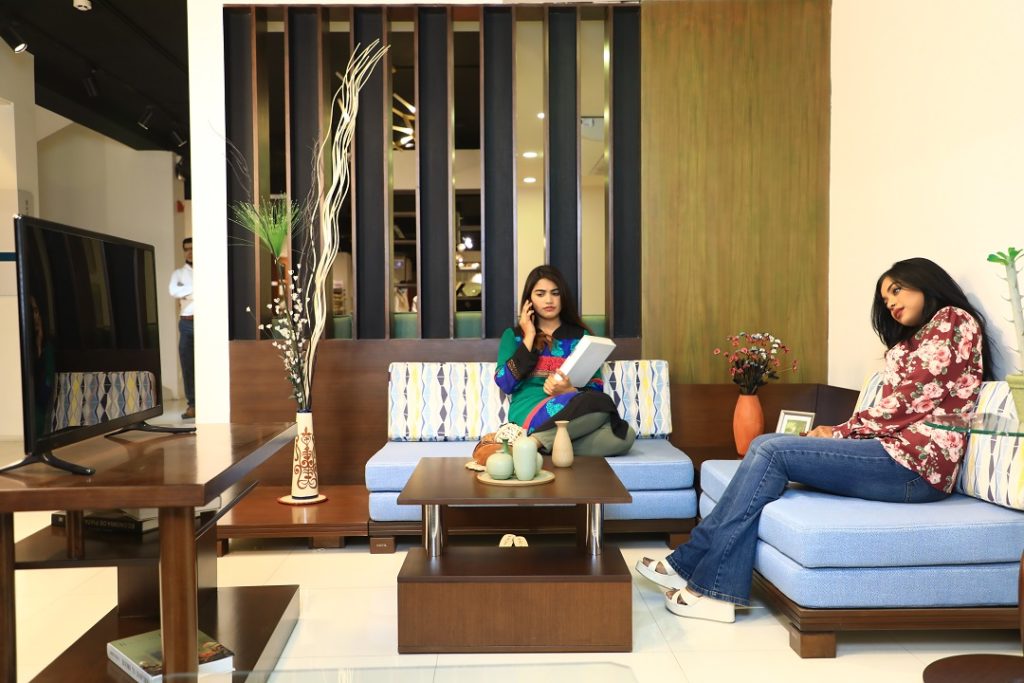 A modern drawing room interior that is created around you and your likes creates all the distinction as the heart of the residence. While architectural components such as the room's design and color selection are important, you will also need to think about furniture.
Even if the area is modern, if indeed the furniture is uninteresting, it will not seem like a modern drawing room.
Hence, as a result, HATIL furniture provides the most exceptional drawing room furniture with a sophisticated modern design.
Vintage Sophisticated Interiors Are the Way to Go
Decorating a modern design drawing room may provide it with the edges you've been seeking, despite how clean and organized your home is. Geometric features, of course, are a must-have for any modern plan. Incorporate beautiful pillows and a Nomadic style rug with a distinctive design.
For instance, the trendy couch in the modern drawing rooms can be inspired by HATIL Furniture's design. One of the advantages of purchasing a modern couch over an antique is that they are frequently more comfortable due to advancements in technology which are provided by HATIL's Furniture.
Read Also: Room Decoration: 5 Easy and Small Budget Bedroom Ideas
Reevaluate The Design of Your Drawing Room
Evaluate the present arrangement of your drawing room interior design while you start your renovation, considering above the usual manner you could organize your furniture.
Shifting furniture aside off the wall, placing seats around a central table, and removing superfluous or heavy furniture really will help your space appear least congested and more spacious.
HATIL furniture has reasonably comprehensive advice and collections of couches, divans, and center tables that illustrate the point if you're still lost on how to arrange modern drawing room decorations with furniture.
Move Away the Clutter Out of Your Drawing Room
The next stage in creating a better modern drawing room is to arrange your belongings. Move away clutter as much as possible in a closed drawing room. Then look through your belongings and select the objects you wish to exhibit.
Wall shelves and an antique metallic cabinet box have been utilized to hide clutter in the modern drawing room area, with only a few ornamental things on display.
Bold Remarkable Images Should Be Hanged
A large piece of striking wall art that you adore adds individuality to a modern drawing room. A stunning poster, an interesting image, or a piece of artwork that you are drawn to may help to concentrate a room while also setting a current tone.
Use a picture to add color to a neutral environment, or choose something that has a consistent feel and complements the overall concept. A massive monochromatic poster is perfect for breaking up a gloomy wall in any drawing room.
Read Also: 5 Steps For How To Clean Fabric Sofa In Bangladesh
Choose A Unique Rustic Style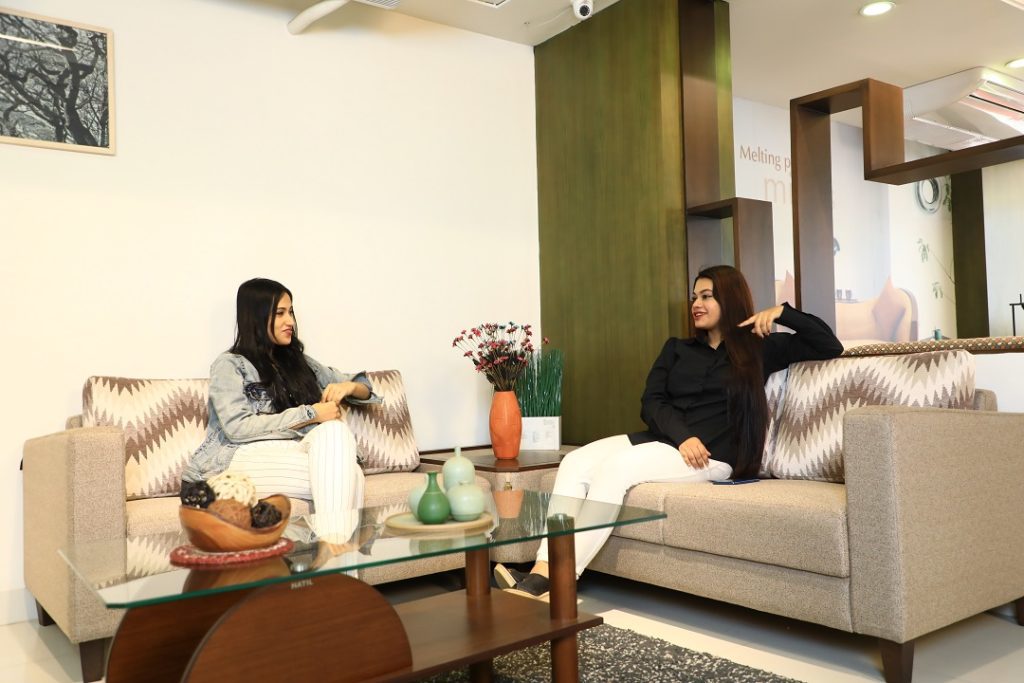 HATIL Sofa Lucan-309
With uncovered brickwork, hardwood beams, antique design carpets, and a twirly sofa pillow, the modern rustic living room concept is warm and welcoming while still looking quite contemporary.
Pick a mild color scheme like pastels, terracotta, and brownish, and maybe some plenty of varied surfaces like rattan, wood, and fur then you've got yourself a classic room design that's totally on trend right now. Simple!
Who needs a spectacular mountain retreat when you can replicate the appearance in your drawing room decoration?
HATIL's wooden sofa collections are the perfect match for such interiors that are rooted in both traditionalism and modernity.
There's no need to look any farther since we have the ideal sofa for you. The couch is meant to relieve you from a long day of tension and hard task, and the chair alone exudes a welcoming atmosphere. These are pretty flattened and slender but fairly robust feet which have a pretty exquisite design.
The handles are angled considerably upwards. Apart from its aesthetic value, the chair's simple design ensures that its existence and function would last for a prolonged period.
This piece of furniture will look great in almost any room. You may invite people over at any moment and they will be blown away by the amount of pleasure they will experience as quickly as they simply take a seat.
What Are Some Resources That Can Be Used to Decorate a Drawing Room?
From picture frames and steel trays of gold and silver to the edge of a ground long mirror or giant floor lamps, use metallic elements like hammered, polished steel.
A dazzling gold vase, a wrap round the clock or wall, or shiny brass on an uncovered armchair's framework are all ways to give your drawing room a modern edge.
As a result, HATIL furniture is the go-to furniture brand for decorating today's interior design for drawing room with contemporary design.