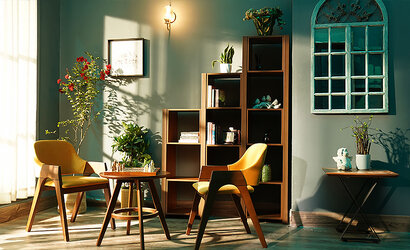 Know What to Do Before Starting a Better Life in New Home
If you're someone who has just recently purchased a home and is still reeling into the fact that A LOT of your money has been used in making this massive, sweet home deal, you might not be ready to shell out another massive chunk on a makeover. In that case, it's time to turn up the volume of your DIY skills, start using your computers to research how you can close in on a few simple, inexpensive and innovative home improvements without shaking any piggy banks. 
If you're reading this, you are on the right track already!
These super affordable yet efficient updates will certainly help you raise the bar of your home decor.
Power wash the exterior of your home:
This is just a great step before entering any new home. Deep cleaning of your homes, both from the inside and outside will not only make the place clean and fresh but will also give you the feeling of entering a new home, quite literally! This barely costs you anything and is time-saving. A good pressure wash on the exterior will make it seem like the house is a newly painted one!
Make basic repairs:
Anything that is even slightly broken, damaged, or improperly working before you enter the house should be fixed in order to save yourself from the crazy hassle you may need to go one by one when things actually start to act up. Fix those creaky windows or leaky taps or shaky doorknobs. You will be grateful you did that in time.
Refresh your room with paint:
One of the most sought-after DIY home improvement upgrades in any home is a quick repaint of the house. Nothing makes your home feel as good as a coat of fresh paint. Wash off those worn-out, stained walls or those crazy graffiti art wales with a nice colored paint, one that you wish to have and that looks good in your home. Painting is super easy, super affordable, and super value-creating. All in all, a great makeover update that you could consider having.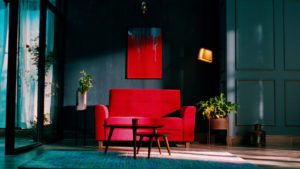 Install new flooring:
If your home has existing tiles that badly need a replacement or carpets that do not look great despite multiple washes, it's time to get brand-new flooring. This would be a great investment considering that it instantly adds value and makes your homes look new and fresh. There is an enormous range of different types of tiles that you can choose from, right from ceramic, to porcelain, to natural stone like marble, to hardwood, and even cork and vinyl tiles that come in various sizes, textures, designs, and colors to suit each person's preferences, tastes, and budgets.
Basic bathroom and kitchen updates
Bathroom updates:
There are a lot of changes that you can do even in the smallest room of your home, that is the bathroom. If you have a slightly deeper budget and the will to do it, you can consider changing the flooring and wall tiles of your bathrooms. Bathrooms tend to undergo a lot of wear and tear due to the constant dampness and moisture that it faces on a daily basis. You can also consider changing the sanitary ware of your bathrooms like the sink, the faucets, and the showerheads if they are performing inefficiently. If you just want to make some minor changes, you can install some new lighting in the form of lampshades. You can even add in some indoor plants and scented candles as tiny updates in the bathrooms.
Kitchen updates:
Like every room, there is again a lot you can do if you wish to change the look and feel of the kitchens. Again depending on how steep the budget is, you could go all in, change the cabinetry, and countertops, even change the flooring and add wall tiles if you wish to. But if you're someone who is not looking at a massive makeover, then these are the following updates you can undertake to do in your kitchens:
Do a deep declutter and deep clean of your kitchens.

Get new cutlery.

Change the handles of the cabinets.

Change the lighting.

Get new appliances that are affordable and efficient.

Service your appliances if you don't intend to purchase new ones. That way your appliances will work as well as new ones and even look so.

Add a few indoor plants or herbs to your kitchen.
Spruce up your ceilings:
Some homes may still have popcorn ceilings or may have ceilings that have neither been cleaned nor painted for ages. This is the time to redo the ceilings. Refurbish them with a nice deep clean or even better, get them painted! 
Upgrading your windows:
Windows are the most neglected aspect of a home. They stay put as they are for years unless they are broken and don't serve the purpose. If you have grill shutters that have jammed over the years and look rusted and worn out, they certainly don't add value to your homes. It's time to replace them with some new-age options like wooden blinds, drapes, or plantation shutters to make your windows look new and make them more utilitarian. 
 Update your home's lighting:
The sole purpose of having good lighting at home is to make your spaces look brighter, and well-lit for everyone to see and create a wonderful ambiance. It adds more depth to your homes and makes them look spacious too. Adding proper outdoor lighting will also increase the safety of your homes and make pathways more user-friendly. Consider adding attractive and quaint lighting to enhance the beauty of your homes. You could add that extra dazzle with the help of a chandelier as the center light in your living room. There are some great options in wall-mounted lighting and lampshades that you could choose from for your homes.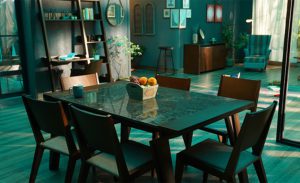 Pest-Proof Your Home – The Organic Way:
Whilst bringing in physical changes and updates is great, the most important way to keep your homes feel warm, comforted, and clean is to keep them maintained. Pest proofing is a very important exercise that every homeowner must take very seriously for the well-being of the homes and the people residing in them. Chemicals that are used for pest controlling and proofing are very harmful and can cause health hazards to the residents. If there is any leakage in the homes, it is best to hire a pest-proofing agency that will look after potential issues that could cause the birth of pests and bacteria. Hire an eco-conscious pest control agency that uses all-natural pest exclusion treatments that help you in keeping your homes and your environment toxin-free and healthy. This will also help you conserve the environment and reduce your carbon footprint.
Making changes and updates at home definitely comes at a price. But the extent of changes that you decide to do is what brings in the monetary spending aspect in it. You do not always have to get out of your savings in order to add value to your homes. Sometimes it is the little things that matter and that make all the difference it needs. A few simple, inexpensive home improvements will go a long way and will certainly add value to your homes. 
Author Bio: 
Isha Tandon has worked within the architecture and interior design industry as a flooring consultant expert – specializing in tiles, stones, and terrazzo. She has worked with Orientbell Limited, a leading tile manufacturer in India, as a product development manager in the design team and has recently joined the marketing team as their digital content expert. Her experience comes in handy in understanding the audience as she creates value-driven functional & informational content for the readers. She creates lifestyle pieces that focus on interior design products, trends, and processes. She loves to travel to historic places with rich architecture.