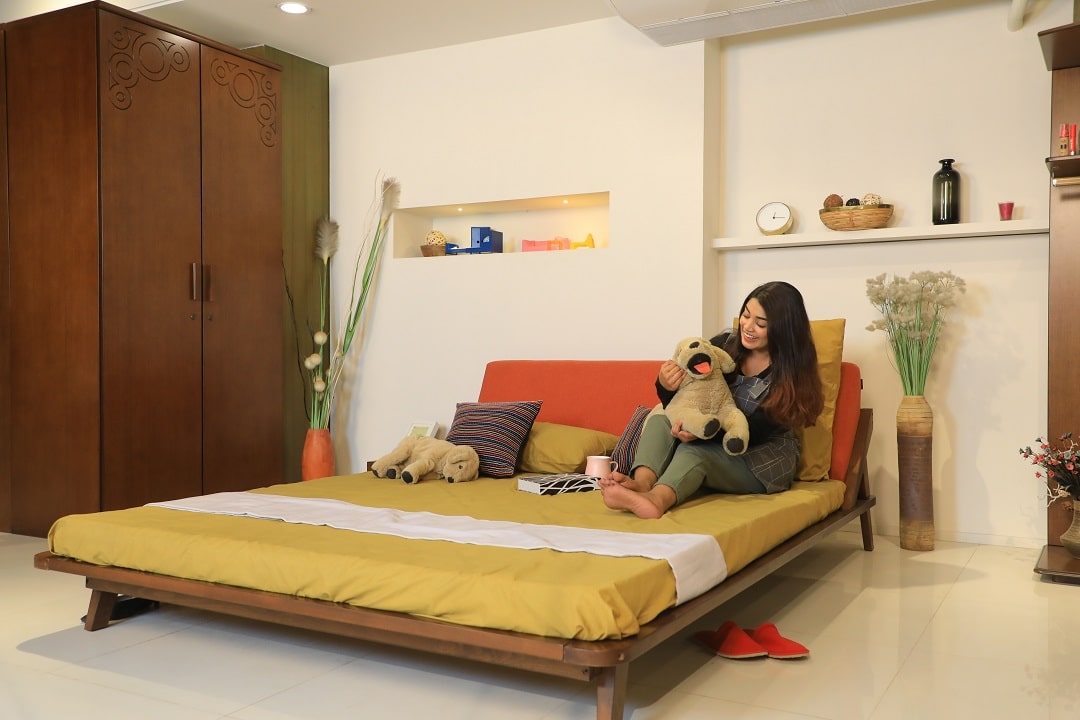 Room Decoration: 5 Easy and Small Budget Bedroom Decoration Ideas
The greatest homes are usually those that have been furnished by the top furniture manufacturer. Hands down to the brand HATIL when it comes to distinctiveness, longevity, and superior quality furniture. They match all of the consumer's standards, making them the most known among everyone.
HATIL furniture does not create in large quantities; instead, they place a premium in craftsmanship, ensuring that the most opulent products and patterns are crafted with the finest wood under strict supervision. Their artwork is meticulously crafted. HATIL's furniture is of superior quality, which adds value, sturdiness, and discretion.
5 Budget-Friendly Simple Bedroom Design Ideas
Everyone needs a bedroom that encourages a good night's sleep, despite of the design sensibility. Soothing colors, plush bedding, and well selected bedroom furnishings, such as side tables with ample storage, are just a few of the aspects required to create a soothing yet beautiful bedroom.
If you're not sure where to start with your renovation, check out HATIL's collection of practical and economical bedroom decoration ideas. Whether you've recently moved into a new house or are merely looking for a few aesthetic modifications, their bedroom design selection is guaranteed to inspire you. Prepare to create the bedroom getaway of your desires!
1. Add Color to Your Bedroom With Paintwork
Paint is one of the inexpensive ways to update the look of your bedroom. Even if you're renting and can't go with something wild, a new coat of white color on your ceilings and walls may quickly create it seems fresher and brighter.
You can acquire so many cheap paints now that you could remodel for about $50, but which color should you choose? This bedroom has a gentle and delicate touch to it; however, you may go big with a rich teal, which is quite on-trend currently, or even deeper colors like dark greys and navy blues.
2. Keep Hold of Your Bedroom Tables
If you look around your house for things to adorn your bedside table, this budget bedroom concept might be completely convenient. Remove all of the half-used accessories from your bedside table and devote extra attention to make it appear rather like a focal point of the room.
All it takes is a nice lamp, a little stack of books you wish to read, a treasure box, and few flower arrangements or a house plant to make a significant difference.
HATIL furniture will offer you the most affordable and elegant side table for your bedside which will help you to decorate your bedroom at a low cost and still look magnificent.
Read Also: Living Room for Newlyweds
3. Display Artwork That Is Budget-Friendly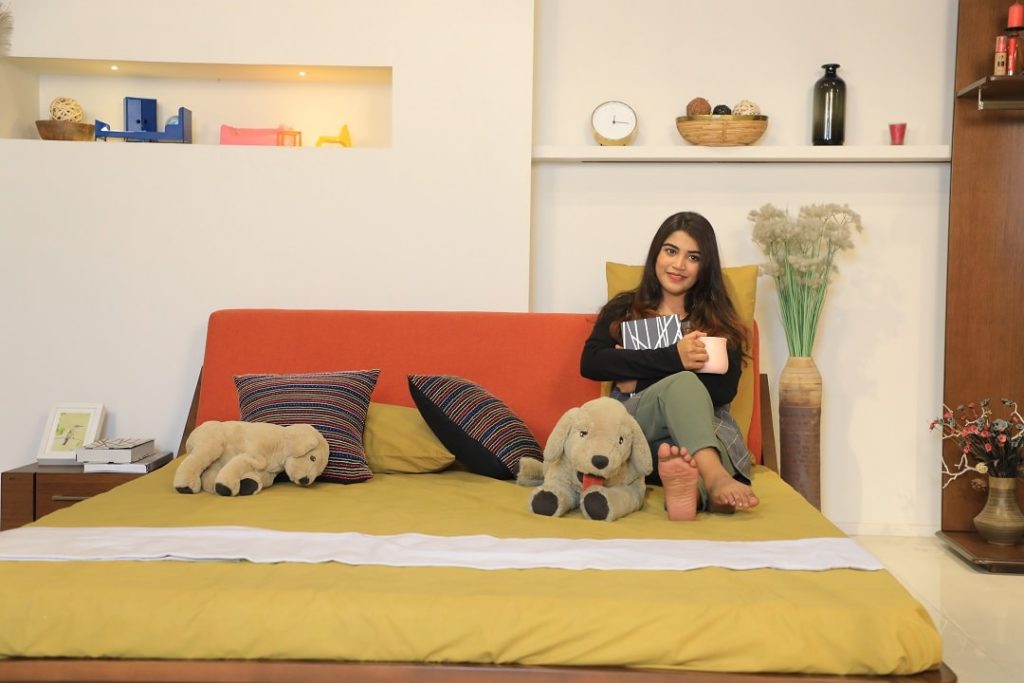 Prints are a fantastic, low-cost way to dress up a bedroom and transform a drab blank wall into something fun and attractive. Plus, after you've got your frames, you can switch out the images every few weeks or months for a fresh look.
You can find inexpensive masterpiece on any online platform, but consider framing items you already own, such as posters, wall art samples, and even gift cards. Tear stuff out of magazines as well and if you like a more laid-back look, go unframed, which will save you considerably extra money.
4. Curtains Should Be Modified or Changed
Curtains and drapes are the type of item you become so accustomed to seeing on a daily basis that you don't even notice them. So make some changes! Replace your window coverings with things that will enhance value to your home and make it appear more valuable.
Choose curtains in a smooth, linen cloth, and maintain the colors mild if your space has little natural light. For a wonderful, sophisticated look, place them from ground to ceiling, and sometimes even very few little inches over your window to create height.
Read Also: The Magic of Contrasting in Home Decor
5. Select Modern Lighting
There are many other beautiful, cheap bedroom lights or lamp alternatives available there that it would seem like a loss not to switch up your usual beige lamp design and include anything that would really pop out.
Substitute your primary lighting using a raffia shade or perhaps a commercial metal shade to bring depth and intrigue to your space. If it's simply a simple change, like replacing a light bulb, you could do it at your own in minutes; simply read the manual first, and if in uncertainty, engage an electrical expert (it's not good enough to justify sparing money when it comes to electrics).
How Can a Budget Bedroom Be Renovated?
Paint is the simplest and inexpensive method to transform your bedroom into a whole different place. While you're at it, check if you can swap your existing furniture to restore a natural look.
For instance, you can easily afford bedside table, low height bed, semi double and folding bed from HATIL's store or from their online site, that are ergonomically made which will ultimately help you to bring a drastic look at low budget. Then it's just a matter of making minor adjustments, such as swapping out your hanging art piece and bedding to change the vibe of your room.
Read Also: The Ultimate Guide To kids room decor
Things HATIL Can Provide for Bedroom Decoration
From HATIL furniture, you can easily get your desired collections of furniture if you are going for a renovation at low-budget. They consistently keep providing various price offers in most of their furniture collection. Their EMI system of making payment has made a lot more easier for the consumer and can easily avail high-end furniture set.