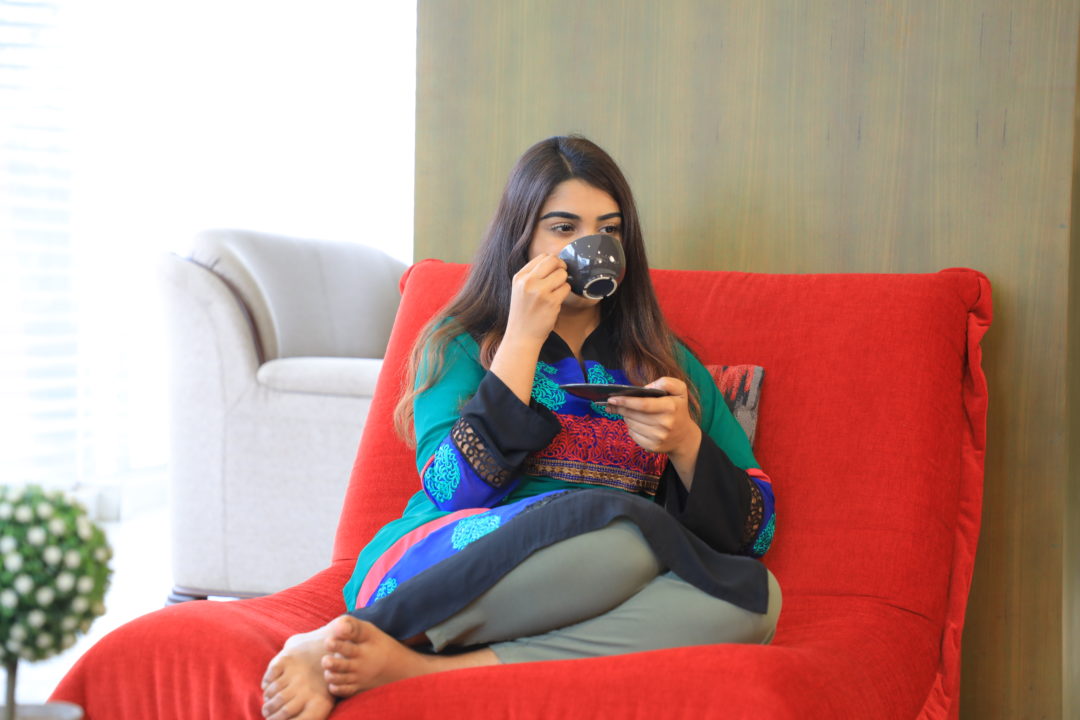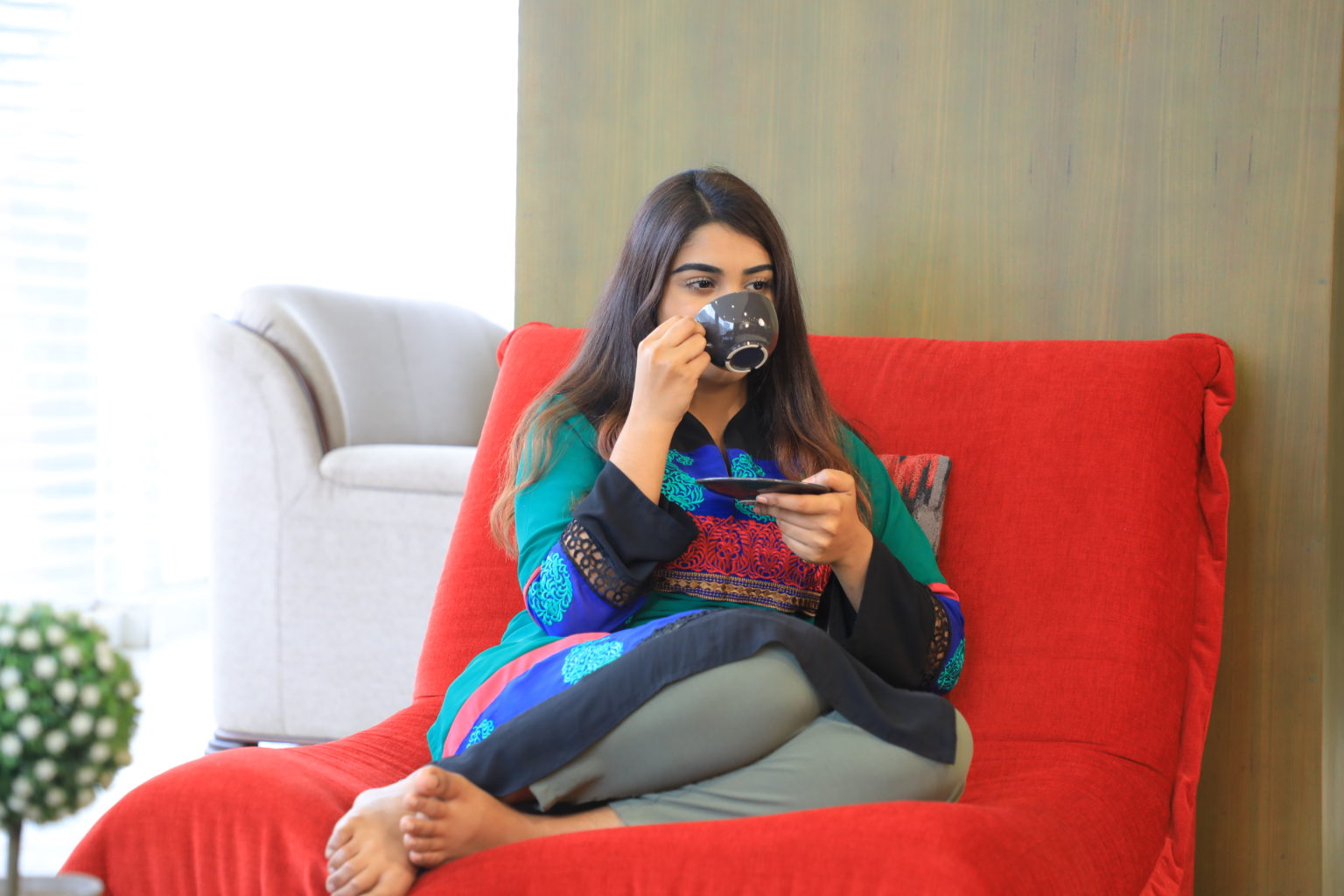 5 Tips To Create A Nook For Your "Me Time"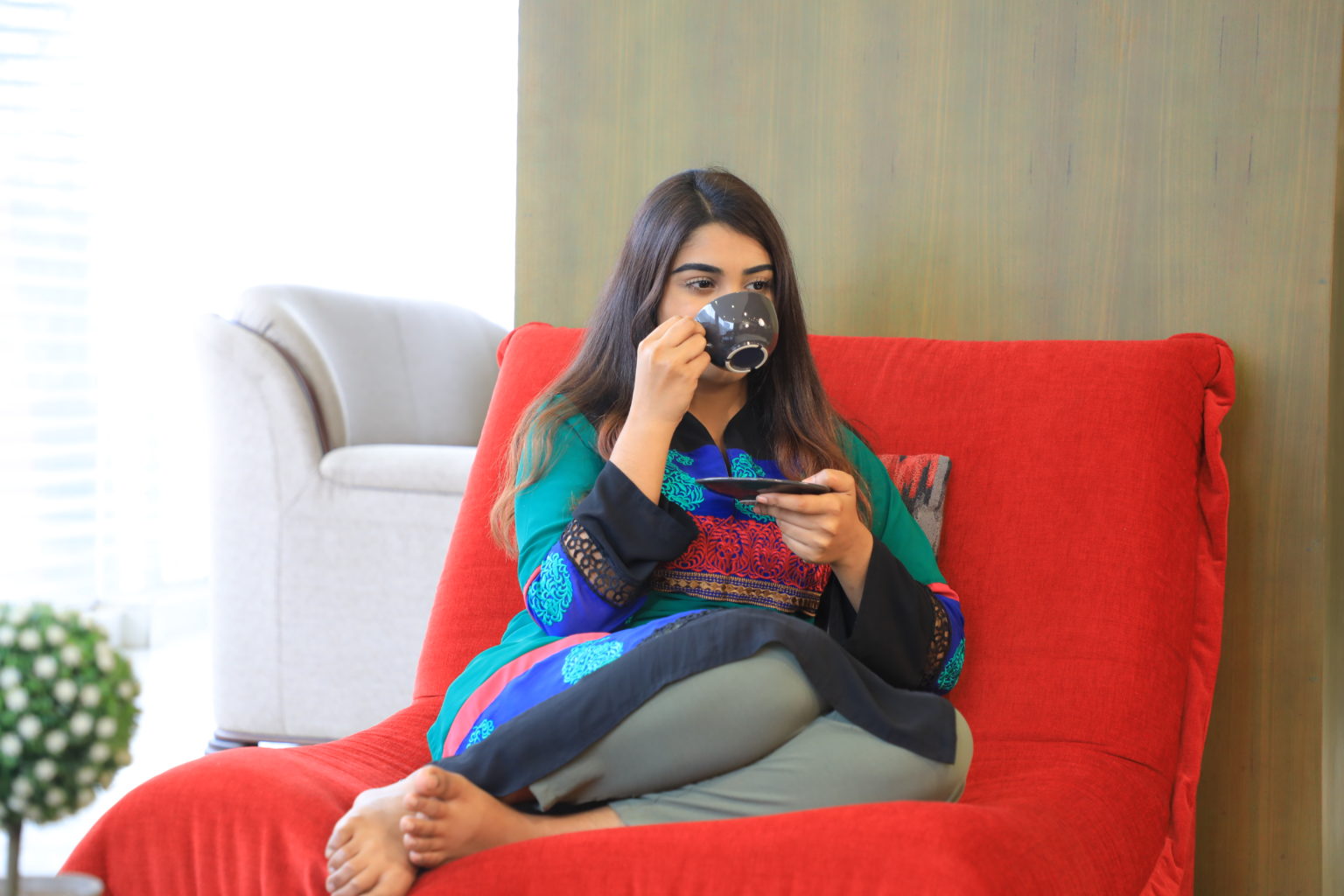 Spending quality time just by yourself is extremely healthy for your body and mind.
In our busy and chaotic everyday life, juggling between our work, studies and looking after our families, we often forget to make some time for ourselves. But spending some time alone resting, or doing something relaxing can be extremely good for your mind and body. Research shows that people who take some time out for themselves once in a while to relax, experience increased productivity, better stress management and an overall peaceful state of mind. And spending this "me time" can be even more convenient and peaceful if you have a dedicated cozy nook in your home to spend your lazy hours in. 
If you can make a small space in any corner of the house, which you can call your personalised "nook", the matter of giving yourself time becomes rather easy. Whether you use it for reading a book, painting or any other hobby, here are five tips to help you create a nook for your "me time".
Choosing the right corner
You don't need to worry about not having much empty space in the house as these nooks can be made in the smallest of spaces. From large open balconies to an awkward corner in your bedroom, your nook can be anywhere. While choosing your spot, make sure there is adequate light and air flow for you to relax in. Choose a corner that has more privacy because it will ensure better calmness and peace. 
Comfortable seating
In many cases decorating such small corners in city apartments will be a challenging task. Although many chairs of many designs are available in the market, go for a seating arrangement that fits in your space without making the room look overcrowded. The size of the chair should be determined according to the size of the room so that it does not look inconsistent with the rest of the furniture.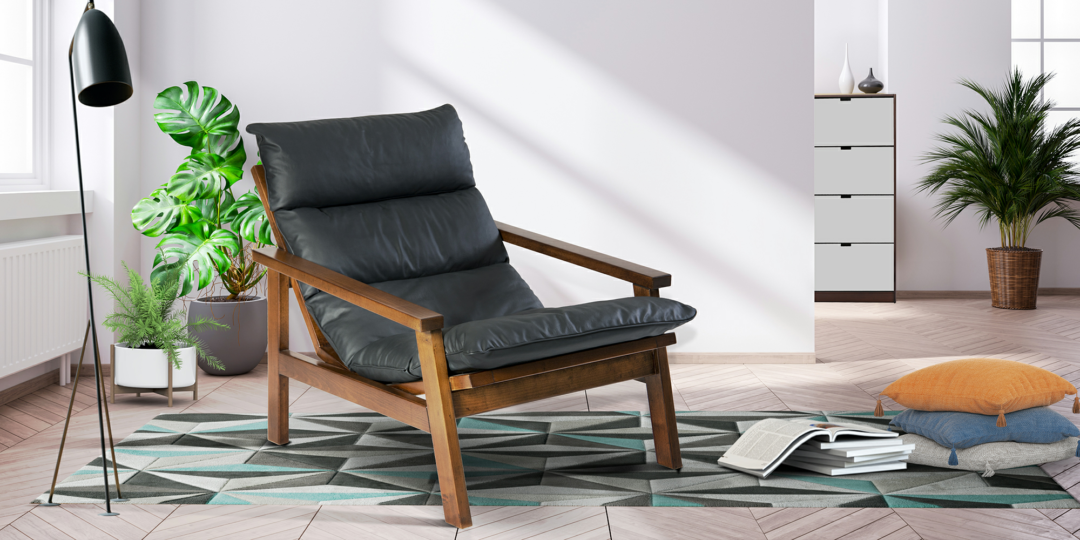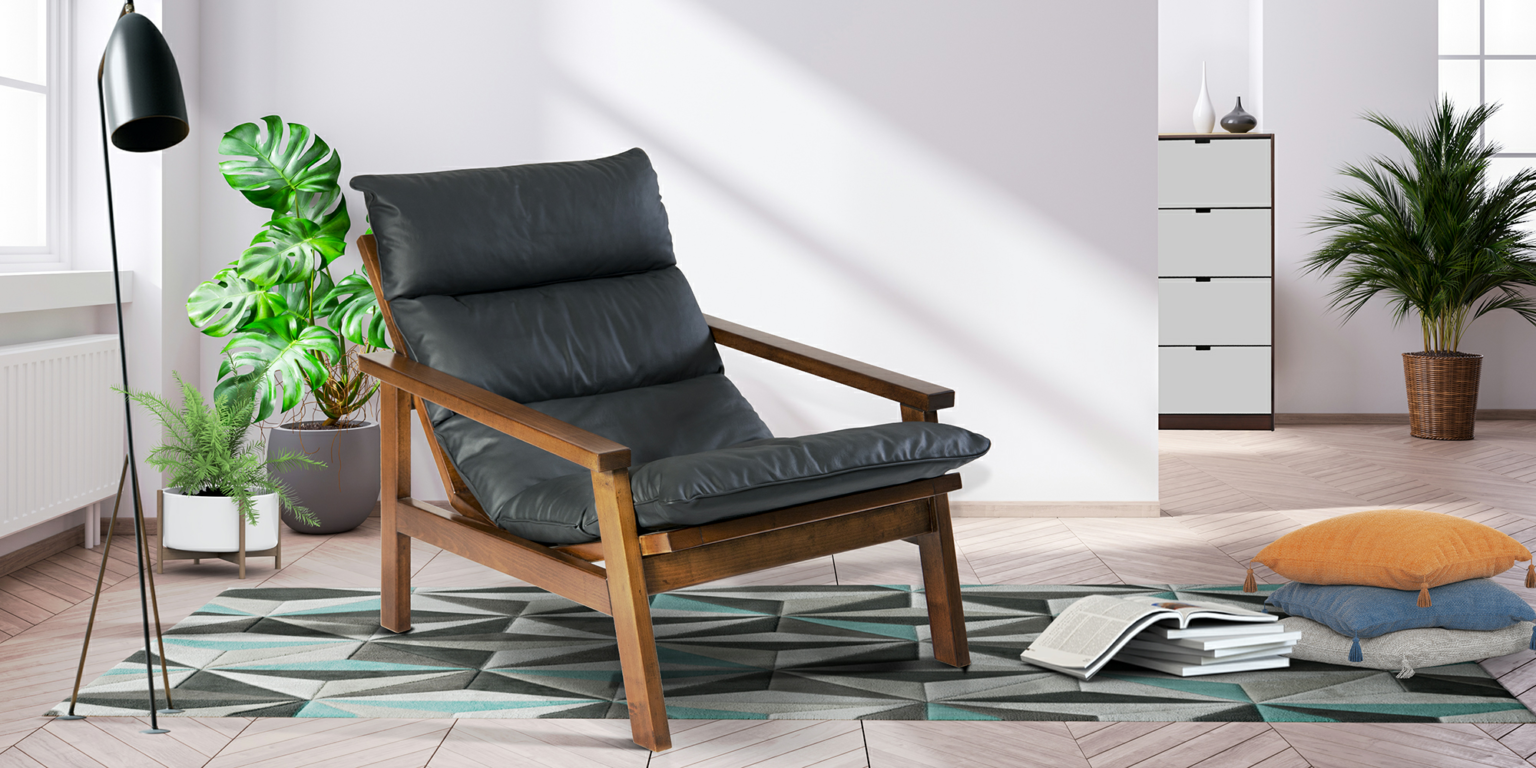 Easy chairs like Bitsy-106 can be the perfect companion for your me-time. 
Sofa or armchairs are more comfortable and designed to be relaxing than any other type of chair. You can also go for accent chairs and divans if you have a space big enough. Hatil's Prospero-110 or Lopez-119 are two beautiful options perfect for a cozy arrangement. Throw in some soft cushions to the sofa to add that extra comfort and it's done!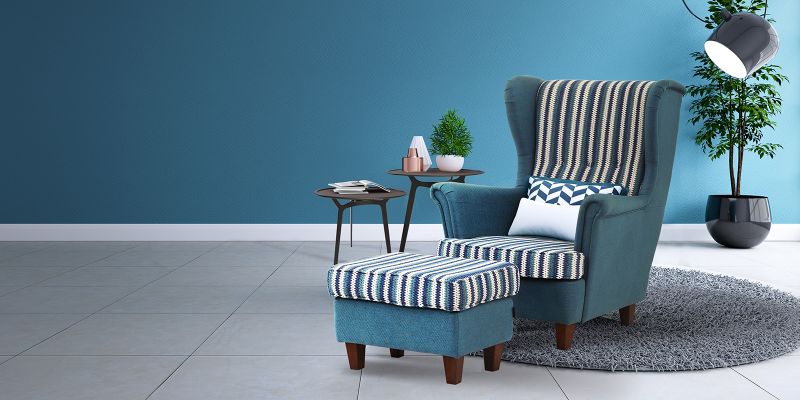 Prospero-110 and Kingsport-106: Chair and footstool by Hatil.
Table for your coffee, books and everything else
Apart from seating and lighting, you will need a small table to keep your essentials. Whether you are using the space for reading, painting or binge watching Netflix, all you need is a good side table or corner table to keep your favorite books, paintbrushes, a small listening device or a laptop to watch your favorite series. Hatil's Curio-104 or Rudolph-108 are excellent options to go for if you're dealing with smaller spaces. The size is perfect to fit in the corner of the room, and glass tops of these tables just make any space more elegant.
Smart shelving
Finding the right shelves for your home can solve a lot of space and storage issues. Wall shelves and corner shelves can play a big role in setting the mood of your nook. The shelves will act as wall ornaments along with solving your storage issues. You can put some indoor plants along with small showpieces, books etc. on the shelf. Wall shelves are the most functional option when it comes to showcasing your taste in a small space.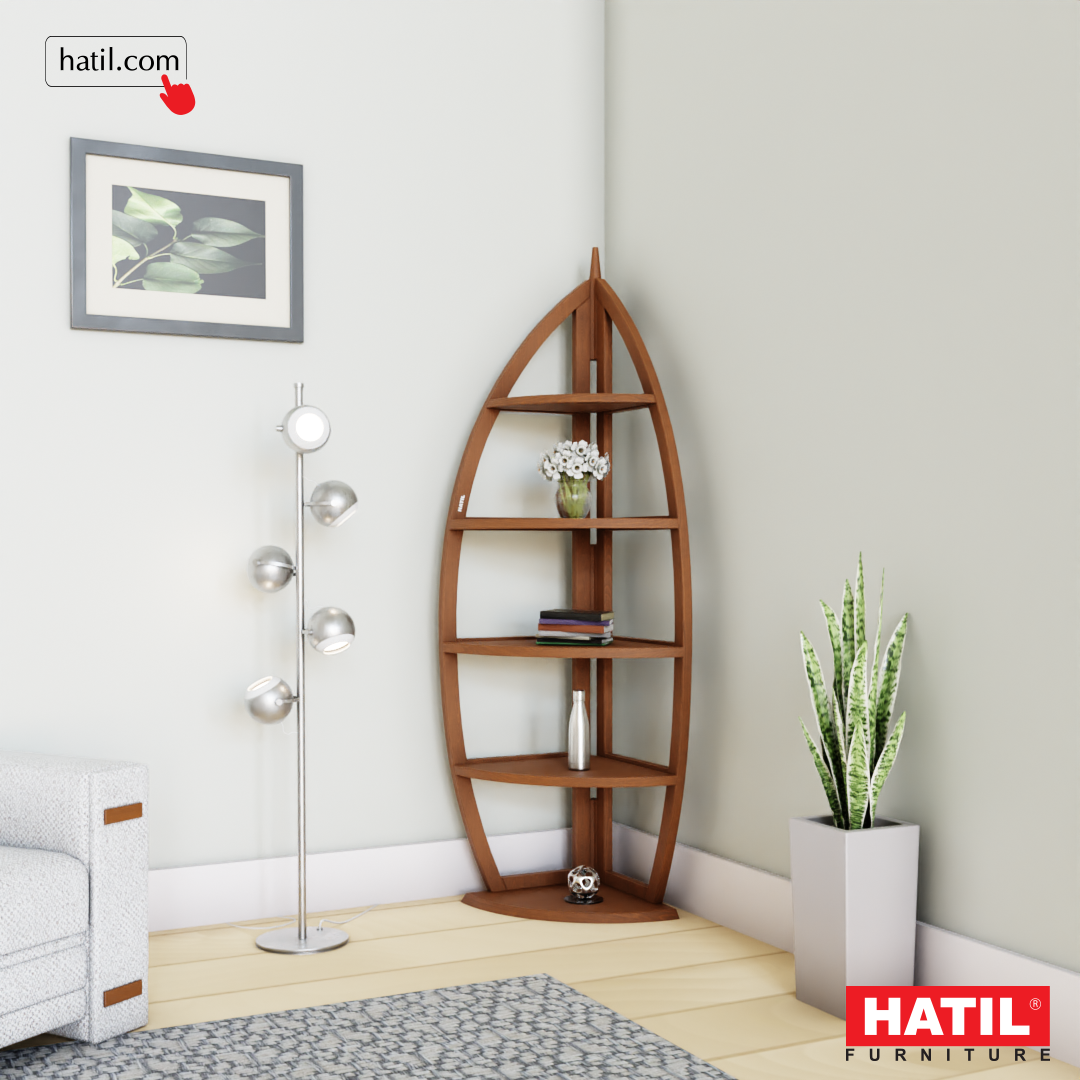 Adding shelves like Claudio-126 to your nook is a great way to utilise free corner spaces. 
Houseplants, Scents and Music
Personalised accessories will make your time spent in this corner even more relaxing and peaceful. Add some warmth and freshness to your nook by keeping small houseplants near you on the shelves or table. You could also hang artworks or photographs on the walls around your nook. If you want to elevate the atmosphere of your nook even more, you could introduce your favourite scents here. Just light up a scented candle, put on your favourite music and enjoy your "me time" in a perfectly cozy nook!