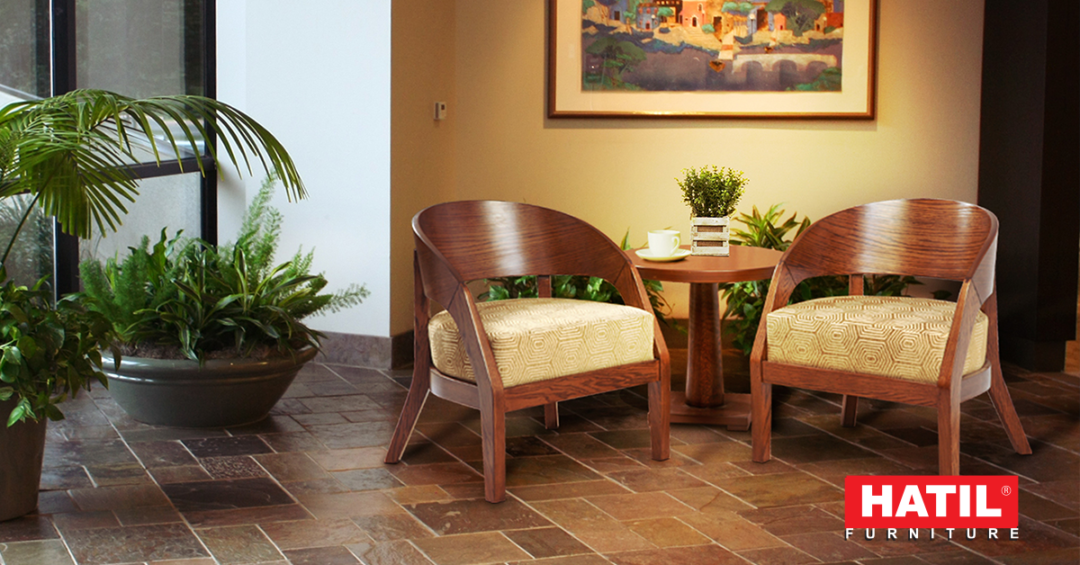 7 Quick and Easy Hacks to Refresh Your Home on a Budget
Hacks To Refresh Your Home On A Budget
If you're living in the same house for quite a few years now, chances are that you've occasionally felt unsatisfied or bored with the way your home looks. While moving to a new place isn't the most feasible option at times, there are a few other ways to upgrade your home. If you're looking to update your interior and working with a small budget, make sure to add the following ideas to your checklist.
Create an accent wall
An accent wall is an interior wall that differs in color and design from other walls of the room. It is one of the easiest ways to change the entire mood of a room without spending too much. You can simply paint one of the walls of your home in your favorite color and create a major change. If you don't wanna go through the hassle of painting walls, you can opt for solid or patterned wallpapers which are easier to change from time to time and cost-effective as well.
A colorful accent wall can uplift the ambiance of the room.
Set a vision about how you want your home to look before choosing a color for your statement wall as they can have major effects on setting the mood of a room. For example, pastel or light colors like powder blue, baby pink or lilac can have a calming effect on the atmosphere of the room whereas a bright shade of blue or yellow can add instant fun to a dull ambiance.
Varnish and rearrange old furniture
Varnishing your old wooden furniture can make them look as good as new ones. Give your old furniture a new look by repainting and repairing them wherever necessary.
Varnishing old wooden furniture can make them look as good as new ones.
Apart from repainting and repairing old furniture, decluttering and reorganizing the furniture can also bring significant changes to any room. Try moving around the furniture and accessories of your living and dining rooms to make them look more spacious.
Curtains, pillows, and bedding style
You can opt for sheer or light coloured flowy curtains if you want more natural light air entering your home. Alternatively, if your home has windows directly facing the sun, you could go with heavier fabrics for curtains as they'll prevent harsh sunlight from entering directly into the room and keep it on the calmer side. You can also choose a double curtain design and have both light and heavy curtains in your room.
To set a vibrant mood in your room, you could try changing the bedding style by adding extra fluffy pillows, cushions with colorful covers, printed blankets etc.
Similarly, changing the style of cushions on the sofas, divans or easy chairs can bring newness to the ambiance of your living room.
Statement pieces
A statement piece is a piece of furniture or an accessory that becomes the focus of a room and draws the attention of any person walking into that room. Your statement piece could be a sofa, a lounge chair or an exclusive piece of centre table. It could also be a unique piece of artwork on the wall, a vintage bookshelf, a gorgeous rug, or a stunning chandelier. You can also hang a large mirror or multiple small mirrors in the living room or the hallway as a statement piece. (Link to the statement piece article)
Statement pieces like Simsbury-285 can be a great addition to your living room.
Unconventional lighting
Here, the easiest trick is to let as much natural light as you can in your home. Sunlight will help to keep the interior of your home fresh and prevent dampness. Besides natural light, you can try incorporating unconventional lighting systems in your home to make it stand out from other interiors. Using warm wall lights on the walls of your hallways and living room as these lights add depth to your rooms and make them look bigger. Apart from this, there are hundreds of unconventional design options available for chandeliers, lamps, lanterns etc. that can drastically change the ambience of your home.
Adding life to your home (literally)
Incorporate plants in your interior design if you haven't already. There are many reasons to include plants in every room of your house apart from their natural aesthetic value. Plants remove harmful toxins from the air and improve the overall air quality of your home. Not to mention the myriad of health benefits of keeping plants at home. These benefits include lowering stress levels, energizing the mind, encouraging better sleep etc.Thus, having plants can add life to your home.
Houseplants will help to keep the ambiance of your home fresh and healthy.
While choosing plants for your home, consider getting low-maintenance indoor plants like succulents, cactus, pothos (money plant), orchids, and different varieties of ferns.
You can play with different styles and experiment while redecorating your home till you find the ways that work best for you.