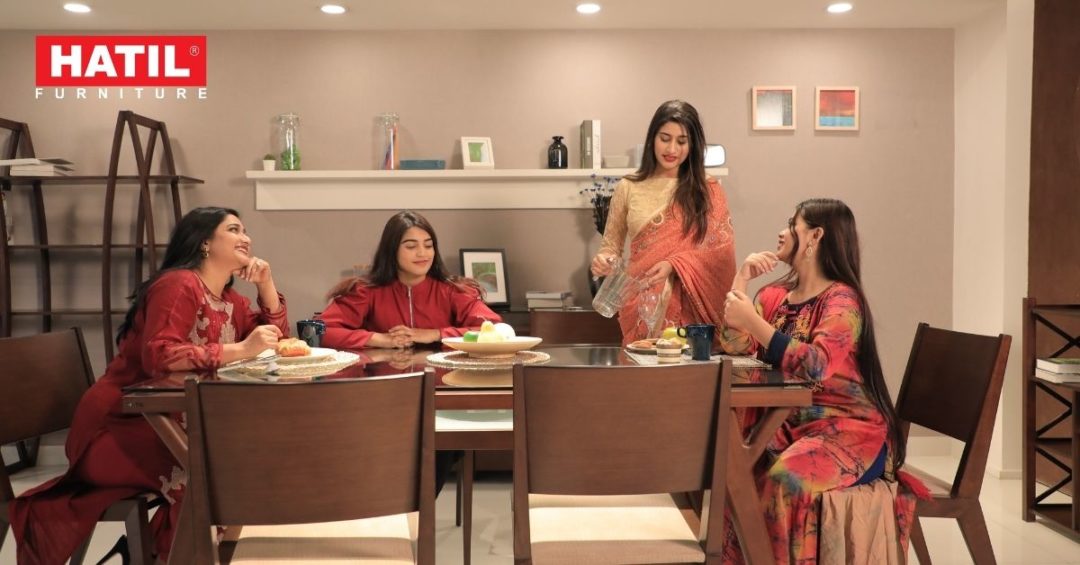 How the Pandemic Changed Home Decor
Home is our safe haven, our ultimate comfort zone. It is the base where everything begins. Home used to be a space where we looked forward to returning after a long, tiring day. It was that one place to help us disconnect from the outside world and enjoy the comfort of being with ourselves. So, there's no place like home in our lives.
But, the pandemic caused by COVID-19 has fundamentally transformed our relationship to home. In today's world, it has become the personal cubicle of a workspace, dedicated space for regular classes of educational institutions, a private gymnasium to keep fitness in check, and even the ultimate platform of entertainment & staying connected to the world. Thus, to keep up with the 'New Normal', we have reoriented our way of living around the four walls of our homes.
With most people around the world spending significantly more time in their homes than ever before, there has been a spike in the need to change the home decor & furnishing all around the world. The reasons are two-fold. One is the dire necessity posed by the health guidelines of COVID-19. The other reason is the interest to liven up the surrounding & beautification. So, here are some of the trending home-decor/furnishing changes of homes –
Multi-use spaces is a common phenomenon
The idea of dedicated rooms for specific activities has completely changed during the COVID-19 pandemic. The room that used to be just for dining is now also the epicenter for virtual learning. The spacious drawing room that used to be only for entertainment is now also a home office.
So, homeowners are designing their rooms with multiple purposes in mind and choosing furniture & decor pieces that serve multiple functions.
In living rooms, incorporating a bedside desk has been a common practice now. It has become necessary to keep medicines, sanitizers, and personal belongings close to the bed in order to maintain hygiene & security. With school & offices transitioning to Zoom as well, having multiple designated workspaces at home is becoming essential to reduce distraction.
Thus, the addition of multiple heavy-duty tables & chairs in the bedroom has turned out to be a dire necessity. Sofa cum beds are also becoming popular as people are spending more time in their personal rooms. In case of small bedrooms, folding beds are also a trending choice in order to make space for other furniture.
As visiting kith & kins have reduced drastically, the need for a drawing room has changed. In some homes, it is the ultimate hub of entertainment. Lavish sofas, centre table, TV cabinet etc. are some of the common furniture. All the members of the house use this room however they want it for the sake of recreating mostly.
In the afternoon or evening, it also works as a nice place to have chit-chats with all of the family members while having light snacks. But, due to shortage of spaces, drawing rooms are also converted to storage rooms. Multipurpose shelves, storage racks, storage sofa etc. are being kept in that room to accommodate all the extra supplies & accessories.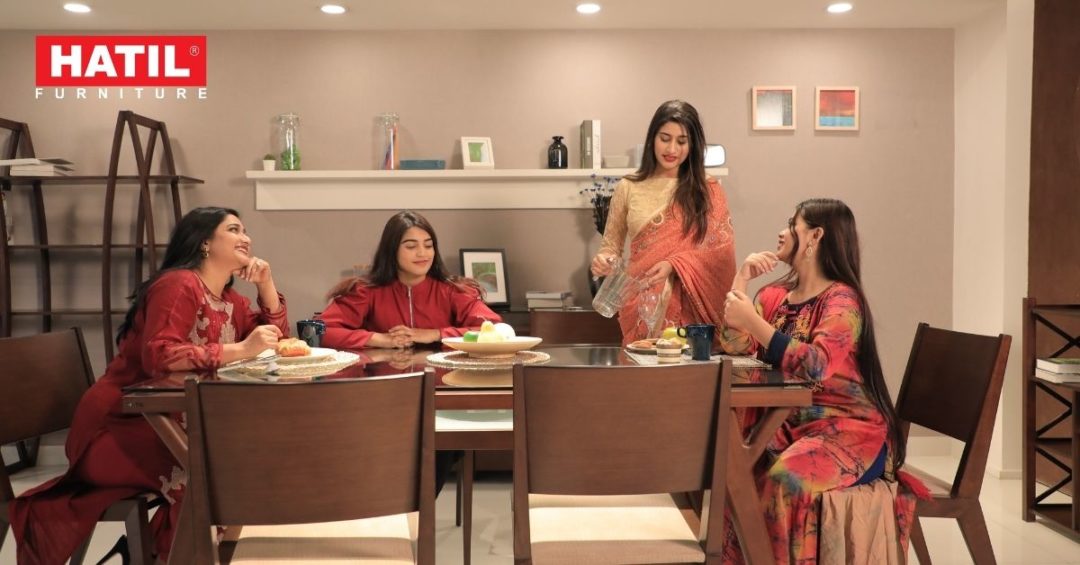 Dining rooms are not for only to dine anymore. Those who can't afford or make space for extra desk tables & chairs, they use the dining room for their office work and online studies. So, 8-seater or 6-seater dining table sets and extended dining table sets are becoming very popular.
Prioritizing happiness & mental well-being is a thing now
Amidst the uncertainty & chaos outside, it's not a surprise that many people are trying to create environments that uplift moods in their homes right now. This is especially true when it comes to home decor & furnishing.
The majority of the people are opting for calm colors, softer fabrics, and more natural light to create a tranquil & serene space at home. But, ones with creative mindsets tend to choose bright colors for their interior designing & furniture in order to inspire creativity while remaining stuck in the same routine.
On the other hand, dark accent walls & patterned wallpaper are also having a moment to have a cultural ambiance at home. Various combinations of colors or designs for walls can be a good choice for aesthetics too. Retro-inspired spread to reminisce the golden days of the past, minimalist designs to enjoy comfort & simplicity, and futuristic sci-fi combos have been on-trend in recent times.
Aside from playing with colors & designs, people are also heavily investing in ergonomic and high-quality pieces of furniture as people are being compelled to do everything from home.
Ergonomic chairs are one of the common needs in the market right now as one needs to spend a huge amount of time on a desk for work purposes. Quality reading desks & wardrobes are also being searched for so that they can withstand heavy use and last for years.
No alternative to Quarantine Spaces
Setting up a quarantine space has been a common trend in all the countries due to the COVID-19 pandemic. To help a patient recover properly from home, having a well-built quarantine space is a must. In the case of arranging the recovering room, these are the prevalent practices:
The topmost priority of a recovery room is to help patients to heal or get better at a fast pace. It shouldn't encompass anything that might put any kind of physical or mental strain on the individual. Thus, the fabric & color of bed sheets, curtains, floor mats, etc. is selected to find out which one's more comfortable & suitable for them.
Controlling light is one of the important tasks in a recovery room. So, curtains made of organic cotton, silk or linen are chosen for quarantine spaces.
The temperature in recovery rooms is kept at an optimal 16 to 18 degrees in order to maintain a cool environment.
In an ideal recovery room, the number of furniture is kept as low as possible in order to keep the room clean and spacious enough for the patient to carry out their regular exercise. A spacious bed, bedside table, small reading table, ergonomic chairs and a wardrobe are enough. All the commodities kept around the room are labeled too.
Taking children into account is very essential
For furniture decoration, children's rooms should be specially considered. Since educational institutions are closed, virtual games and movies/series are the only options for their entertainment. Their mind brims with fatigue as they're compelled to stay inside the room all day long.
Therefore, kids' rooms should be decorated in a way where they have enough space for running, playing, and physical movement. With proper spacing, the room will look beautiful regardless of the volume this furniture will occupy.
If a child loves to read books, a bookshelf can be arranged for them alongside a comfortable sofa in a designated book reading corner. This means children's rooms should be decorated while keeping their interests and needs in mind. They'll have a fresh mood if the ambiance of their surroundings is beautiful and suitable for them.
Being forced to stay at home has made many of us realize just how important interior design & home decor really is. It made us more willing to invest more into making it our sanctuary because home is not only where the heart is but it's where everything is in the new normal.