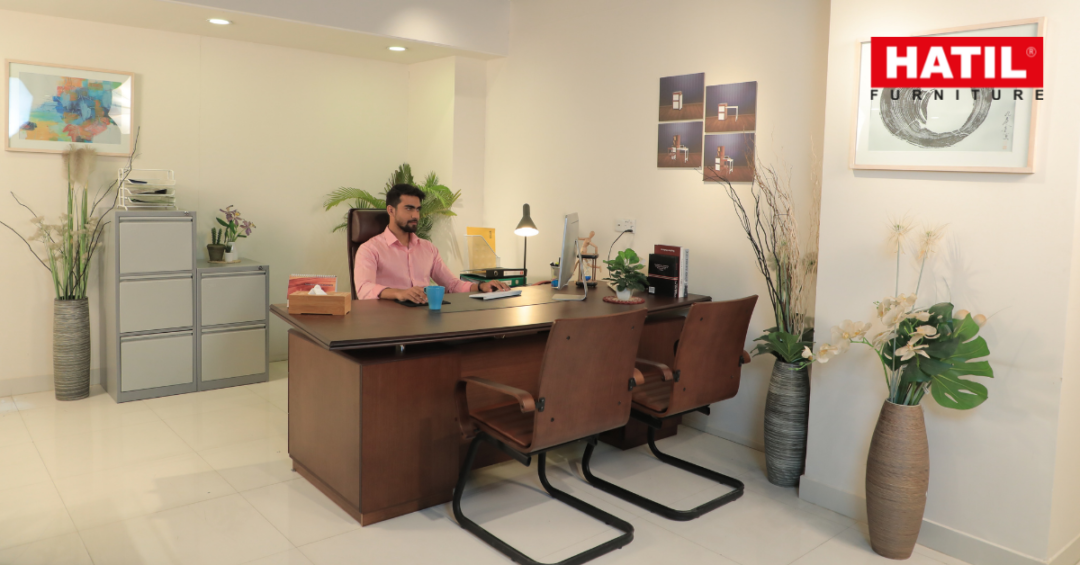 Office Storage Ideas
Proper organization is the key to success within the office environment. Having a tidy office with proper storage facilities is really important to boost up the efficiency and productivity of the workforce. It is also essential for them to be visually appealing & eye-catching in order to create the right impression to your employees & clients. Office organization can really showcase your brand's creative flair. Thus, organizing the office space with stylish shelving and slick cabinets can make your workplace aesthetically pleasing. Here are some tips & tricks of proper office organization:-
Consider Storage On Wheels
An easy & efficient way to keep things you need nearby is drawer units on wheels. Movable drawer units provide you with portable storage options and help you maintain the tidiness of your office. It can work really well as the storage unit for all of your essential files. Thus, you don't have to clutter up your table with them anymore. Be it right beside your table or at the corner of your office, it can fit in everywhere without taking up too much floor space. It also comes in different colors & textures in order to suit the look & feel of your office interiors. So, say goodbye to cramping up your workspace with large furniture and choose drawer units which can give you the highest utility.
Invest In File Cabinets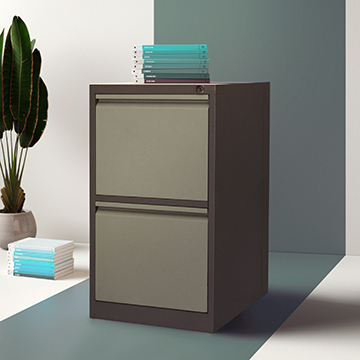 None of us want to waste our time looking for files every time. That's why file cabinets are an office staple. They're a classic storage solution for keeping our everyday paper works organized and tucking away all the extra office supplies. But when people think of filing cabinets, they visualize it as an outdated metal block sitting around a corner not having any correlation to the office interior. But, modern file cabinets are nothing like that. It comes in so many shapes & sizes that this mere utility furniture might be a way for your office space to show its innovative side. Regardless of the size of your office, file cabinets can be installed in the most unexpected places possible. Be it as a modern office furniture or an aristocratic feature of your workplace, modern file cabinets can fit in everywhere.
Get Multipurpose Shelves With Space For Everything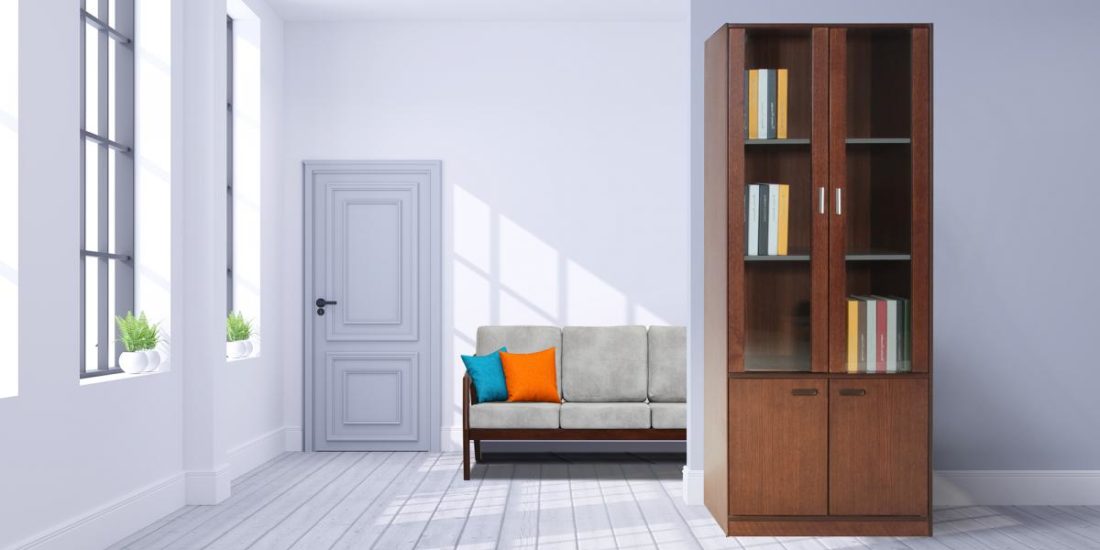 Multipurpose shelves make a great home for all sorts of things. From office essentials you need to keep track of to beautiful objects you love to display, it makes room for everything you need around your workspace. This vertical shaped furniture contains an impressive amount of storage taking up a minimal amount of space.You can also label all the things you are keeping inside each rack in order to make your life easier. Its versatility in shapes & sizes enhances the look of your everyday workspace just the way you like it!
Office Almirah is the way to go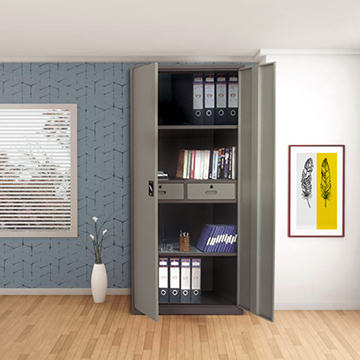 When you are looking for furniture that can store all of  your office supplies in one place, office almirah is just the right option to go with. It is popular for its huge storehouse capacity and high rate of durability. It also includes a built-in locker system and proper space for hangers. So, both of your storage & security concerns can be met at the same time buying this timeless furniture. Most of the office almirah are made of steel. Thus, it requires very less effort to keep them clean. Office almirah used to be an unpopular storage option for the office space of the new generation. But, now-a-days, the scenario has completely changed. You can easily find a modern & stylish office almirah as per your office's size & designs.
Take Advantage of Storage Racks
Storage racks come with various benefits that will transform the way your office space looks. It has sufficient storage capacity in each rack for all of our everyday office utilities. Thus, all the things that used to take up all over your flood area can be shelved vertically in a storage rack. Storage racks are usually lined up against the wall. As a result, when your goods are lined up on them, it will be very easy to access everything you might want to use. There will be no need for you to scan through and unpack boxes. They also have room at the back for cables, so they can hold your gadgets while they recharge, too. Since it comes in various shapes & sizes, you can always choose the one as per your office's requirements.
Give Side Racks A Shot
Side racks are a great addition to your list of office furniture. It is a great storage unit for all the things that you don't require all the time but necessary to keep at your workspace. Thus, it is a great option to make your office look clean & tidy instead of keeping all the unnecessary utilities around your desk. Compared to its storage capacity, it takes up very less space. In terms of beautification, side racks give a classy and complete look to your office. It also complements really well with any kind of office interior. Thus, side racks are an optimum choice when you are looking for something that will enhance both the storage capacity & beauty of your workspace.
Office storage solutions really can make a difference to make your workspace a safe and attractive environment. Productivity will thrive, potential clients & employees will be impressed and everybody will respect and recognize your business just from the look & feel of your office organization.