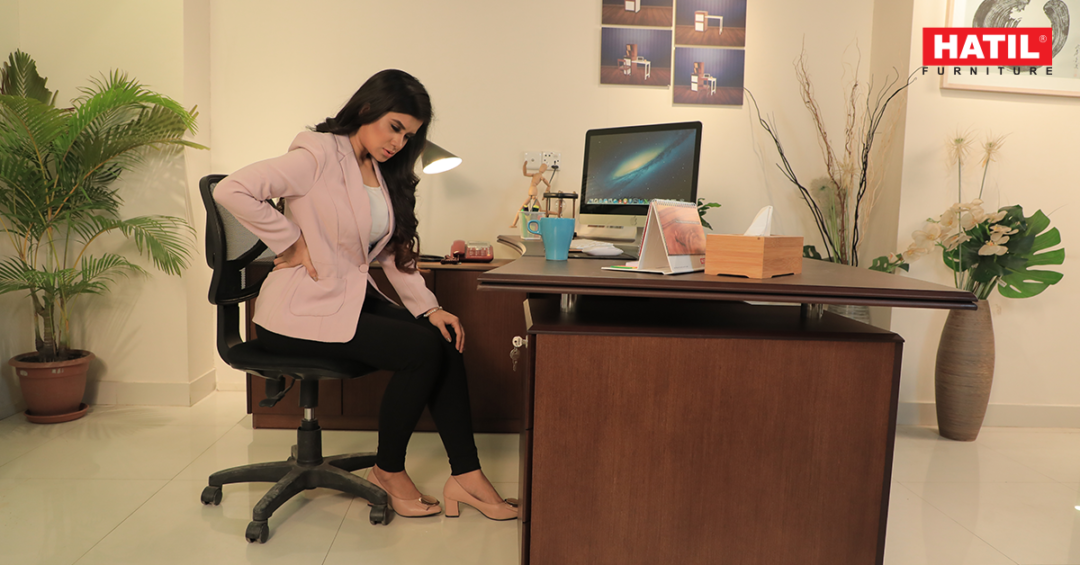 Comfortable Chairs For Office – Updated In 2022
An average person spends about one-third or 30 percent of their life working. Full-time job holders spend about 40 hours in their office per week and they do this for 25-30 years of their life. So comfortable chairs for the office are essential for maintaining a healthy and cozy environment and for our physical and mental well-being.
In this case, one of the crucial aspects is to ensure proper sitting arrangements for everyone in the office. Office chairs are something we don't usually pay much attention to although they play an important role in our productivity, and can have long-term effects on our health as well. 
Comfortable Chairs For Office
Sitting and working in a place for the majority of the time a day can be exhausting. Ensuring a comfortable seating experience adjacent to ergonomic functionalities should be the top priority when choosing the perfect chair for your office. In HATIL, we offer a variety of office chairs just as your likings.
Types Of Office Chairs
There are hundreds of office chair designs available in the market for you to choose from. While choosing the chairs for your office you should consider the type of your work as people of different occupations will have different needs. Apart from the occupation, you should also take into account the size and interior design of your office, and the material and style of the chairs. 
In today's blog, we are going to explore different types of office chairs for you to find out the best-suited chairs for your office. 
Executive Chair For Personal Cabin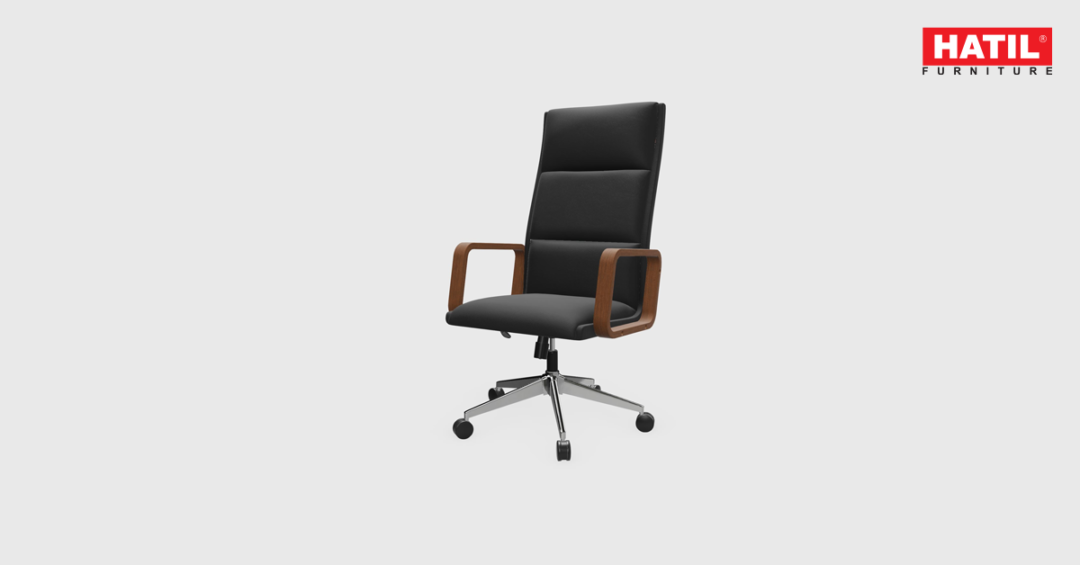 Titanic-141: Chief executive chair with high back, cushioned seats, and adjustable features. 
There are tons of office chair designs available under the "executive chair" label. But not all of them are healthy for someone who spends most of their working hours sitting in their personal office. This is where ergonomic chairs come in. An ergonomic chair usually has lumbar back support, adjustable height and width, comfortable seat depth, and an adjustable armrest specifically designed to promote good body posture, put less pressure on your spine and support your back and neck while working for long hours. 
Hatil offers a wide range of ergonomic chairs in different styles, colors, and materials. If you want something comfortable for long hours but with a classic executive look to it, Michael-143 or Titanic-141 might be the perfect option for you. It has a high back, cushioned seat, and back support, and adjustable features to provide maximum comfort for your body.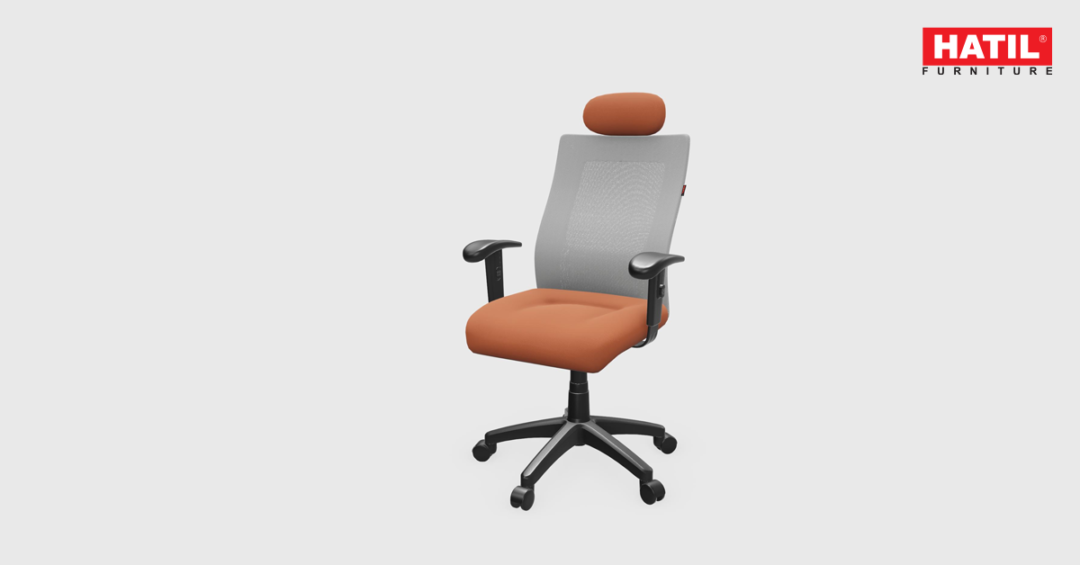 Mondrian-301
You could also opt for a chair having similar features but with added neck support or headrest like Mondrian-301 and Ebert-324 as they'll provide you comfort for even longer hours. 
Ergonomic Chair For Workstation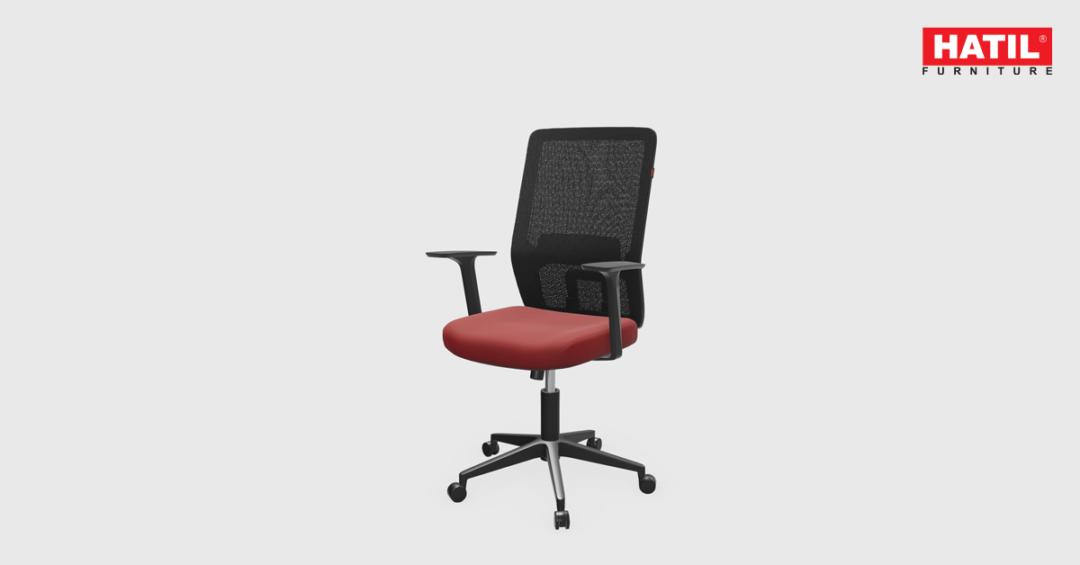 Brooker-325
For workstations with limited space and more people, mid-back or low-back swivel or ergonomic chairs could be used. These chairs have similar ergonomic features to that of the executive chairs, but these are a bit smaller in size and take up less space. Moravia-125 and  Umberto-121 are two mid-tier ergonomic chair options from Hatil that would be perfect for any medium to large workstation. These chairs are also comparatively cheaper than the executive ones. 
If the staff needs to work for longer hours, that is more than 6-8 hours on their desk, it is better to spend on a more costly chair with better ergonomic features. High-back chairs like Strachey-331 and Brooker-325 are excellent options for people with long working hours. 
Conference Room Chairs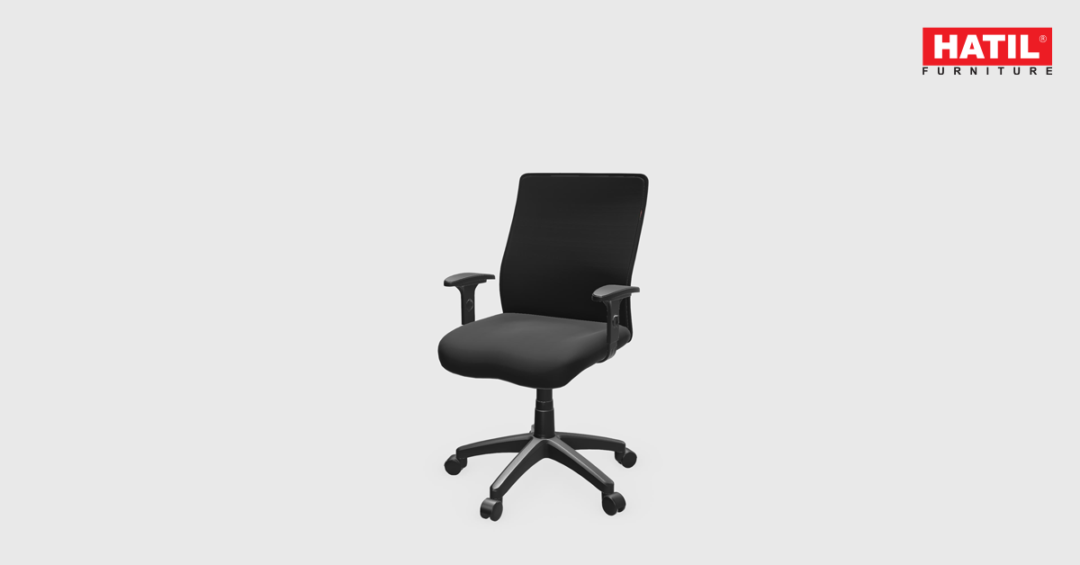 People usually do not spend more than 1-3 hours at a stretch in the meeting rooms. So it is not mandatory to use high-end ergonomic chairs here. Mid-tier ergonomic or even regular swivel chairs could be used for your conference rooms. If you want to go for a more comfortable option, Cosy-101 or Gunter-304 from Hatil is an excellent option to consider. It is a mid-back ergonomic chair with padded seats and armrests. The colorful Burgess-327 might help to set a more relaxed tone in your office by creating a variety. 
For The Reception Area
The reception area of any office is the first thing every visitor and client notices upon entering the office. That's why it is important to decorate the area with chairs that'll make a good statement and be comfortable enough for the users as well.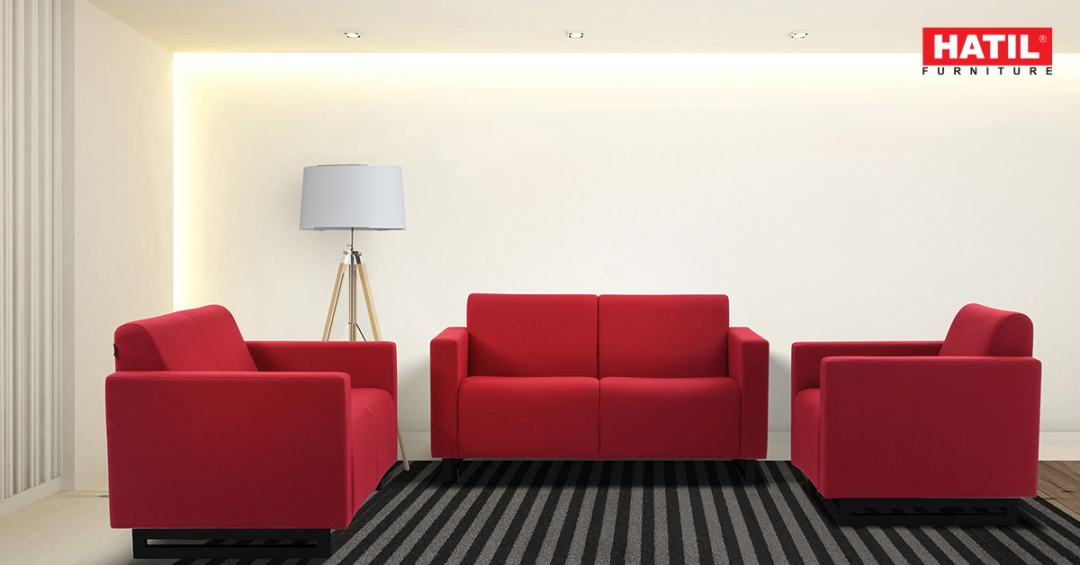 Fixed chairs, sofas and couches could be used to decorate the reception area of the office. Keeping 2 or 3 different types of furniture would create a versatile setting in the room and allow people to sit on their preferred choice of seating. 
Chairs like Avearez-109 and Maxwell-102 are basic designs that will perfectly fit in any small to medium sized reception area. If you're tired of seeing the same old chairs in the waiting room, you might be interested in checking out modern designs like Agron-154 and Cadence-151.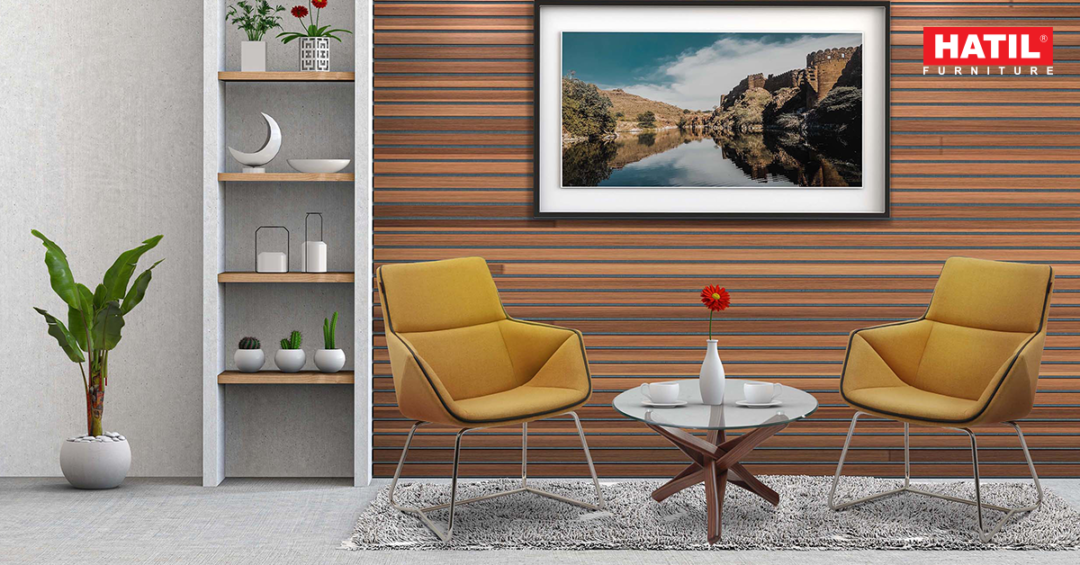 All of these chairs from Hatil are slightly customizable as well. That means you'll be able to choose your preferred fabric and colours for the chair from a limited number of options from Hatil.