Setting Up a Personal Library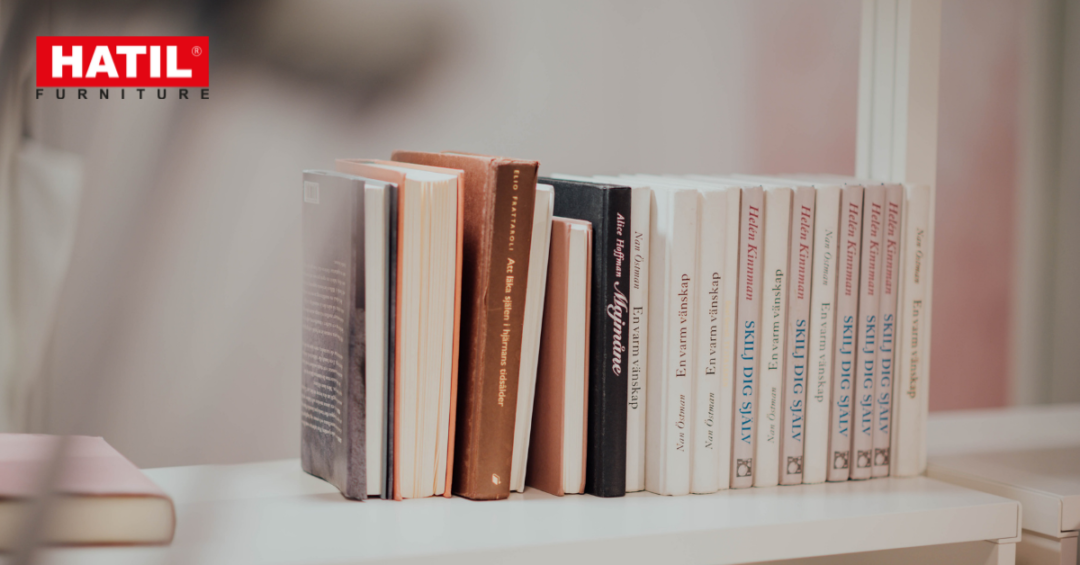 Whether it's a scorching summer day, soaking rain or a sleepless night if you have a favourite book in your hands and a cup of tea, what more could you want? Some people like coffee, that's even better. But it will take a certain mood and vibe sit down and read books. A calm, soothing environment, and if you have a library in your own home, then you will be on cloud nine.
Many people have a hobby of collecting books, many are in need of a personal library for research work or for professional reasons. Today we will discuss with you the basics of setting up a library in your home.
Separate room:
Many of us have a dream to have our own library. It could be open to everyone or it could be your very personal collection. But it is not always possible to find a library of your own on a large scale. If you want to set up one at your home that can be a library for yourself, then you are going to need to set the place apart from the rest of the house. Even with a small number of books, you can make a library for yourself. So first choose a room in the house that is rather noises free compared to the other rooms and can bask in more light than other rooms. In that case, it is better to choose a room with a balcony.
Book Shelf: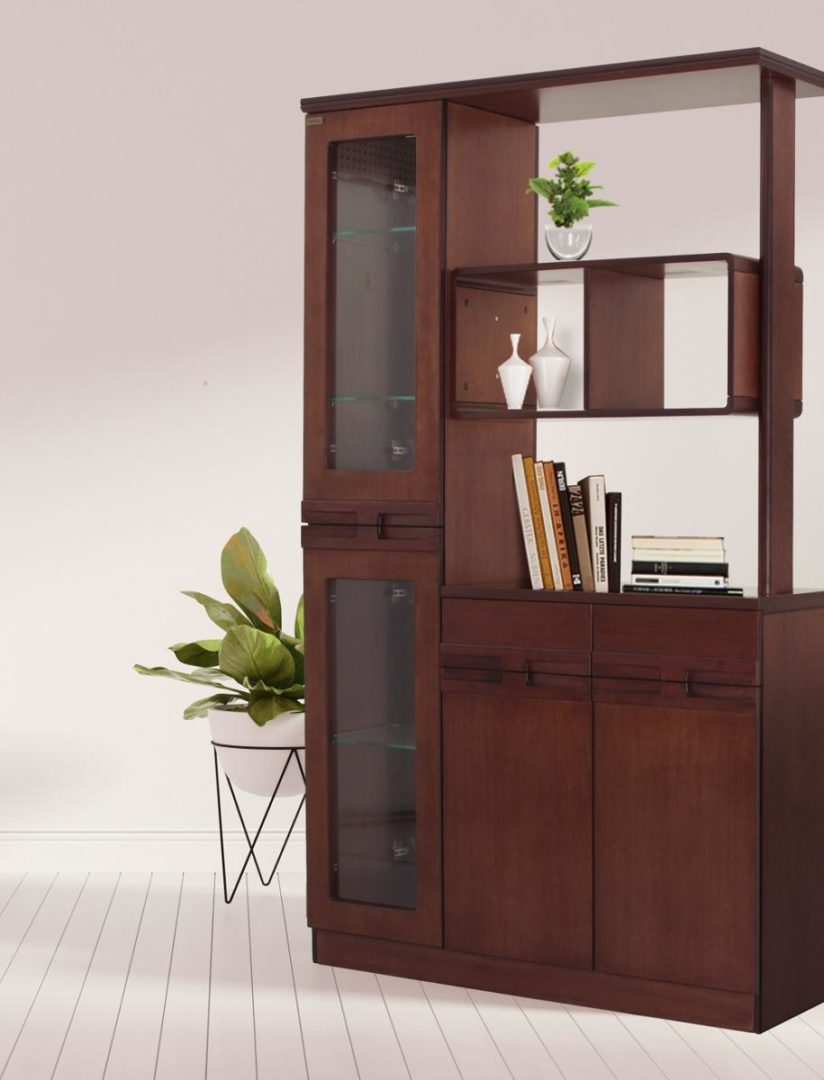 Choose a large bookshelf for your own library first. It is better if the bookshelf is set along the wall on one side of the room. And the height can be from six feet to seven feet. This will be the main point of interest to keep all your books in order. In this bookshelf you can share a separate space for the poet of your choice. Only one column will contain Rabindranath, Nazrul or Saratchandra. If the number of books is high, it would be wise to do so, since it will be more convenient to find books. You can also keep some children's books in the lower shelves. Which will be within the reach of the younger members of your family and will develop the habit of reading from an early age.
Pick a shelf from our huge collection; they come in different shapes and dimensions with different features to meet your needs.
Decoration:
Now you have to create an environment for reading books in the room. Wondering how to decorate this particular room? Well, think about how we read books.  Some people sit at their desks reading fictions, while others lie down and read books.
Set up a mattress on the floor on one side of the room and decorate it with cushions of your choice. This will allow you to read your favourite book while lying down.
Put down a rug or carpet in the middle of the room if you cannot afford to cover the whole room. Not only will it bring out the decoration of the room to the eye, it will also add to the comfort, especially during the winter so that you don't have to face the cold sting of the surface.
Desk and chairs: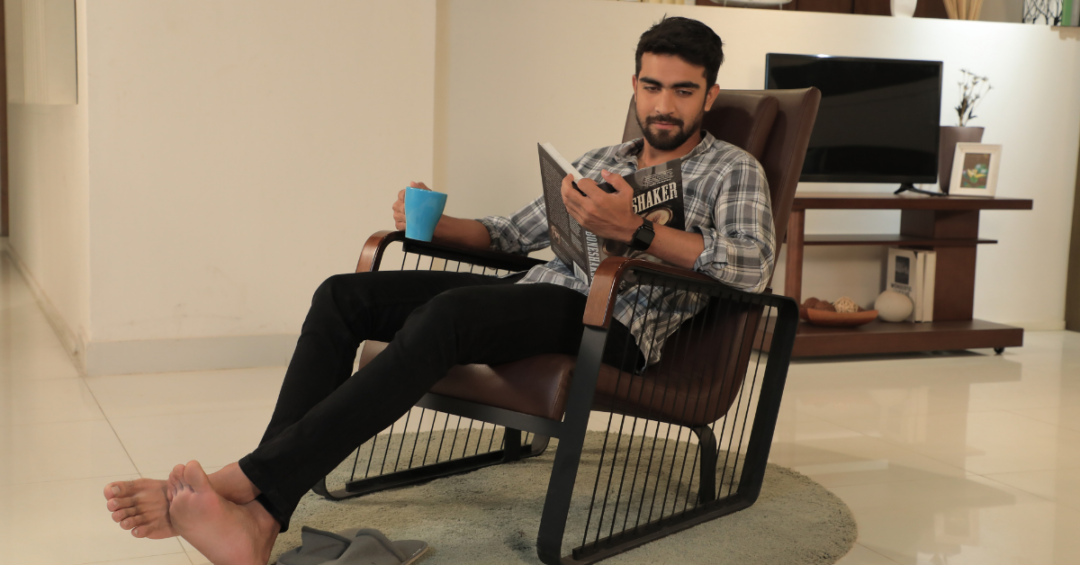 You can keep a reading desk and chair in your library. If you find any important topic while reading it, you can highlight it. Or if you want to write something for yourself or for your loved ones while reading, you can write. Having a desk here will be especially helpful if you are setting up the library for professional reasons. You can also arrange some books on that desk. Keep paperweight and colour pen and pencil on the desk.
More importantly, you have to make sure that the chair is comfortable. Try buying an ergonomic chair. There are many people who read 100 pages in one sitting, an ergonomic chair is especially necessary for them. Check out our ergonomic chairs which are built to ensure comfort and support you for a long time.
Others:
Quite often we read books and forget how many pages we had read. Maybe there is a break for several days in the middle of reading because of some official or domestic work. So, it wouldn't be a bad idea to have some bookmarks to remind us how far we were in. Many people do not like to fold the pages of the book, moreover, it leaves a mark on the pages so it is better to use bookmarks. Nowadays, bookmarks of various designs are available in the market. As a book lover, you should keep some bookmarks in your collection.
Place them in a corner in one corner of the room. Put a portrait of Rabindranath or Lalon's face beside them as a showpiece. This will work as a decorative addition to the room.
Place a centre table in the middle of the room with three / four tools. When you read a book, other members of your family can sit with you and read a book. In case a guest comes over to your house and you are occupied with books, you can invite them in. Perhaps have a cup of tea in this setup.
The colour of the room is should be rather light. One can hang some paintings on the wall. The window curtains should be such that allows light to enter the room.
Put an easy chair on the balcony. In the afternoon or very early in the morning you can sit here and engage in that new book you got last week.
Putting some plants on the balcony is not a bad idea. Madhavilata or Aparajita could be allowed on one of side grills. They will spread themselves. Put some small flower tubs on the balcony. You can tie two pots with the grill. But remember, it is better not to keep plants inside the library.
When buying a bookshelf, try to buy a bookshelf with glass doors. Plain shelves will work just as well but glass doors will offer protection from dust, mite and whatnot. They will also protect the pages from humidity which is especially bad for books, especially old ones.
Reading is an amazing habit. Start buying books for yourself, for your loved ones. Get in the habit of reading books. And decorate the house with some thought to create an environment of reading.
And when it comes to decorating, HATIL will be here for you.